Hello! So, I decided to make a blog because I've recently fallen in love with nail art. I don't know if anyone will actually see this, but none the less it might be fun to blog :D.
Anyway, a little bit about me. My name is Rachel :). I'm 20 years old and I live in crazy weather Michigan. I love nail art (hence the blog). I've recently started konading but I use mostly my Fauxnad bundle monster plates :P. I also love Asian dramas and baking yummy treats.
So, For the beginning: Some swatches!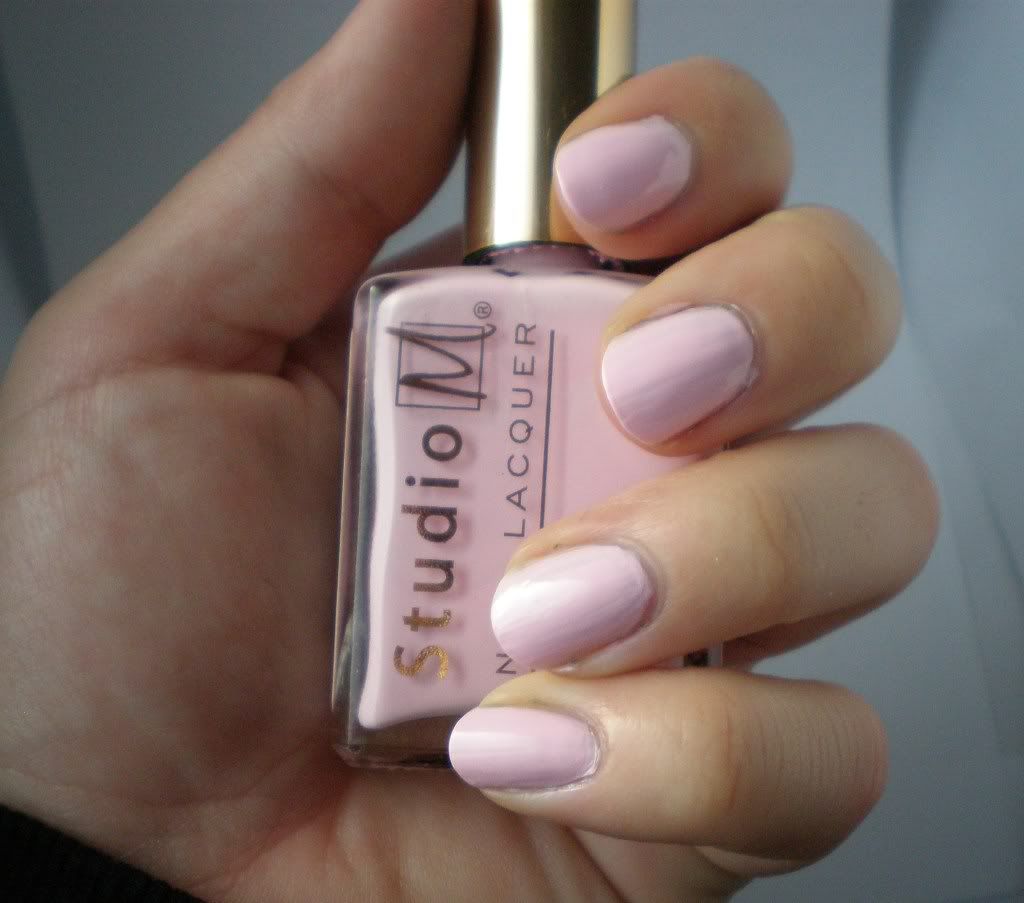 This is Studio M in Vintage Couture. It's a light pink creme. This is 2 coats.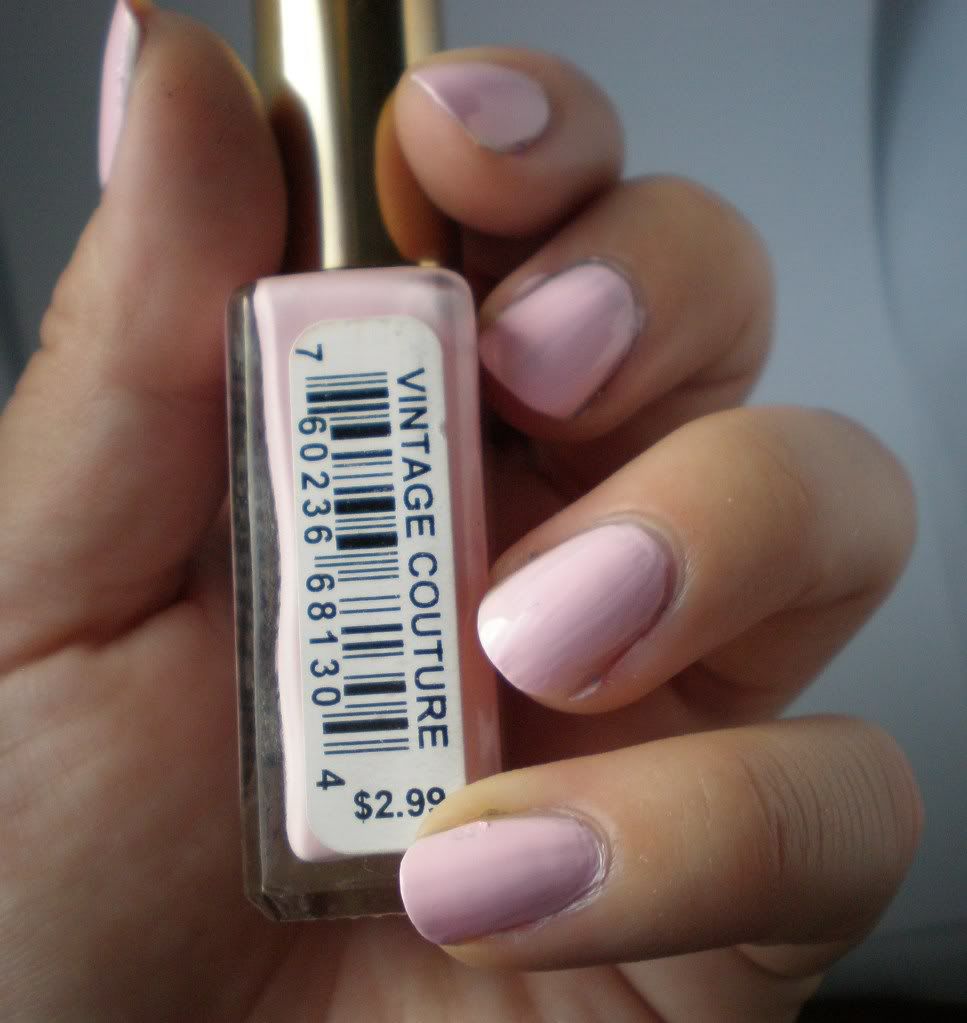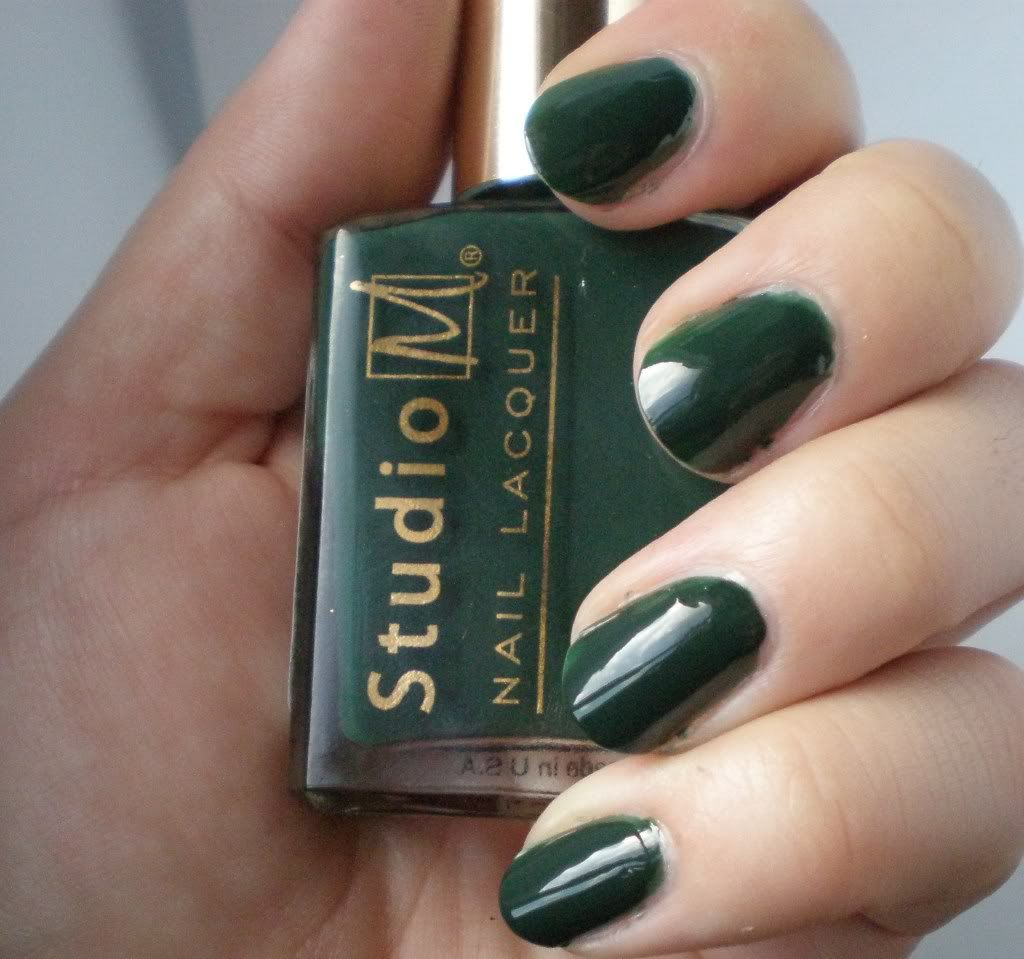 This is Studio M in Lost In The Forrest. Yes, it is spelled that way! :P This is almost a jelly/creme. It's got really good coverage like a creme but with a really high jelly shine. Hmm. This is 2 coats.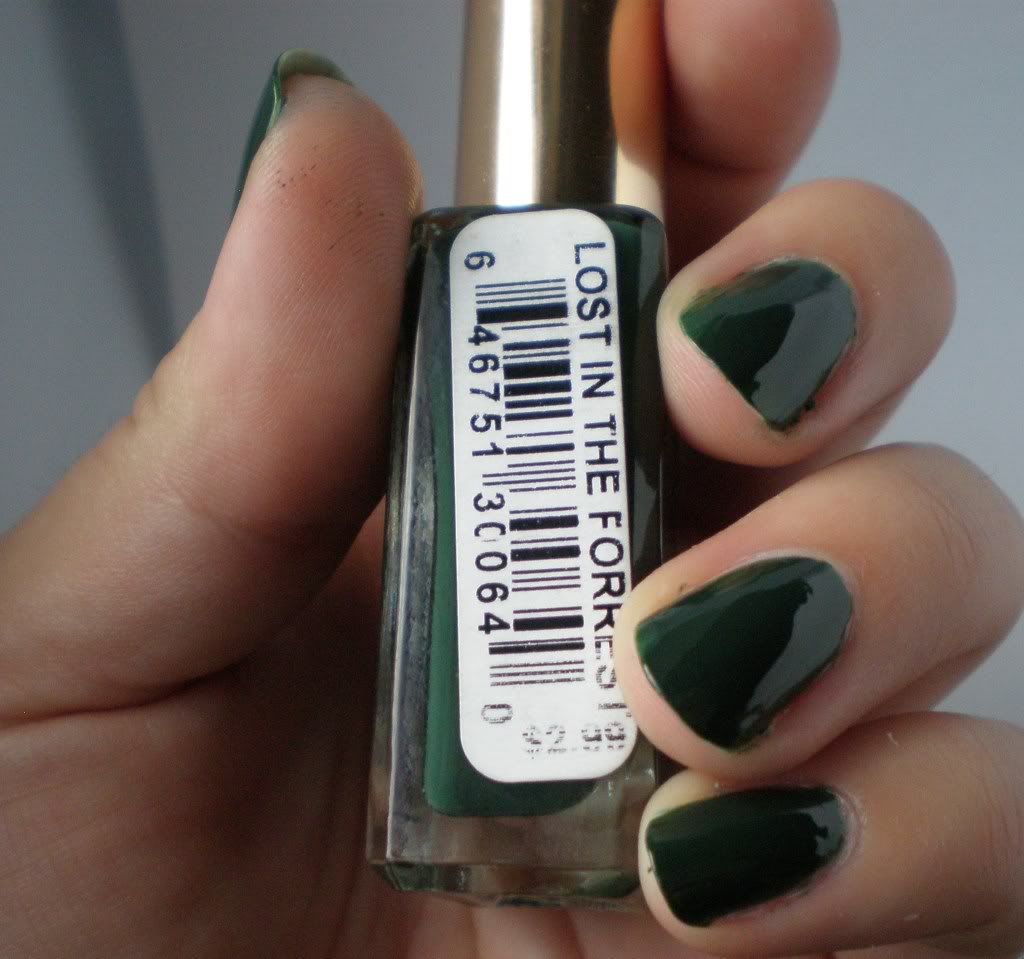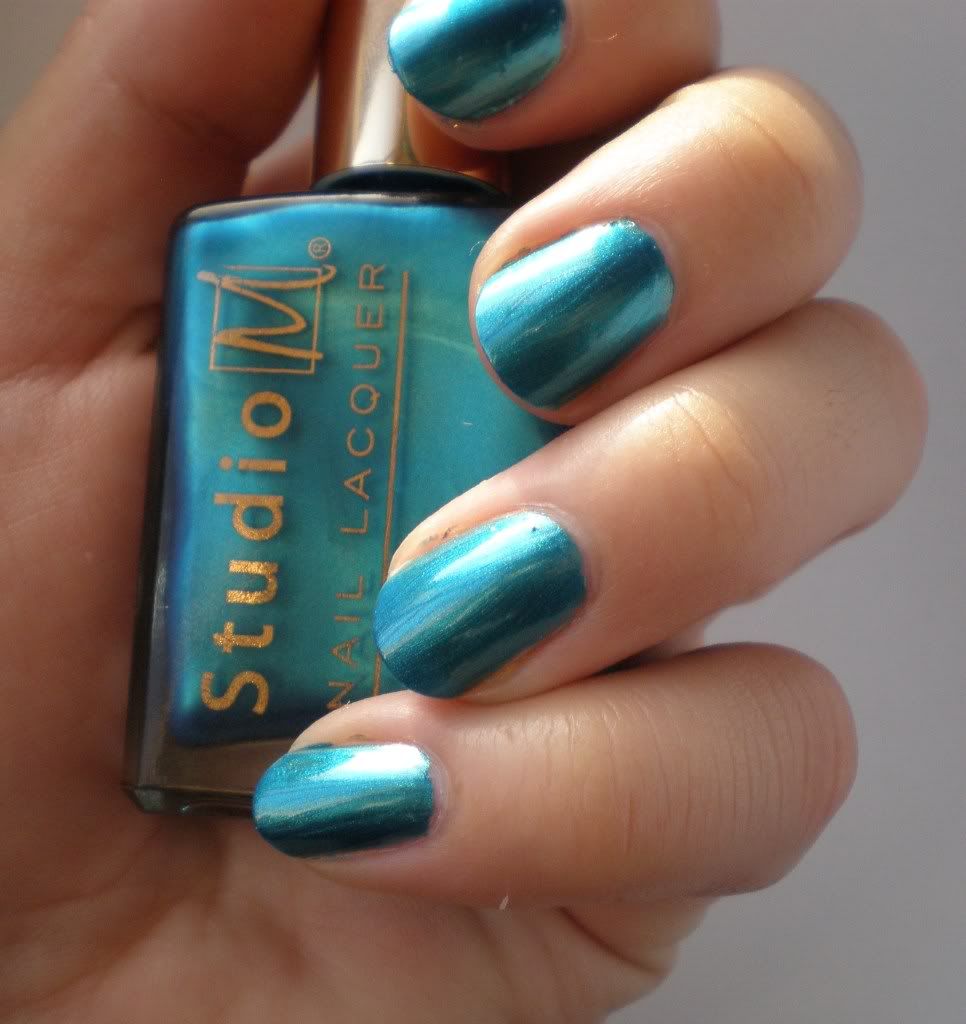 My Favorite of the bunch... Studio M in Emerald Depths. Which the name is very confusing because this color is NOT emerald! It's definitely a turquoise! This color reminds me of the sea for some reason? This is 2 coats.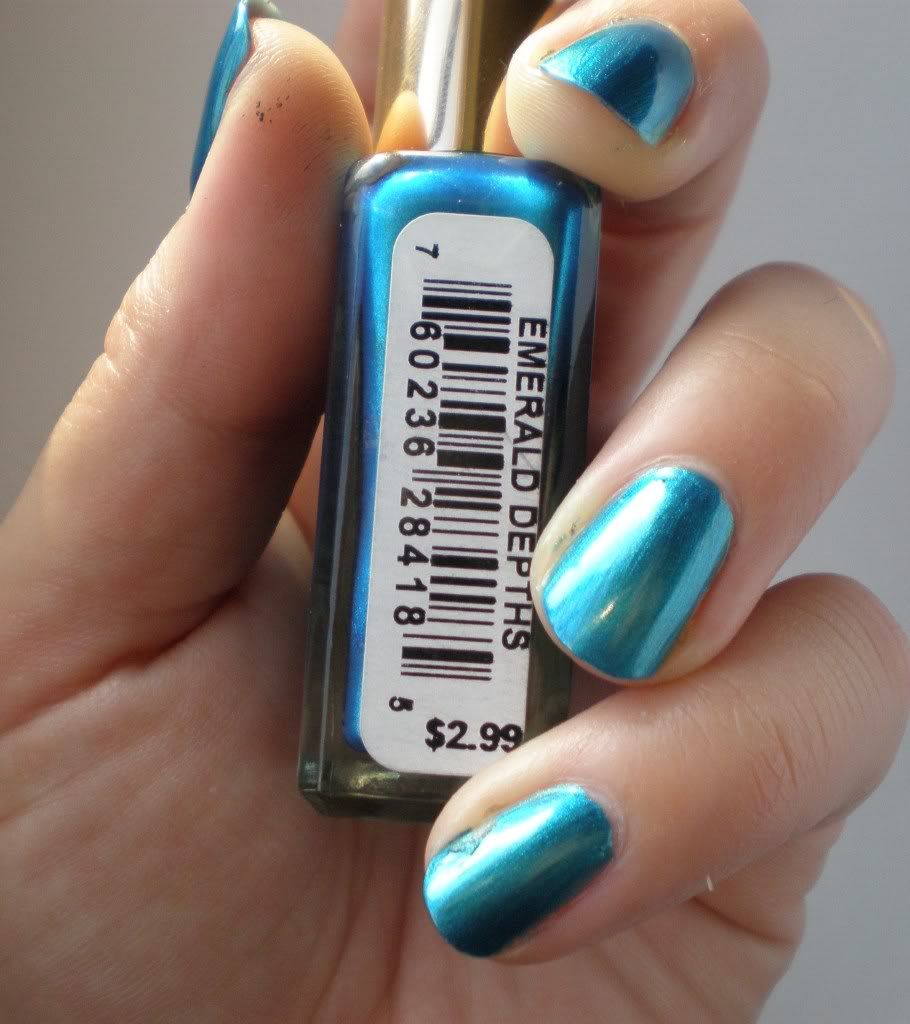 Although this color is so beautiful on its own, I wanted to jazz it up a little!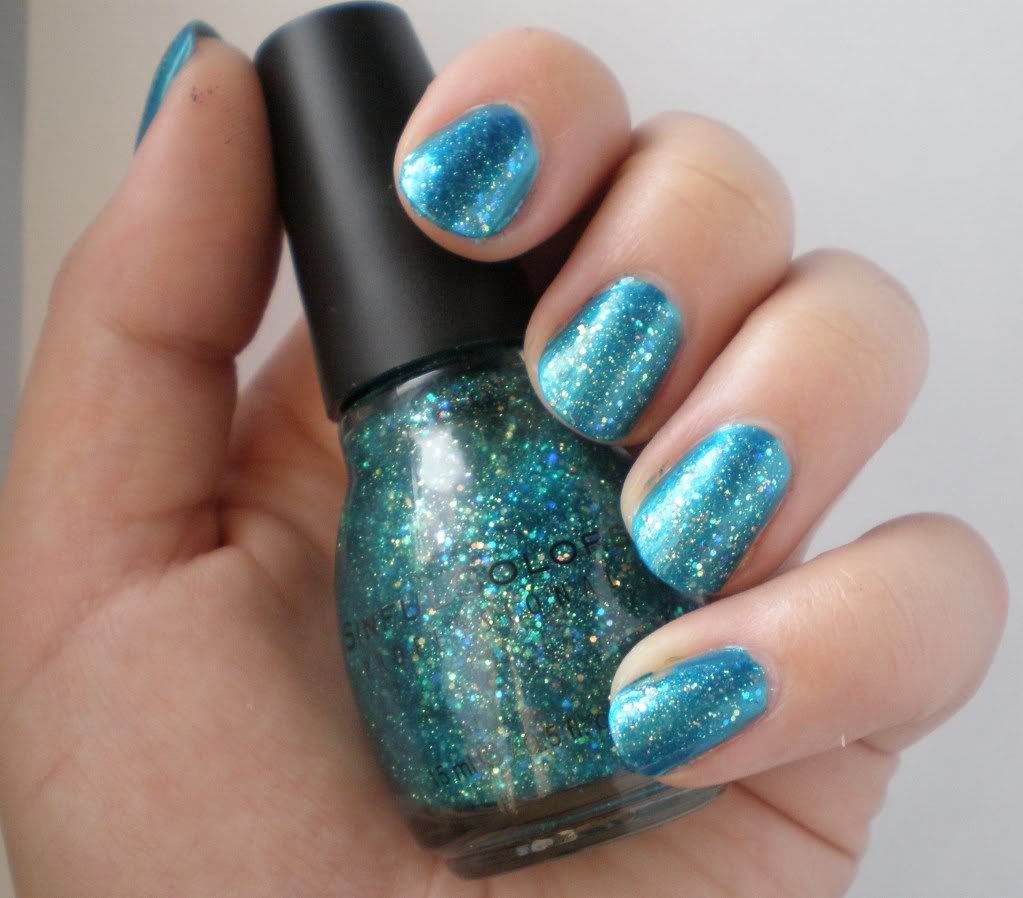 The Money shot!
Here are some nails I did this week: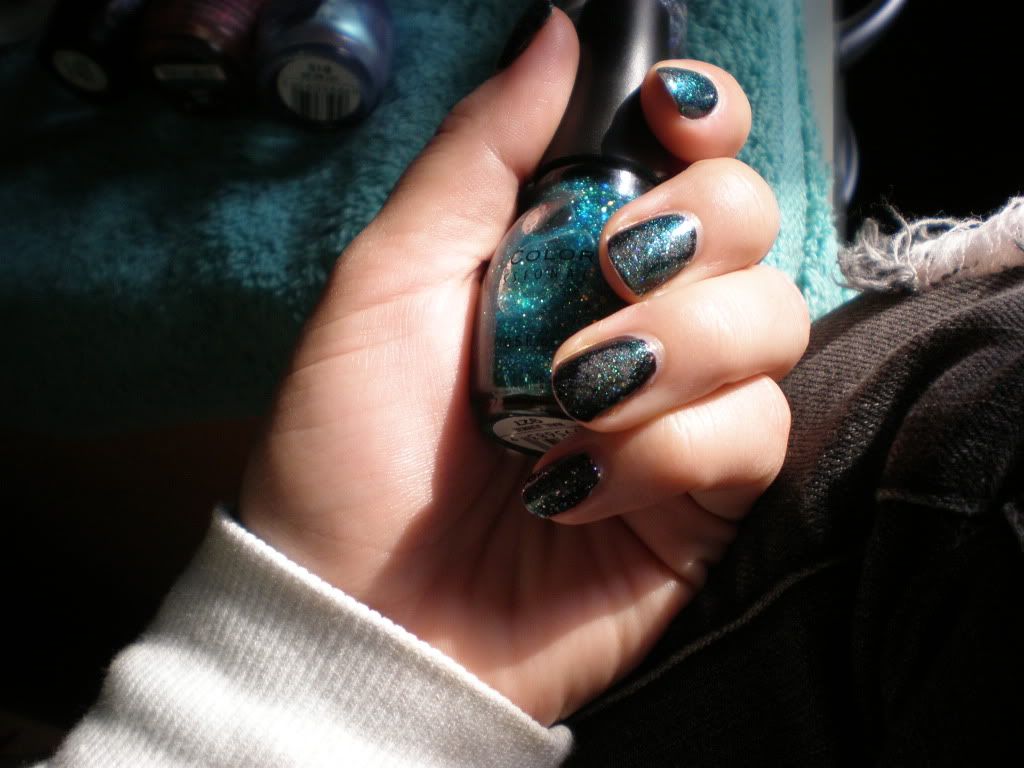 I started with China Glaze Strengthening basecoat. Then I used Sephora by OPI's What's Tire Jack Matte for the base. I then paper towel sponged on China Glaze TTYL and Sinful Colors Let Me Go. Then one coat of Sinful Colors Nail Junkie. Finished it off with Poshe fast drying top coat! On the Other hand I used NYC Starry Silver Sky. This gave it a less of a blue look and brought out the black background.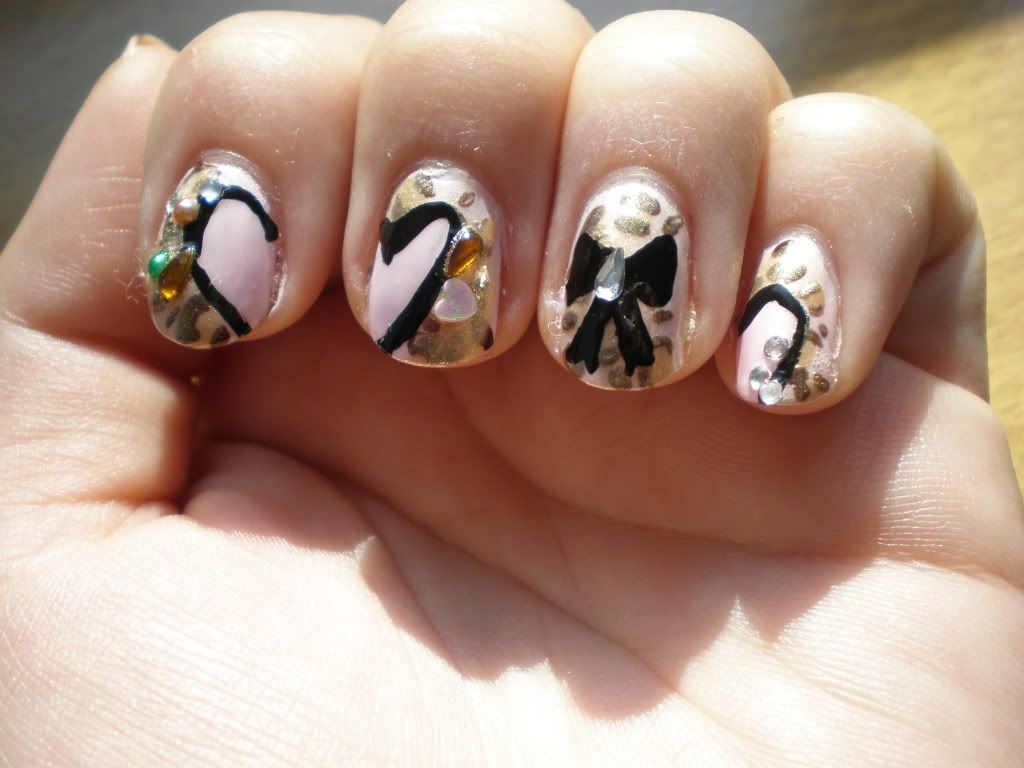 This is a manicure I did based on a picture I saw in a Japanese Nail art magazine.
I used Studio M Vintage Couture for the base. I then used a 2 way nail art pen in black I purchased from RiteAid to draw the bow and the half hearts. Then, I used Urban Outfitters Beige and Finger Paints Sketchy Characters for the leopard. Then I added rhinestones and topcoat! I actually disliked this mani a lot :(.
WHOA! That was a long first post!! :p