In my last post I showed my white and red nails before any nail art-
Here's what I decided to do.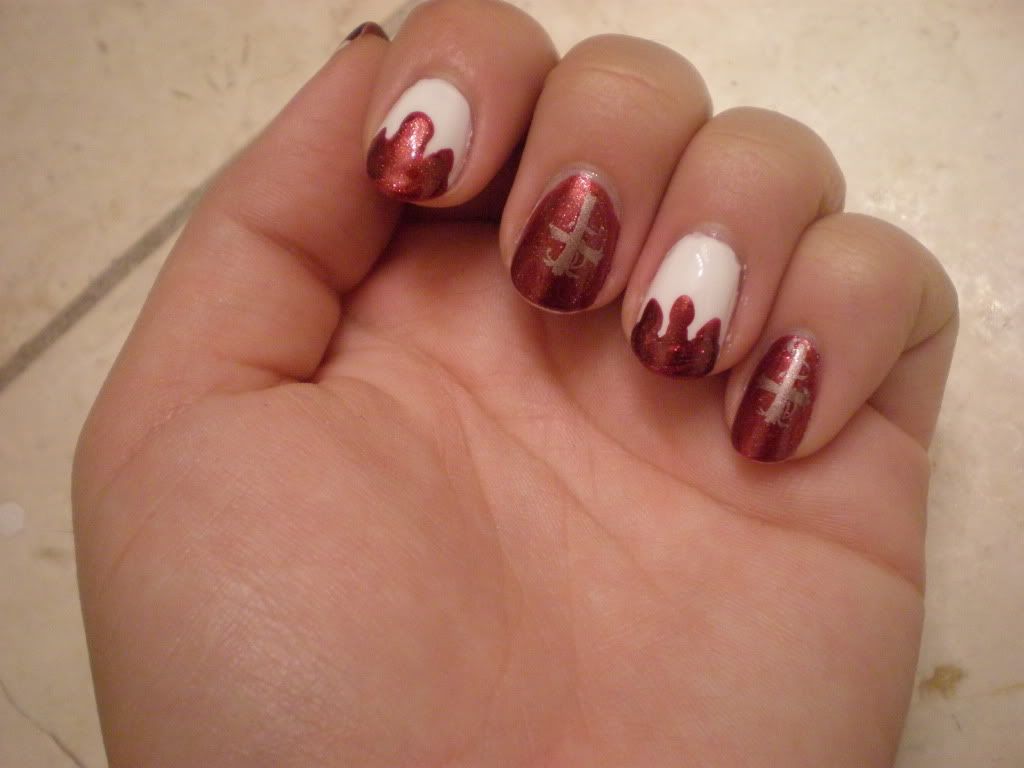 I did dripping nails and little crosses in China Glaze Rebotika and Bundle Monster plate BM13.
I actually didn't like the way they turned out so I tried this: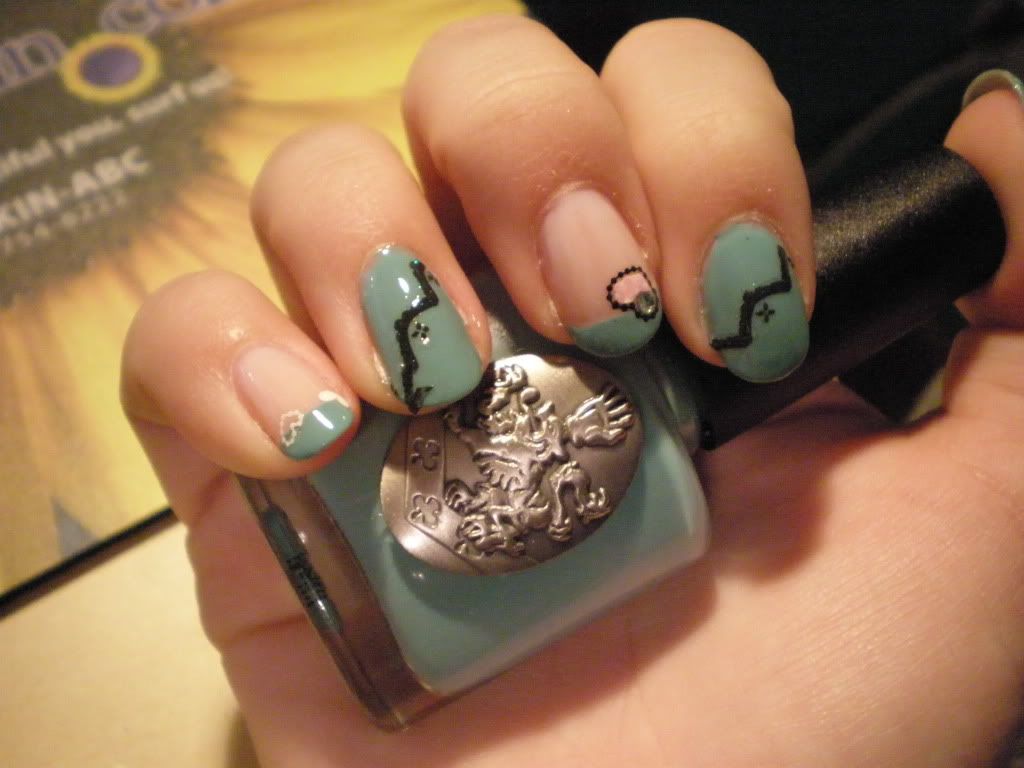 I used NOX Twilight Poseidon and Essence White Secret. I used some nail guides for the tips- but I think it came out TOO straight looking. So I added some nail decals I got from eBay and Claires.
I got these nail decals on eBay for a couple bucks. So cute, right?
Halloween isn't a big holiday for me, is that odd? I think that's why my Halloween nails are so minimalistic haha.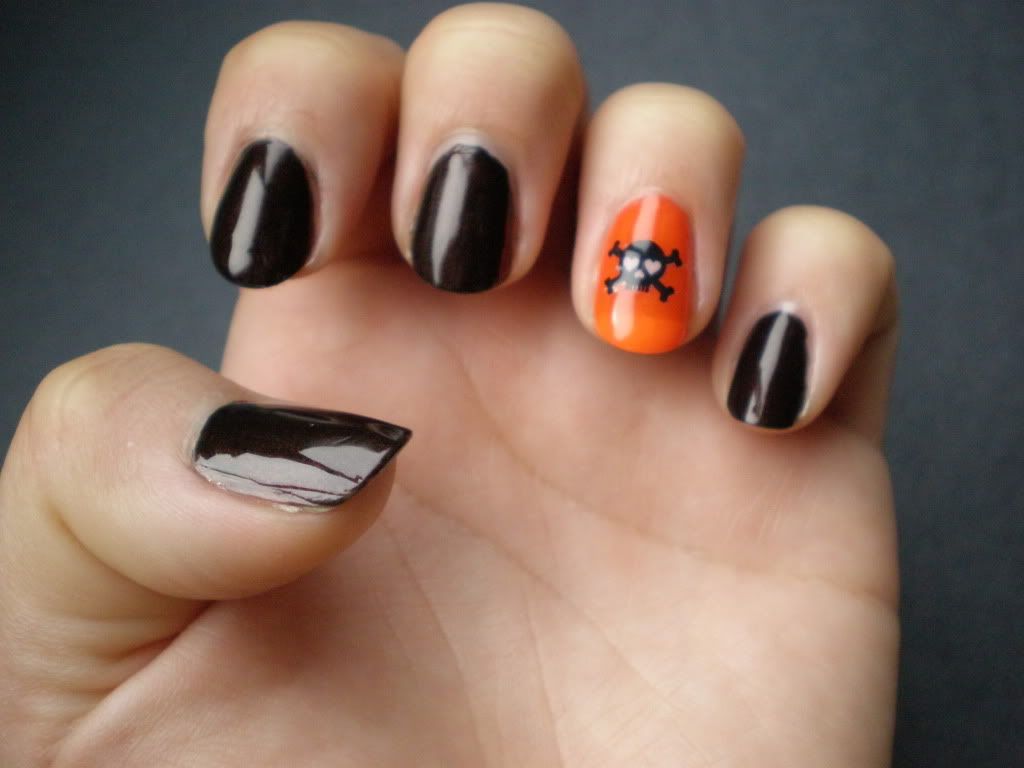 This is what I did before going out to babysit. This is Savvy Chocolate and Savvy Orange Overload. I think you can only purchase them at Sallys! I then used a little skull nail decal I got from walmart a few years back. I'm pretty sure they still have them.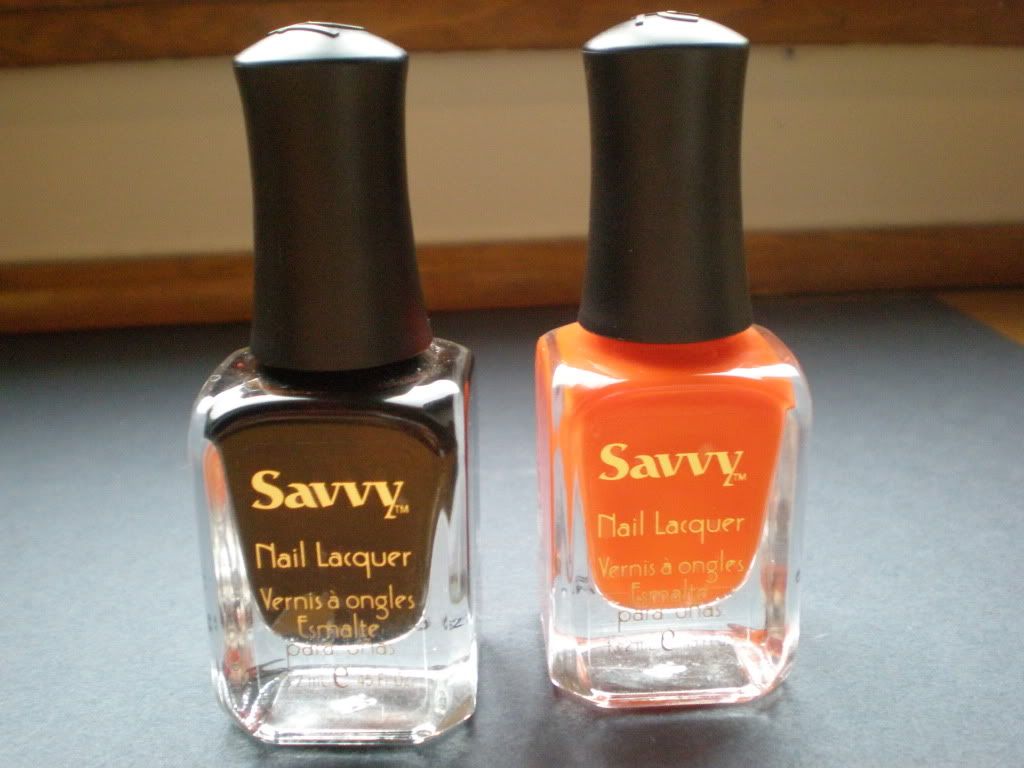 I wasn't impressed with Chocolate on the first coat. It was very thin and watery. But on the second coat, the color built up and it was so vampy! Orange Overload was a secret Neon and dried semi matte.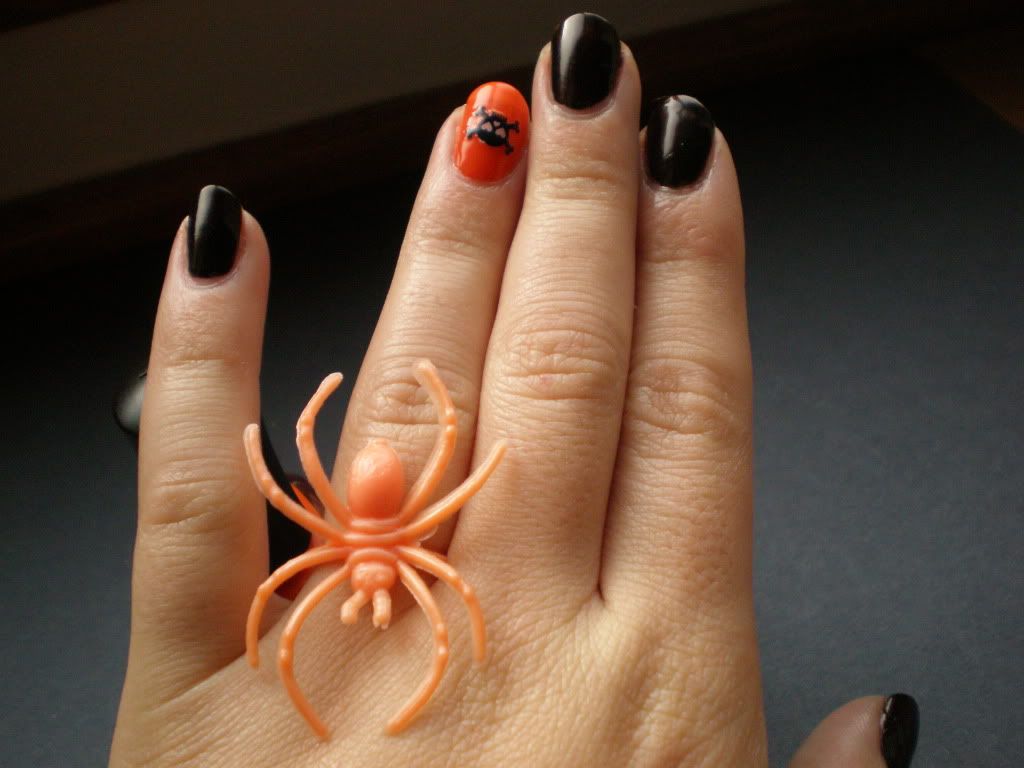 I drove to a bunch of stores looking for spider rings :P. I enjoy those!
I also mentioned in my last post that I picked up OPI's Avoplex Cuticle Oil To Go.
Here's something I wasn't expecting!
It's a JELLY!
(You can also see my left hand in the lace mani I didn't show. :P I didn't like the way the lace turned out.)
Application is very easy and i like how convenient it is considering I LOVE the Avoplex cuticle oil and I couldn't take the bottle in my purse with me. :)