You ever have one of those days where every nail polish you put on isn't working for you?
-__- That's what happened to me yesterday. Every color I put on... I just wasn't feeling :(
I did however swatch a color!
This is Sinful Colors in Let's Talk. (Photo from Sinful Colors
Website
)
This color is so hard to capture! The color is a very shiny purple but it wants to be a blue in pictures! Even the website photo shows a little blue I don't think it has!
I finally managed to get some photos which I think are more true to it's color.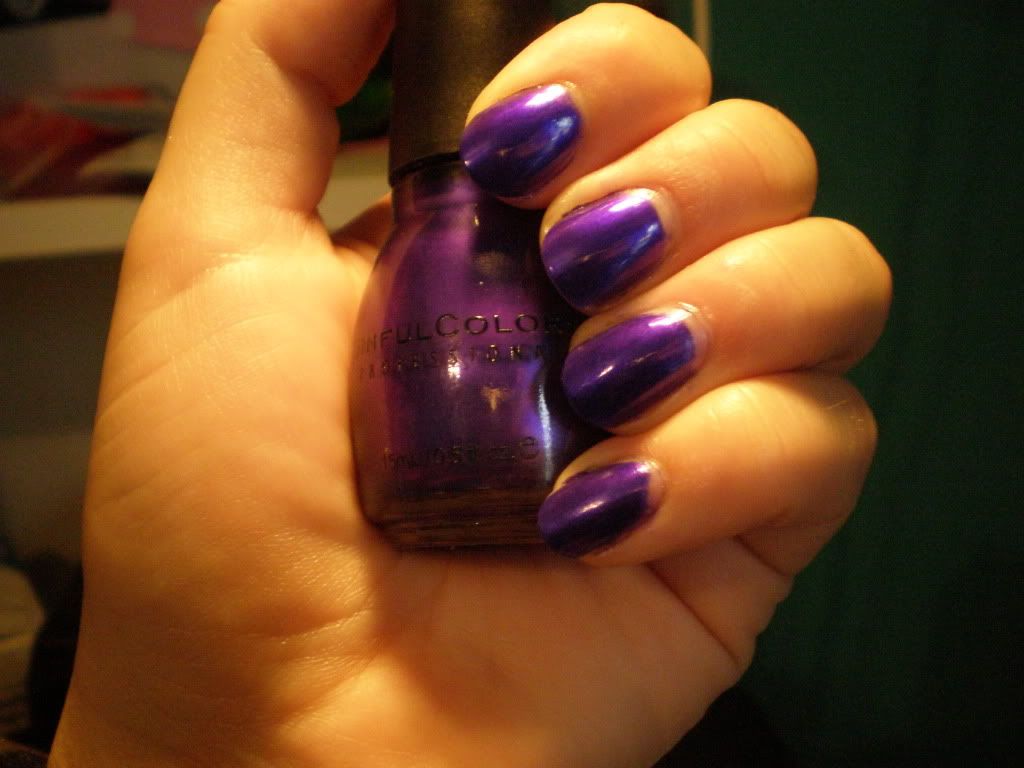 What do you think? This is my favorite purple I own. :) Something about it is so shiny! This is 2 coats.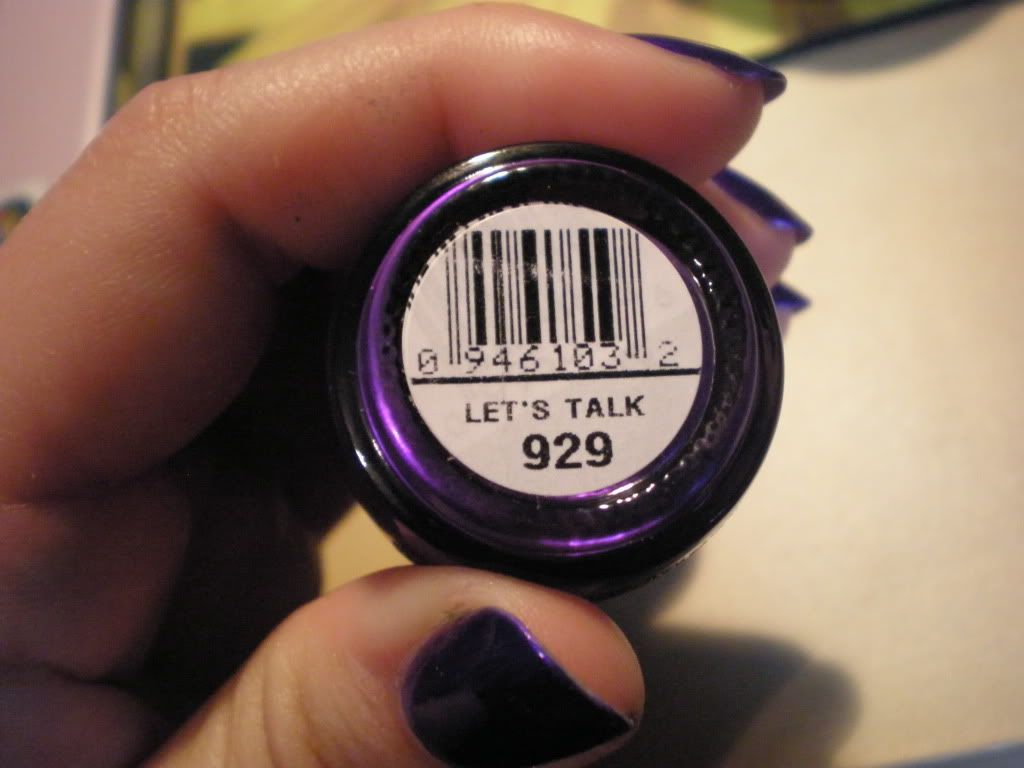 Another color I tried yesterday was a polish I got at Ulta in the clearance section for 3 dollars. This one, I'm quite surprised about! It's a CHI brand! They make hair products and straighteners right? :( I feel so confused!
Anyway This is CHI in Romance Under The Blue Moon.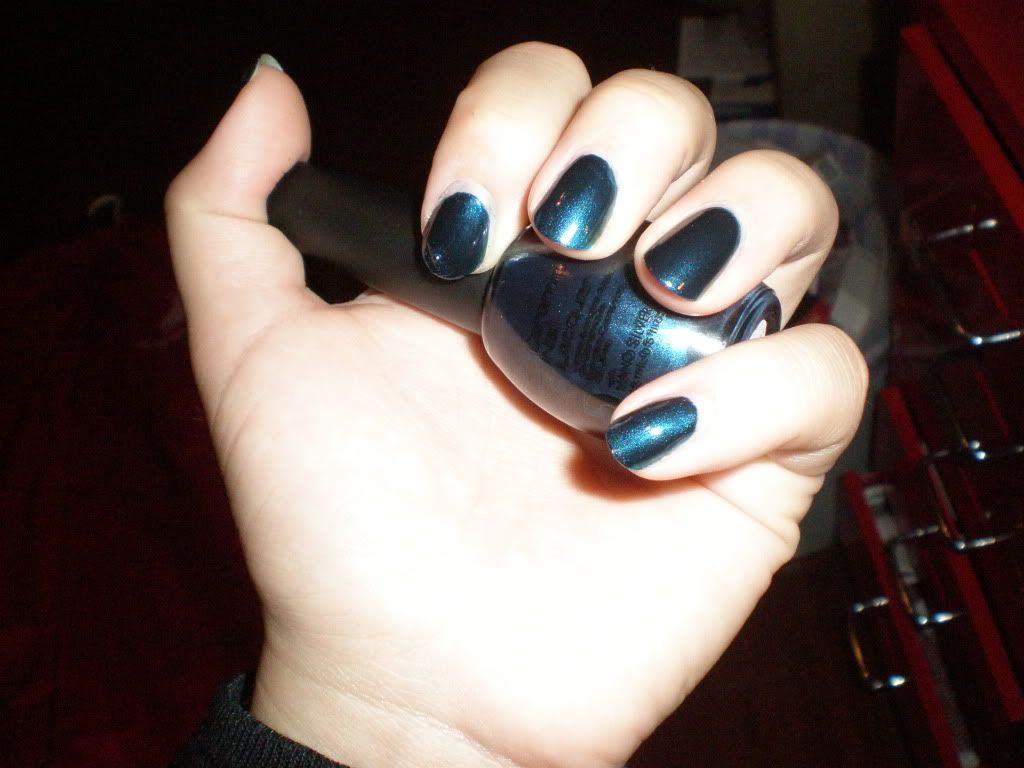 Haha You can see my helmer in the back of this picture :p. I love this polish a lot more than I thought I would. I love dark colors especially blues, but it didn't seem that special to me when I picked it up. But the brush on this polish- I fell in love with. It's much smaller than expected but somehow- it makes the application more precise. I definitely want to get more CHI polishes if the brushes are like that!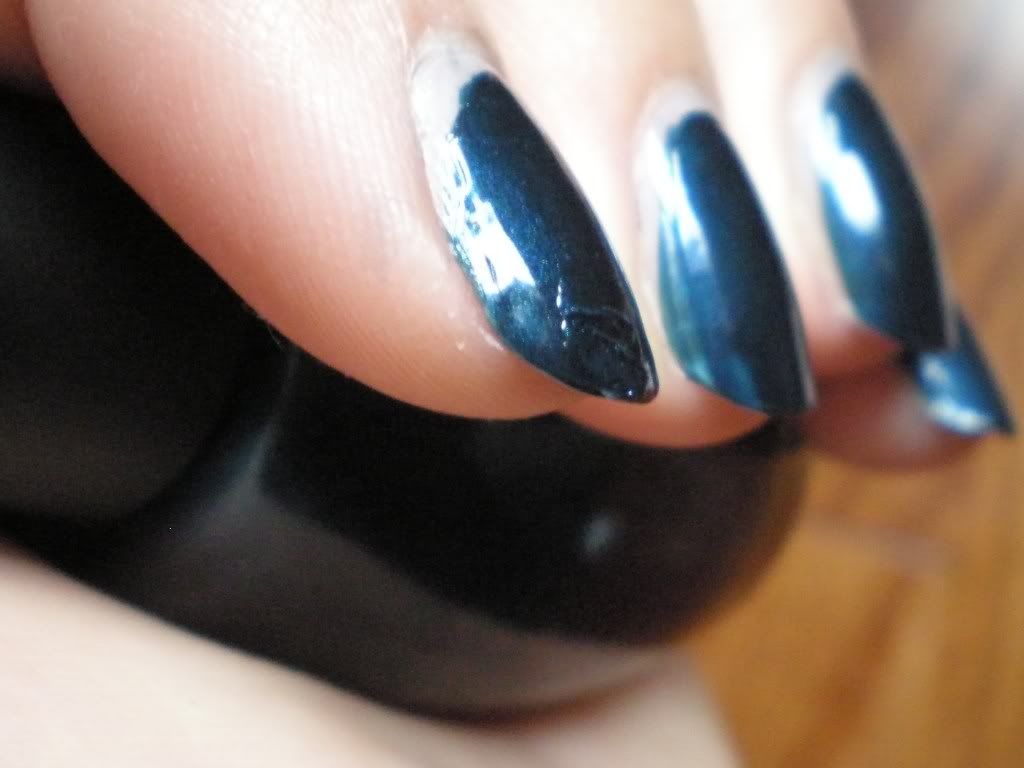 I smudged my finger helping my brother with something :(. If I hadn't I would have worn it all day! I hate when that happens :(.
The color itself is very pretty. It's like a grey/blue.
This is 2 coats. But I could have gotten away with one.
Finally, after all that polish drama I decided on essence Choose Me! and Gold Rush.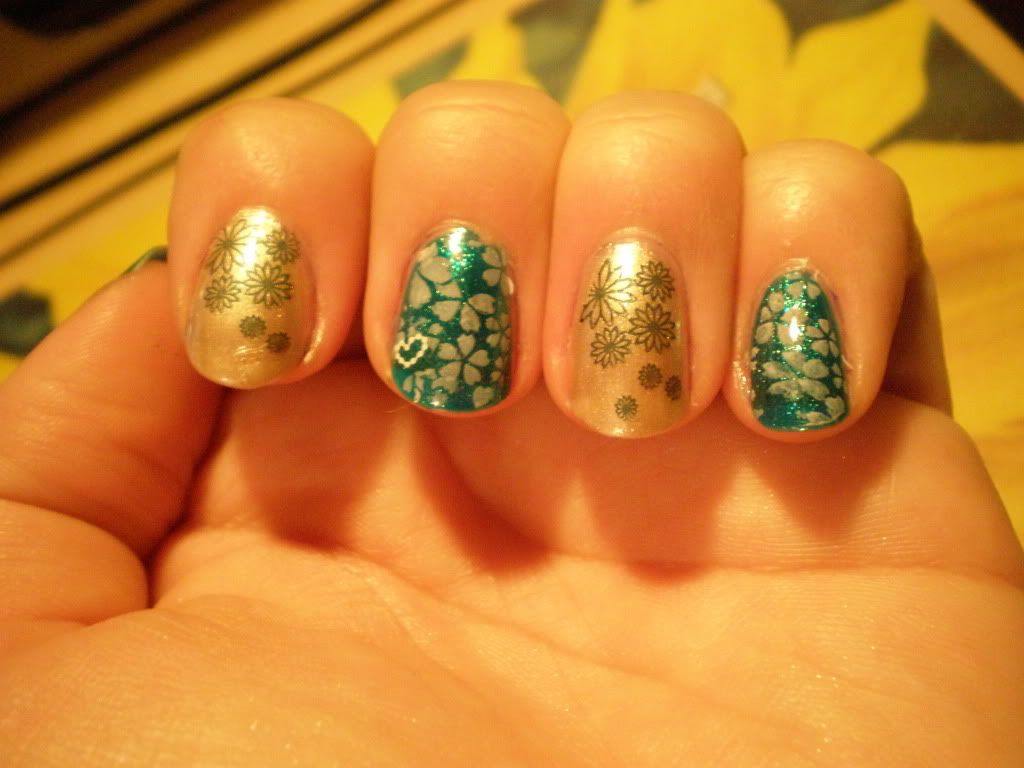 And these got smudged too!! :( oh well. On Choose Me! I used a full nail flower design from Bundle Monster plate BM16. Then, on Gold Rush I used flowers from plate BM12. Part of the image didn't pick up on my middle finder so I used a small heart decal from claires.
Not the best, but just one of those days ;P.
I'm off to take an important test! Ahh, so nervous!