Today I had to ship some items I sold on eBay, so of course I couldn't resist stopping at the store because it's right by the Post office! So I figured I'd just stop at Ulta and Joanns anyway haha. :)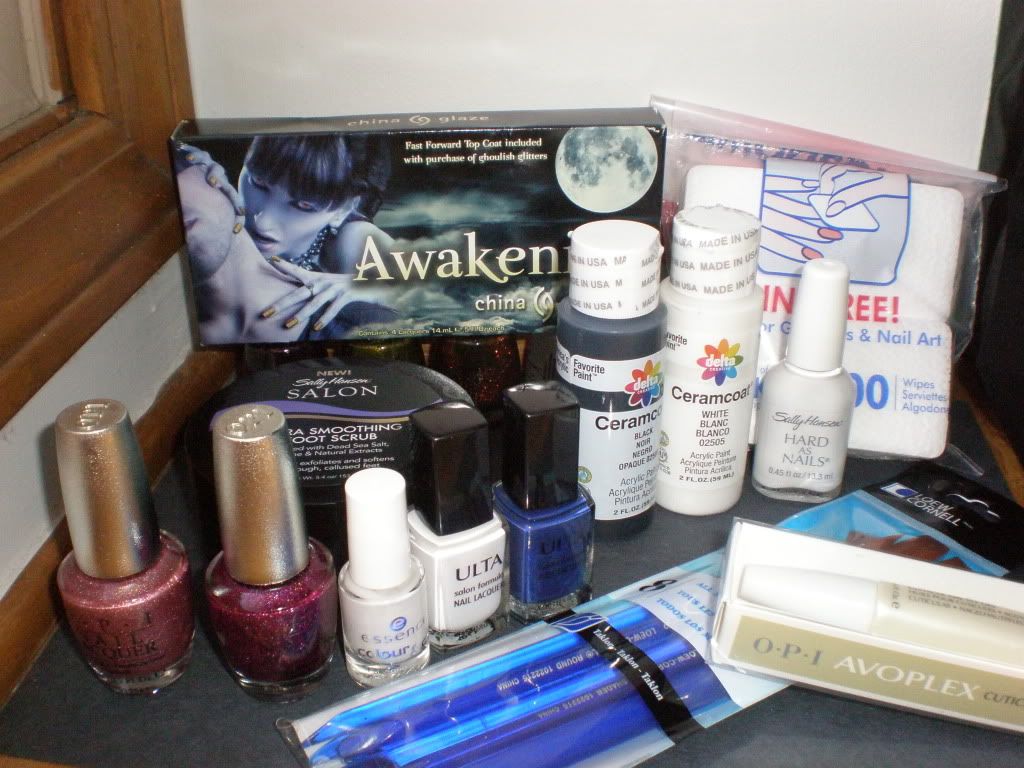 What I got:
China Glaze Awakenings (it was on sale for $4.87!), HandsDown Lint Free! Nail wipes, Sally Hansen Ultra Smoothing Foot Scrub (which I've fallen in love with), two craft paints for nail art, Sally Hansen Hard As Nails White polish, OPI DS Opulence and DS Extravagance, Essence White Secret, Ulta Snow White and Moody Blues, brushes for nail art, and OPI Avoplex Cuticle Oil To Go.
WHEW.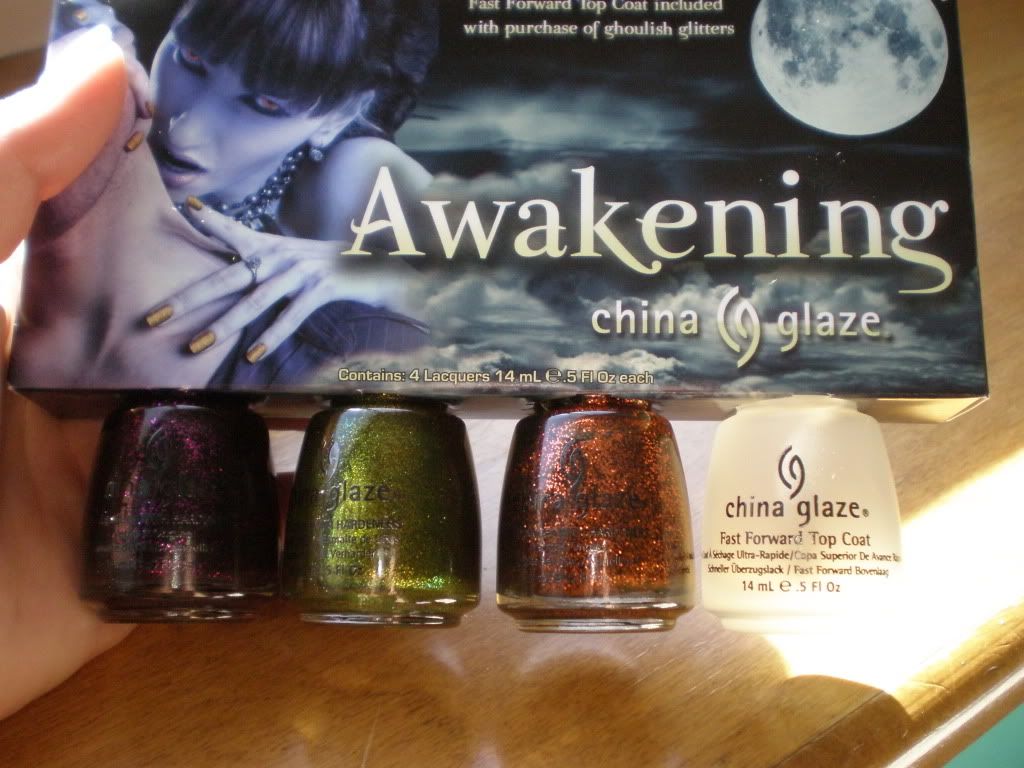 I think I should do some Halloween nails with this :D.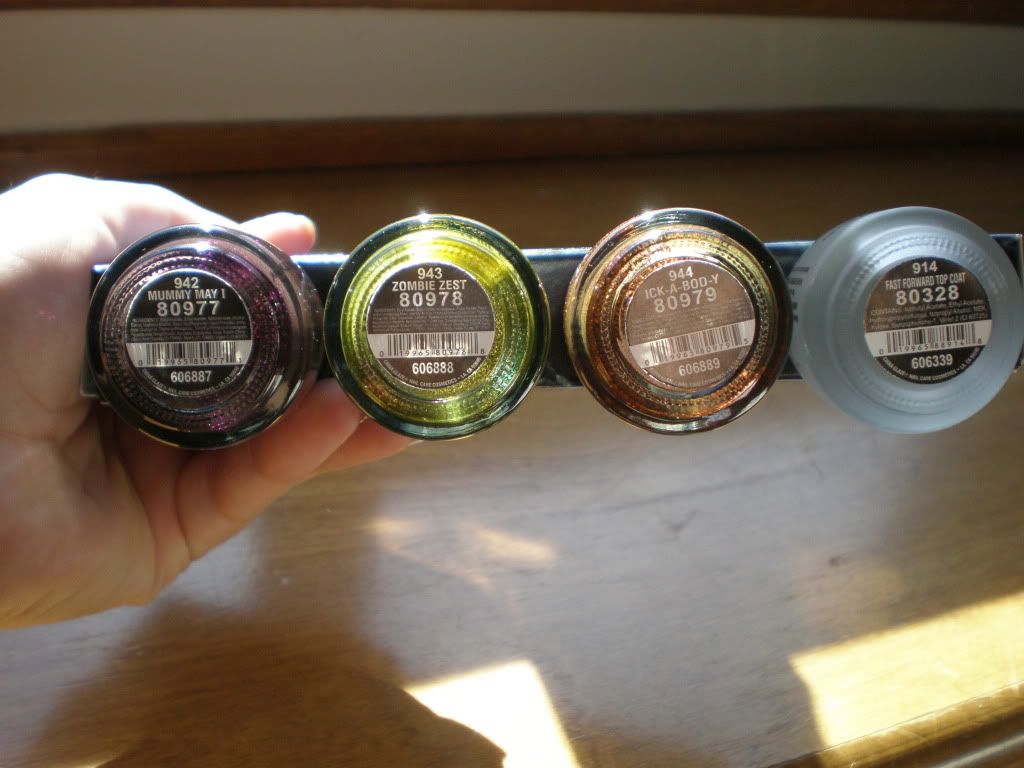 And on the way home from lunch, my dad bought me this: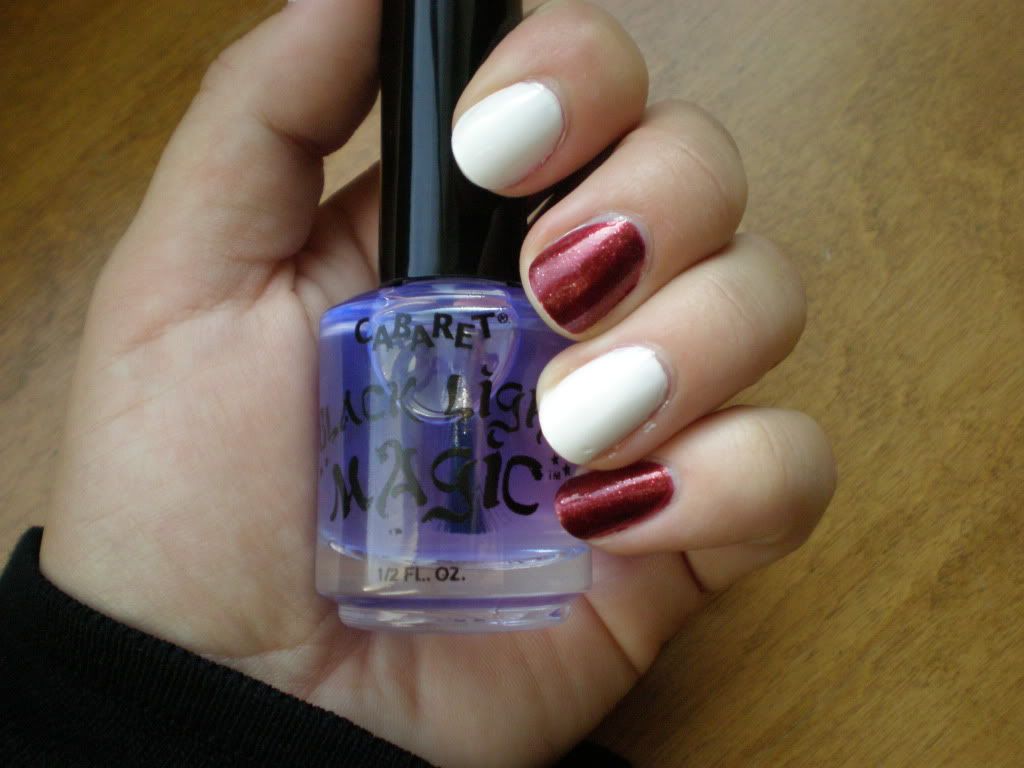 Cabaret Black Light Magic from RiteAid. It was in the Halloween section for 50% off with a wellness card. I'm not sure what it does (maybe glows under black light) But I'm interested.
Those are my current nails. I used China Glaze White On White and Riveter Rouge. I just can't decide what I want to put on them yet!