I swear. My last haul for a while!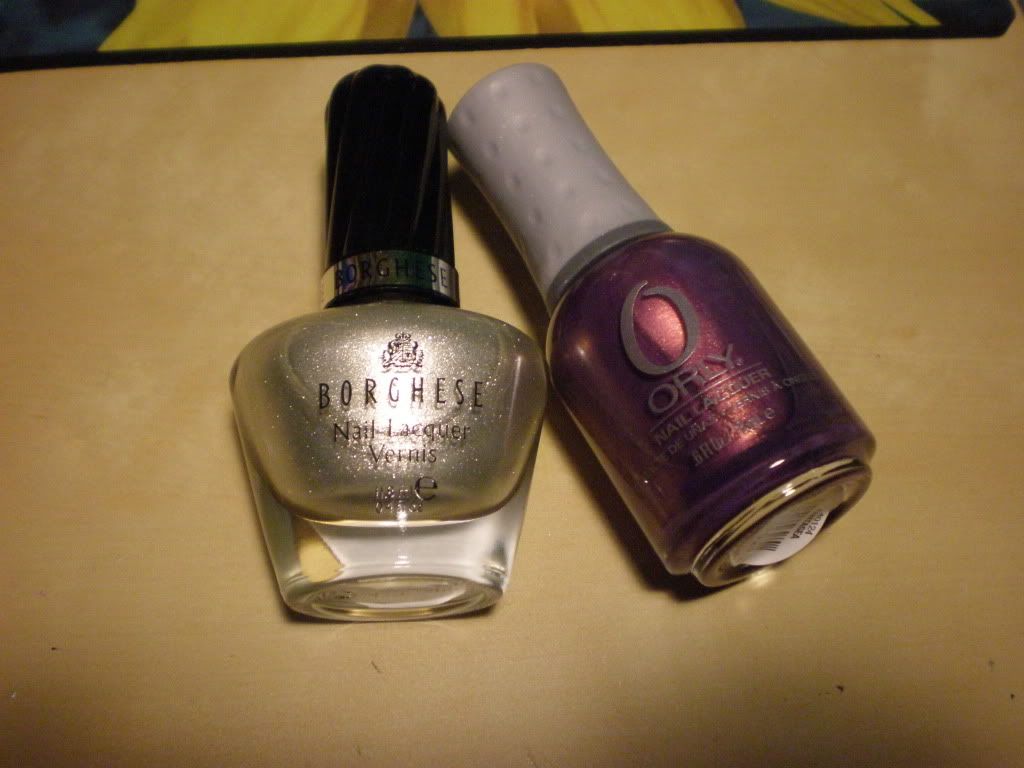 Two polishes I ordered from ebay.
Borghese Celestiale Silver (my first Borghese!) and Orly Fantasea.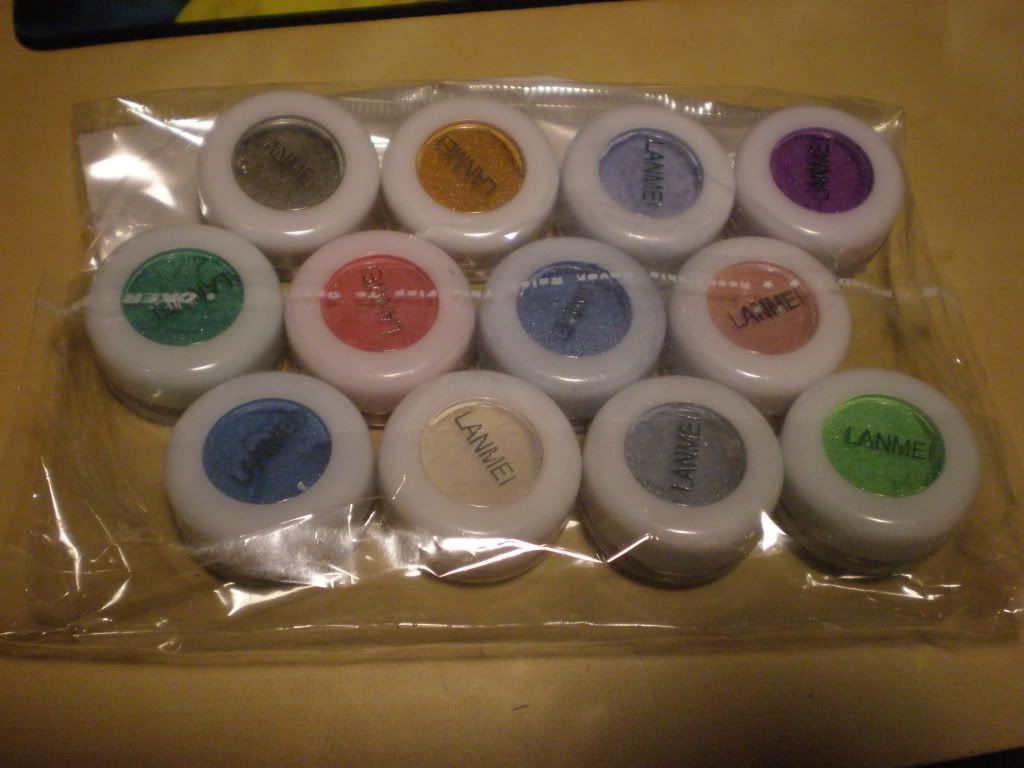 Some pigments for frankening.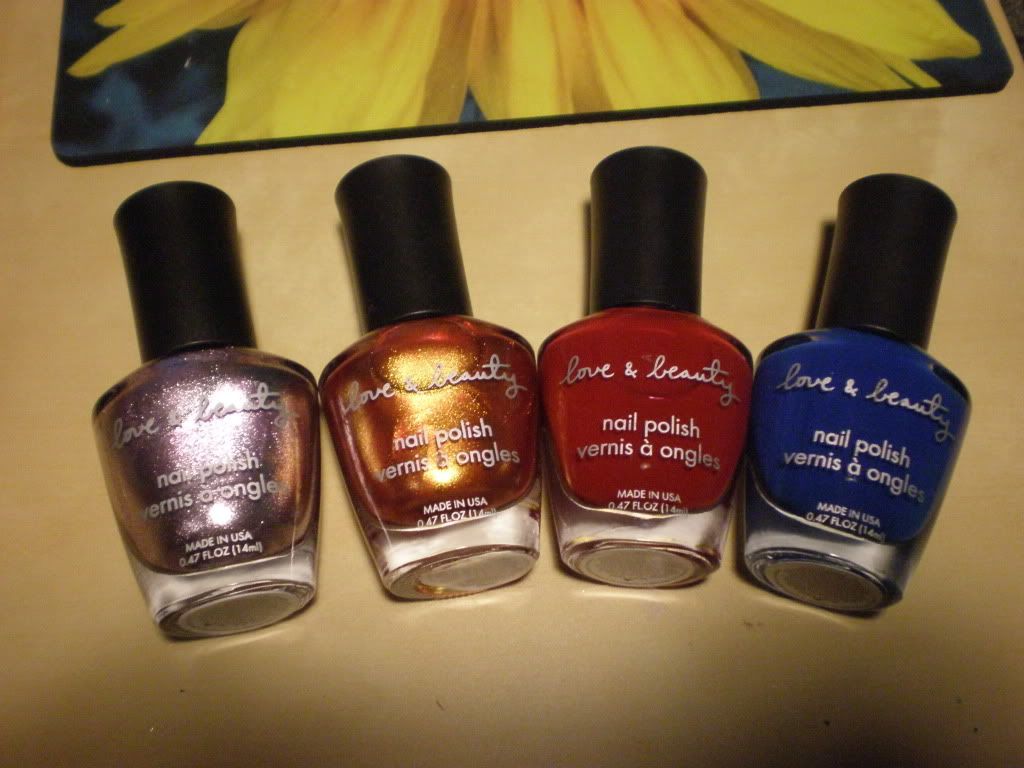 Forever 21 polishes: Orchid, Orange, Red (on clearance for 99 cents!), and Blue.
Don't get too creative with those names there, forever 21...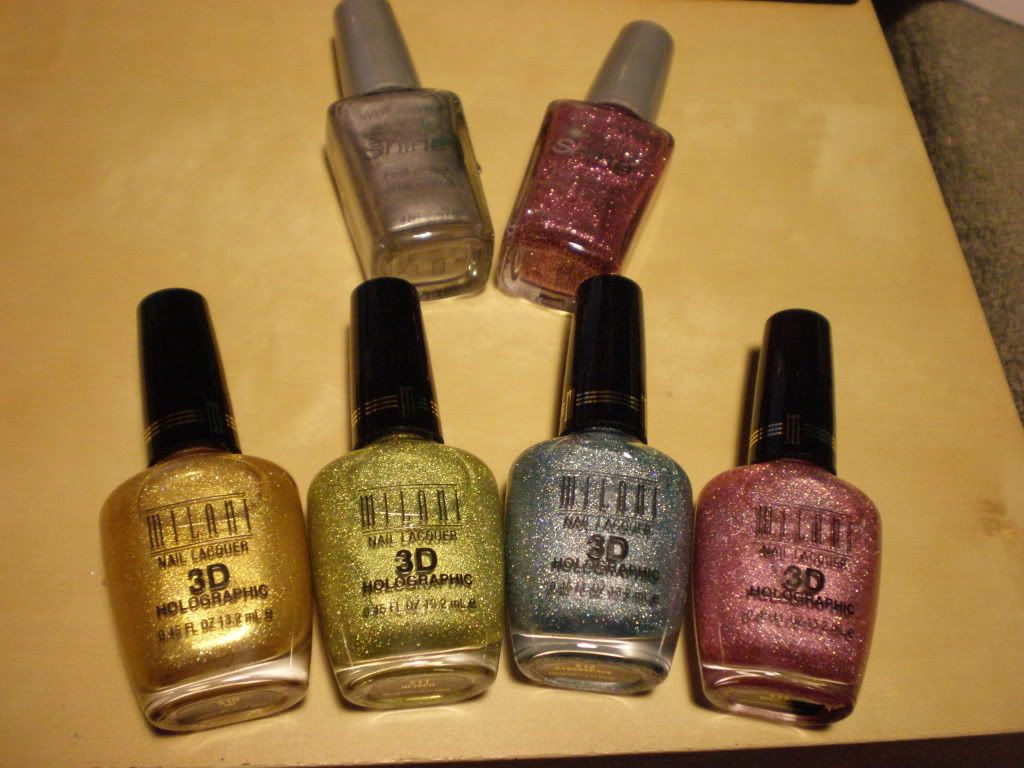 Yes, I caved and bought the rest of the Milani Holos.
Top row: Wet N Wild Metallica and Sparked. I got these for frankening and they're already almost used up!
Bottom Row: Milani 3D Holographic 3D, HI-TECH, Cyberspace, and Digital.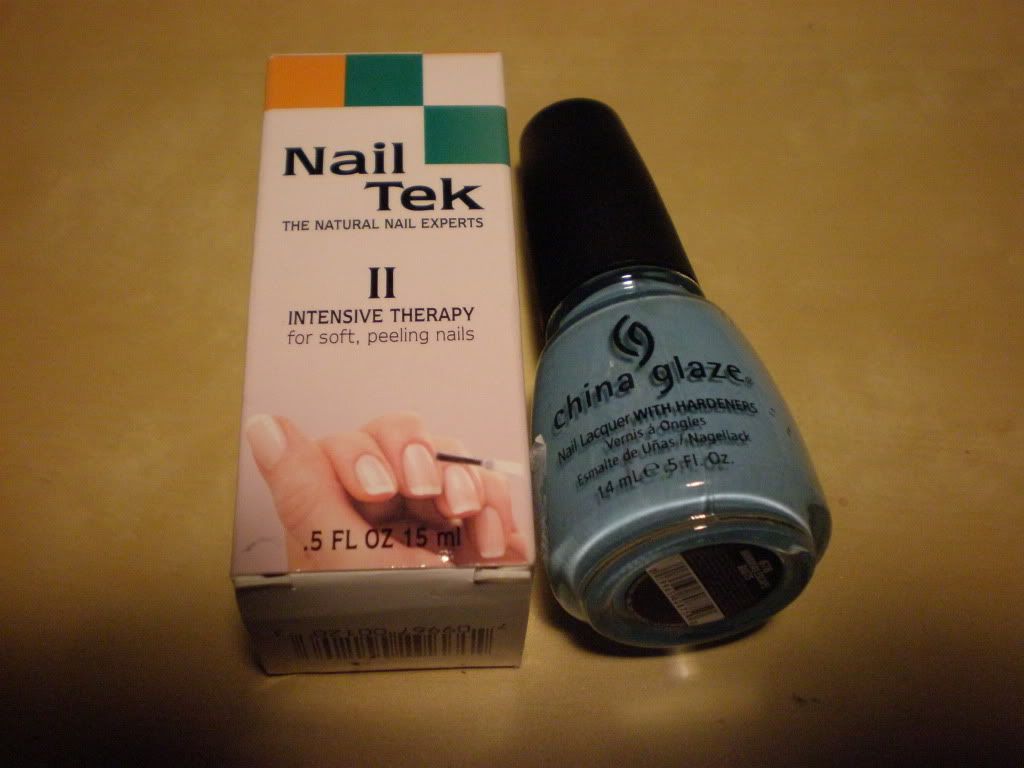 Nail Tek II Intensive Therapy and China Glaze Bahamian Escape.
I bought Nail Tek II thinking it was the foundation that can be used in frankening to make matte polishes. :( Now I have to go back and get the real thing!
There's no real nail action going on here tonight (I'm exhausted). But I did make frankens:
This is:
Tsuki no Hokori, Sea Froth, Depth, and Kage.
And a quick preview: