I FINALLY got my car back this afternoon, so I went out and did a much needed (okay not so much ;]) polish pickup.
I stopped at Ulta, Meijers, and some nail supply places.
I also found this little gem at my local DT: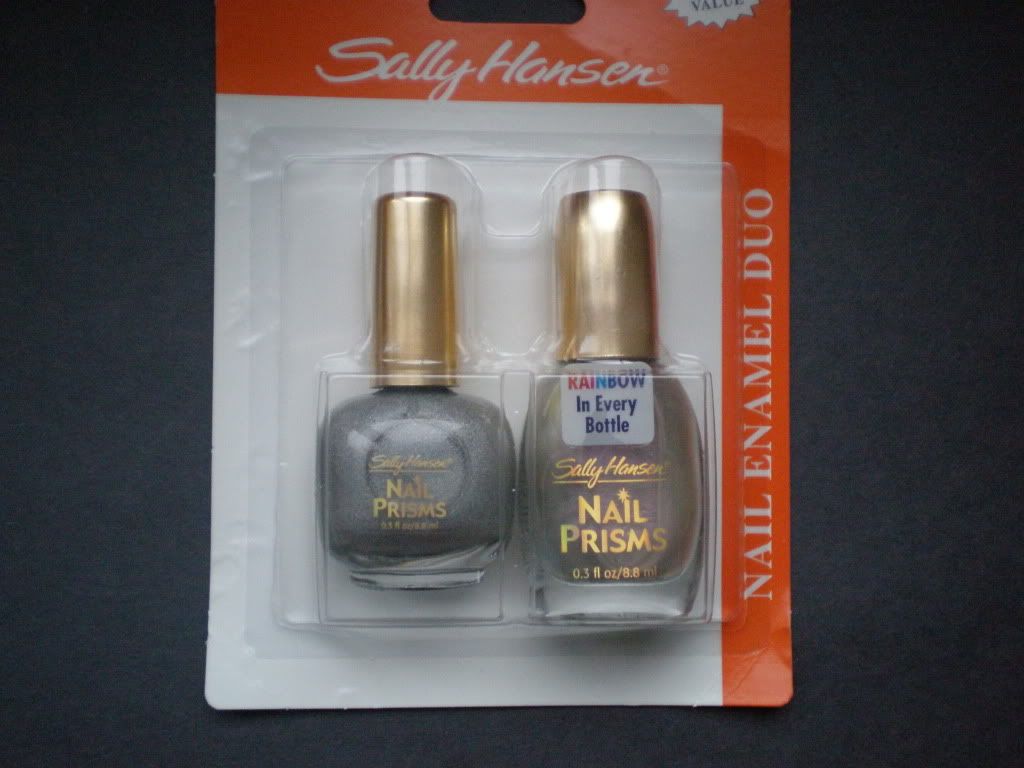 Sally Hansen Nail Prisms Diamond and Lavender Pearl. This was their one and only SH. I think this will probably be the last one I find. :(
I picked up Ulta Ridge Filler.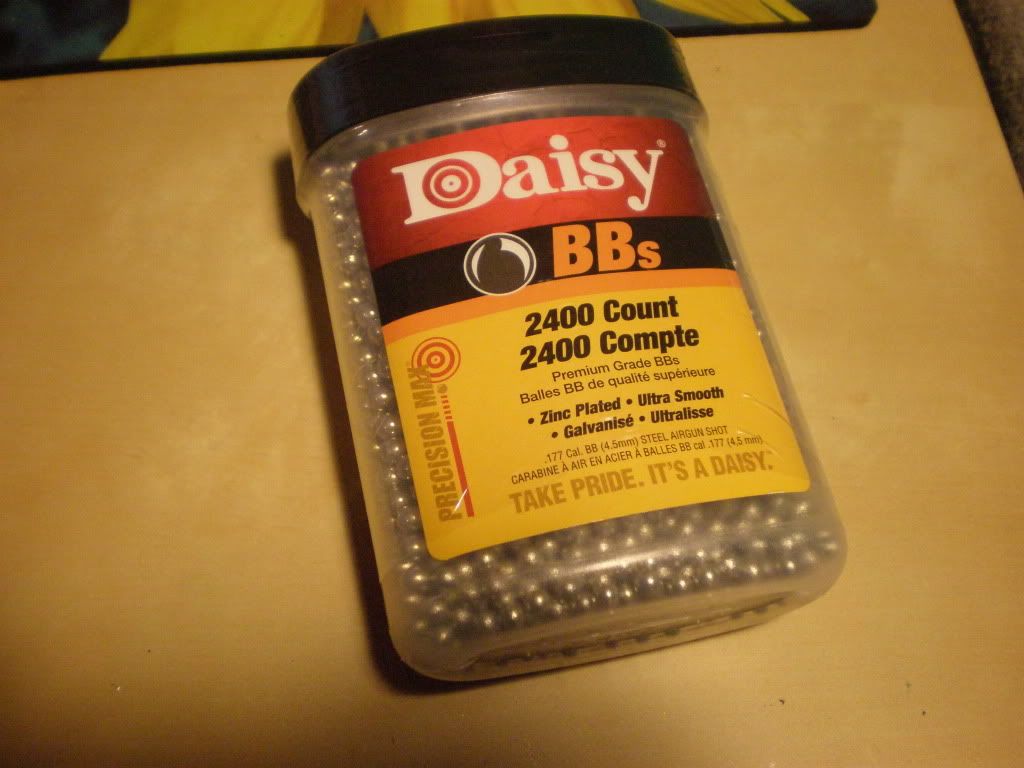 Some BBs for frankens.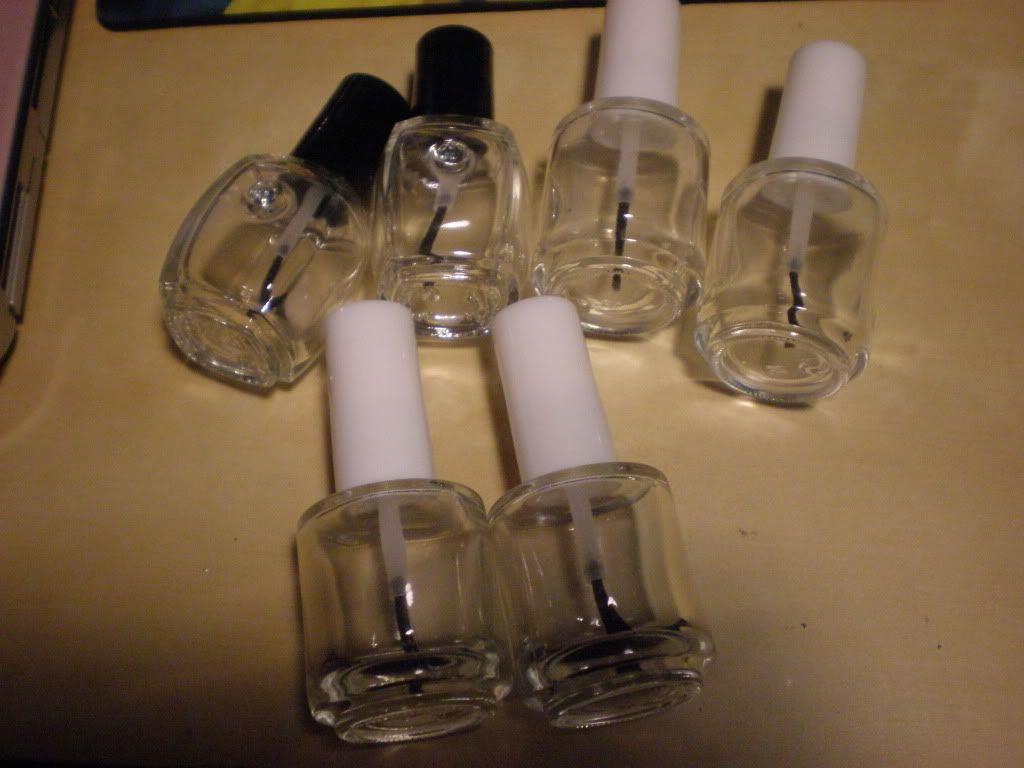 Some extra bottles for frankens.
I found these in the back of a nail supply store.
Top Row: Toma Mood Changing Avocado Glitter To Silver Glitter, Illusion Brown To Sheer Gold, Copper Green To Cinnamon, Midnight Black To Diamond Sparkle, and Moodmania (not sure if this is a different brand) Manic Attack.
Bottom Row: NDB Under The Sea, Toma Unknown purple mood changing light bulb polish, and Escape Racing Green.
Zoya Kristi (I got this one for only $2.45!), Shivon, China Glaze Outta Bounds, and (my first!) CND Silver Chrome.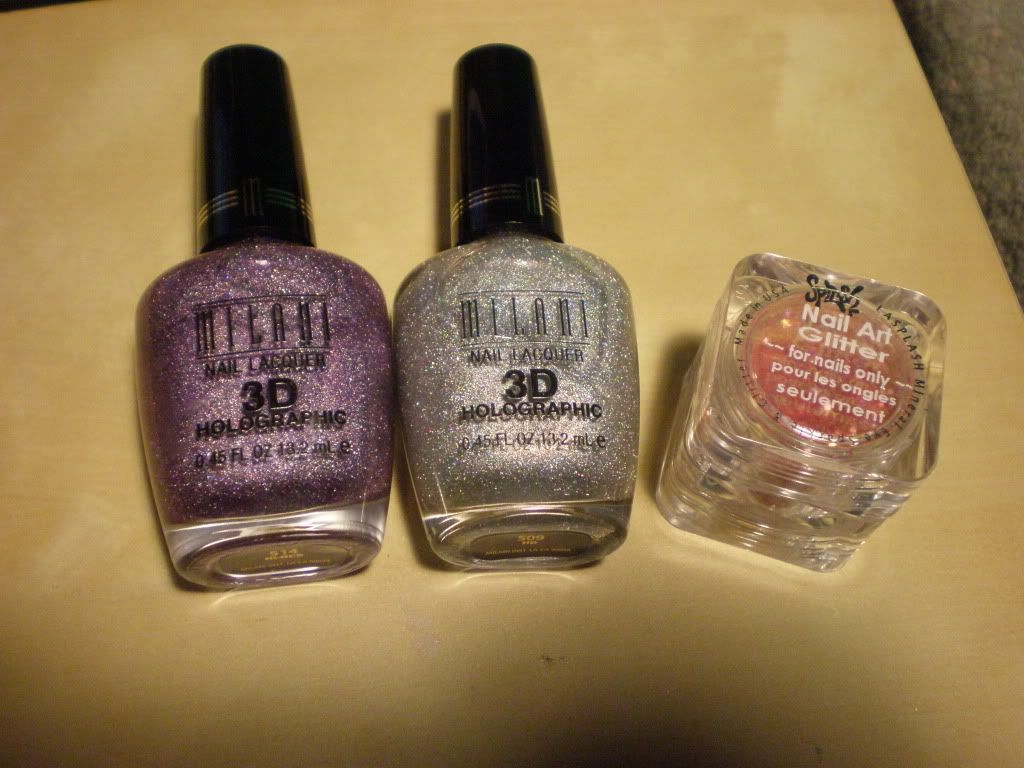 Milani (25% at Meijer) 3D Holographic HI-RES, HD, and some nail art glitter I found for 93 cents.
In case you haven't noticed- I love the thrill of a sale! :)
I swatched a couple polishes: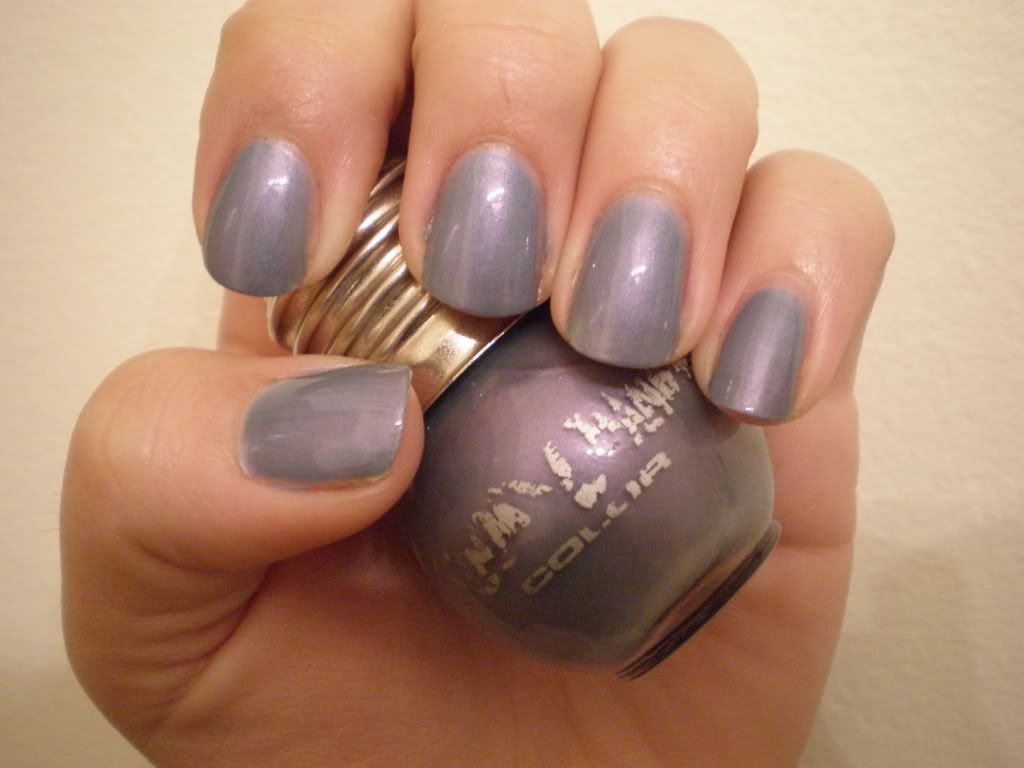 Here is the Toma unknown light bulb polish. In scratched off lettering it says "mood changing". This is 3 coats.
I admit, I bought the polish for the bottle- but I really do like this color. The color is a light slate blue/puple with a little bit of iridescence in it. I figured this polish was old so it wouldn't change colors. It did change under hot water, but only slightly.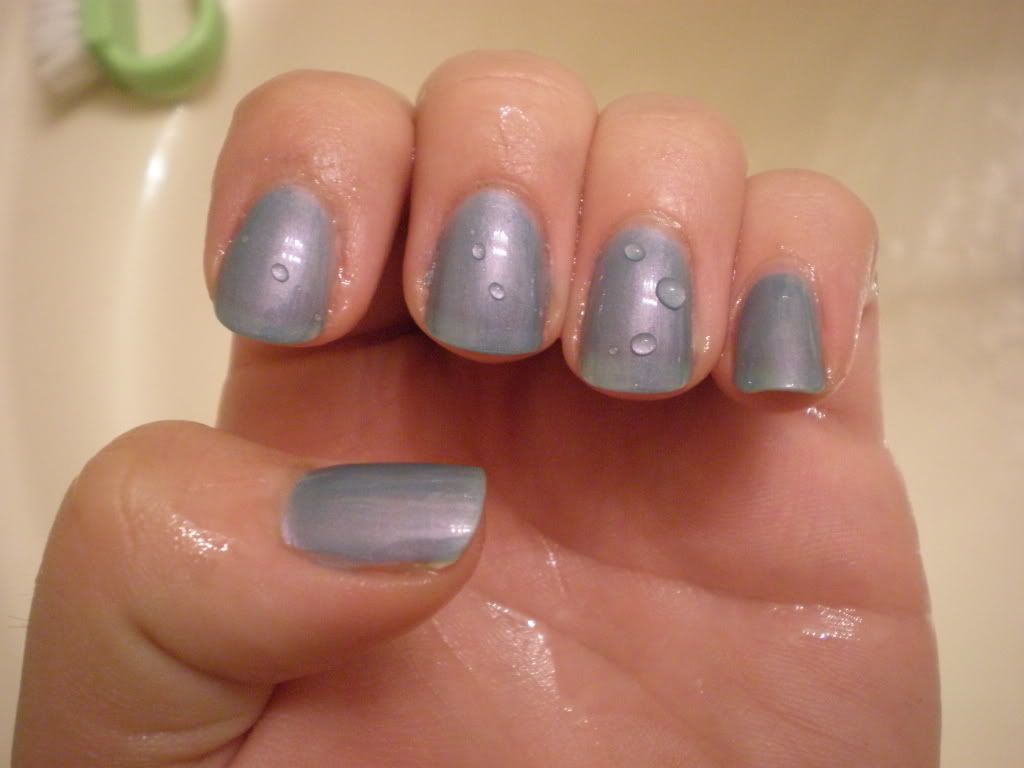 It is a very slight change, but it changed from more purple to a slate blue.
I noticed this polish took quite a while to change between colors. I still love this color, none the less.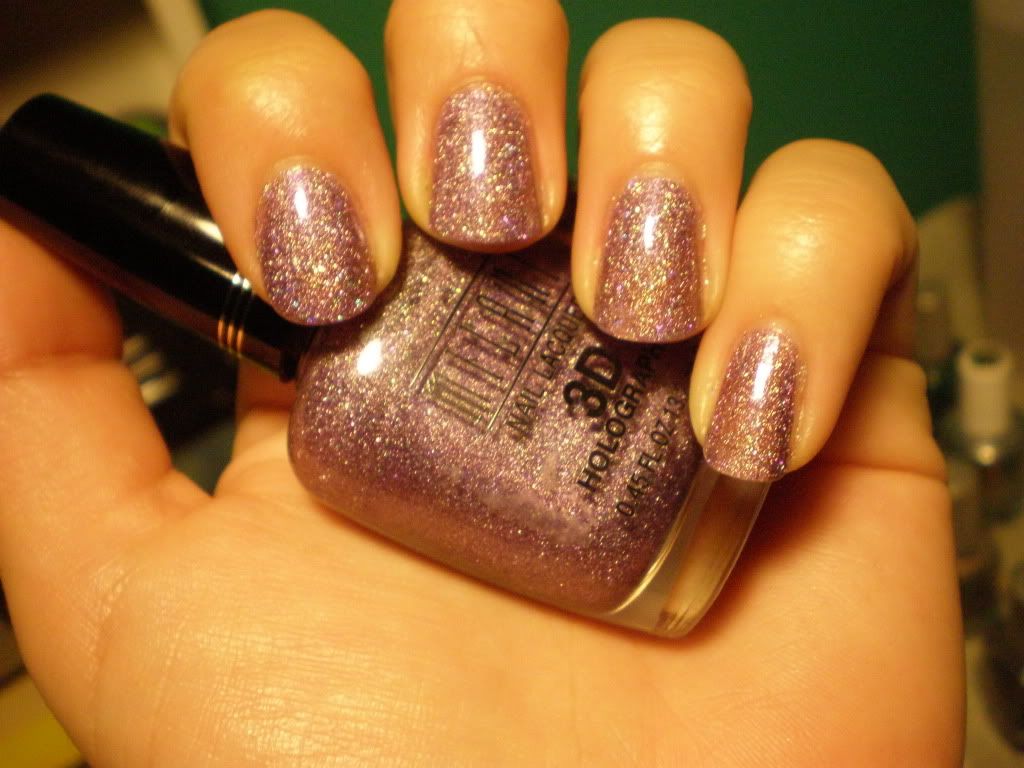 This is Milani 3D Holographic in HI-RES. This is 2 coats. I love these polishes! I fell in love with them instantly. I think I will go back tomorrow and get the rest. :)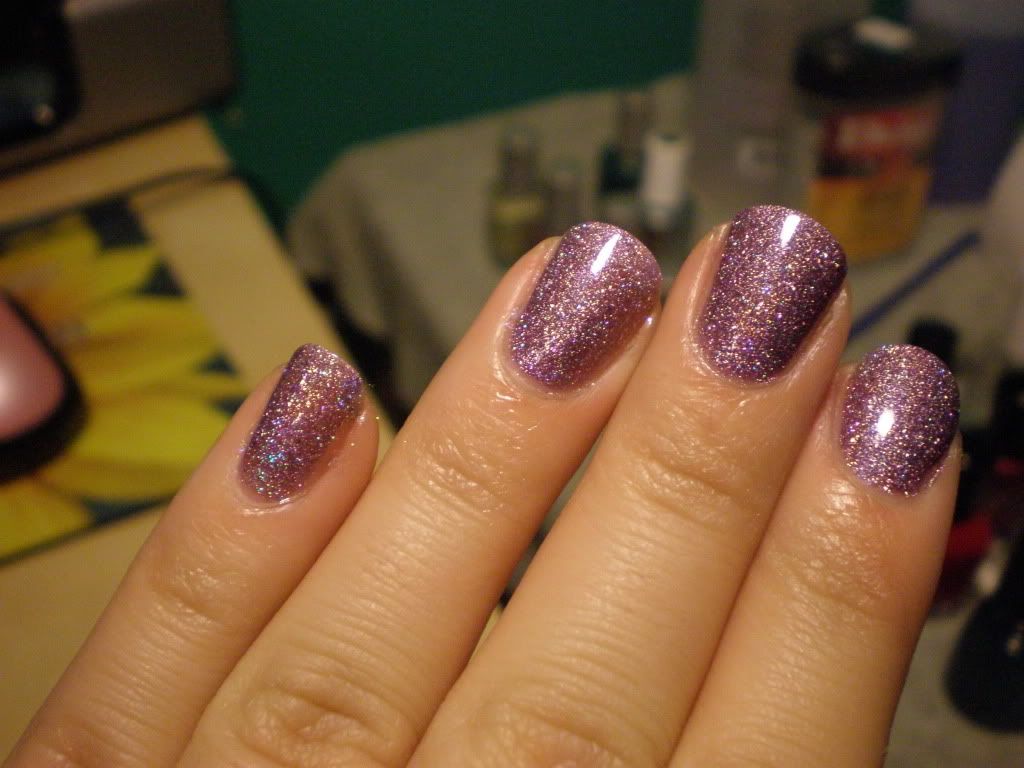 It's very pretty, yes?
This is HD. This is 3 coats. I am constantly drawn to silver holos. But this one I wasn't so impressed with.
I wanted to compare.
HD, SH Diamonds, Nox Twilight Disco Darling, and OPI DS Coronation.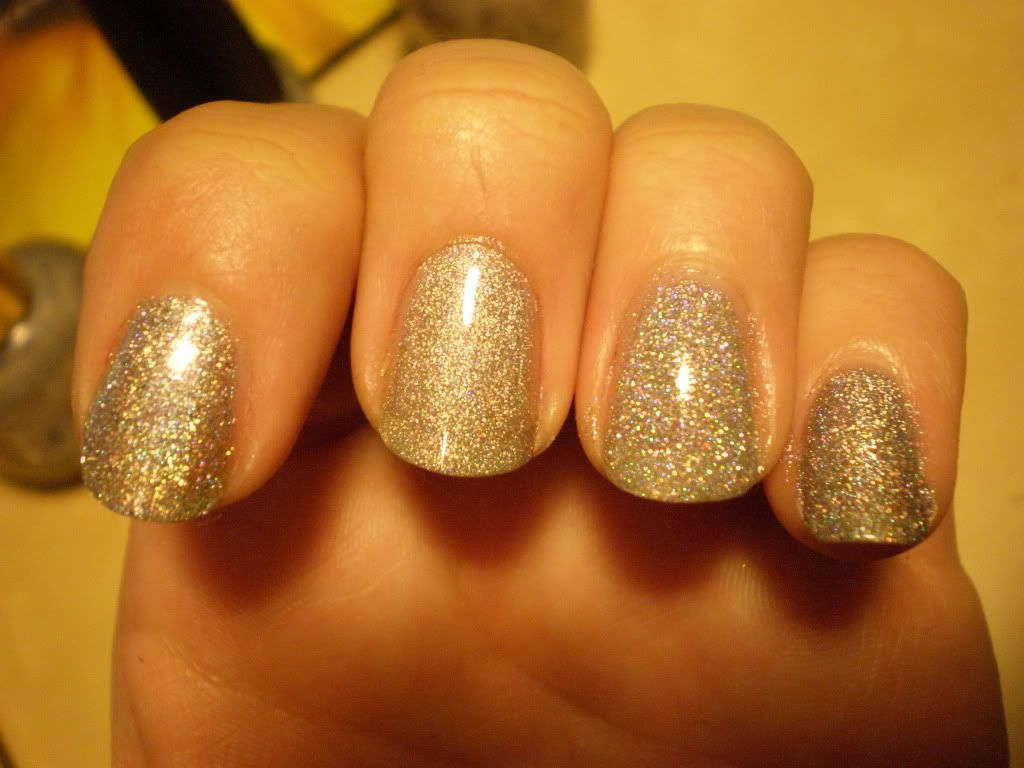 I was in a bit of rush, so the application is a little poopy.
Milani HD, SH Diamond, Nox Twlight Disco Darling, and OPI DS Coronation.
This is 4 coats of each.
I think HD is most holo-y of them all. It has the most random shimmer. It looks like a glitter holo and a full nail holo.
After seeing this, I was more impressed.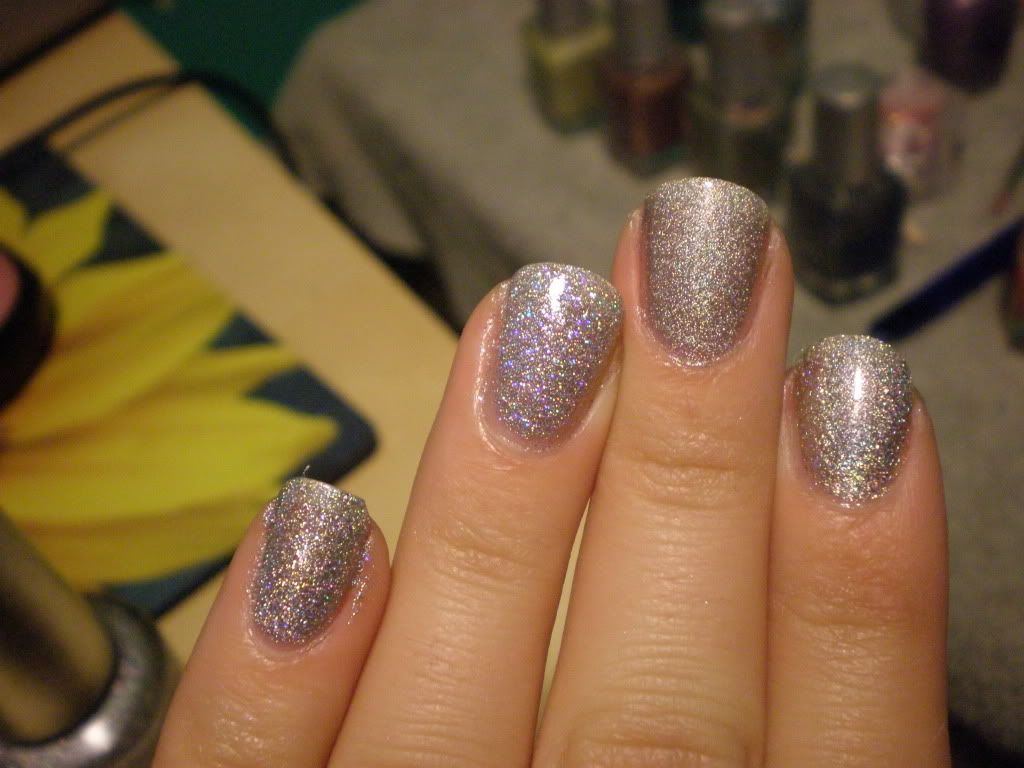 DS Coronation, Disco Darling, Diamond, and HD.
You can definitely see how HD is very holo-y here. I have mixed feelings about it. But I think that is because I own so many similar polishes!