A few days ago I tried out Sally Hansen Nail Prisms Blush Diamond.
It's been pretty yucky here in Michigan and mostly foggy/dark/cloudy when I take pictures.
Like I needed another reason to miss Vegas!
But here it is: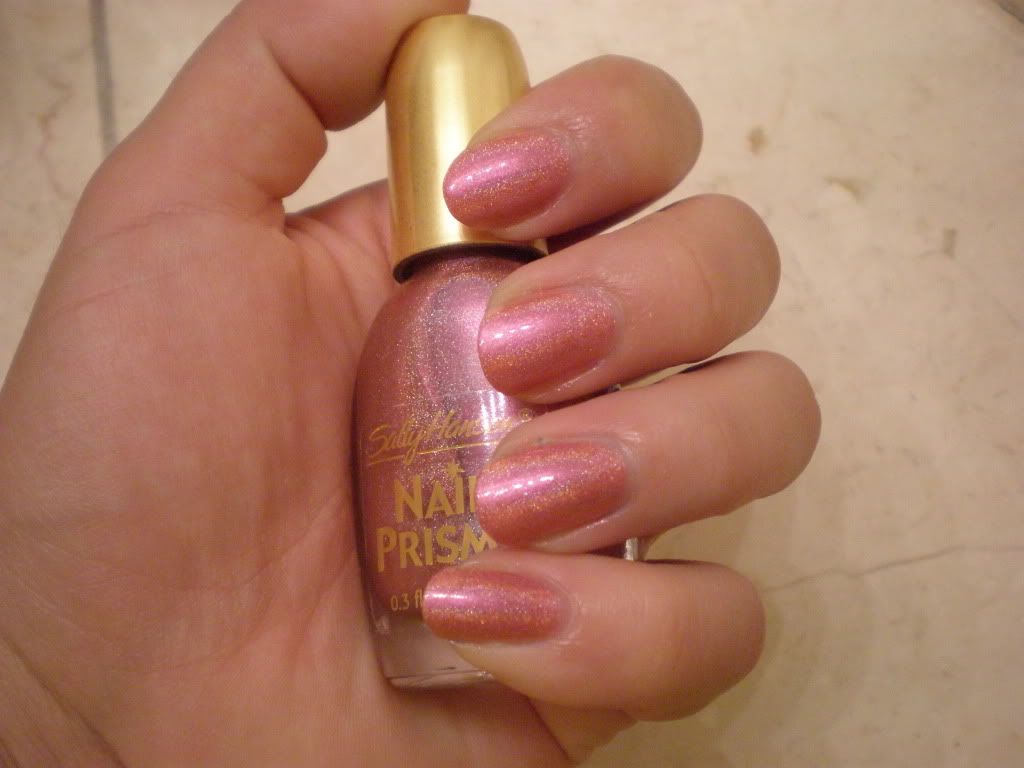 It looks a little disappointing in the picture, but it's actually very holographic!
This is 3 coats.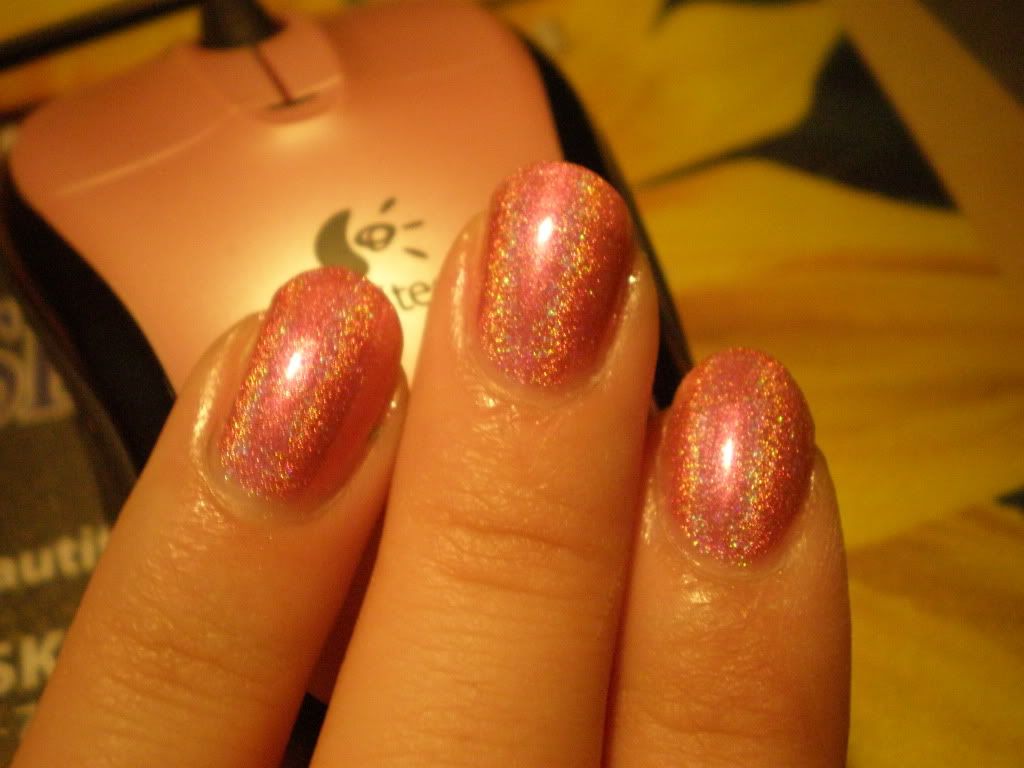 This picture definitely highlights the holo in the polish.
:) Pretty isn't it?
The weird thing about this polish, was it was really holo-y under artificial lighting.
Which, my holos are usually better outside in the sun. I didn't have sun when I tested this so I can't wait to see it outside!
I then wanted to test it against some other polishes I own.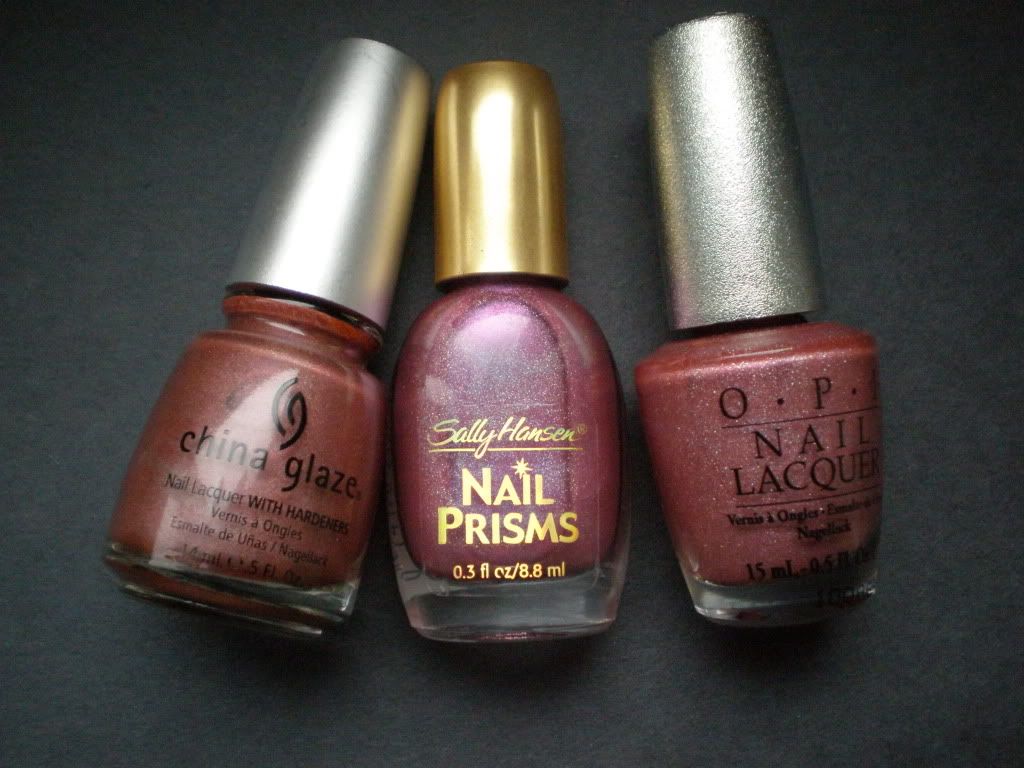 China Glaze TTYL, Blush Diamond, OPI DS Reserve.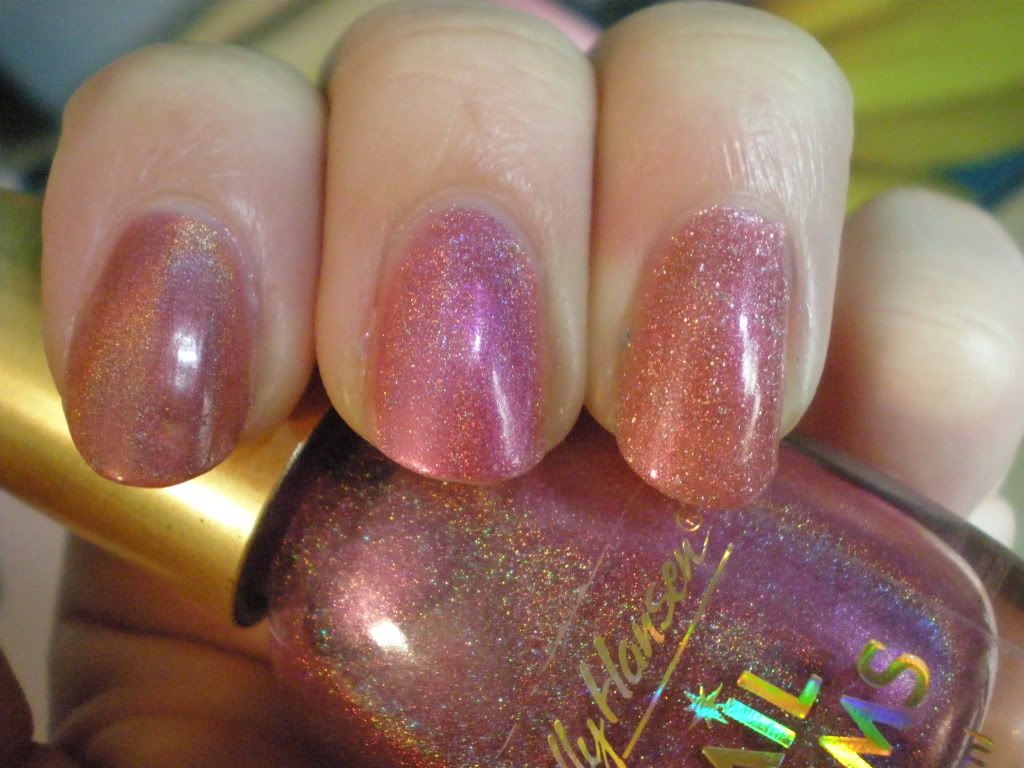 TTYL, Blush Diamond, DS Reserve.
See how holo-y it is in the bottle? Mmm Love.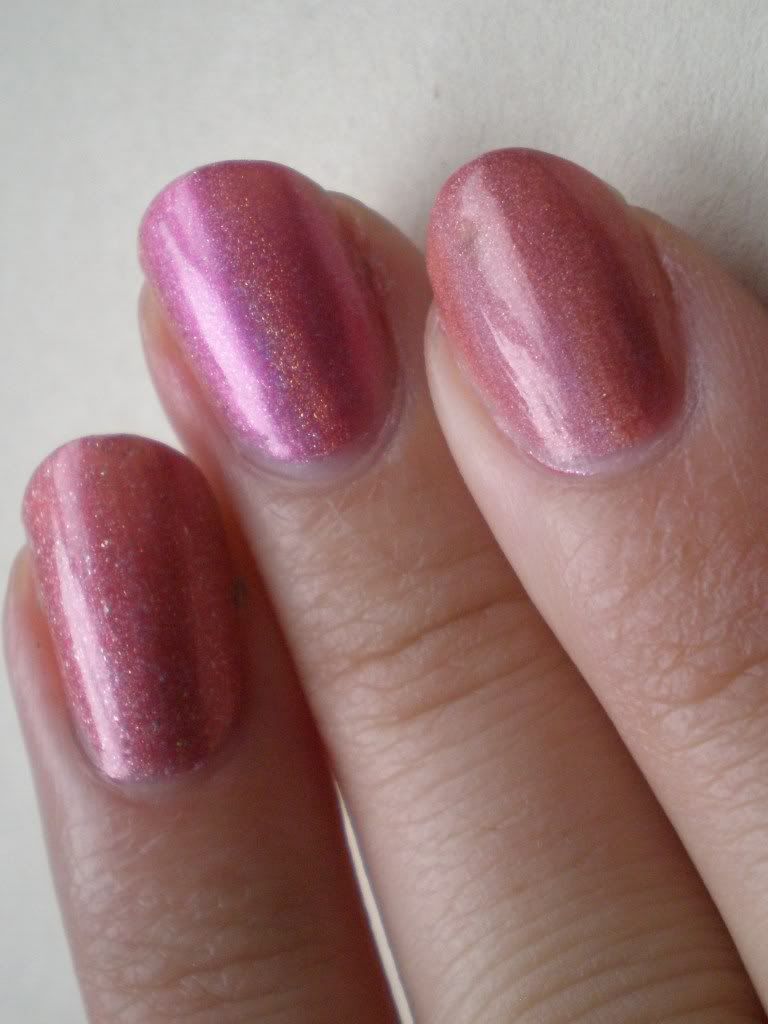 DS Reserve, Blush Diamond, TTYL.
Blush Diamond almost looks like a color between the two, like a glittery holo. IMO, TTYL is more muted of a holo than blush diamond. And DS Reserve just compares in color because it is not holographic.
What do you guys think? Not bad for 50 Cents!
So right after I fell in love with this color, I asked my boyfriend to go up to the dollar tree (where I bought this polish) and grab some more!
Well, it looked like someone beat me to it...
This shelf was FULL of SH polish! All those blank spots are where the SH polishes were. Isn't that crazy? I literally was there myself only a couple days earlier! And the dollar tree doesn't have any by me :(. I'm anxious to hit up other ones in the area, but my beetle is being worked on right now. Just my luck!
These are the current nails I'm rocking.
I used Studio M Emerald Depths for the blue, Sinful Colors Nail Junkie on my index finger, Essence I Love My Jeans on my middle, and Sinful Colors Snow Me White for the dots.
It's plain because I'm lacking inspiration.
In other news...
I just bought my second helmer! :) I don't need it yet, but my parents dragged me to Ikea so I thought might as well be prepared.
And the current Hard Candys I own: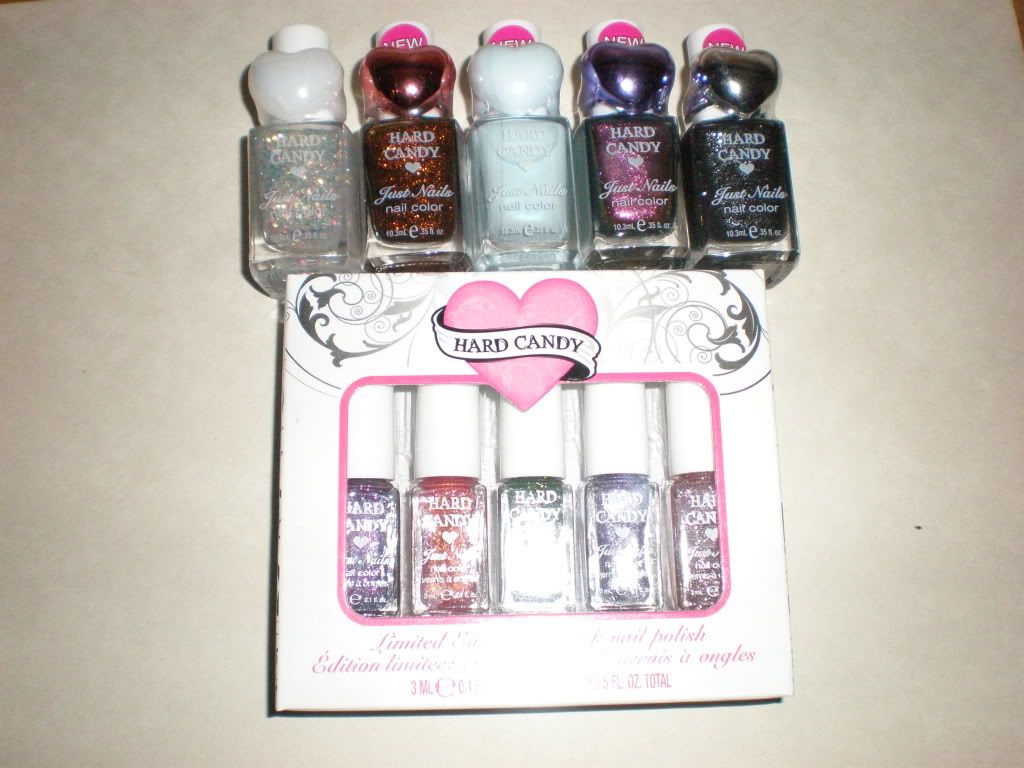 Any ideas? I've accumulated them over the last few weeks, but I just have no idea what to do with them!!