I've made a couple of frankens lately- and I'd like to share them with you!
Some of them are major fails and some of them are lovely. And I will share my recipes!
And since it is Friday, it's FRANKEN FRIDAY! :)
Here is my first franken: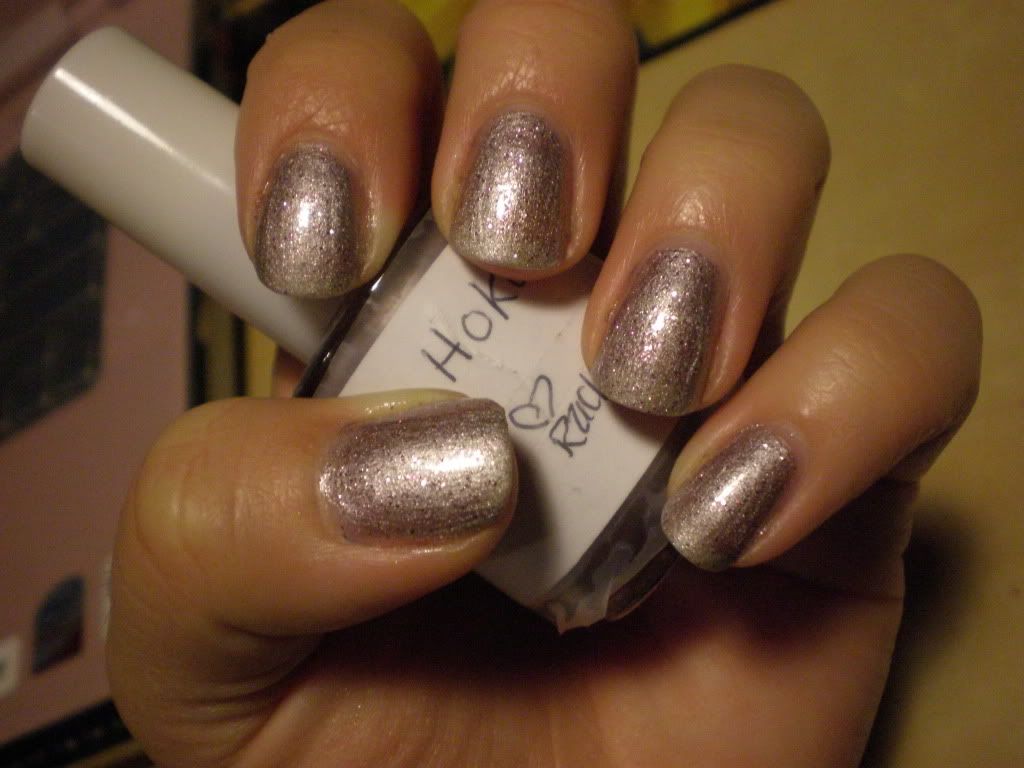 This is 4 coats of Tsuki no Hokori (Moon dust). It is a little sheer for me, but I think it would be fabulous to layer with. Here is my recipe:
TSUKI NO HOKORI
1/3 Wet N Wild Metallica
1/3 Wet N Wild Sparked
1/3 clear coat
Another Franken:
Ugh. This was a fail. I love love love the color in the bottle. But on the nail is shear and the brush in this bottle was horrible. :( This is 5 coats of Sea Foam.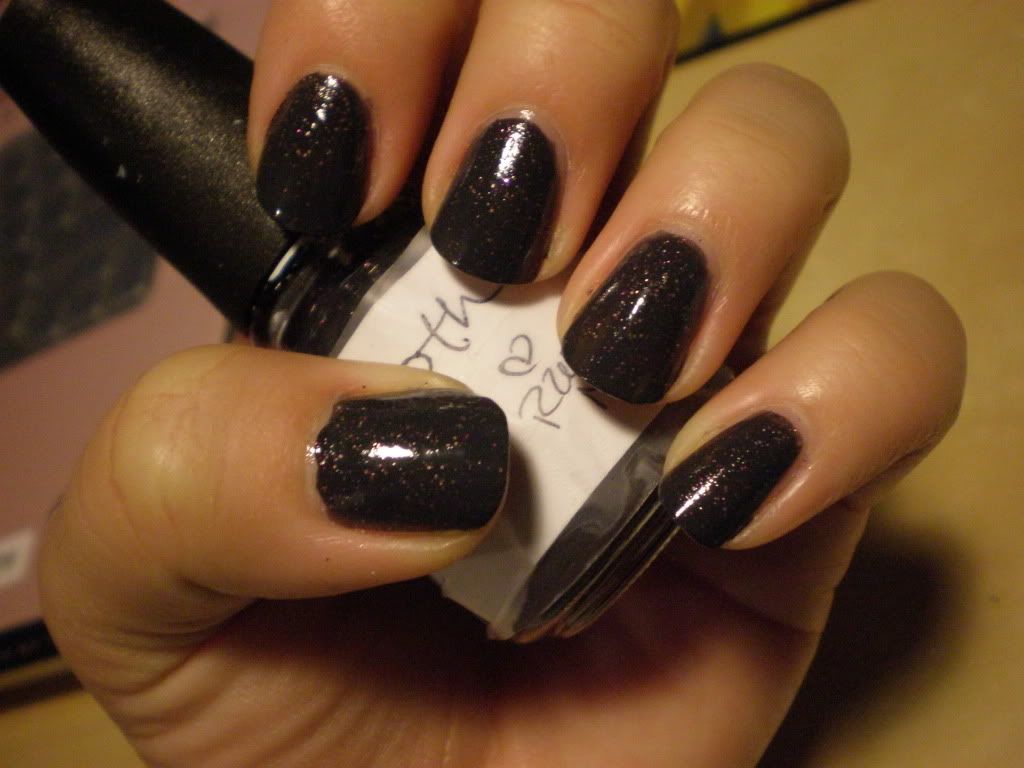 This is 2 coats of Depth. I love this color. It came out like a smoky, hazy, grey/black with hidden pink sparkles. I can't remember exactly what was used. But I used :
about 1/3 of China Glaze White on White
1/2 Wet N Wild Sparked
1/5 Wet N Wild Black Creme
( Do all those fractions add up? :) haha)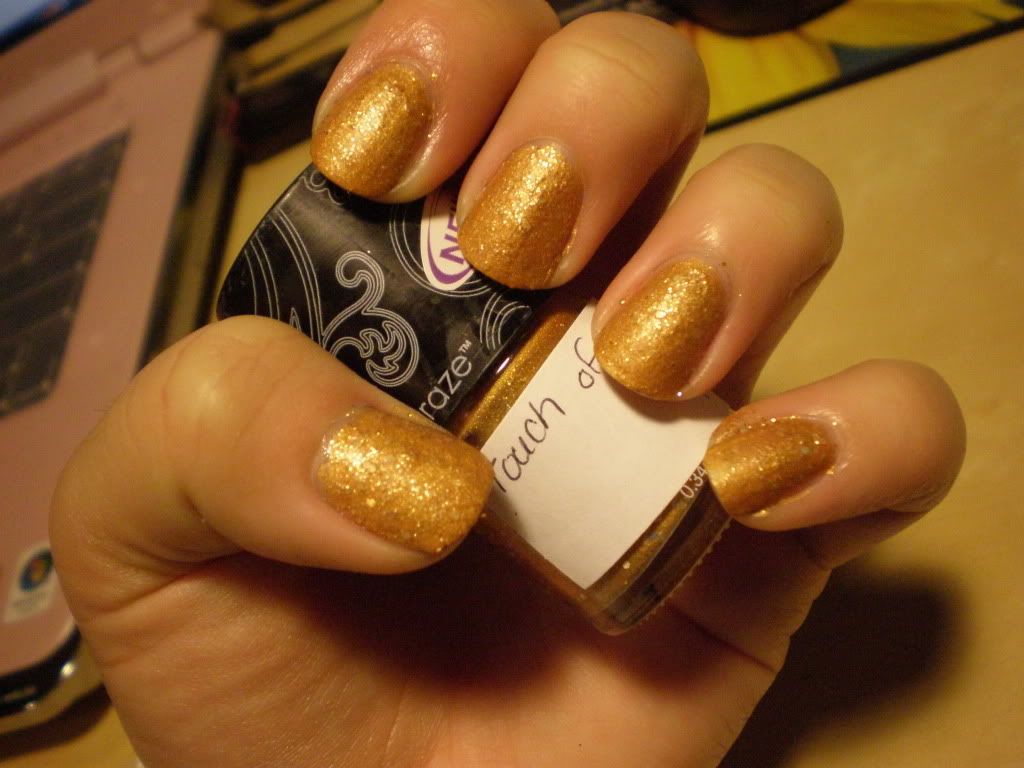 Arghhh. I was really excited for this one! In the bottle in looks like a really good glitter, but I must have mixed in too much glitter and it was so chunky! This is 2 coats of Touch of Class.
This one, I am very happy with! This is 2 coats of Mall Closing. It has a matte finish!
Mall Closing
3/4 Nail Tek Foundation II
1/4 Purple Pigment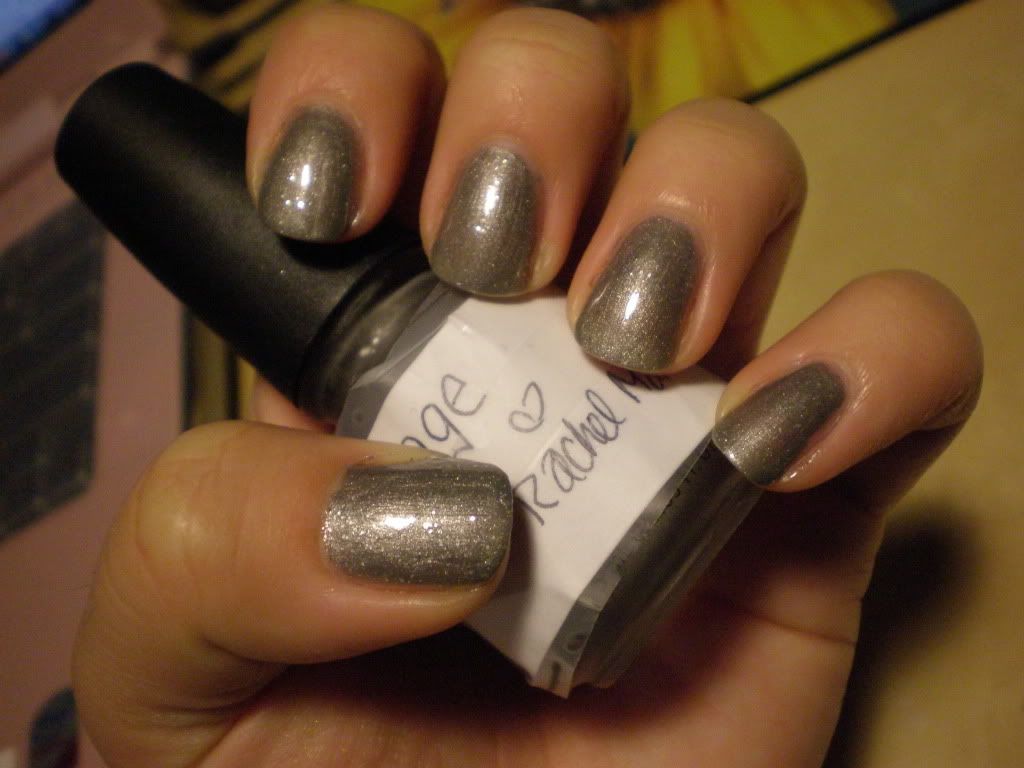 This is another fun one! This is Kage (shadow). This is 2 coats. It is a grey cement color with a little bit of glitter and shimmer.
And my favorite of the bunch: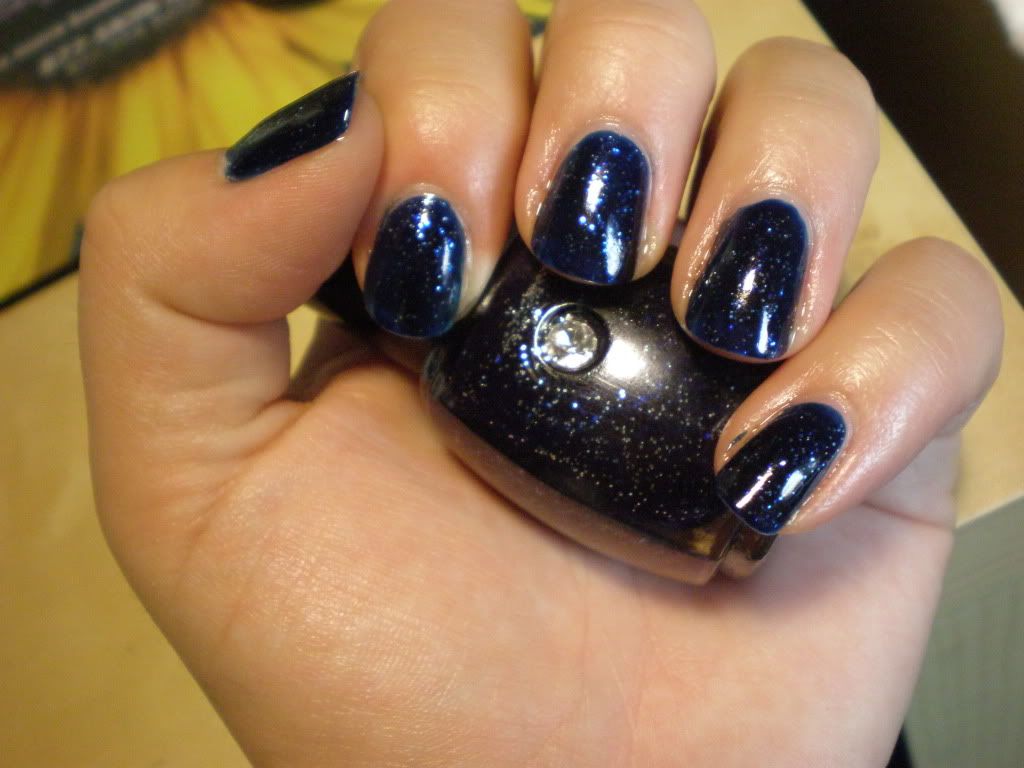 And I can't take credit for the recipe! I found it on MUA. This is 2 coats of Starry Starry Franken. I've never seen Essie's Starry Starry Night in real life, so I don't think it is accurate. Even so, wearing this today made me feel like I had something special. I can see why people go crazy for SSN. :) This color is perfect!
Starry Starry Franken
1/2 Wet N Wild Nocturnal
a little less than 1/2 Sinful Colors Queen of Beauty
and just a little bit of clear coat
I made an extra one in another cute bottle with the rhinestone. I'm thinking of giving it away. What do you guys think?!