Considering Fuwa Fuwa means fluffy- this title makes sense :P.
This is my franken I made the other day, Fuwa Fuwa.
This is 3 coats and Seche Vite TC.
This is exactly what I wanted!! A creamy opaque pale pink!
:) This is perfect for a nail art idea I've had in mind.
Here's what I did: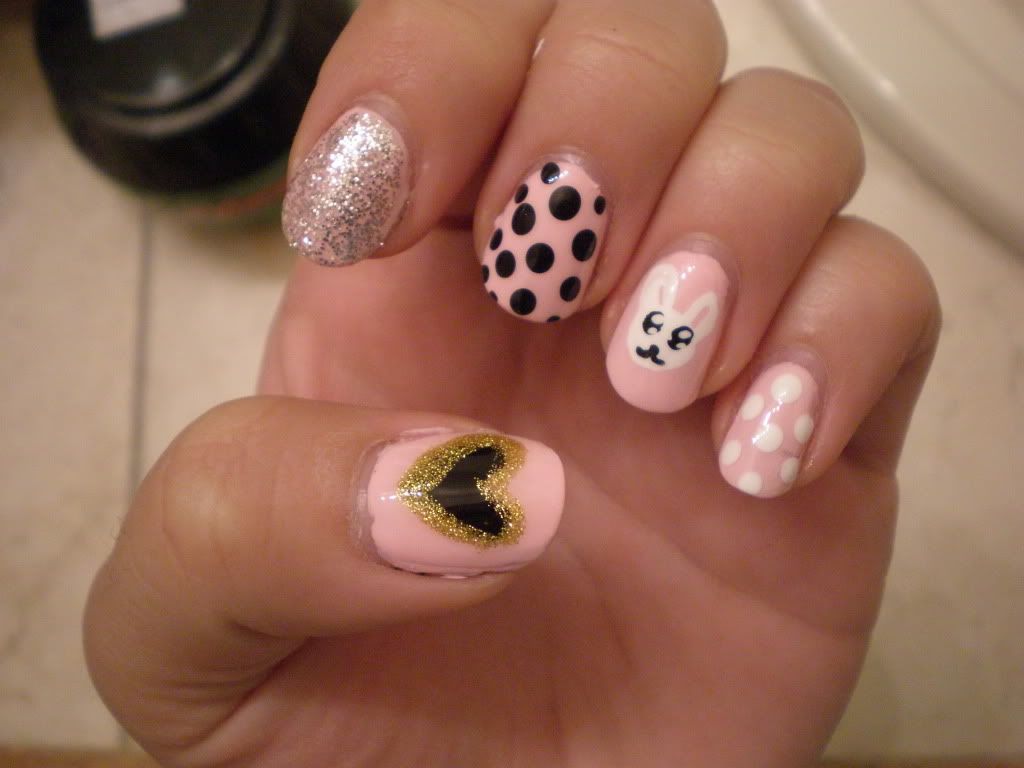 This is Fuwa Fuwa with Jade Star Lights on my index and black and white craft paint. I used a gold art deco striper (do they have names?) for the heart outline.
Simple but you know...
:) My bunny looks a little pedo IMO..