I'm still bumming about yesterday's polish incident. :(
But here are some nails I did right before Vegas.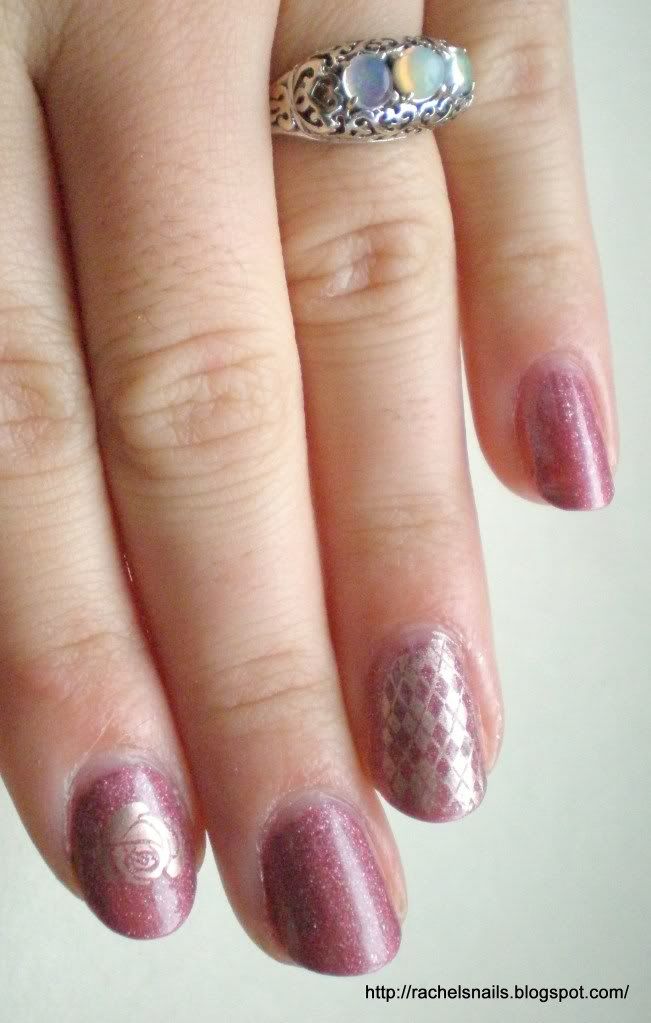 I used OPI DS Reserve and stamped with China Glaze Hi-Tek.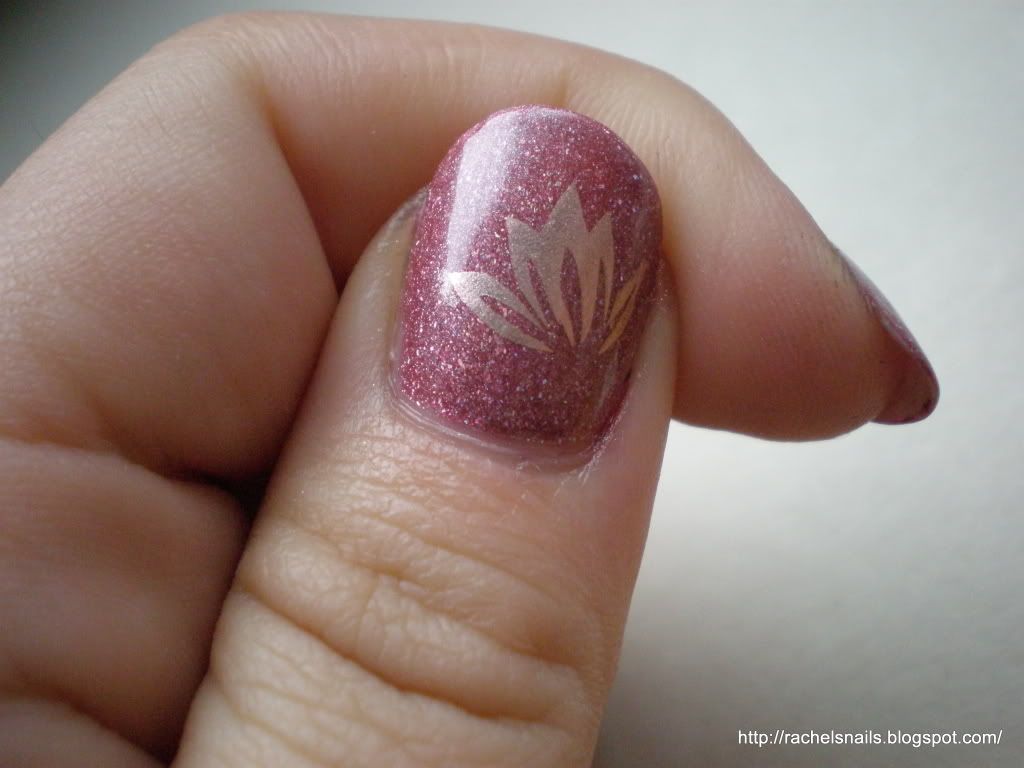 I like these nails a lot. They were simple but pretty.
I used bundle monster plates BM05 (thumb) and BM14 (index).
I used Konad plate M60 on my ring finger.
I tried out China Glaze He's Going In Circles.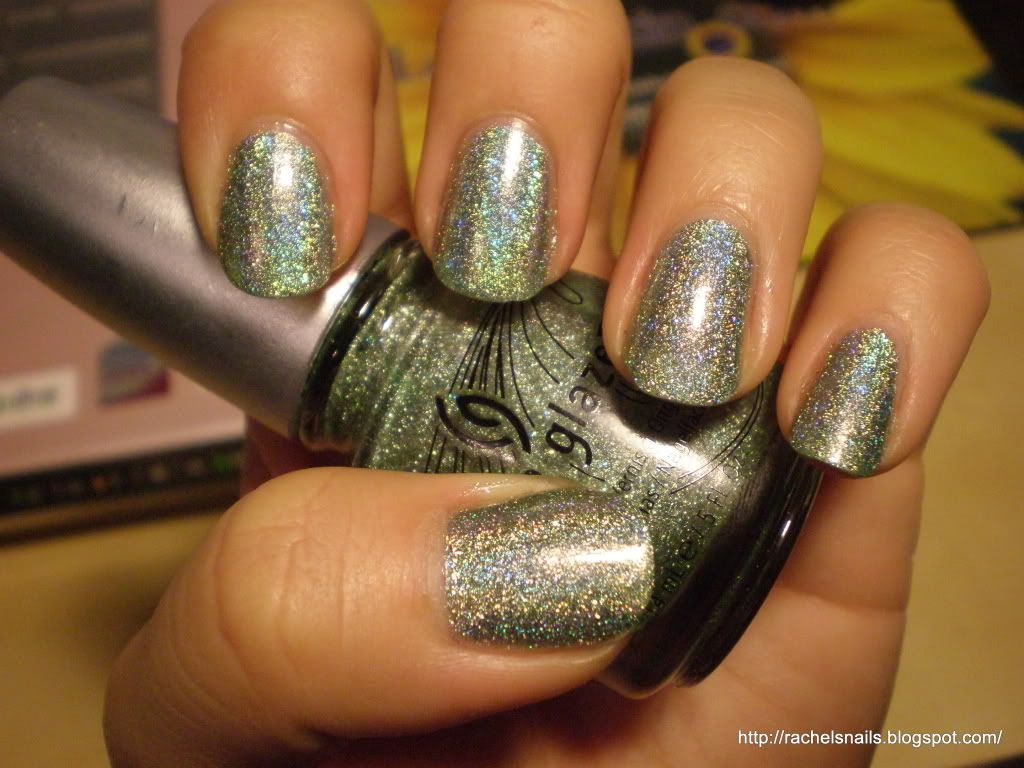 This is 3 coats. When I first saw this in the bottle I was very disappointed. I thought it was going to be exploding with holoy goodness. In the bottle it looks like a sparkly mint green with a bit of holographicness to it. :) It's definitely better on the nail!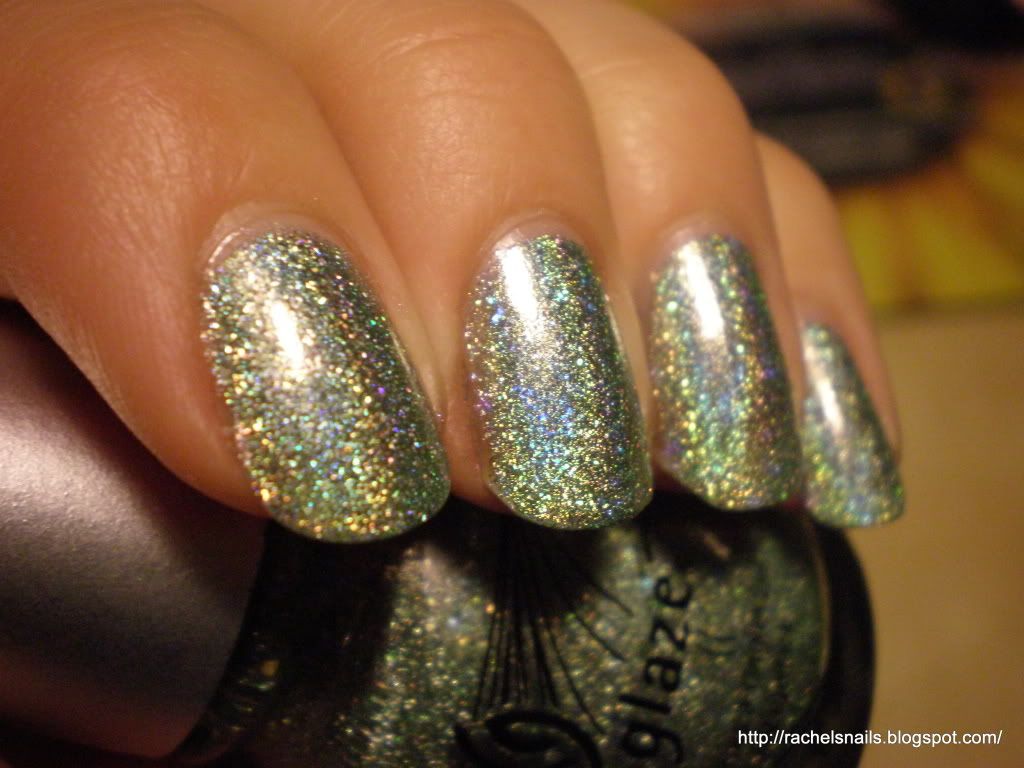 This is quickly becoming my favorite holo I own.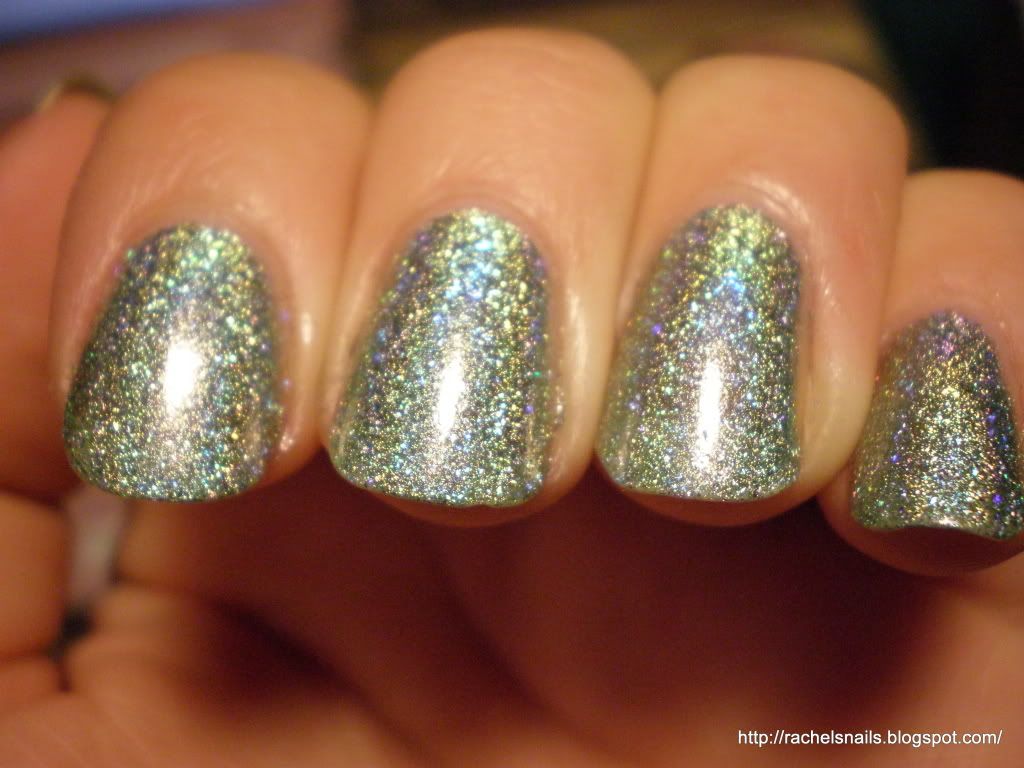 See why I love it? It is the most holoy color I own! And it's unique in the fact that it's the only mint green holo I've seen.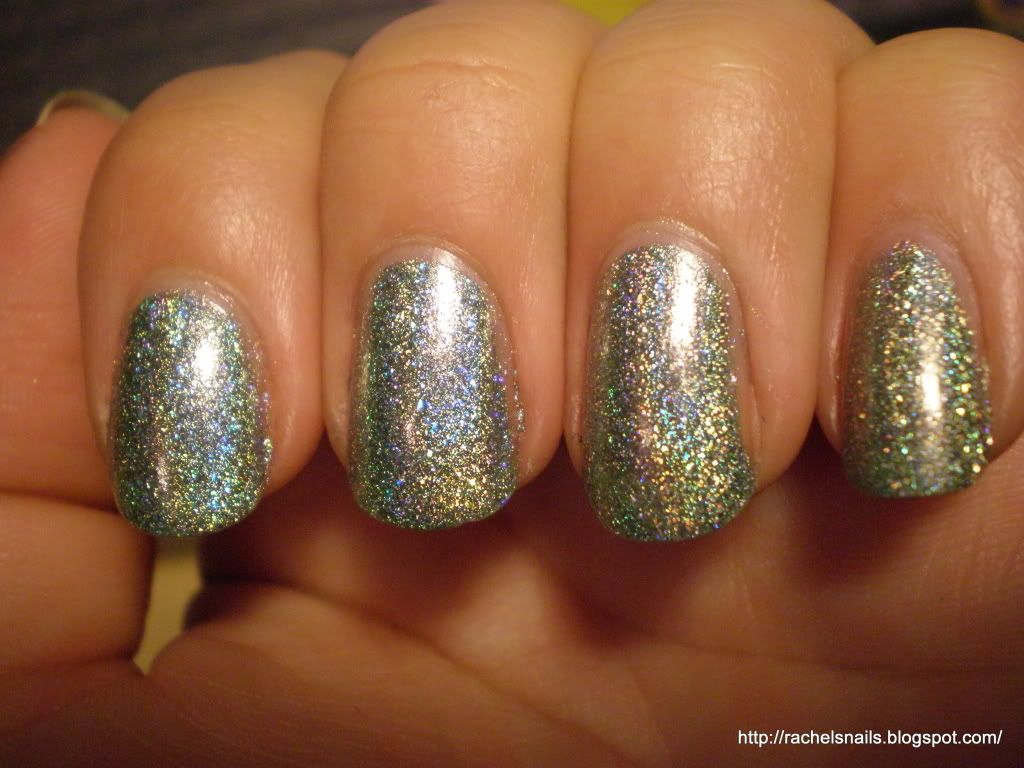 I think the holo particles in it make it look a bit blue too.
What do you think?