Today I set out for CosmoProf and ended up at a nail supply place and Ulta too. :X.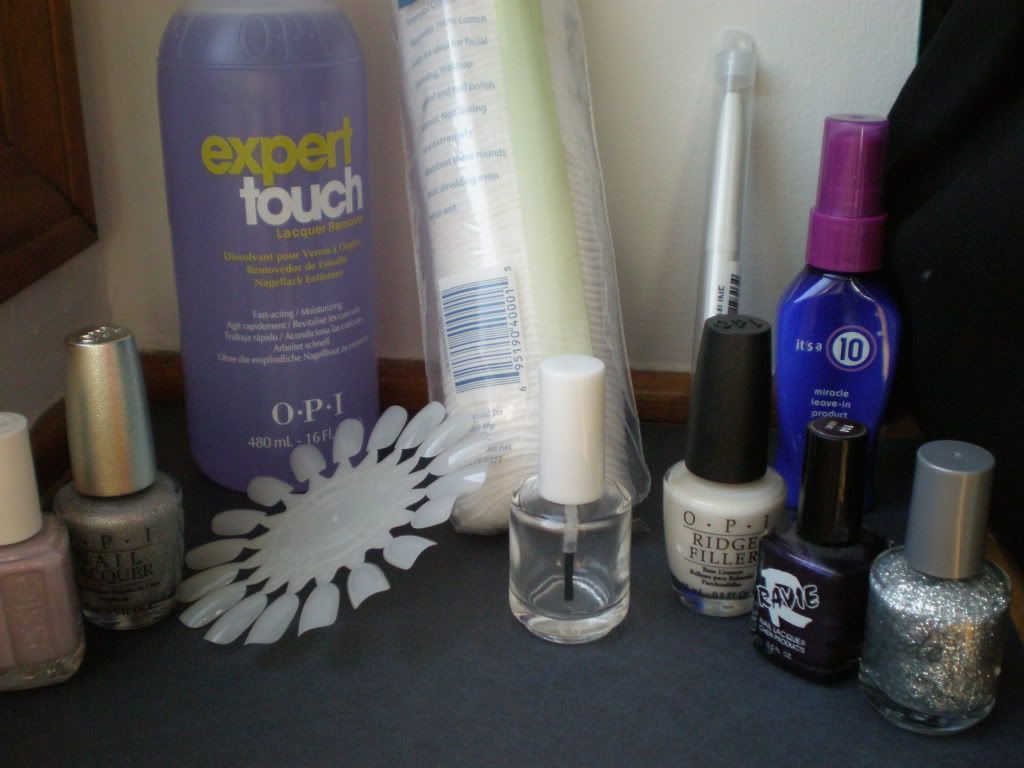 What I got today:
Essie Baby Cakes, OPI DS Coronation, OPI Expert Touch nail polish remover, More cotton rounds, Color Corrector Slimline, It's a 10 (some kind of product for hair cosmoprof gave to me for free haha), OPI Ridge Filler, Ravie Lilac, Jade Star Lights, a nail wheel, and a empty bottle for frankening.
I also got some dermalogica (which I love) for my trip to Vegas.
So first, my hunt for the perfect white. Something smooth and opaque that looks evan and streak free.
So, I tested five of my white polishes: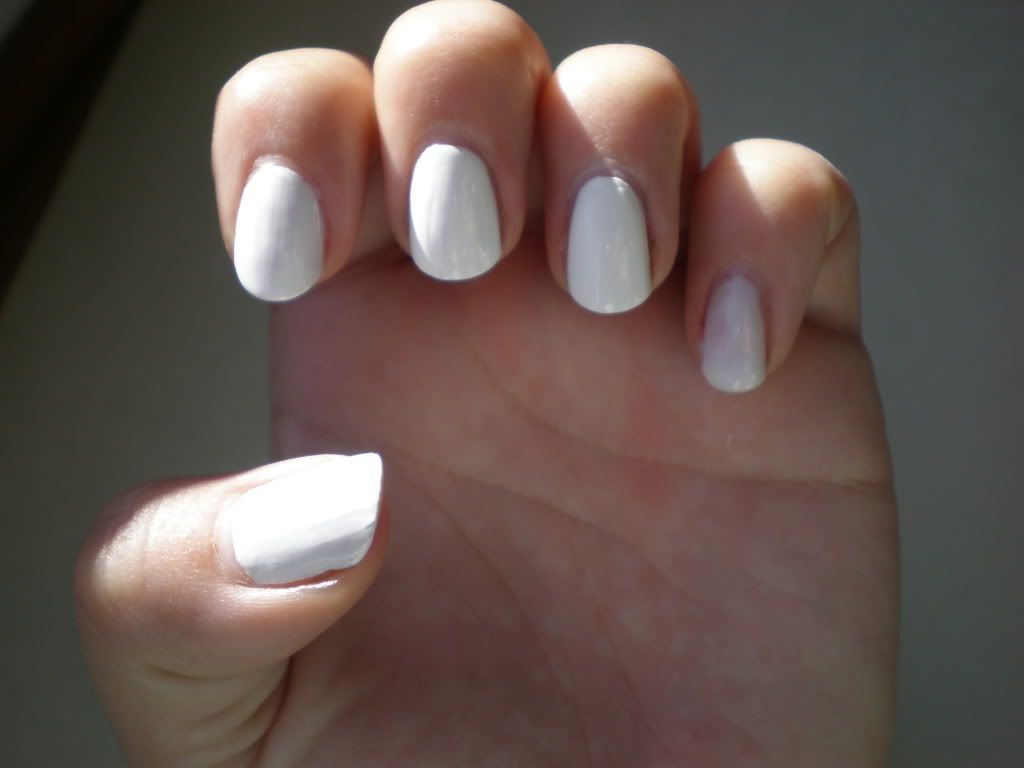 Starting at the Thumb: China Glaze White on White, Sally Hansen Hard As Nails White, Sinful Colors Snow Me White, Ulta Snow White, and Essense White secret. Three coats of each, except White Secret which was a wooping FIVE coats.
There are slight differences between the first four, the last (essence) is too sheer for me! White on White was my first white, and it's much too streaky for me. Sally Hansen and Sinful Colors, both were okay to me. But the one I liked the most was Ulta Snow White. It was much more smooth and opaque.
After yesterday's mani i wanted something a little more toned down but still fun.
This is what I ended up doing: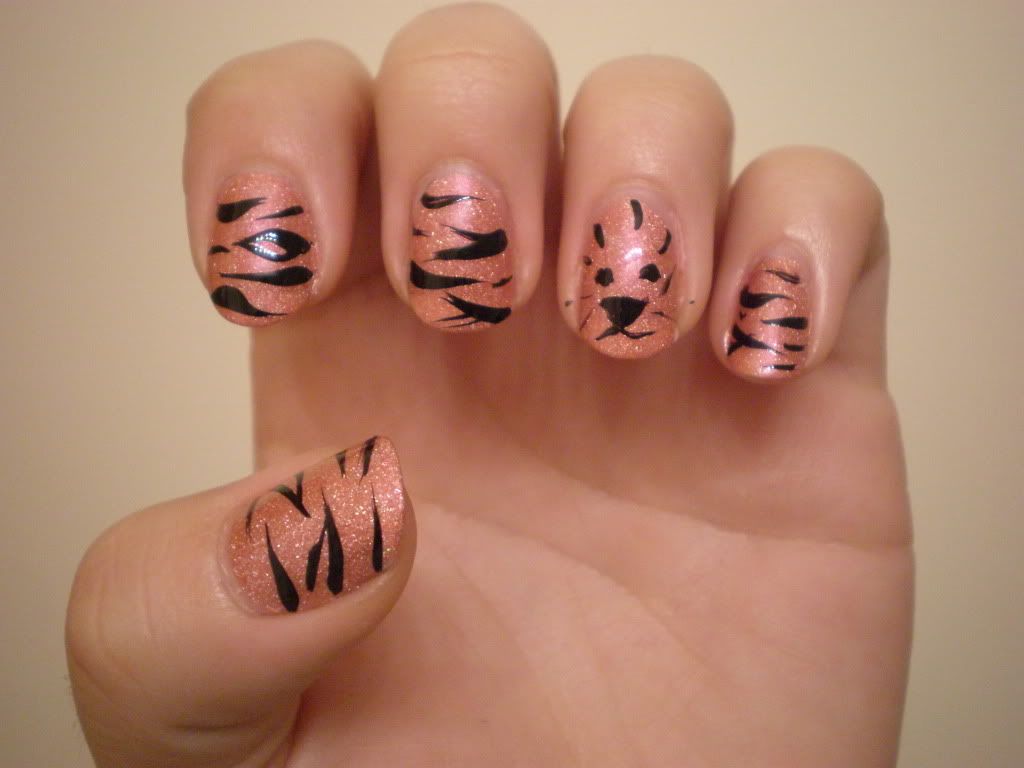 I used Ulta Silk Wrap BC, then 2 coats of OPI DS Reserve and Stripe Rite striper for the stripes and tiger face.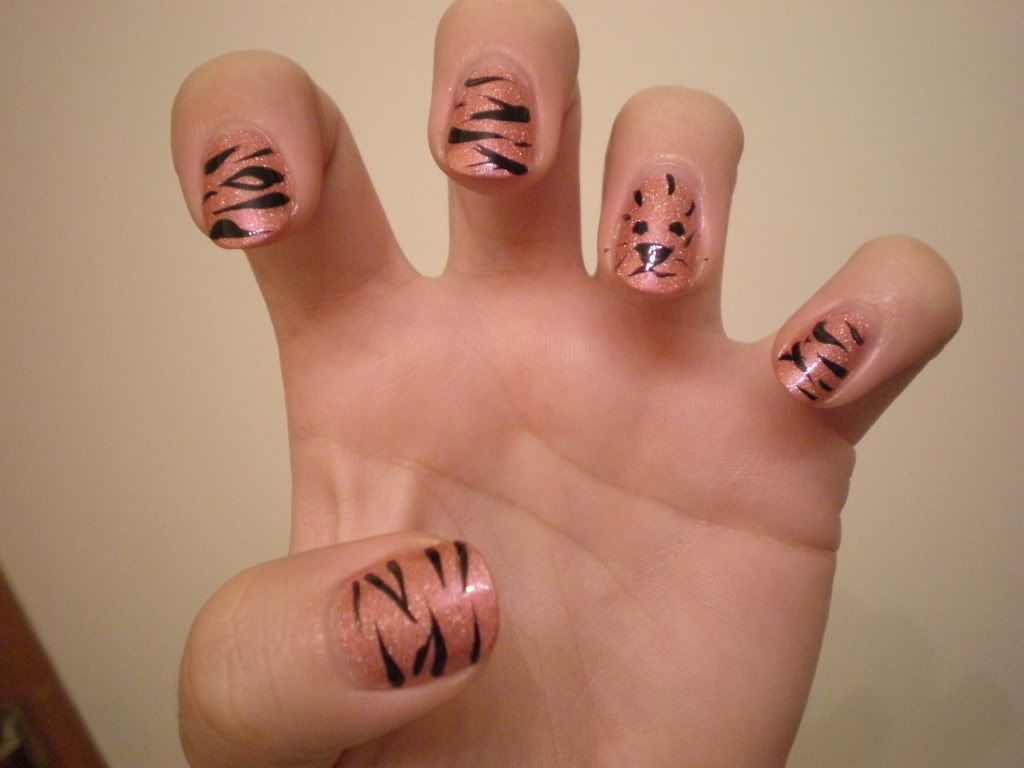 RAWR!
OH! And I made my first franken!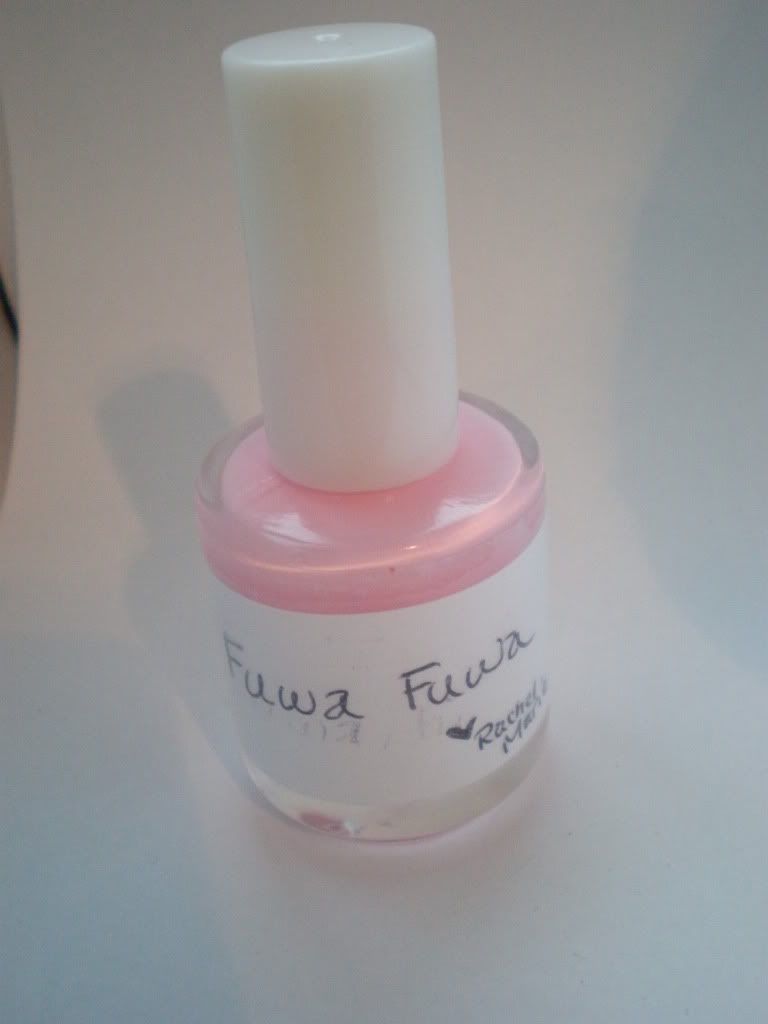 And I give you: FUWA FUWA!
(which in Japanese it basically translates to "fluffy" or as my grandma likes to say "Poof poof" haha :) )
Half China Glaze White on White, and pink NYC and Forever 21 mixed in.
I can't wait to use this!
More about my polishes from this haul tomorrow.
I'm off to organize my ever growing polish collection in my helmer.