I swear this is my last haul for a while: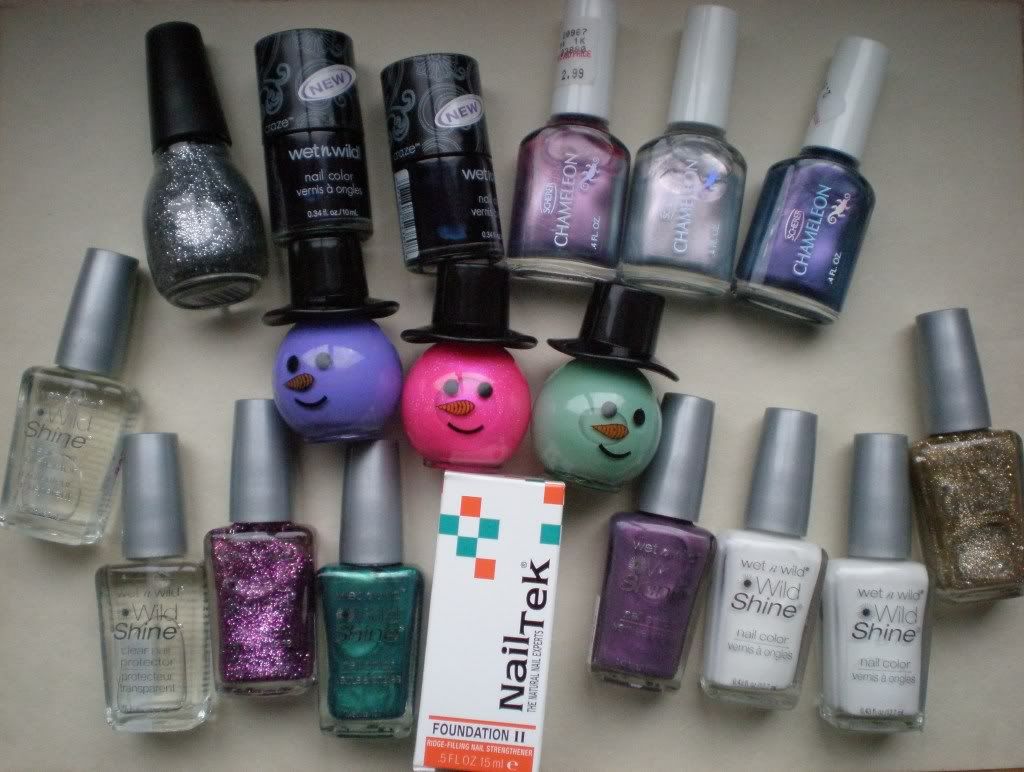 Top Row: Sinful Colors Queen of Beauty, Wet N Wild Nocturnal, Nocturnal, Chameleon Calypso, Blue Frost, and Blue Sky.
Middle Row: Wet N Wild Clear, 3 snowmen polishes (They don't have names), and Wet N Wild Fireworks.
Last Row: Wet N Wild Clear, Spectacle, Caribbean Frost, Nail Tek Foundation II (The right one!), Wet N Wild Wild Card, White, and White.
I couldn't resist a little drug store snooping for polishes. And I didn't even know Rite Aid carried Chameleon. So I was excited to find snowmen polishes AND Chameleon polishes!
Anyway, I did some swatches: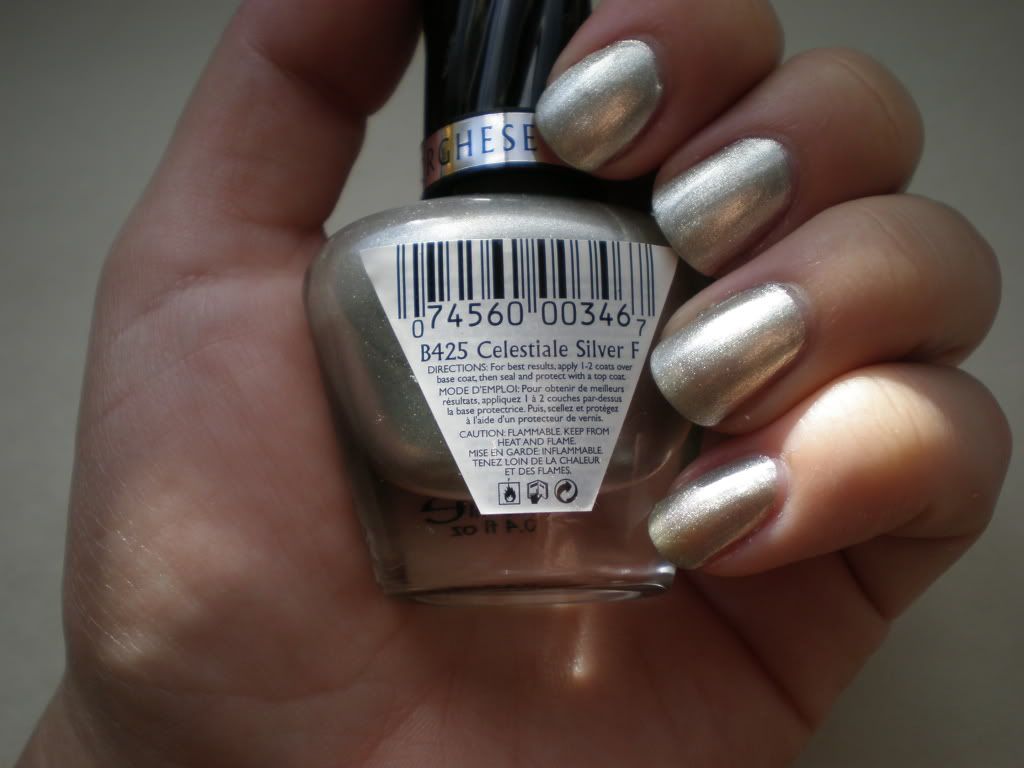 This is Borghese Cekestial Silver. I was really disappointed in this polish. The is 4 coats and it wasn't completely opaque in 4 either. The color is pretty unique though. It's a silver with a slight tinge of yellow.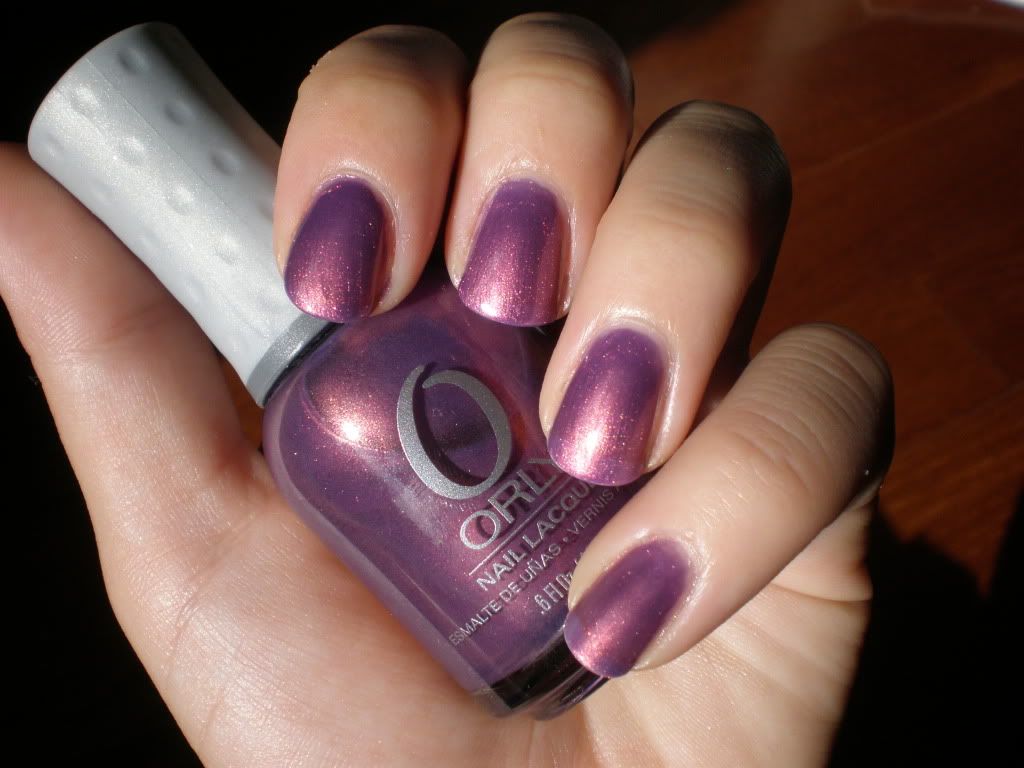 This is Orly Fantasea. This is 3 coats and I love the color. I'm never really drawn to orly polishes but this color is really pretty and I'm glad I bought it.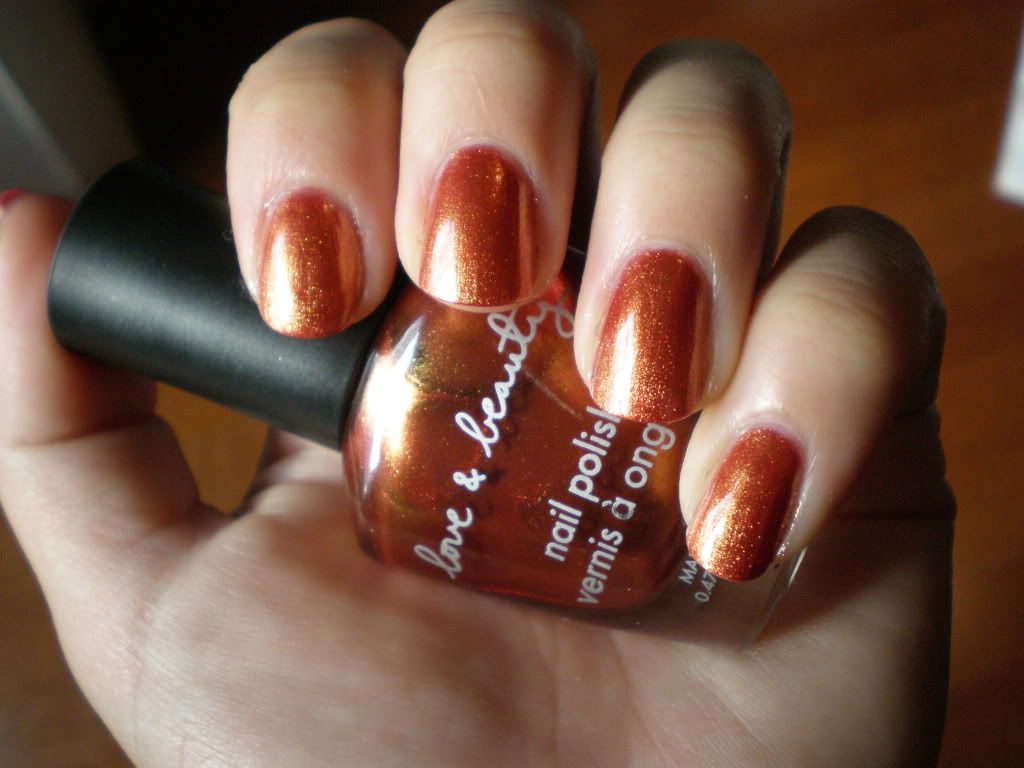 This is Forever 21's Orange. The name is dripping with creativity I KNOW ;). It's very pretty and perfect for fall. The finish reminds me of foil. This is 2 coats.
This one is my favorite of the bunch. This is Forever 21's Orchid. This is 1 coat!! It covers amazingly and has a very beautiful pink foil finish. :)
This is Red. Yes, just red. I don't own many red polishes. I used to worry that red would draw attention to badly manicured nails :(. I'm bought more red polish lately, and I've learned to let my red freak flag fly. ;D
This is 2 coats.
Another amazing name: Blue. This is 1 coat. I love how it coated so easily and creamy.
And of course my nail art today: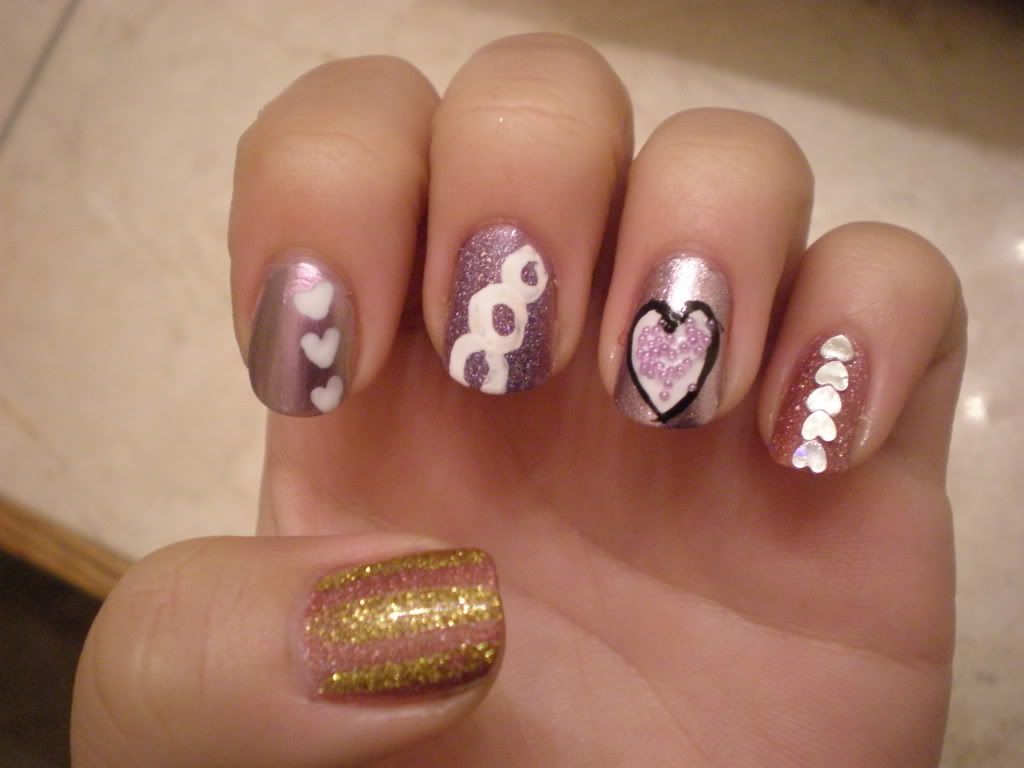 Something quick and easy before I ran out the door.
Thumb is OPI DS Opulence striped with Art Deco Gold Glitter, index finger is Chameleon Calypso with Wet N Wild White, and my middle is Milani 3D Holographic HI-RES with white paint.
My ring finger is Forever 21 Orchid with white craft paint, a black striper for the outline and pink beads.
My pinky is Milani Digital with hearts.
Someone on Makeup Alley asked this the other day and it is now my question for you:
How supportive are the people in your life of your love for nail polish?
:)