Just a quick update because I've got to do my nails before
me and my boyfriend get going.
Here's some nails I did this week: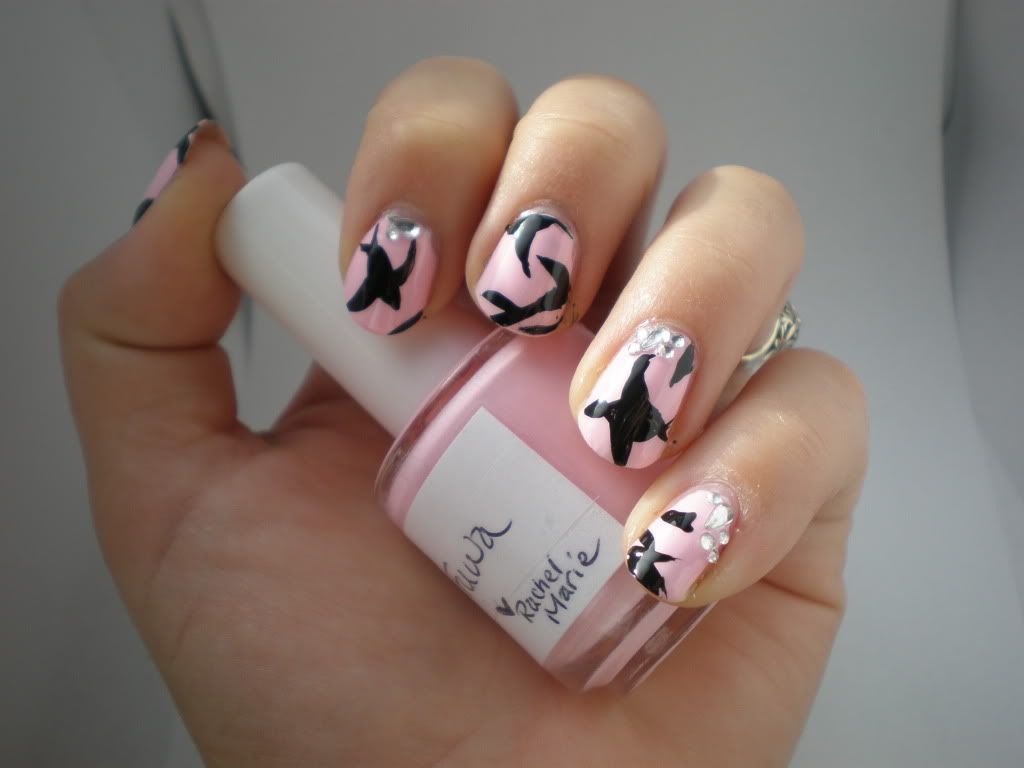 They're based on some nails I saw on tumblr that were based on Miu Miu shoes.
They're not perfect but I think they came out cute :)
I used my Fuwa Fuwa franken for the background, black acrylic paint for the birds and some rhinestones from ebay.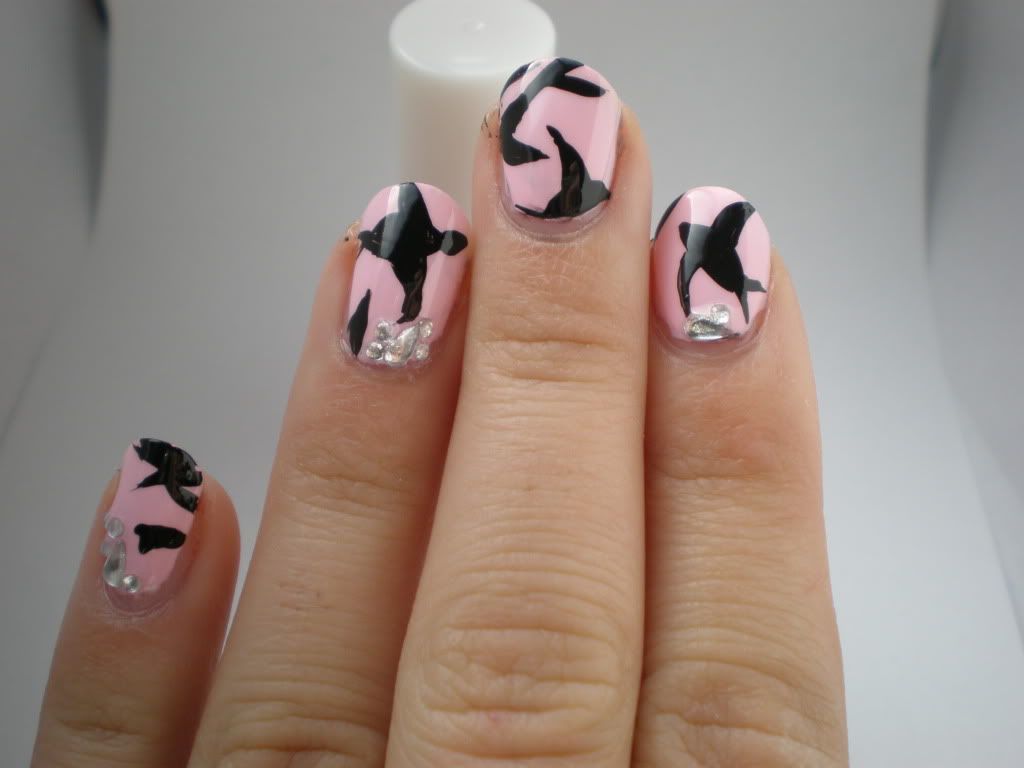 I stopped at Inglot in the Forum shops in Vegas yesterday.
I picked up my one and only inglot polish.
I also picked up some American Appareal polishes too.
:) updates soon!