I stopped by a Meijer and Walgreens that I usually don't go to and I found a few goodies:
Incoco Color Nail Enamel Strips in Passion and a glass nail file.
Top Row: Nox Twlight Debutante, Sally Hansen Golden Flash, NYC Wing It Wine Creme, Nox Twlight Citrus, and Avon Tweed (I got this one on Ebay)
Bottom Row: NYC Purple Pizzazz Frost, Big Money Frost, and Fuchsia Shock Creme.
I've also picked up some more Nail Art glitter which I tested and LOVE!
Anyway, I bought the rest of the Milani Holographic polishes and here they are:
This is 3 coats of Cyberspace. It's very icy! I really like these polishes. And I love this blue a lot.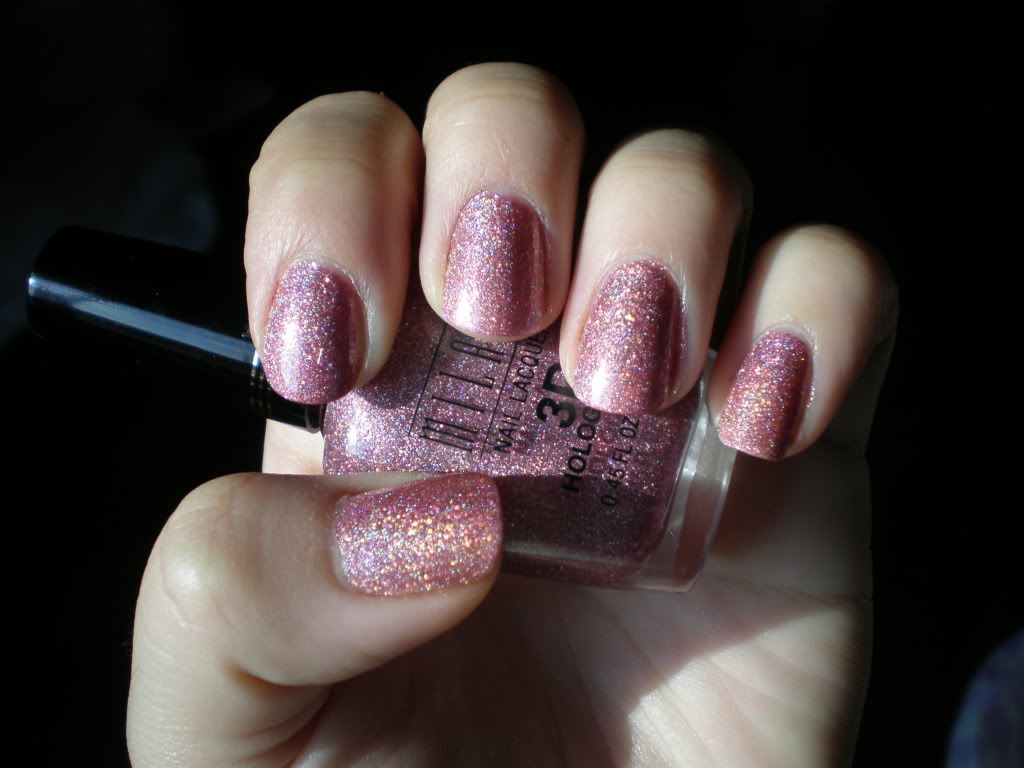 This is Digital. I love pink Holos. I like how the color is very girly but not as explosively pink.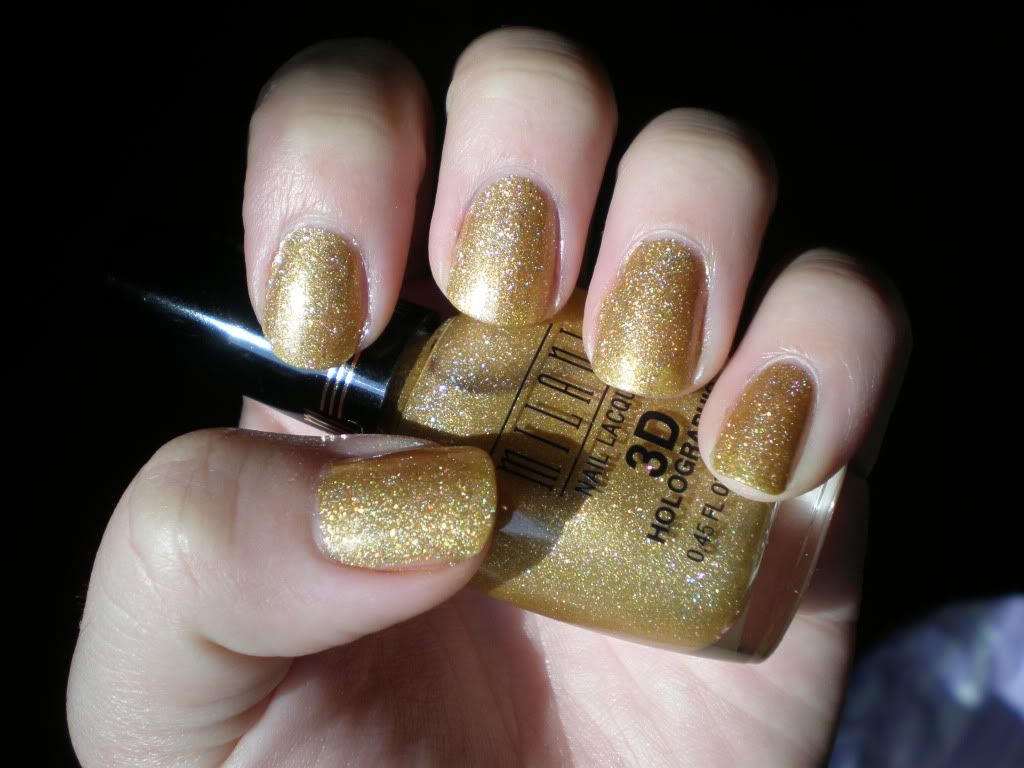 This is another instant favorite. This is 2 coats of 3D. It was more opaque than the other colors and I have yet to have a gold holo, I think the holoness in this one is a little muted.
This is HI-TEK. This one is the most holographic in my opinion. This is 3 coats. It is a lime green holo. I liked it a lot, but it is almost too much for me haha.
So I did this: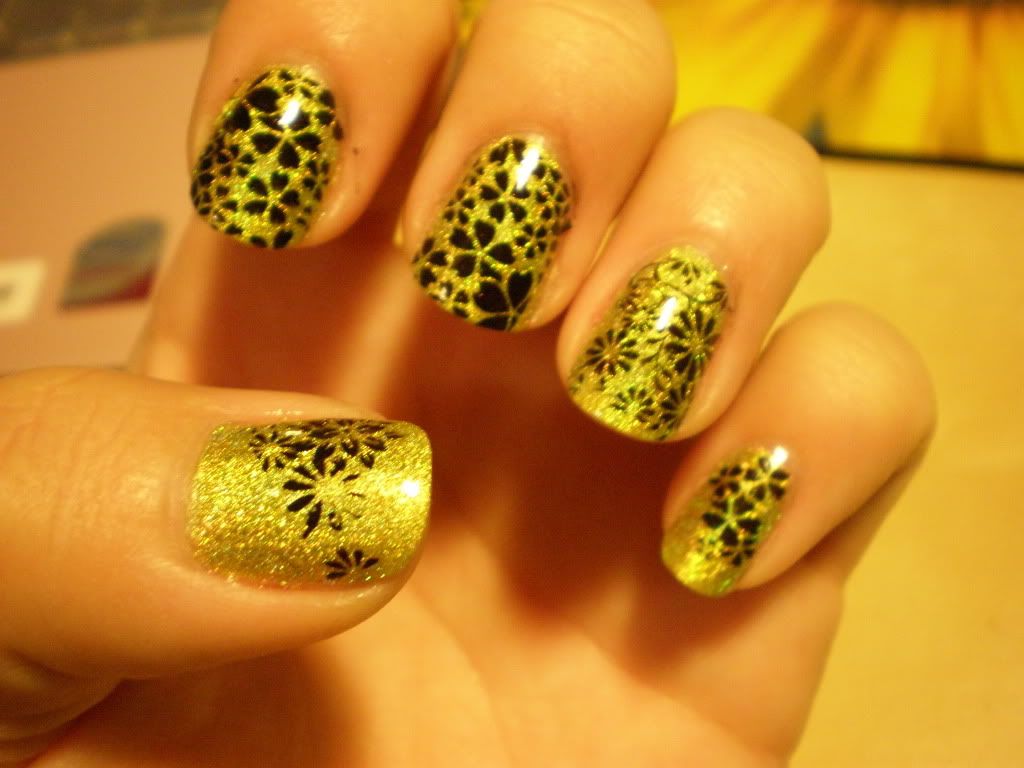 I used Bundle monster plates: BM06, BM16, and BM12 for this design with Wet N Wild Black Creme.
:) What do you guys think?