It is way too late for me to be up right now! But I couldn't sleep and I'm getting up at 3:30 am to get on those black Friday deals!
:) Some people hate it- but Black Friday is always fun for me. Yeah, it's kinda crazy and the lines are insane, but almost every Christmas I am done shopping on Black Friday. So that one day of annoyance is worth really enjoying your December without having to go to the mall again haha.
Anyway, I thought I'd show you the Toma mood changing polishes I
bought
a a bit ago. I have no idea where anyone can buy them (Sorry!) but I know that I found them in the back of a nail supply store.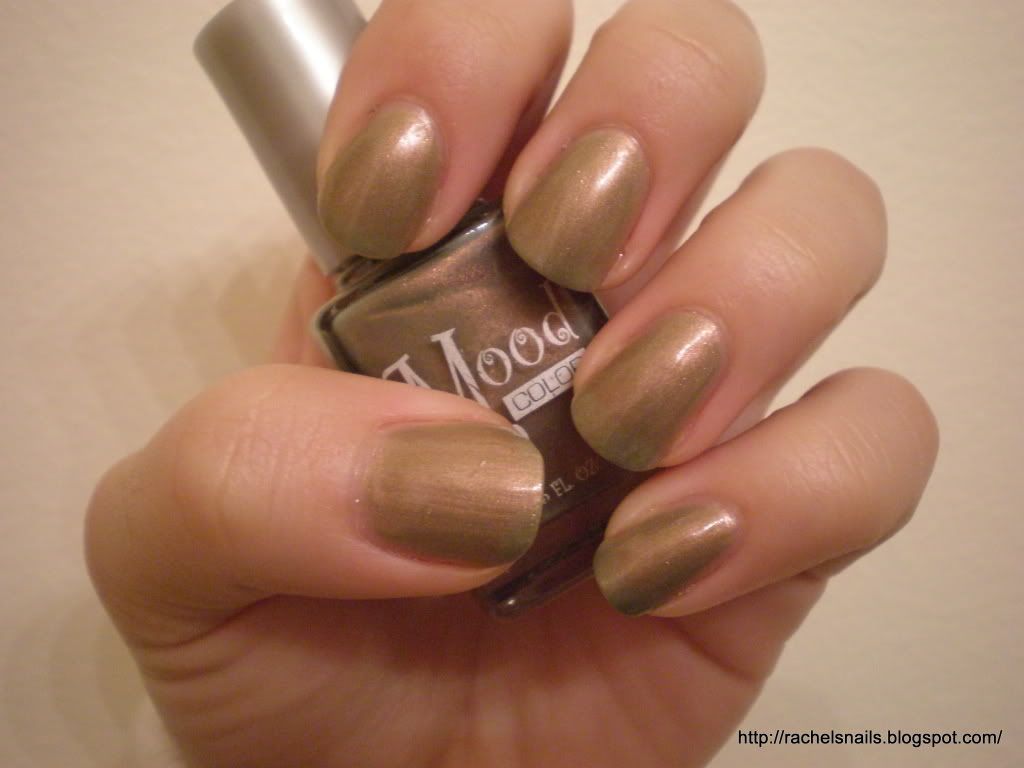 This is Copper Green to Cinnamon. This is a very odd color. It's a bit duochromey. In the bottle it changes from a blue green to brown, but it doesn't translate too much onto the nail. This is 4 coats.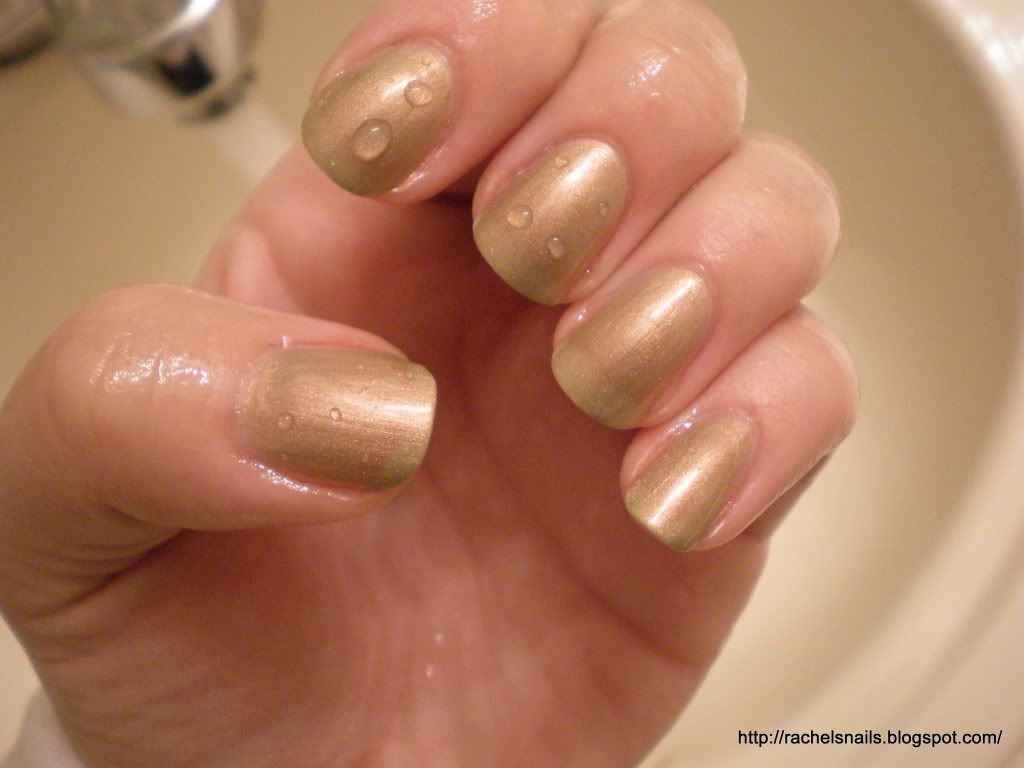 After hot water, it turned a light brown color. I like this color because most mood polishes change from one obnoxiously bright color to another bright color. This feels like the grown up cousin to other mood polishes haha.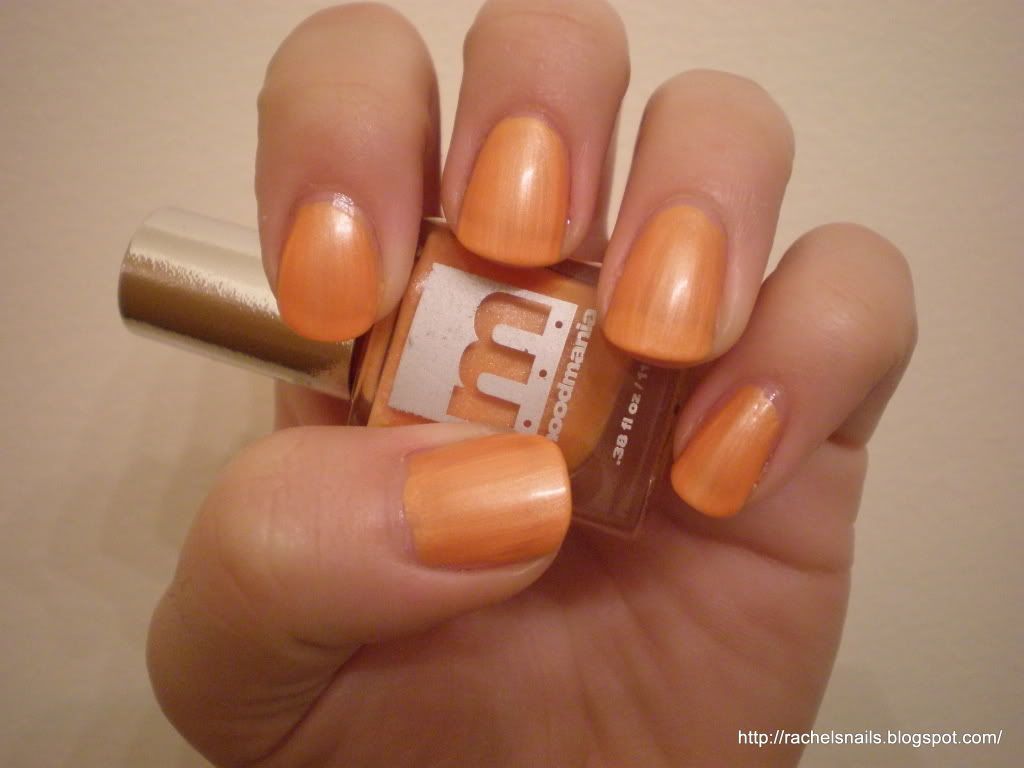 This is Moodmania Manic Attack. I definitely chose this color because of the name :). It's bright orange in the bottle but on the nail it was a toned down peachy orange. This was the thickest of my polishes. This is 2 coats.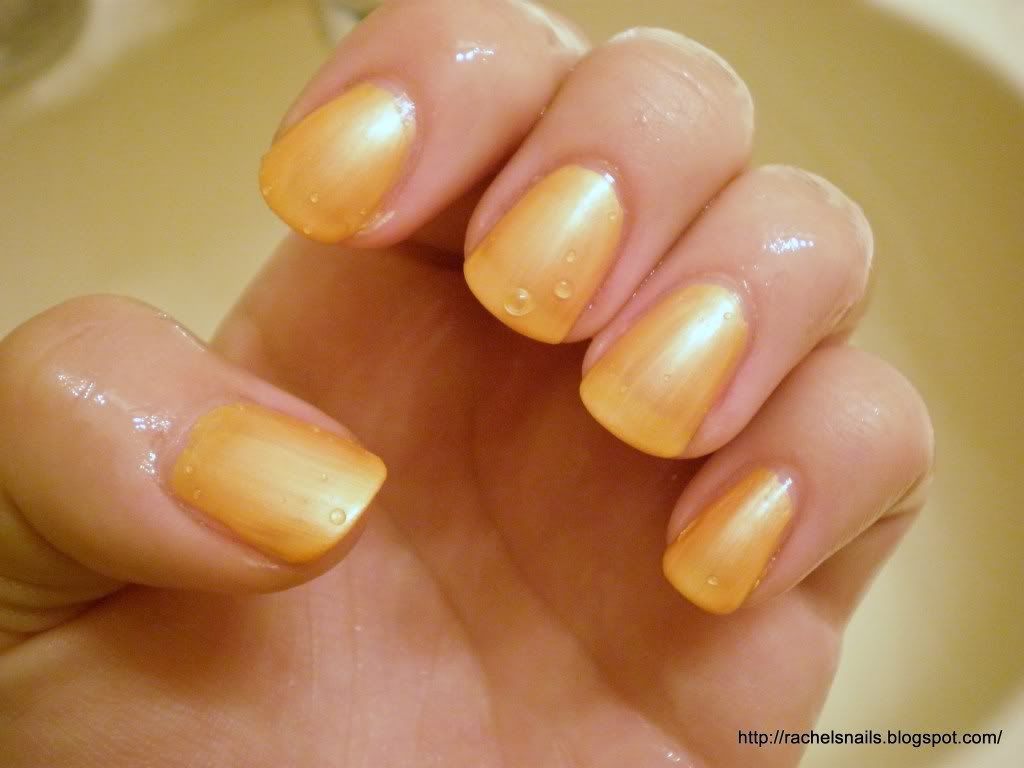 After hot water the polish turns a little orange color. Almost yellow. ICK!! I did not like this polish at all.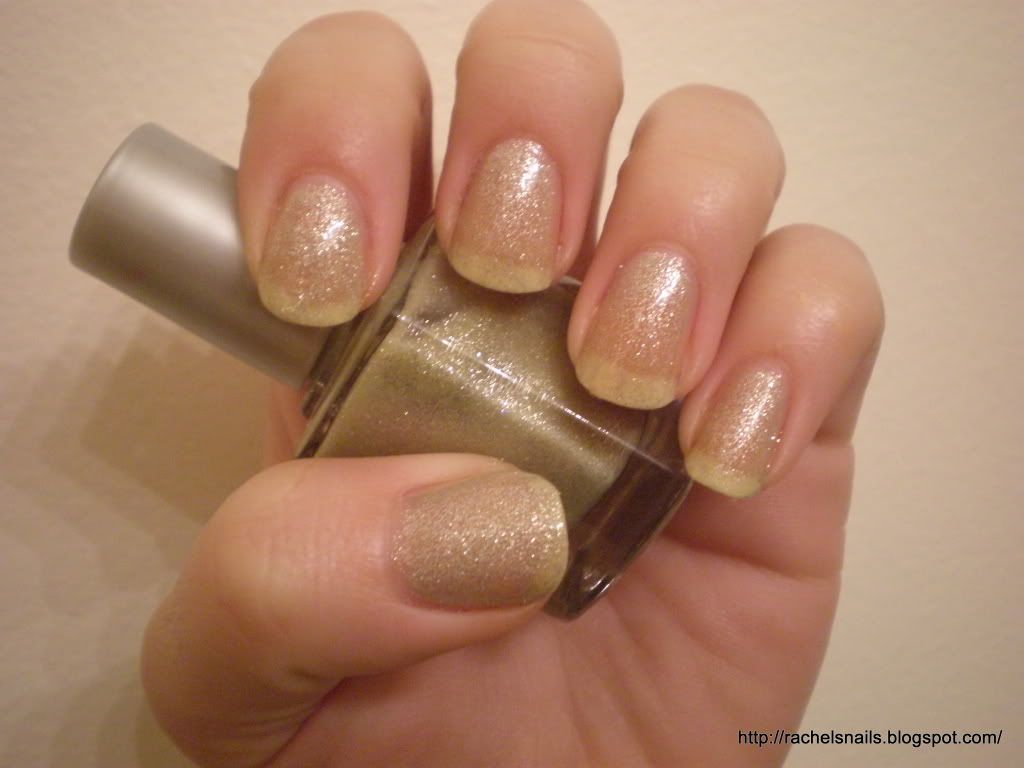 This is Avocado Glitter to Silver Glitter. This is 4 coats. You can see this is very sheer. It has a very cool green base with silver glitter.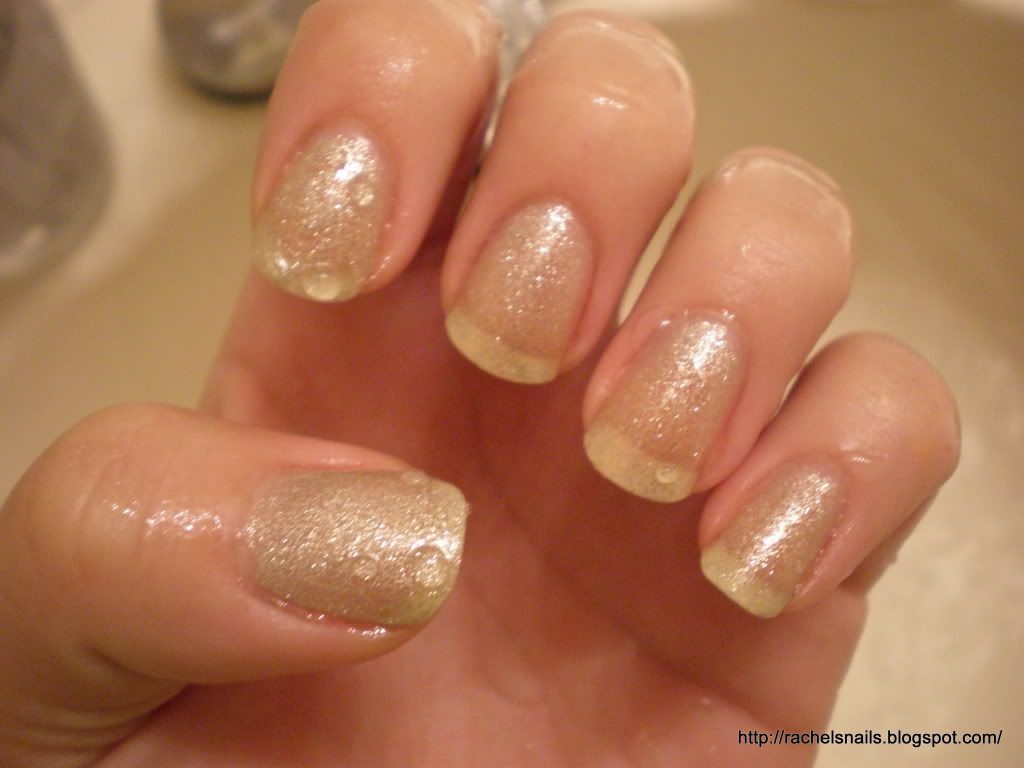 After hot water the green turned silver. This is much too sheer on it's own, but I feel like this polish would really cool with a base color.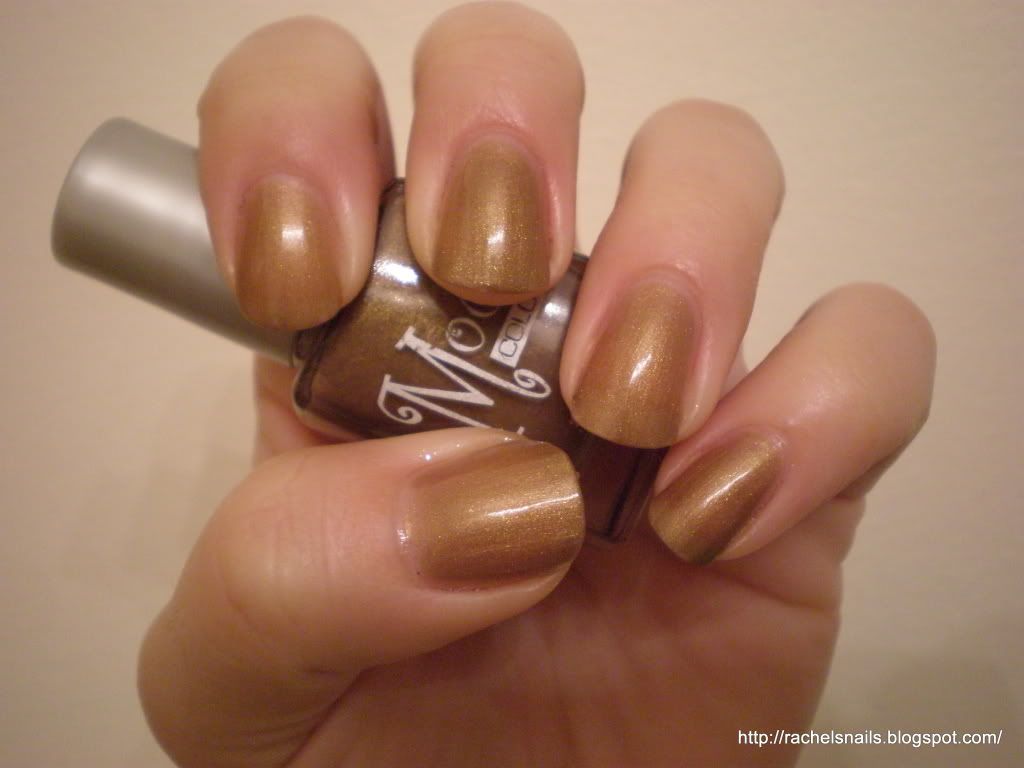 This is Illusion Brown to Sheer Gold. This is 4 coats. It is a very pretty dirty copper shimmer. I just don't think it went with my skin tone well.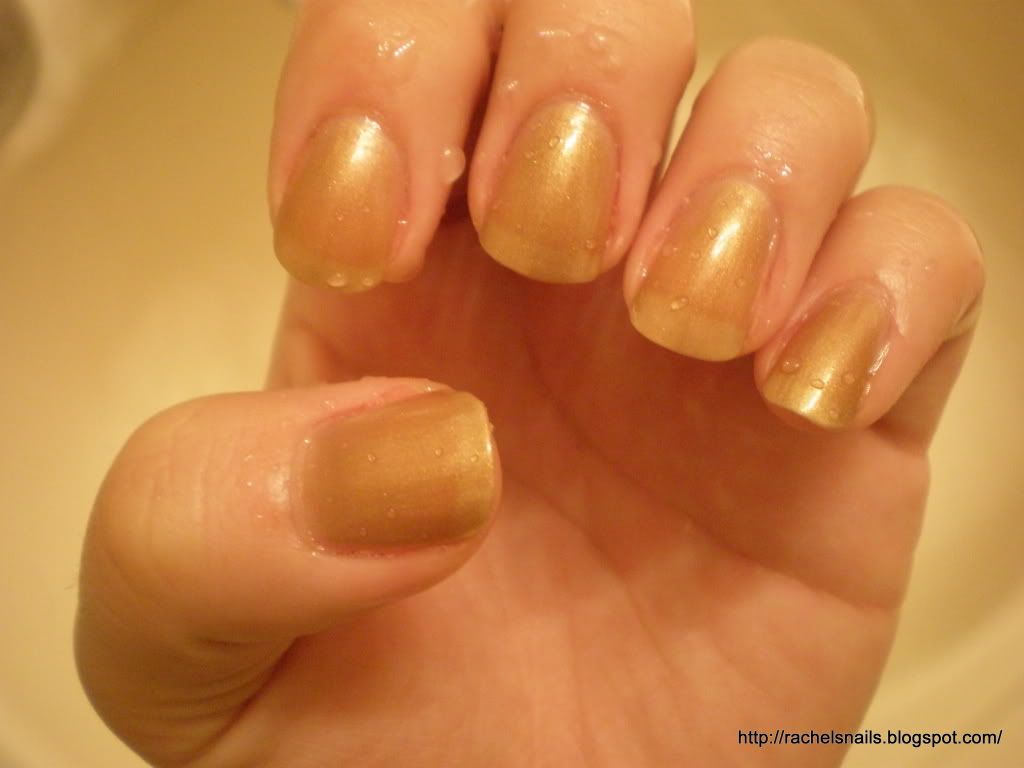 After hot water it turned GOLD. This one was the best one to watch change :).
This is Midnight Black to Diamond Sparkles. This is 4 coats and it is my favorite of these polishes. I really have been wanting a mood changing polish that was black. This isn't black but it is a charcoal grey with silver glitter! :) Close enough?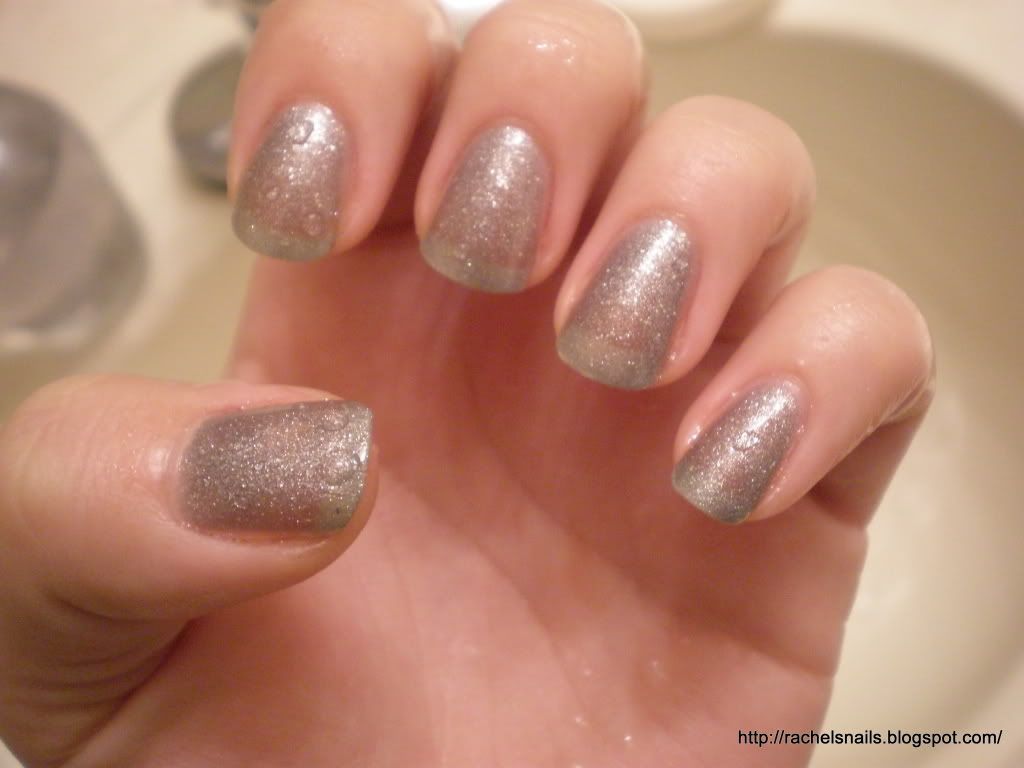 After hot water it turned silver. Which is really much prettier in real life. :)
All in all, these polishes are really cool polishes that I'm glad I found. They feel like more mature Claire's mood polishes. However, there just was anything exciting or drastic about the changes. The colors themselves were all very interesting- but they didn't change much at all.
Also from the same haul: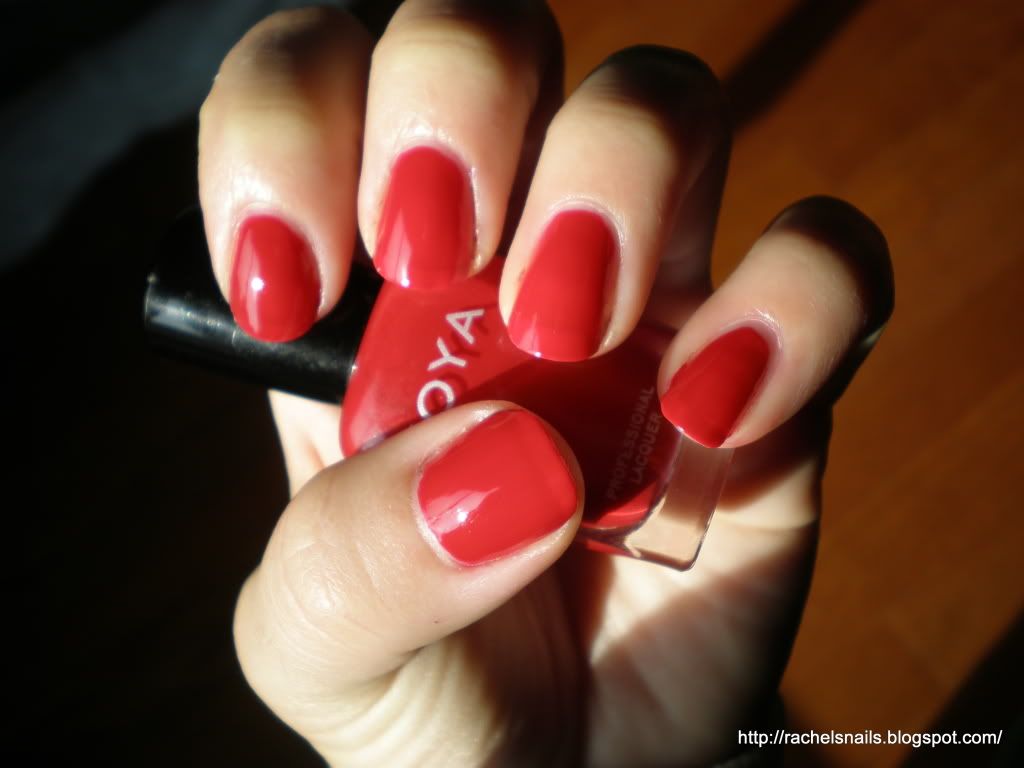 Zoya Kristi. This is 3 coats. :)
And for good measure:
Do you recognize this Pure Ice polish?