These are some nails I did a bit ago. I'm not super fond of them but I'll still share them with you.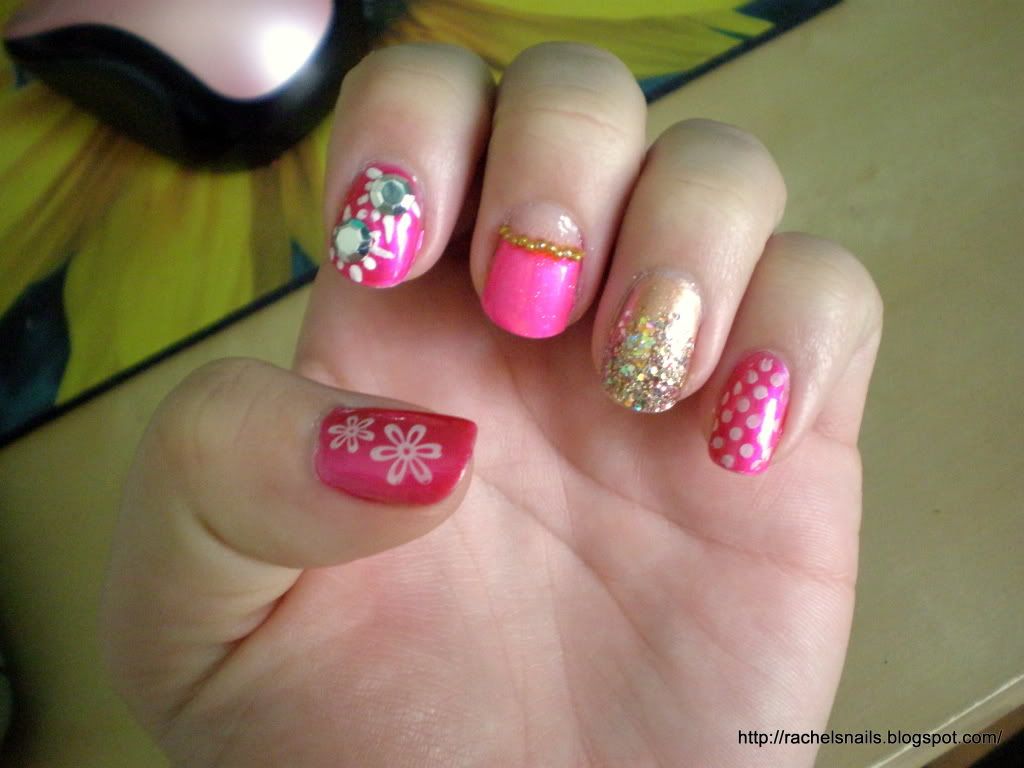 I used my hot pink Snowman polish for the pink. For the gold I used Revlon Gold Get Em and dipped in Nail Art Glitter Lady Luck.
On my thumb I used Konad plate m60 for the flowers. On my index I used some studs from eBay with Ulta Snow White polish. On my middle I used balls from eBay. And on my pinky I used BM19 and Ulta Snow White for the polka dots.
And Here is a swatch of OPI DS Magic.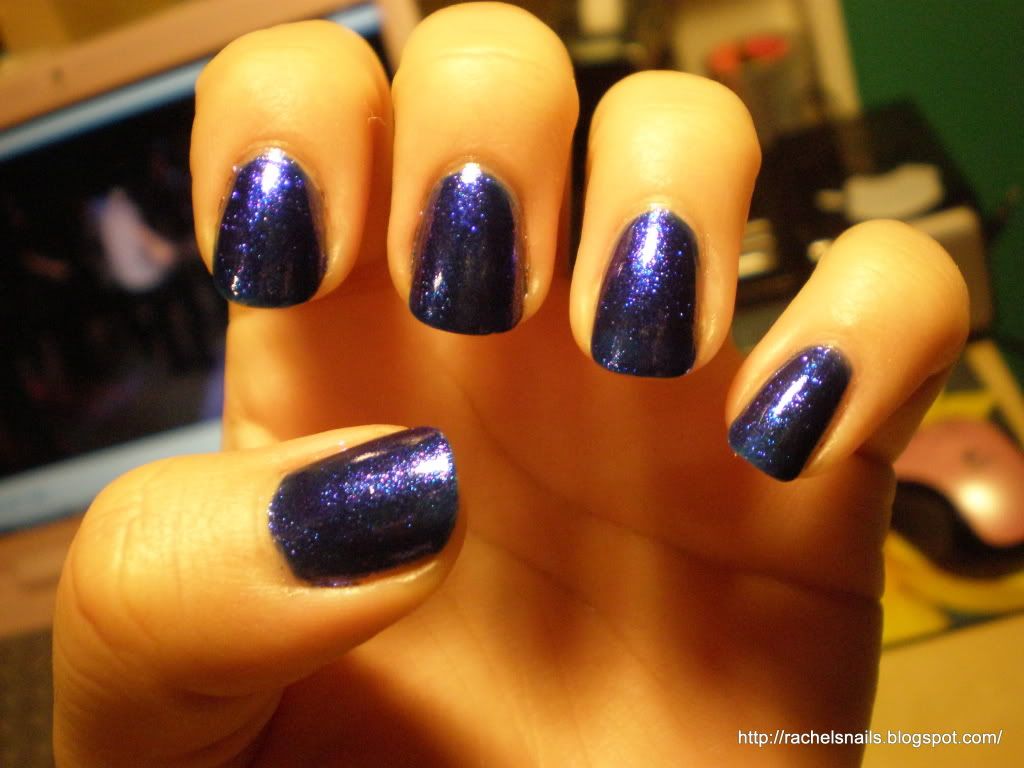 This is 3 coats. When I first tried this polish I hated it. I just thought it was this gross blue color and I took it off right away. Now, I quite like it.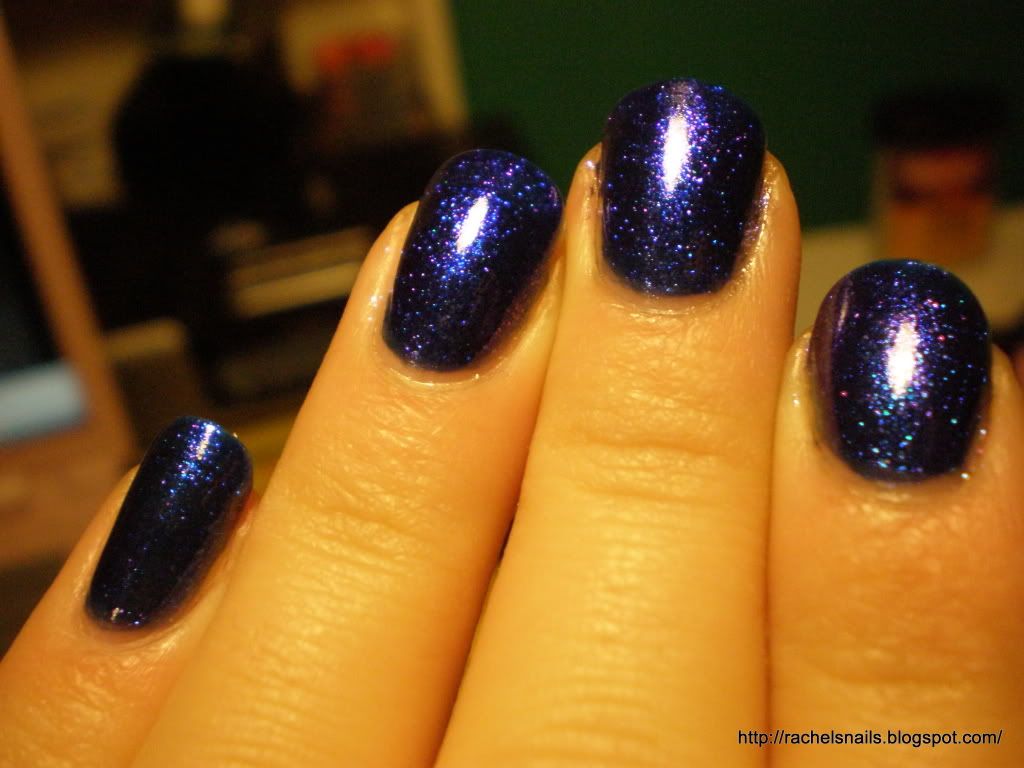 It reflects light like crazy and makes my nails look like space. Isn't it pretty? The only thing I don't like about it here, is how gritty it looks.
You can see that after a day of wear the grittiness faded. This is also with two top coats and Konad White polish with plate m43.
And because my polish collection is growing so largely I've decided that I need to swatch all of the polishes I own. :) So expect to see a lot more!