:) The Hot tub is too hot!
(You guys ever watch Tim & Eric's Awesome show?)
Anyway, Here are some nails I did a few days ago: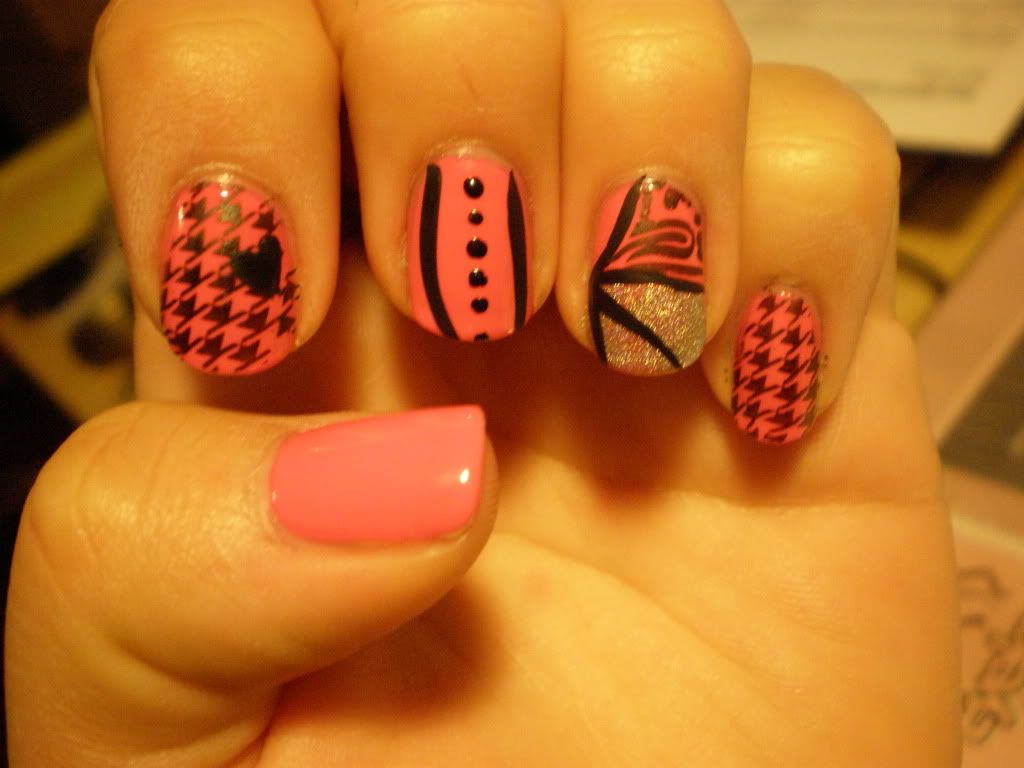 I used Essence High Waist Pink for the background color.
And Essence I love my Jeans with bundle monster plate BM19.
I used NOX Twlight Disco Darling for the silver sparkly part.
I really don't know what I was thinking with this design haha. The color is a bit off, High Waisted Pink is more neon in real life.
:)