Last night I did pirate nails, getting inspirations from Japanese nail art (so they're crazy overloaded).
Kind of intense, right? But go big or go home!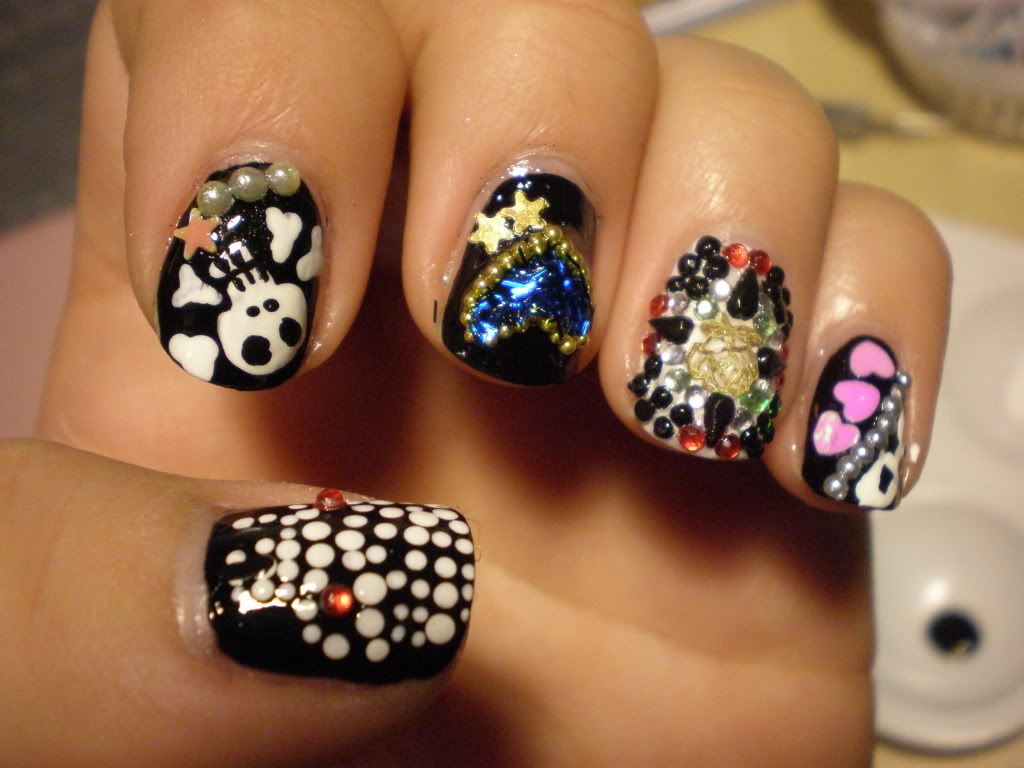 I used Wet N Wild Shine Black Creme for the background. It is very pigmented and creamy; so it is very opaque.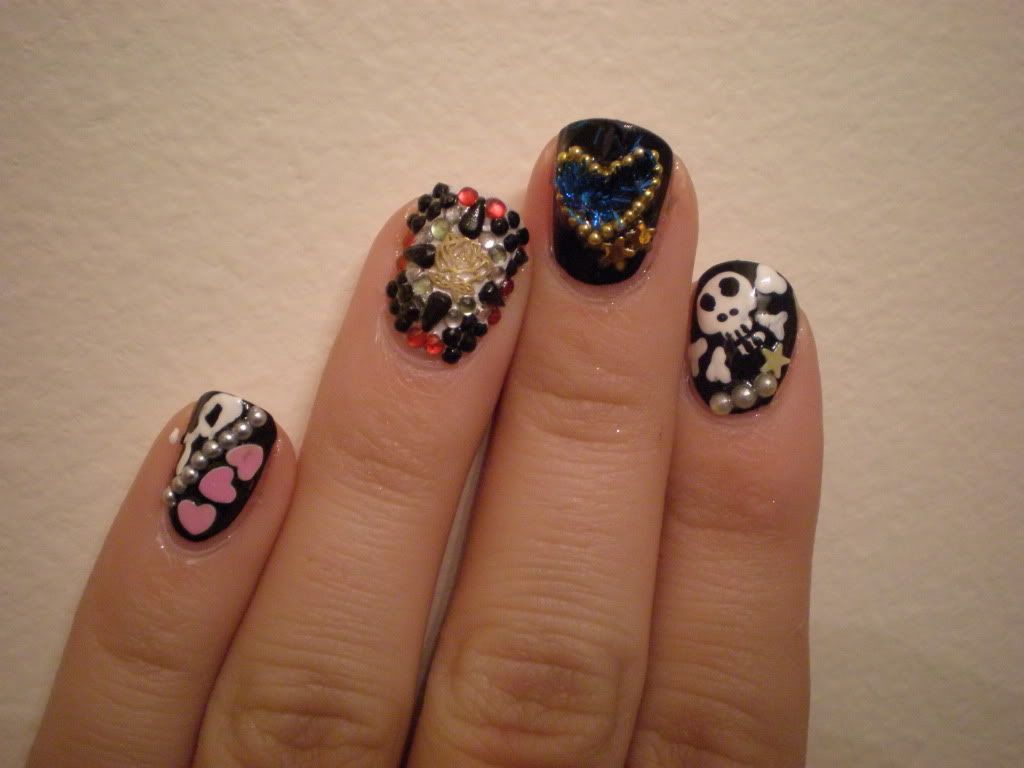 The hardest thing was trying to fill the heart with stringy glitter. Any tips on glitter in nail art? :)
The skull didn't turn out the way I wanted. :(
All in all, I thought this mani was really fun.
What do you guys think?