I've talked about Sally Hansen Nail Prism Diamond, but I haven't shown you guys it yet!
I purchased this in
Las Vegas
. I have 3 extra. I'm thinking about giving them away.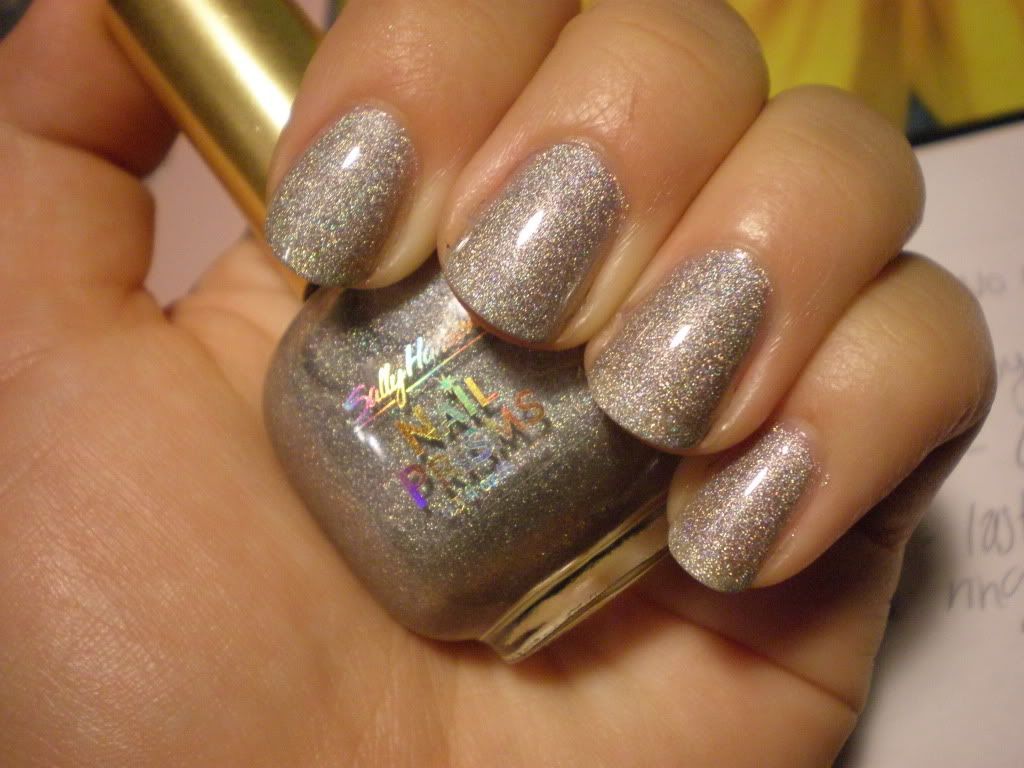 This is 3 coats. I love this color. I think it might be my favorite silver holographic. I think it has better coverage than most silver holos.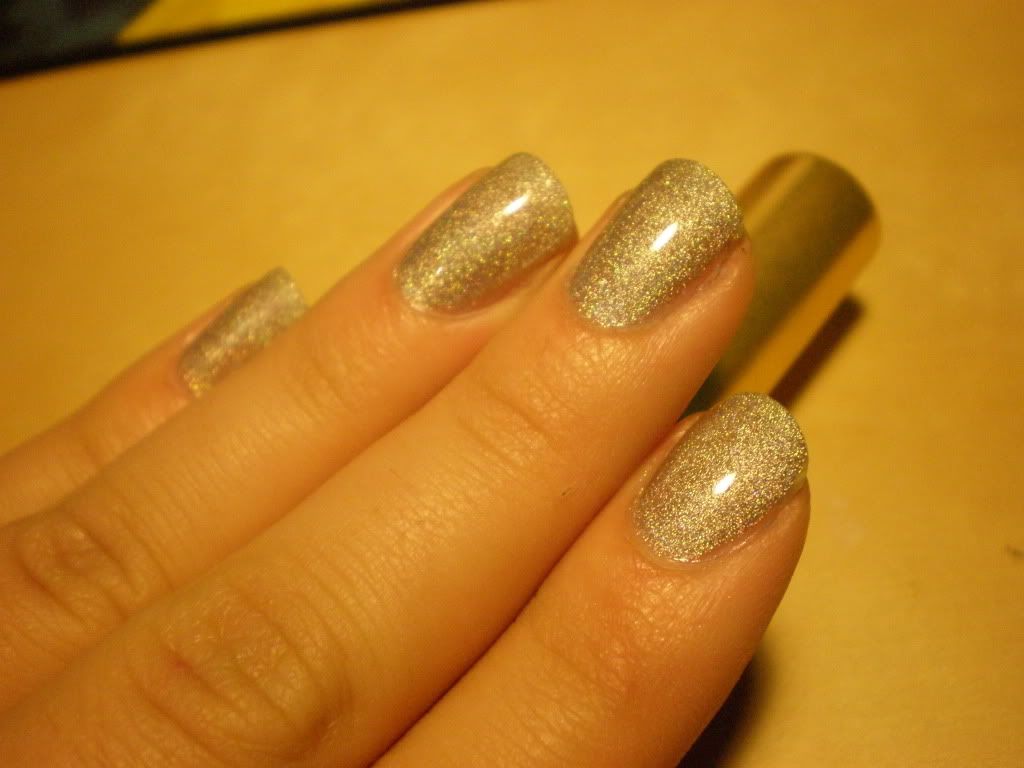 Pretty, yes? :)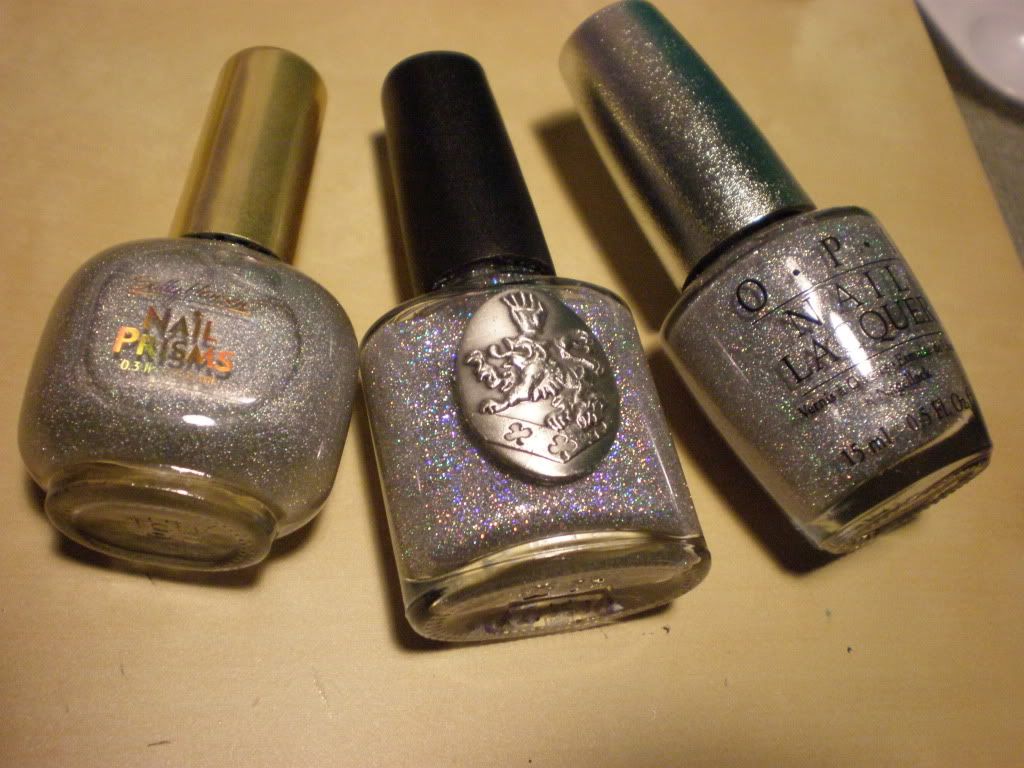 I wanted to compare. I compared it to NOX Twlight Disco Darling and OPI DS Coronation.
I didn't compare it to Milani HD simply because I didn't own it when I compared these!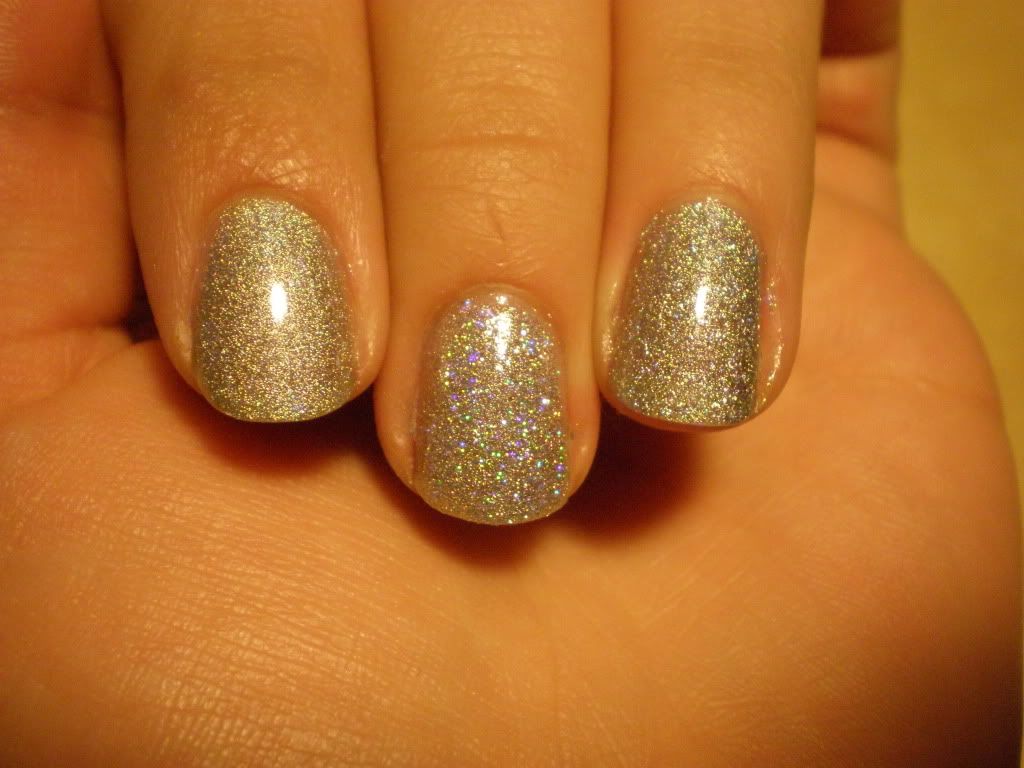 Diamond, Disco Darling, and DS Coronation.
In my opinion, it has better coverage than DS Coronation but less sparkle holo than Disco Darling.
I also did a quick comparison between some lilacs:
Essence No More Drama, Essie Babycakes, E.L.F. Lilac, and Ulta Last Fling before the Ring. (I love that name!)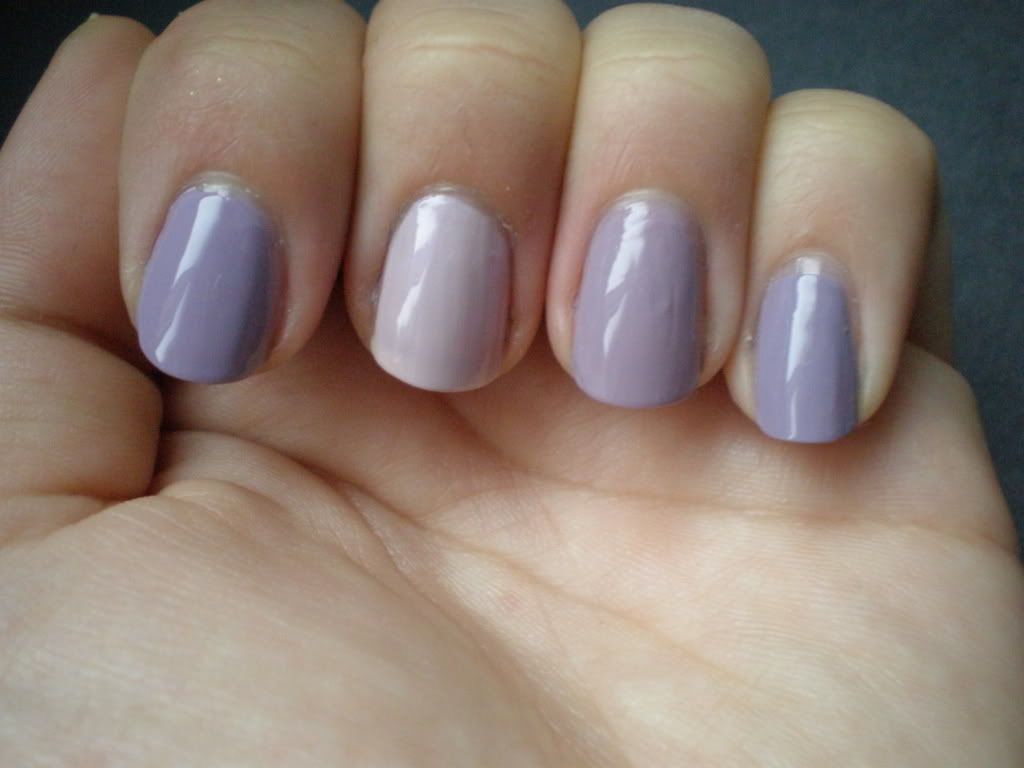 No More Drama, Babycakes, Lilac, and Last Fling Before the Ring. 3 coats of each. Except Lilac which had 4 or 5.
Last Fling Before the Ring and Lilac are really close in color. No more drama is the darkest. And Babycakes is the odd man out with a pinkish shimmer.