As I'm posting, I am blow drying my hair and rushing to get ready.
I have a long day ahead of me with the holiday being tomorrow.
I have to bake pumpkin pies today as well!
Anyway, Here are the swatches of the snowmen polishes!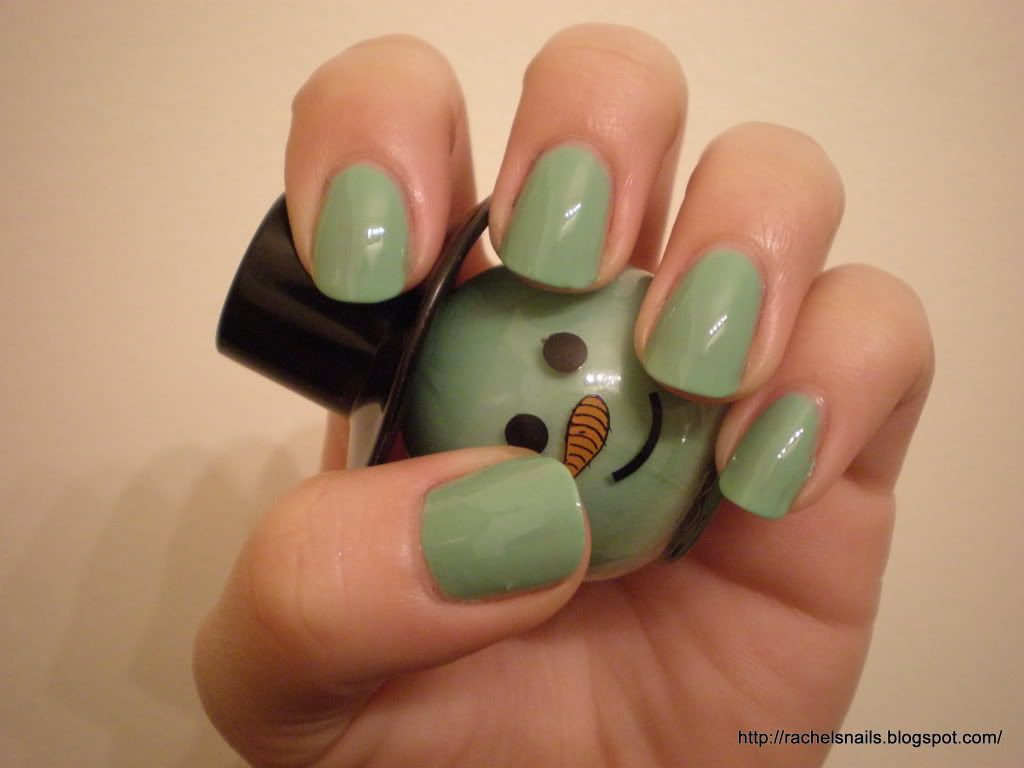 None of the snowmen have names but I called this one "Mint". This one had a really poor formula and was rather streaky. This is 5 coats. I still really enjoyed this color. It's like a light, dirty green. :) I put one coat of Poshe top coat on here, and it really made the difference with these polishes.
This is "Purple" the snowman. I had a much better time with this one. This is 3 coats. "Purple" has a much better formula than "Mint". This one dries semi matte.
This is "Hot Pink". This one has a really nice formula and was opaque in 3 coats, but I used 4 for good measure. This one is brilliantly hot pink, a little bit darker than my camera cares to capture. It also has bits of holo glitter in it, which made it an instant favorite for me. This one dried semi matte too.
The biggest issue was trying to paint while holding a little hat. I caught myself laughing a few times trying to figure out how to hold it. You feel silly and it's not that hard, so it's all in good fun.