Hello Everyone!
I'm finally home and ready to blog again. :) I just got in at 5 this morning. I took the red eye and slept the whole way. I'm used to doing this after so many flights to Vegas haha :).
I picked up so many polishes in Vegas!! :) I was bugging my boyfriend to drive me everywhere!
This is what It looked like when I had to pack it: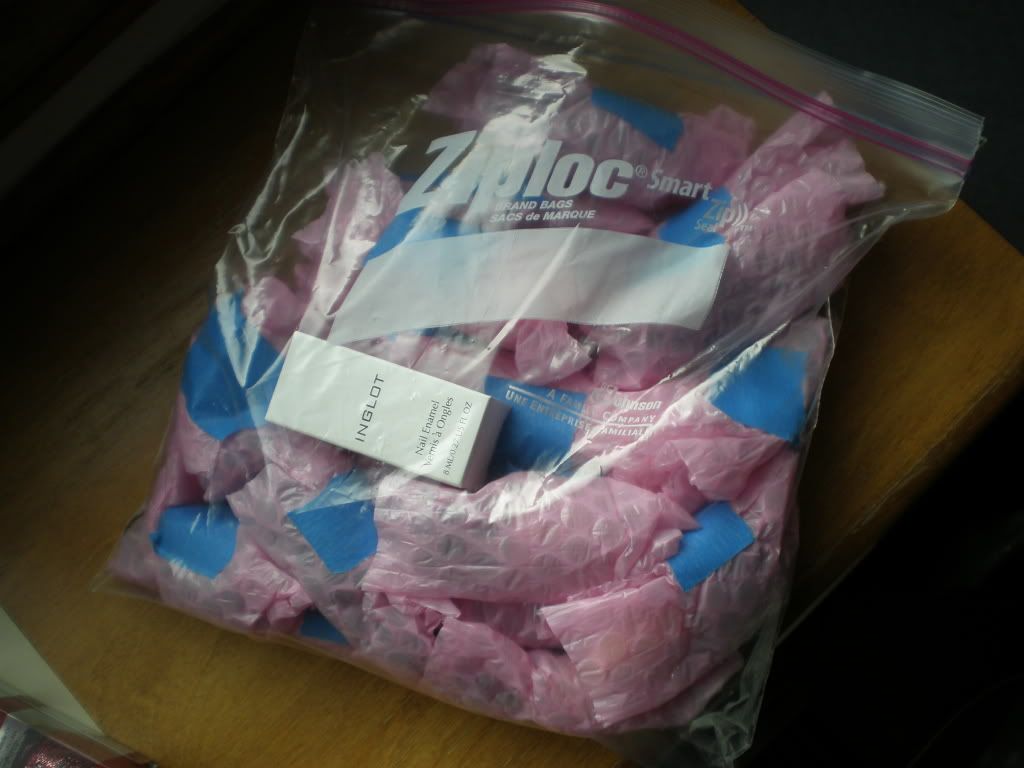 It added a few extra pounds :P.
Here's what I picked up:
American Apparel L'Esprit, Summer Peach, and OFFICE. And Office is in all caps for some reason?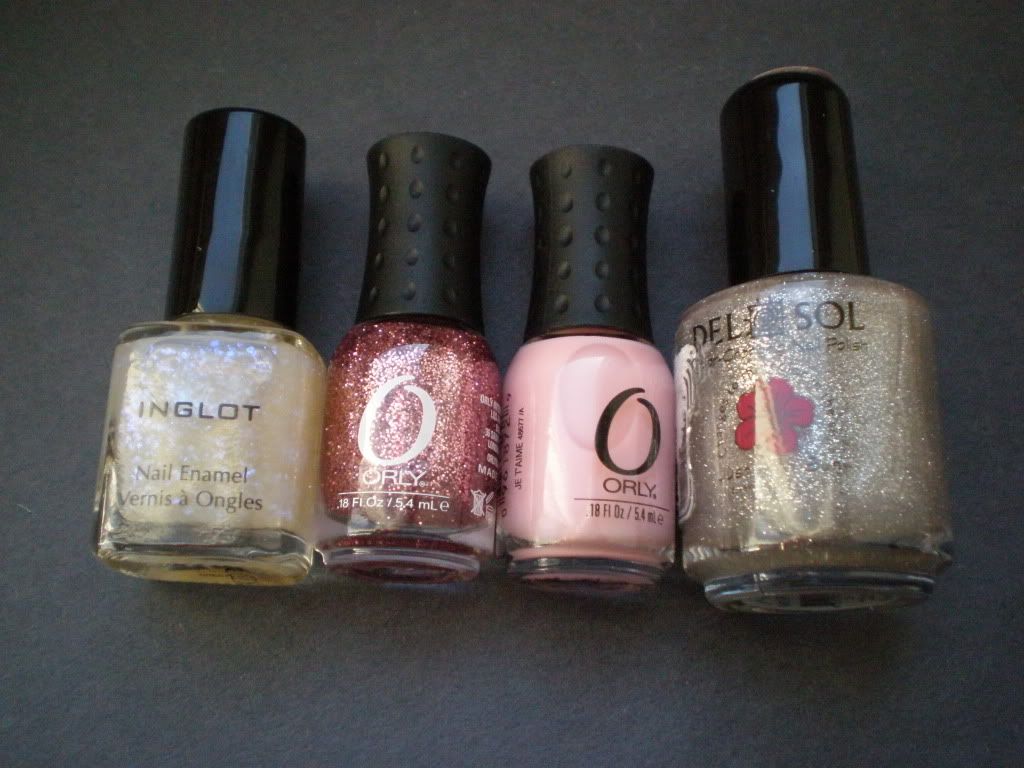 This is Inglot 204, Orly mini VIP, Orly mini Je T'Aime, and Del Sol Ruby Slippers.
Funny story about this Del Sol polish. Me and my boy were going to go to the place on the strip that sells these. But after leaving Fremont street one night, we stopped at a really sketchy Walgreens (I was just wondering if they would have Hidden Treasure :D ) and I came across a couple Del Sol polishes!
None of them were really speaking to me, and I was in a rush to get out of the area, so I only picked up the one I had my eye on!
Also, these are my first Orlys! I own a few but theyre just hand me down from my granny. :) These are the first ones I've actually purchased.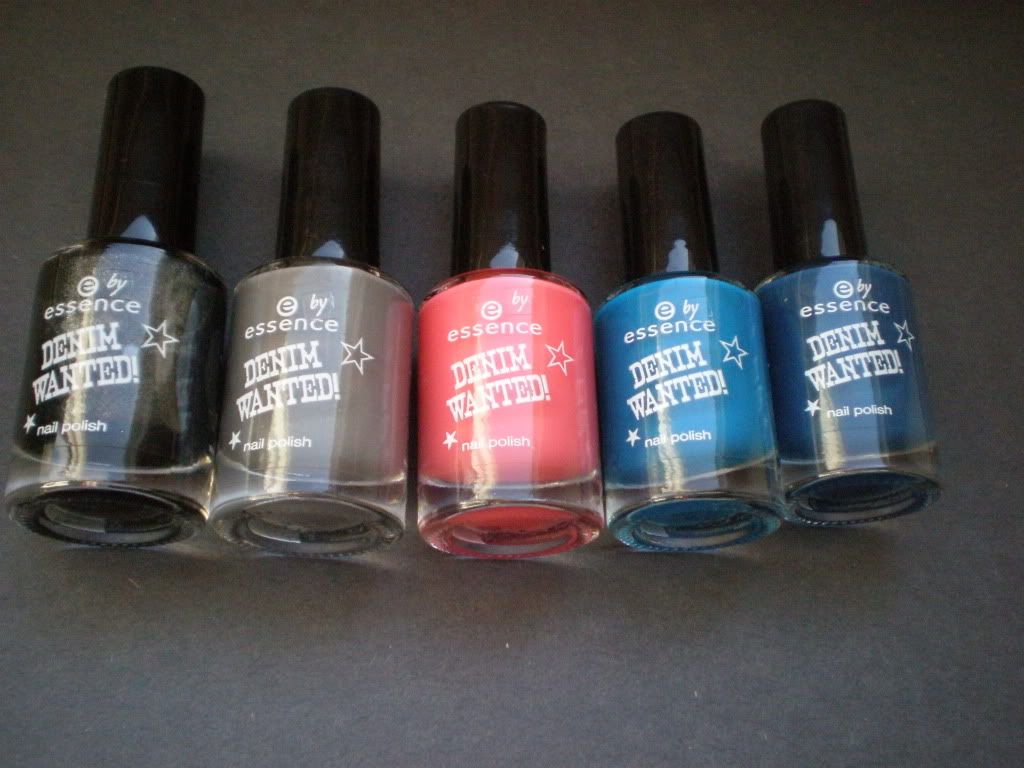 I also picked up the Denim Wanted Collection from an Ulta in Vegas. The two Ultas by me didn't have it last time I checked.
Essence I Love My Jeans, Fivepocket Grey, High Waisted Pink, Forever Mine, and My Boyfriend's Jeans.
Sally Hansen Xtreme Wear Celeb City, Sally Hansen Nail Prism Blush Diamond, Sally Hansen Nail Prism Diamond, and OPI DS Magic.
Dollar stores have some good finds sometimes! :)
I stopped at a dollar store (Or maybe a few!) looking for some cheap SH polishes. I found:
Another two Diamonds, Fire Opal Nail Glaze in Wildfire Opal, and Stare Opal Nail Glaze in Rose Gold Opal.
I also got the nail prisms from the last picture at the dollar store. :)
I can't find too much about these polishes online. I'm curious...
China Glaze Naughty and Nice, Peppermint Cuticle Oil, and Mrs. Claus.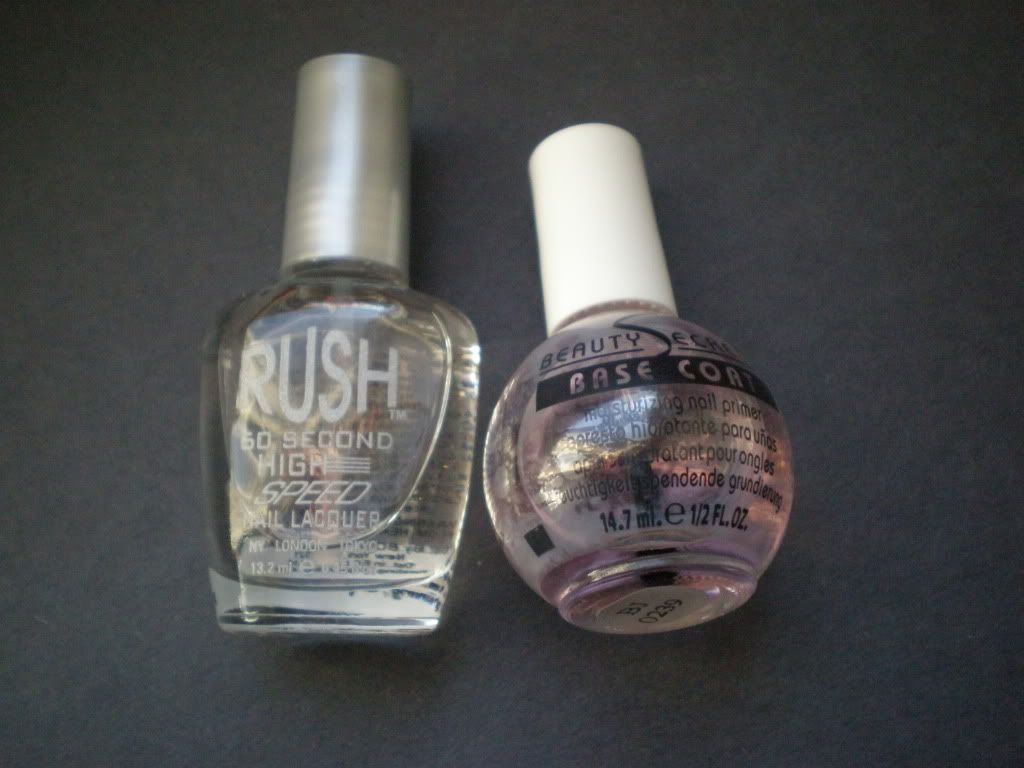 I also picked up a cheap topcoat and basecoat from sally's.
This is RUSH 60 Second High Speed Nail Lacquer and Beauty Secrets Base Coat.
While I was away, some packages I ordered from Ebay came too.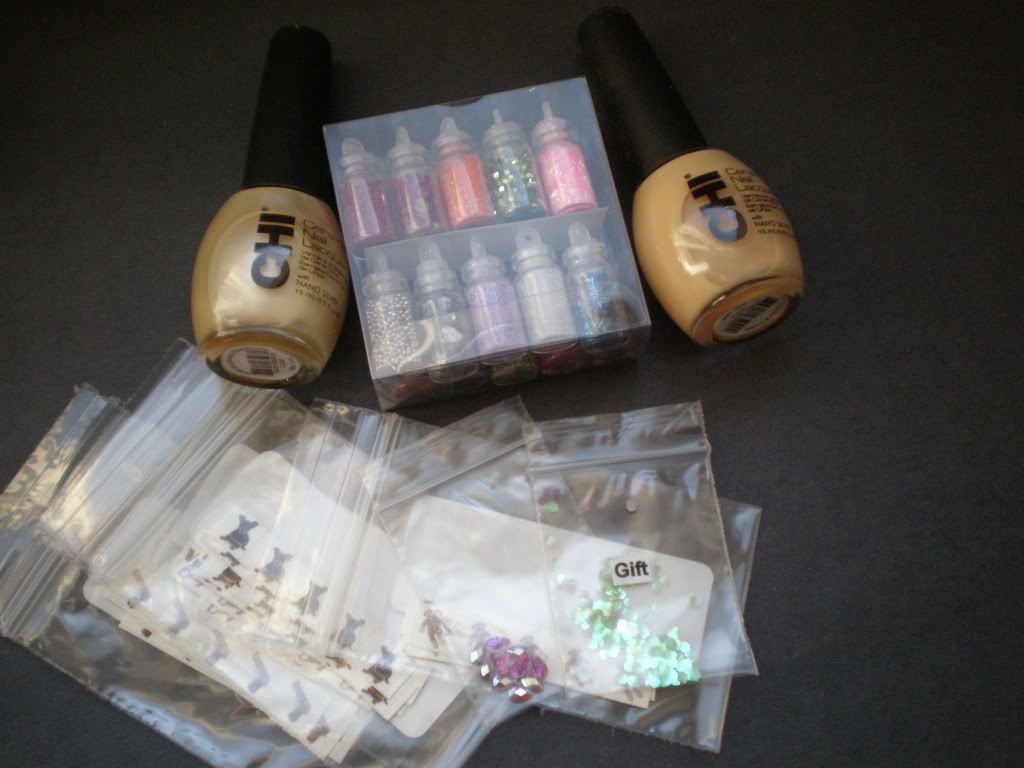 This is CHI Shell of A Good Time, assorted nail art beads and glitter, and P-CHI's & Cream.
I also got some water decals of sock monkeys, puppies, ones that say Vegas Baby with dice, and guns :).
I also got some little jewels for nail art which came with some free holograms.
Quite a lot -_-;;;
The only polish I photographed so far is Del Sol Ruby Slippers: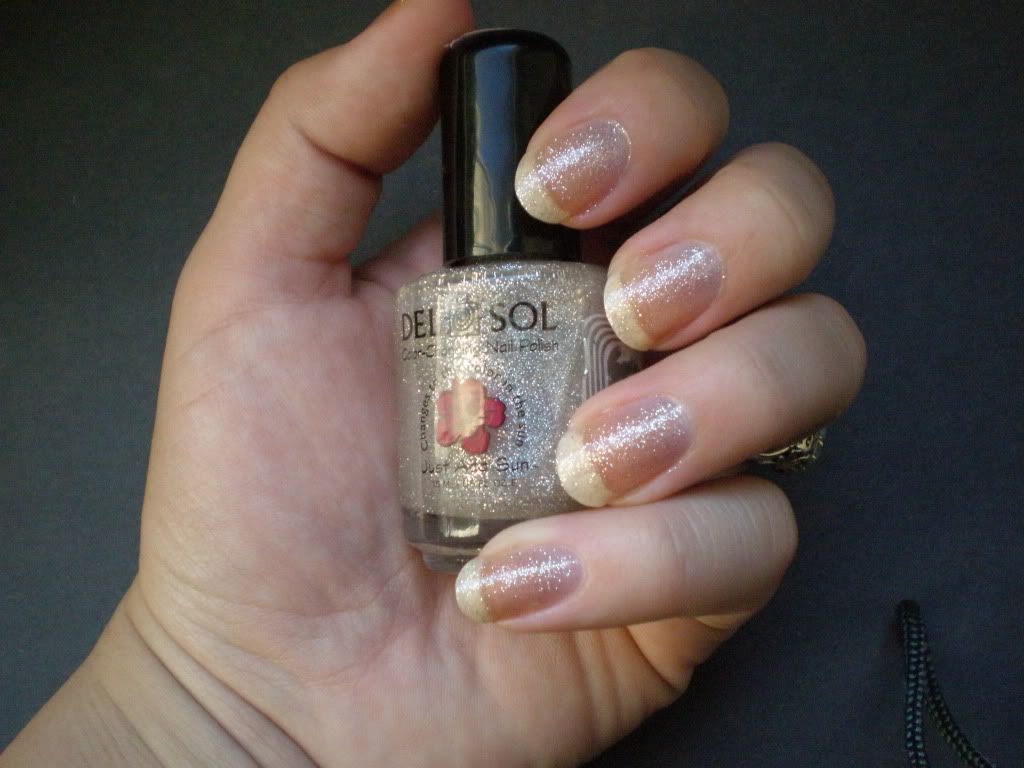 This is 3 coats in indoor lighting.
YIKES! My nails are in bad shape after Vegas!!
Sorry my camera cord got in this picture. I was tired when taking these haha.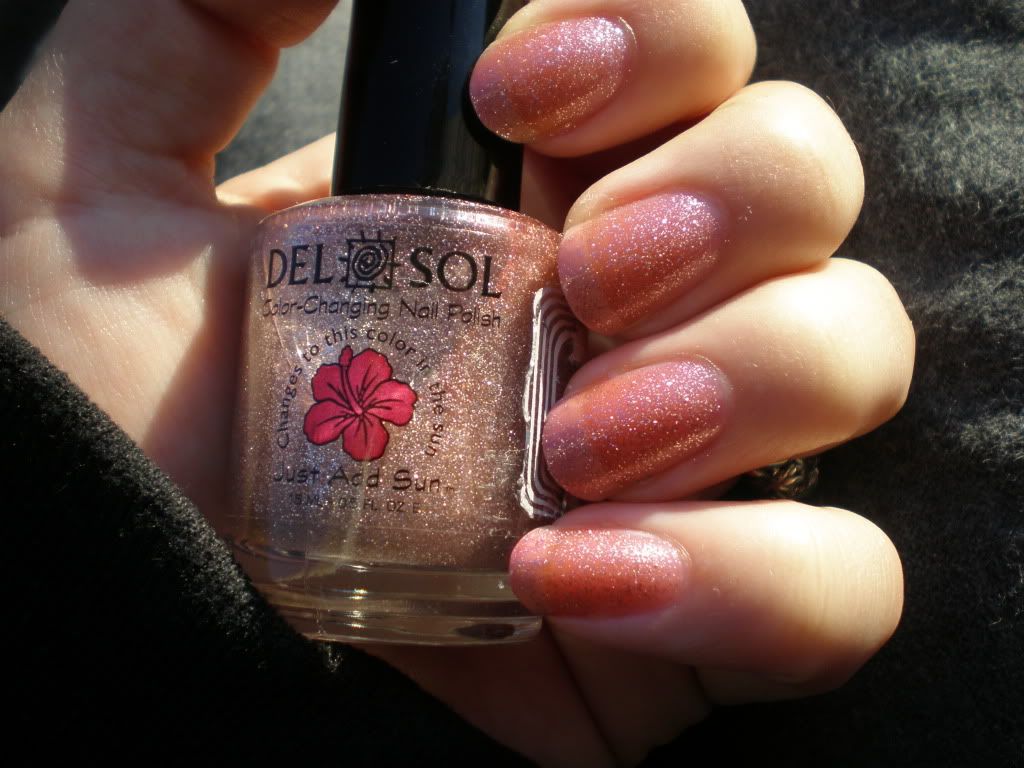 This is it outside. Disappointing! It doesn't look near as red as other swatches I've seen :/.
But the sun was going down and maybe I need more coats?
So That's all!