I've bought a few Wet N Wild polishes lately that I planned to use for frankening.
:) I decided to try them out on their own anyway.
. They run on the really, really cheap side of the nail polish word. The polishes in Wild Shine collection are 99 cents each! I really love the formula of Wet N Wild polishes. For being inexpensive, they have great coverage and dry pretty fast.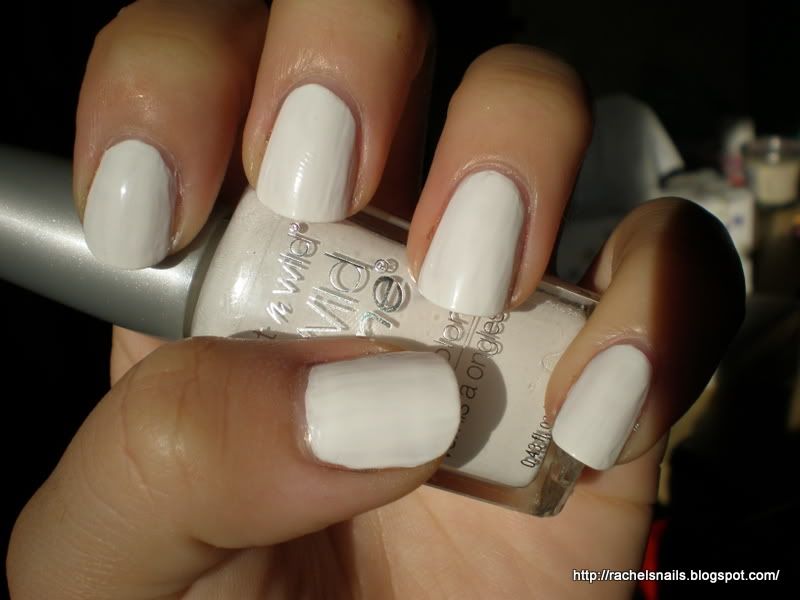 This is 3 coats of French White Creme. It has the same problems that white polishes have. It's thicker and applies streaky. I smudged my middle finger here too but the drying time was still good in my opinion. I think it is a very good white for a very cheap price. I still prefer my Ulta Snow White just because I think it has a bit better of a formula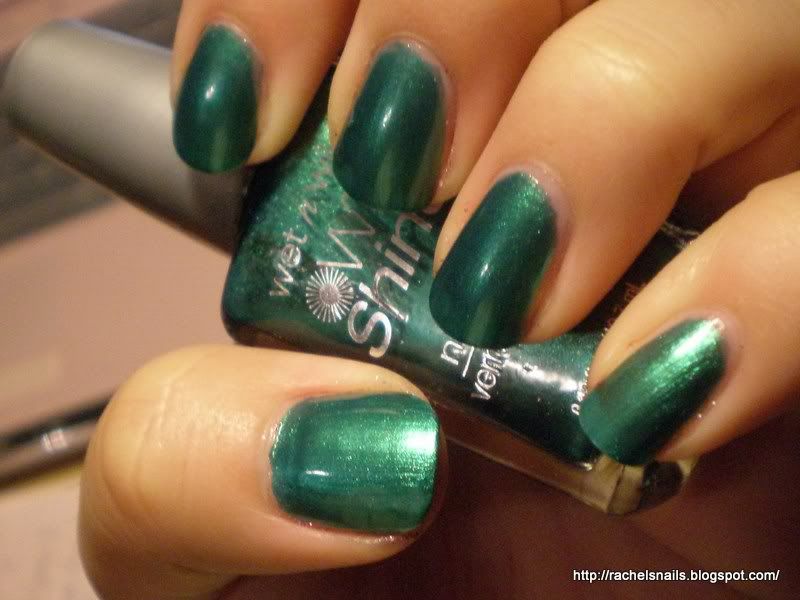 This is 2 coats of Caribbean Frost. Sorry for the awkward angle, this is one of those polishes that wants to be another color. It kept photographing green but it is definitely this teal color. The formula and drying time were good. And the color is pretty but it wasn't anything I got super excited about.
This is 4 coats of Fireworks. I love this glitter. It has really good coverage, but I would still use a base color. I like that it has holographic holograms and gold glitter in it. It is really a cool glitter.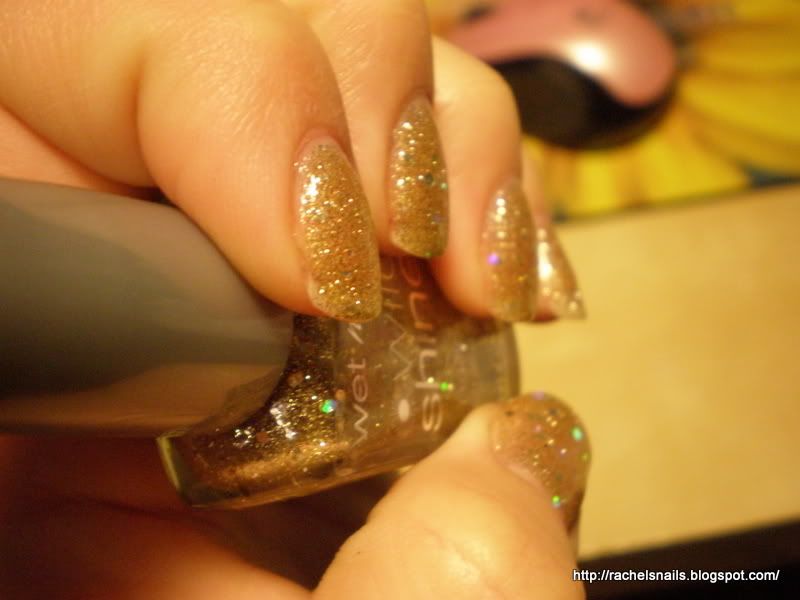 Here's a side view. You can definitely see the holograms here.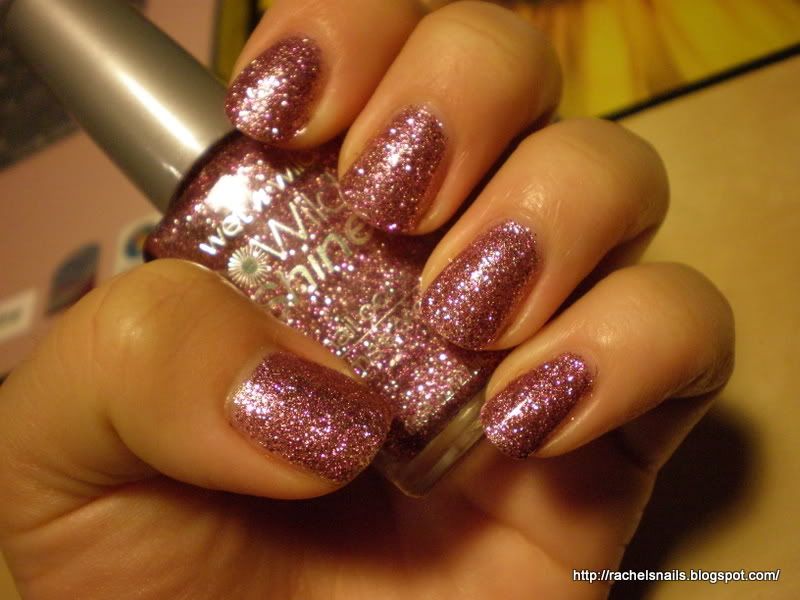 This one is my favorite of the bunch. This is 3 coats of Sparked. This is a pink glitter with amazing coverage. For the price, it is worth picking up and I highly recommend it!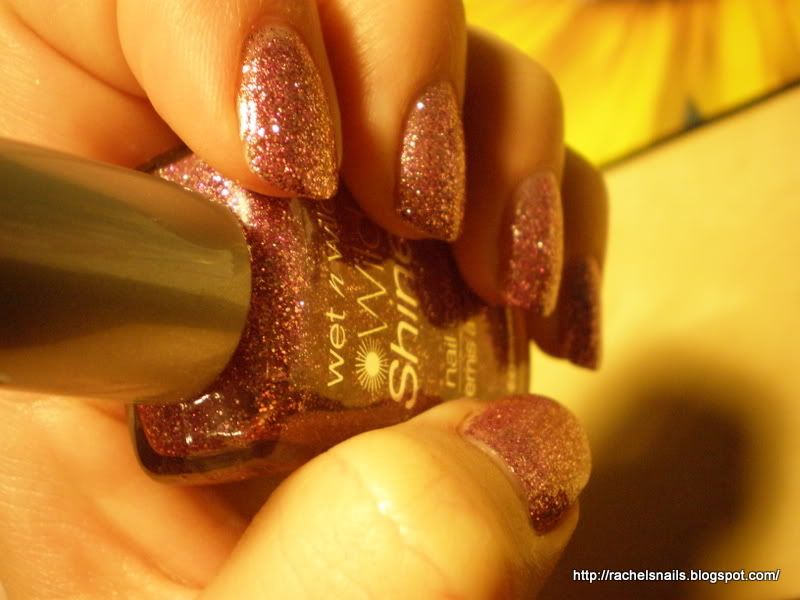 Here's a side shot. You can see how opaque this applied!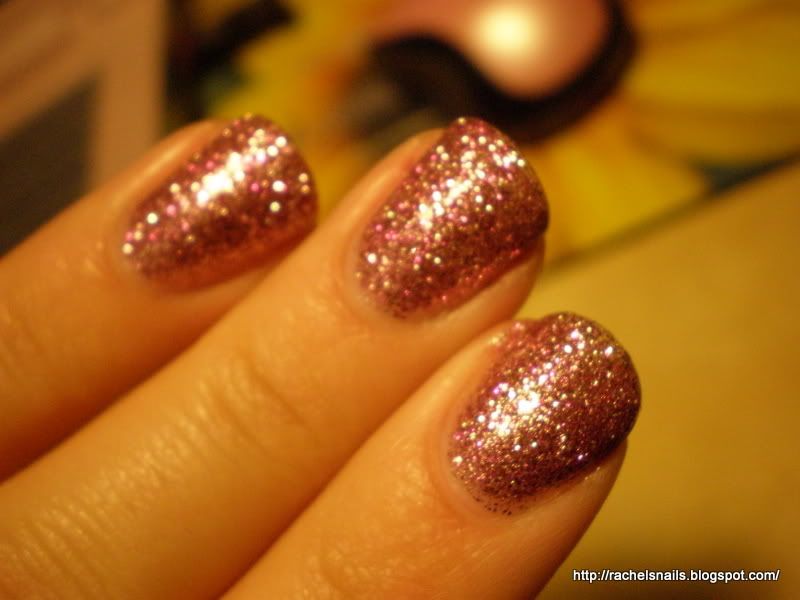 Of course, a money shot! ;)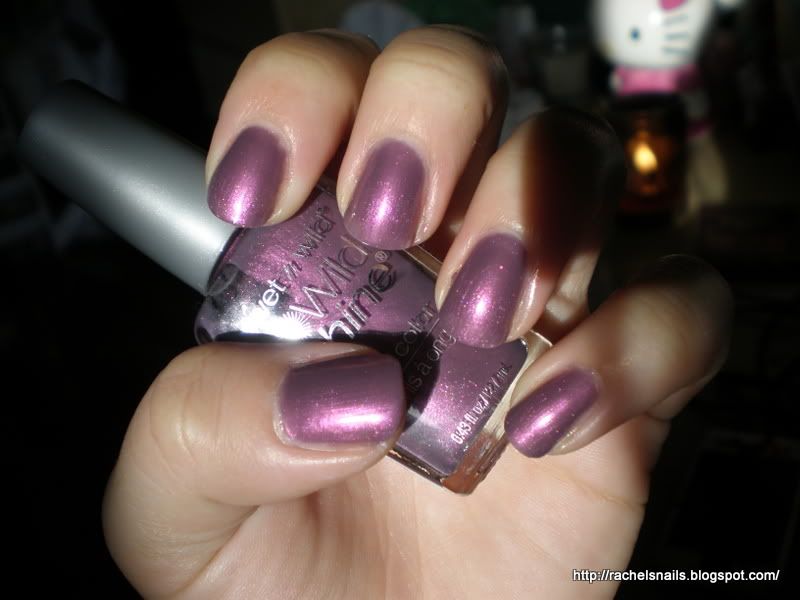 Here is Wild Card. This is 4 coats. It is a purple with gold undertones. I felt like I had seen this color before. So I compared it to Orly Fantasea.
Fantasea is on my middle and pinky. Wild Card is on my index and ring. You can see that Fantasea has more gold shimmer to it, but Wild Card is it's muted twin. Pretty close.
I have Rite-Aid Snowmen swatches for tomorrow!
.