Yay! Today I made it to 50 followers! I've glad you ladies enjoy reading my blog. :)
So.... now I'm having a giveaway!
What I'm giving away: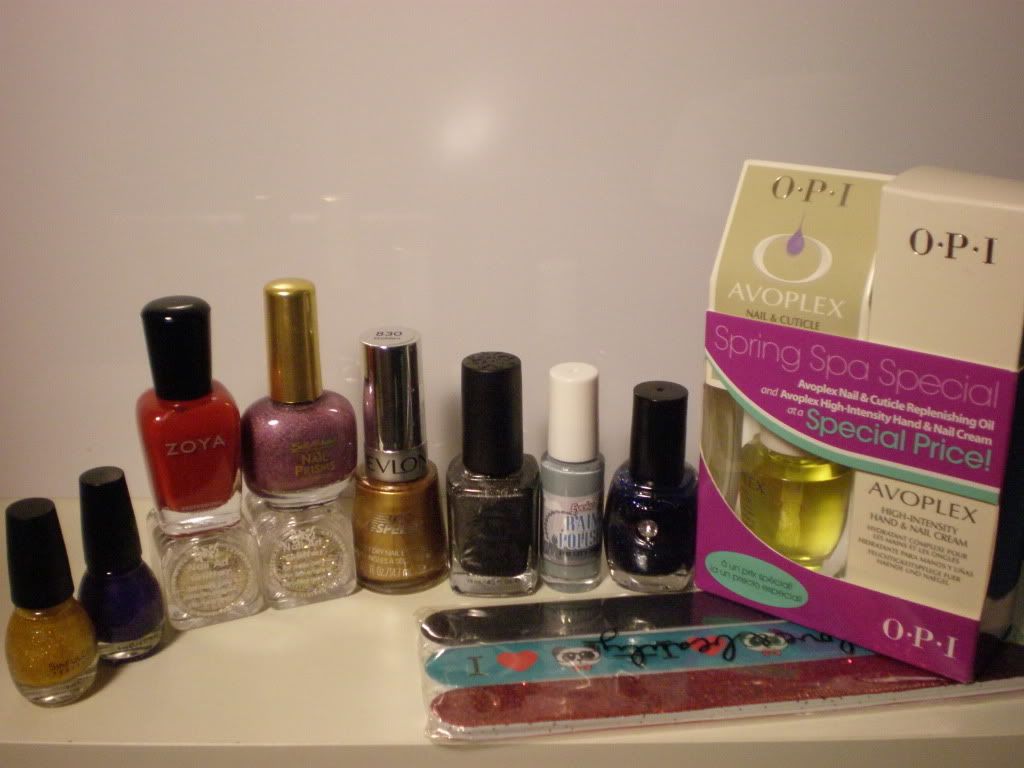 Mini Sinful Colors This is It and Let's Talk. Zoya Kristi and Sally Hansen Purple Diamond. Two Splash Nail Art Glitters Golden Egg and Lady Luck. Revlon Golden, Color Club Revvvolution, Eyeko Rain Polish, and my Starry Starry Franken. OPI Avoplex Nail & Cuticle Oil and High Intensity Hand & Nail Creme. Also a cute set of Nail Files!!!
(All items are new, unopened and purchased by me. Except the Starry Starry Franken, which of course, I had to open to make- but it's a different and unused one from
this
blog entry.)
This giveaway is open to everyone!
All you have to do is be a Public Follower and fill out the form below!
Oh and if you blog about this giveaway another entry will be added for you!
This giveaway will end January 15th, 2011 at 11:59 pm EST.
The winner will be chosen at random.
THIS GIVEAWAY IS NOW CLOSED.