Just a quick update because today we're celebrating my brother's birthday. He's turning 24. It's weird to think how much older we are now!
Today's nails are China Glaze Spin Me Round from the Kaleidescope Collection.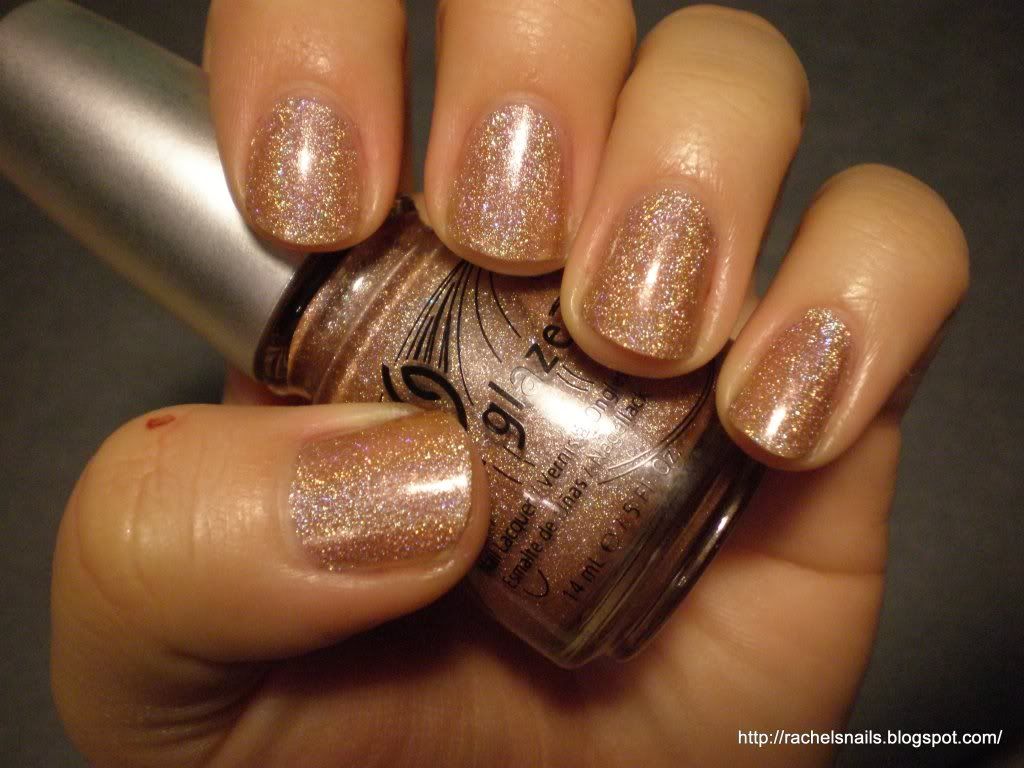 I used 1 coat, but I should have used 2. I have a weird cut on my finger from babysitting, sorry! This polish is a pretty copper holographic that is unique to my smallish collection.