First, here is some stuff I've recently picked up:
Barielle Elle's Spell, Sally Hansen Purple Gala, LA Splash Golden Seahorse, Essie Going Incognito, Zoya Julieanne, and CND Super Shiney Top Coat.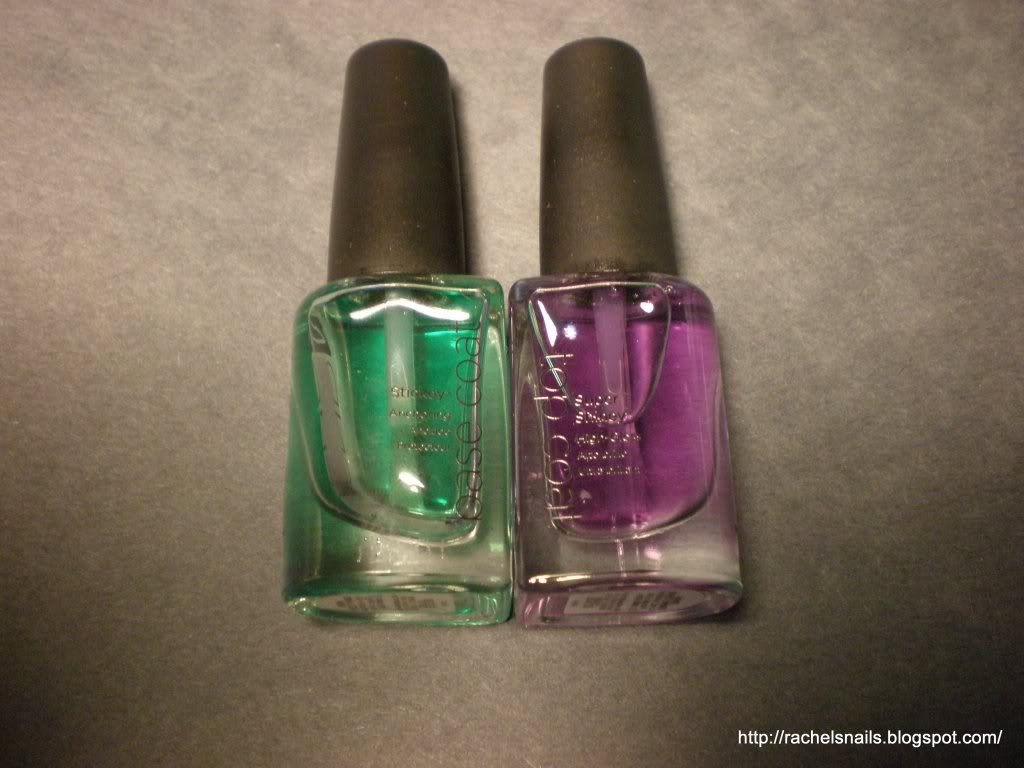 Here's the Base Coat and Top Coat together. Aren't they cute?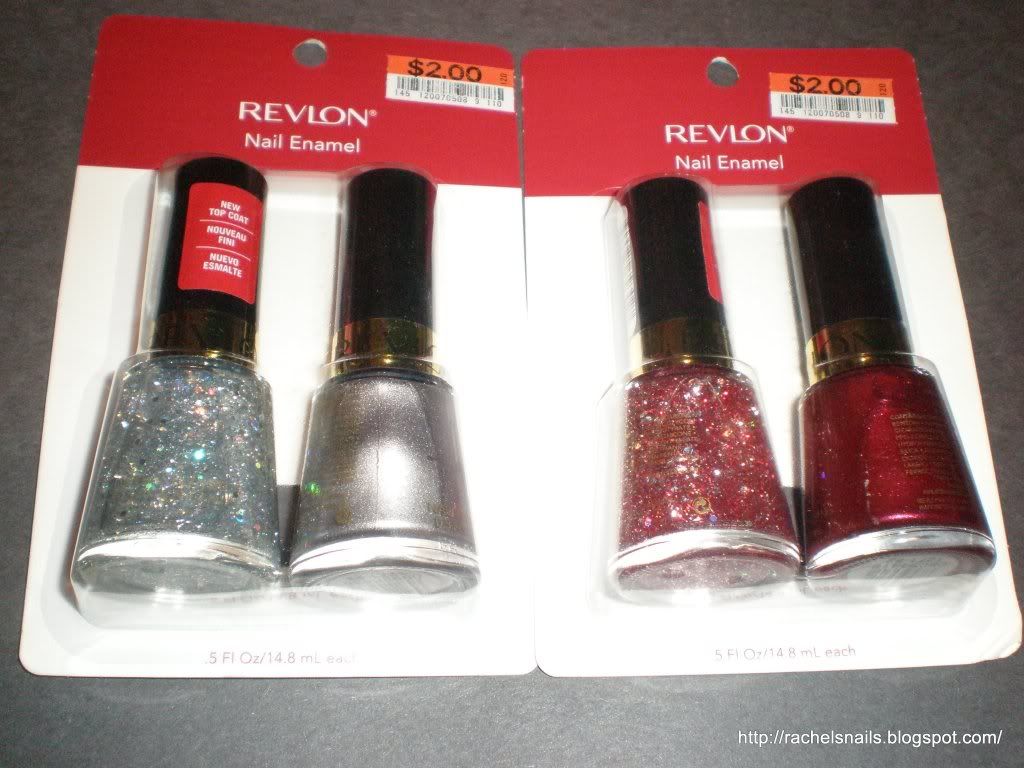 These are Revlon 2 for 2 dollar packs at big lots. Belle, Silver Screen, Slipper, and Cherry Crush.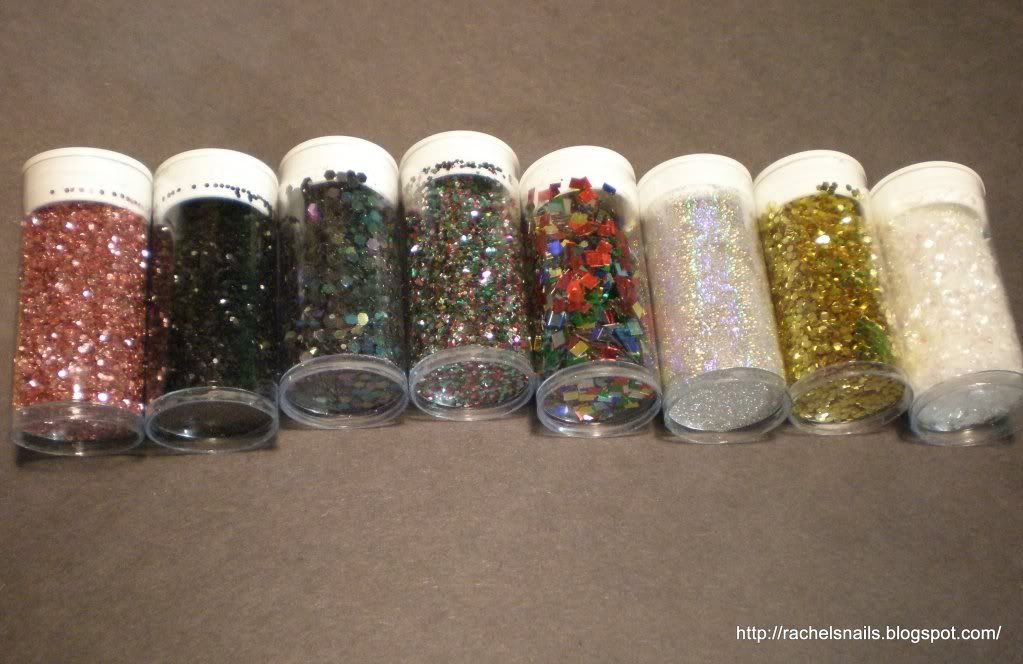 Some craft glitter I ordered online. I'm testing it out for Franken Friday :).
I ordered a bunch of nail polish from E.L.F. when they had free shipping on their website. I also picked up a couple from Big Lots before my order came in. I tried one, declared it much too sheer and put it away.
I tried E.L.F. Dark Navy which turned out to be a one coater recently and so I felt I should be fair and try the rest.
Nude, Bubble Gum Pink, Mango Madness, Hot Pink, and Chocolate.
This is 4 coats of nude. Whenever I order a polish in this color I dream it will be the holy grail of opaque nudes that is the perfect shade for me. Sigh, it's much too sheer.
I think it will be a good color for a french manicure.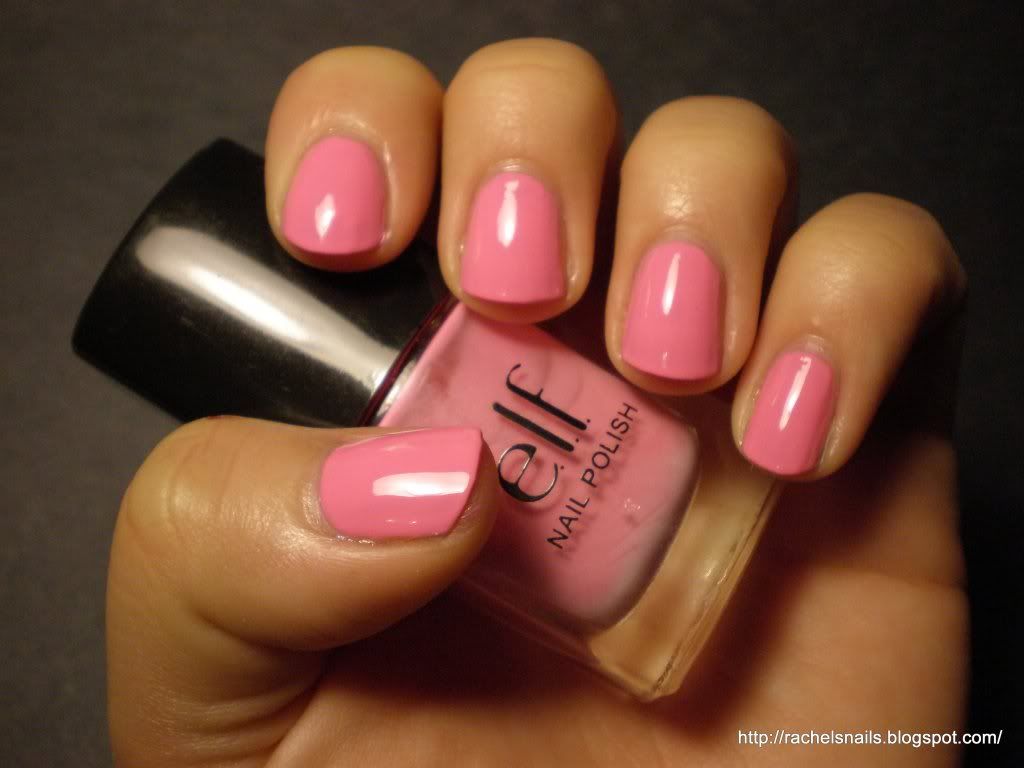 This is 4 coats of Bubble Gum Pink. Blerrghhhh. I dislike this polish. It was very streaky and much too Barbie pink.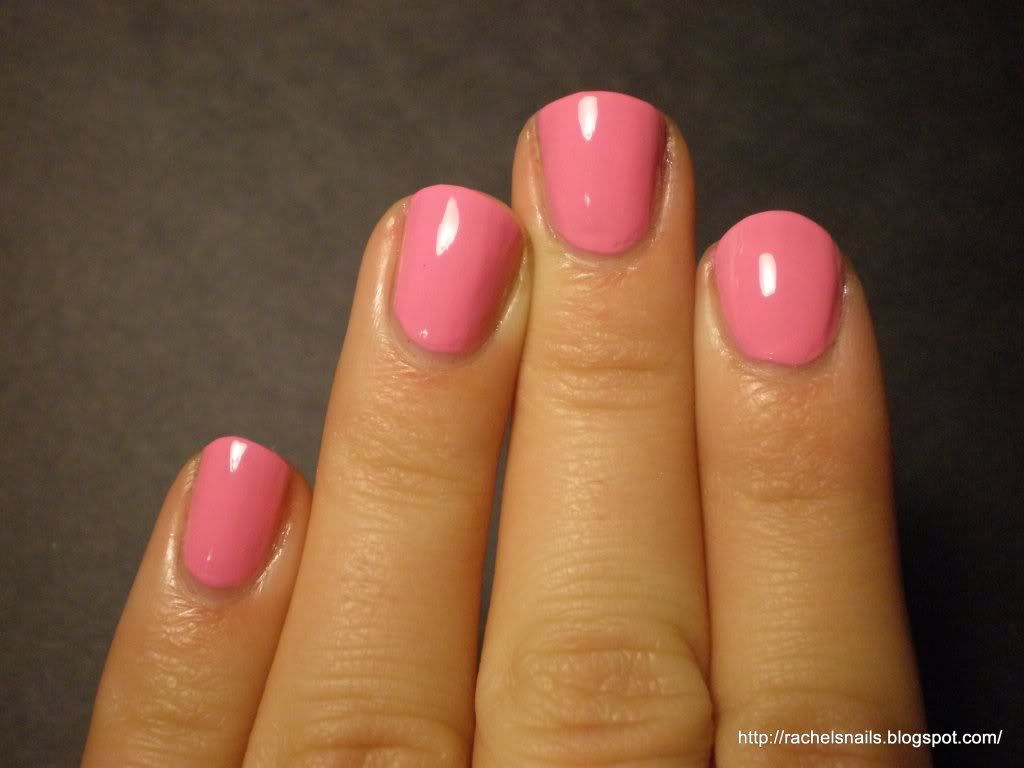 I can't see myself ever wearing this polish.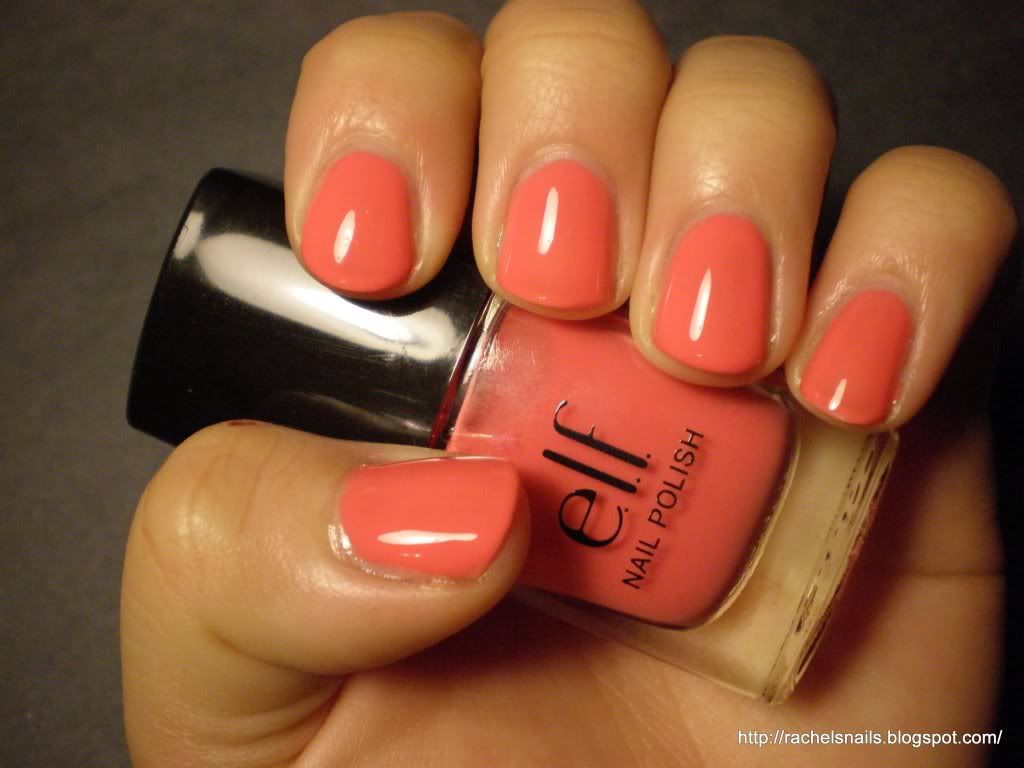 This is 2 coats of Mango Madness. This polish is a very orangey-pink that I didn't like on me at all.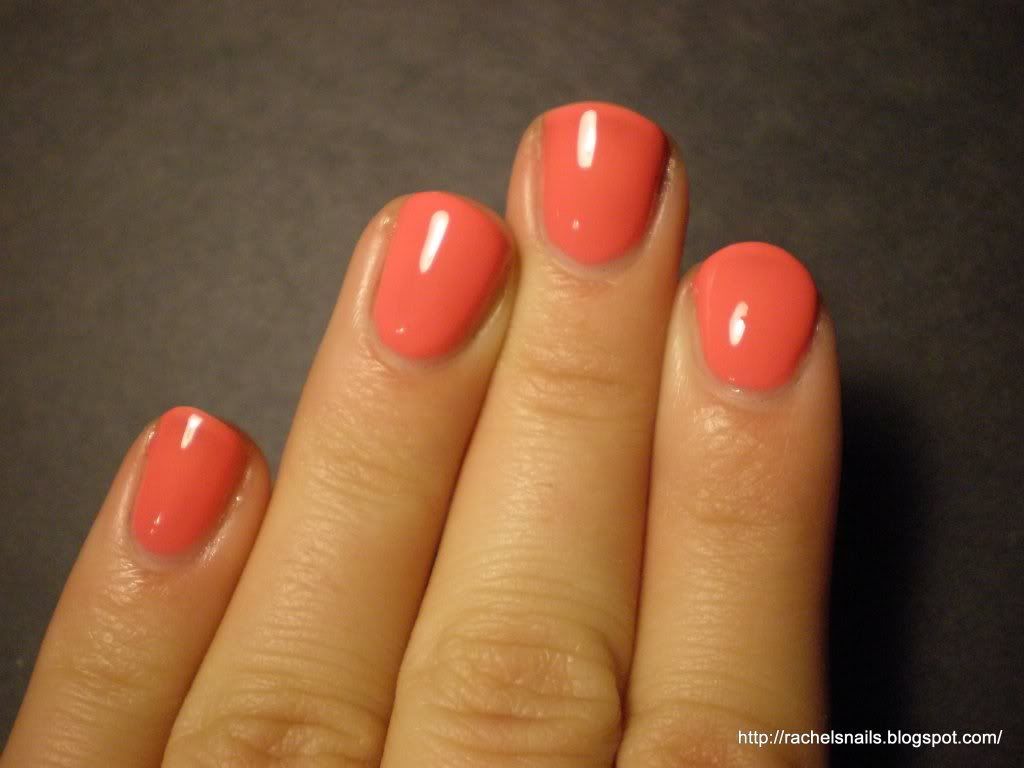 I like the way this looks in pictures much more so than in real life.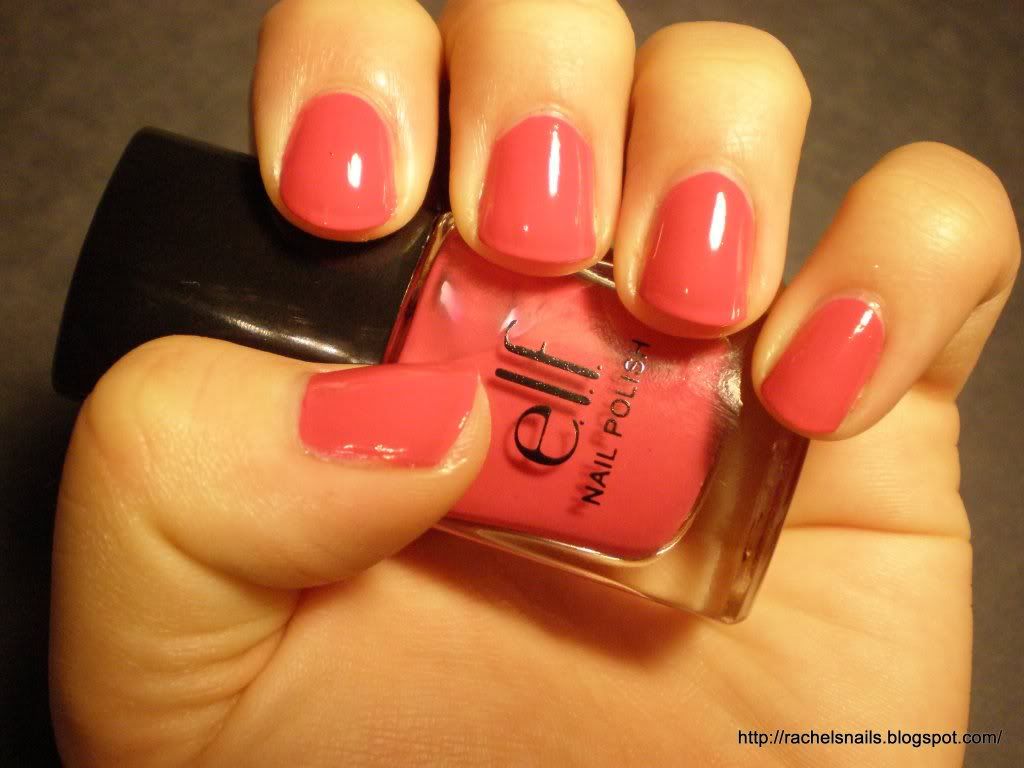 This is 2 coats of Hot Pink. This color wasn't "hot pink" at all. It was more of a reddish pink. I thought this color was really boring.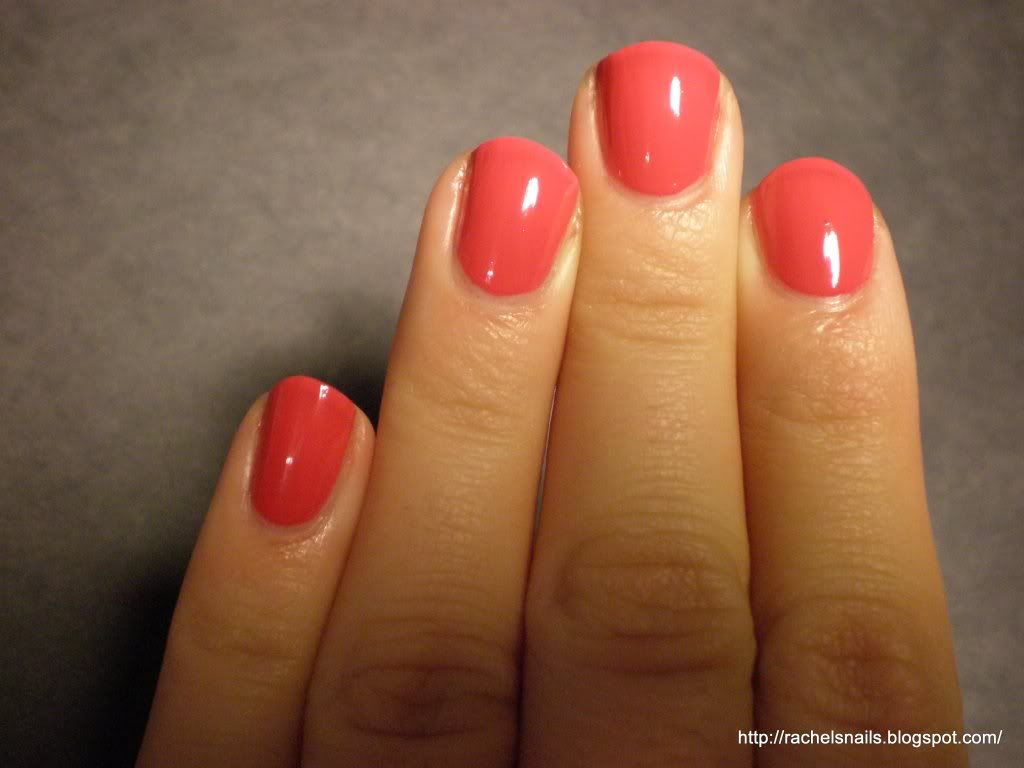 This color reminds me something my granny would wear.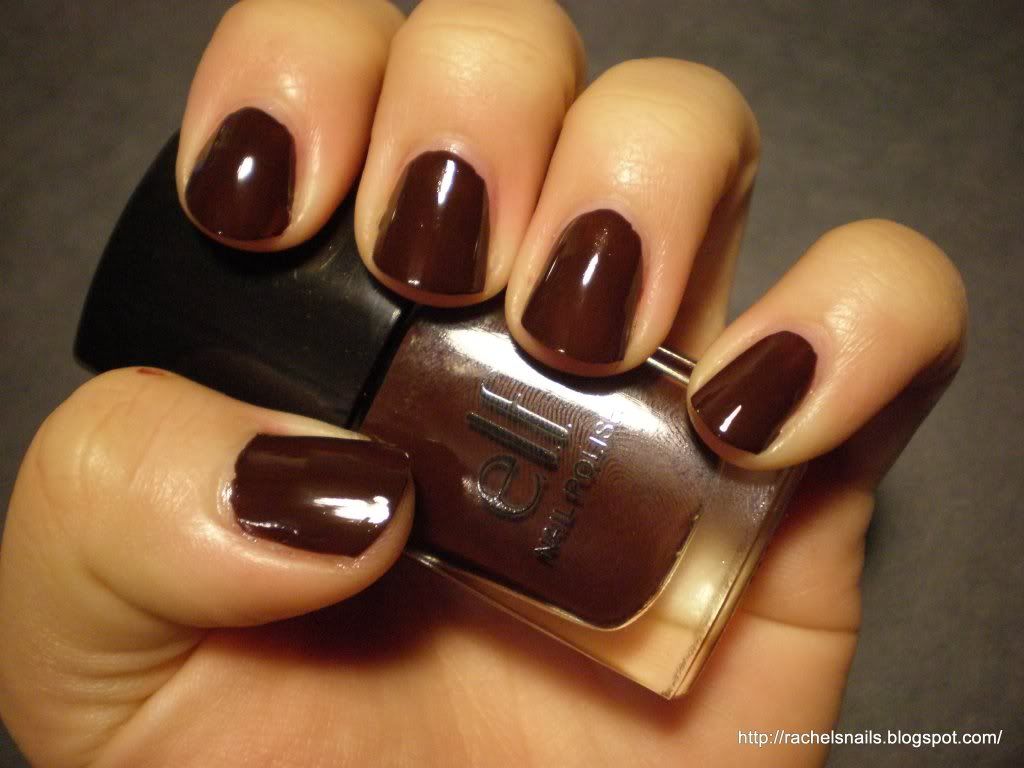 This is Chocolate, the most opaque of the bunch while only required 1 coat.
This color is so boring! :(
All in all, I was disappointed with most of these polishes. The colors were pretty boring and the formula is very hit or miss. The only one in the collection I felt I should keep is my Dark Navy (which I will be showing you later!).
What about you guys? Do you have any E.L.F. polishes and what do you think of them?