I don't know about you guys, but Christmas time is always so busy for me- from planning Thanksgiving to New Years, I am always running around. So I haven't had a lot of time for nail art! I'm trying to set aside a bit of time for it, because I LOVE it! :)
And--I woke up this morning to a couple new followers! Thanks for reading my blog! :) It's only a little bit away until my first giveaway! :D Exciting!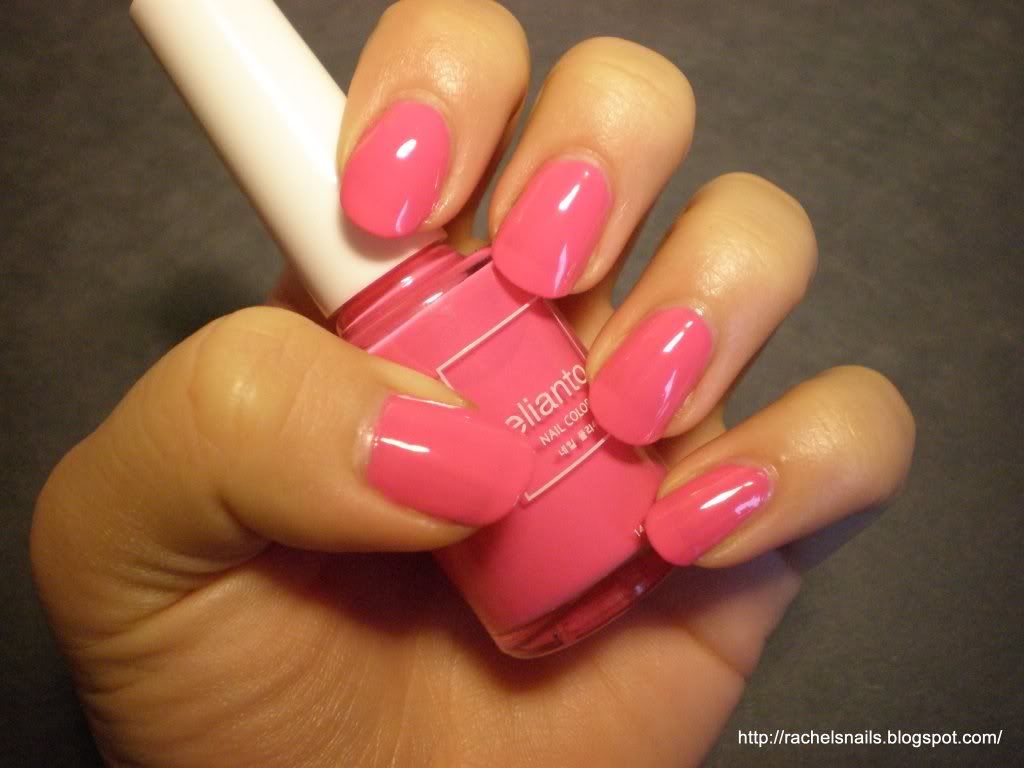 This is 3 coats of Elianto Hot Pink. It was opaque in two but I had a bit of trouble with visible nail line. I like this pink a lot, it looks amazing against my skin tone.
A funny little bit about me:
I'm part Japanese and part a bunch of other stuff, so I'm a mix of a lot of different racial qualities. I have one eyebrow that grows down, like how most Asian eyebrows grow. And I love one that grows up, like how most Caucasian eyebrows grow. It's not noticeable unless you're trying to wax my eyebrows haha. But the point of the story is my skin tone is always weird like that.
My face has more pink undertones but my body has more yellow undertones. Trust me, trying to find foundation is such a nightmare. My neck never matches my face and makeup makes that worse. But this nail polish reminds me of that because it an Asian polish probably meant to look well against Asian skin, which is probably why it looks good against the skin on my hands. Am I crazy to think this?!
Haha, anyway, rant done.. -_-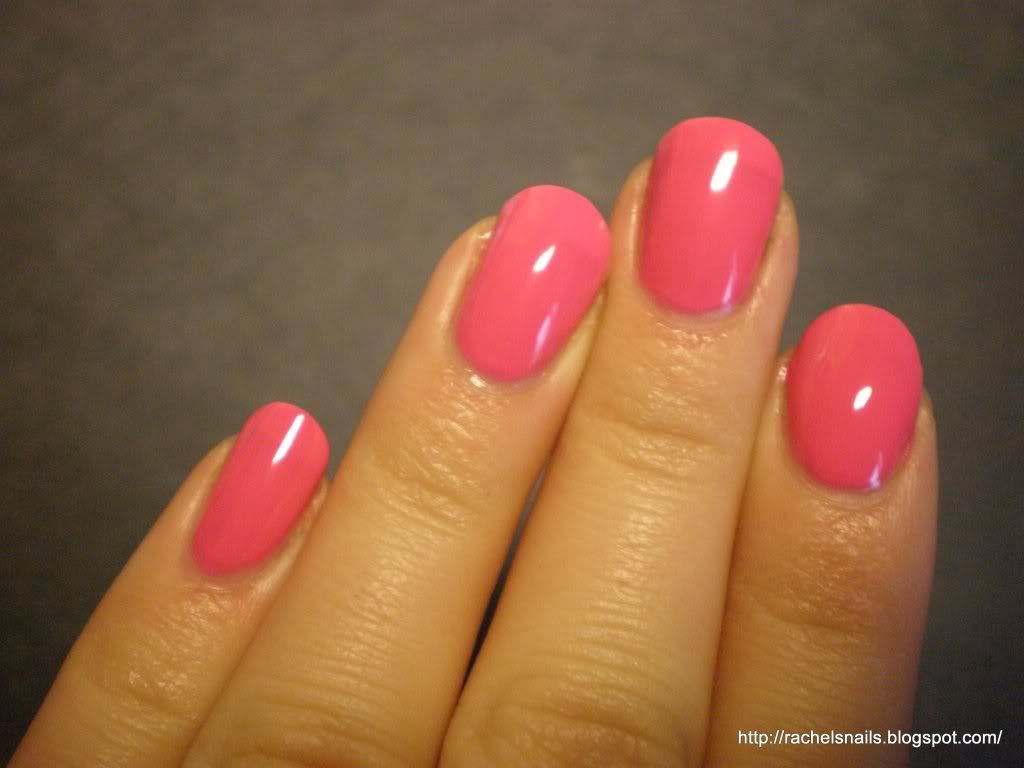 This polish is so shiny and pretty!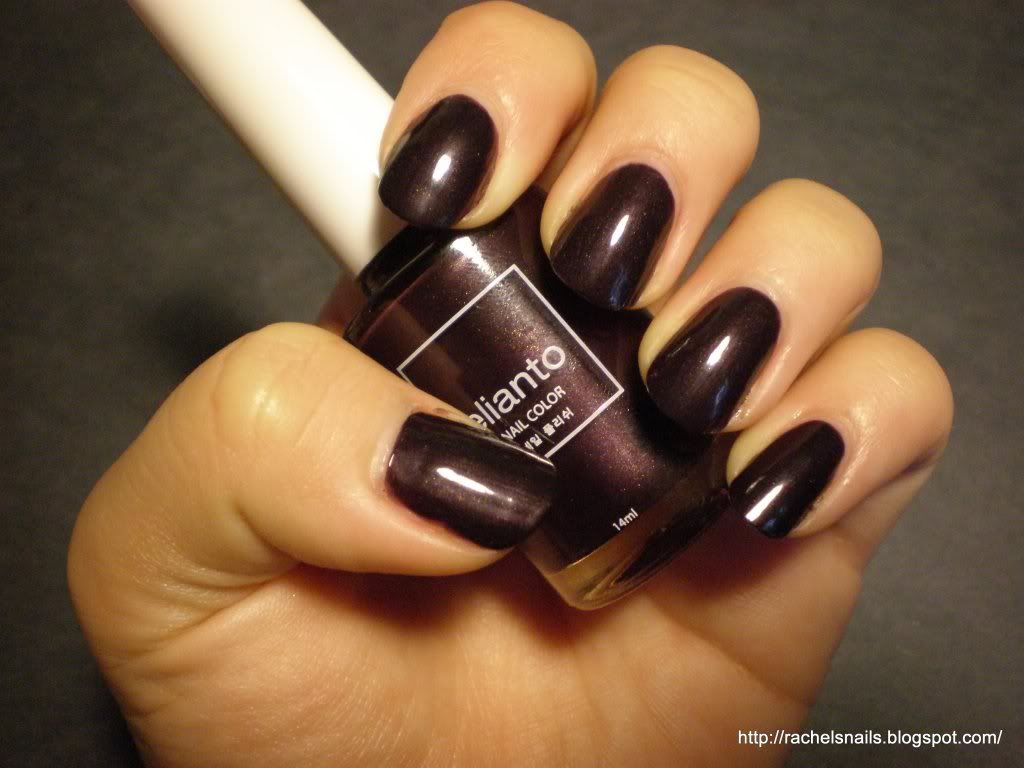 This is 2 coats of Dark Purple. UGH, This polish is too good!! It is so perfect and vampy but it doesn't wash me out either.
It is very opaque and a bit shimmery.
Thanks again to Cheryl for picking me out awesome polishes! :)