Thanks to everyone who has entered my giveaway! You guys are awesome! (Is it too early in our reader-blogger relationship to say I love you? :P) I loved reading all the answers about what you guys like about my blog!
Anyway just make sure you are following publicly and entered the correct name. If I can't see you, I can't enter you!
Some sad nail blogging news: I've gotten a job! This is exciting for me, of course but I've picked a profession where I must have very short, polish free nails. I'm not sure exactly what this means for this blog. I definitely will not be giving up on it, I just might be posting less. I most pretty much everyday, so It might just be a few days a week. I'll have to play it by ear. :)
Anyway here is a recent haul:
Top Row: Sally Hansen Night Lights, NYC French White Tip, NYC Black Lace Creme, and Wet N Wild Black Creme.
Bottom Row: Ooh La La! Disco Lights, Ooh La La! Flower Child, Petites Universe, Red Shimmer Snowman, Pure Ice Cheatin, and Pure Ice Don't You Wish.
Just kind of a bunch of random drug store stuff, nothing too exciting!
I have some more polishes to show you from the swap with Cheryl from
Legally Polished
. I'm not sure of all the names, so correct me if I'm wrong!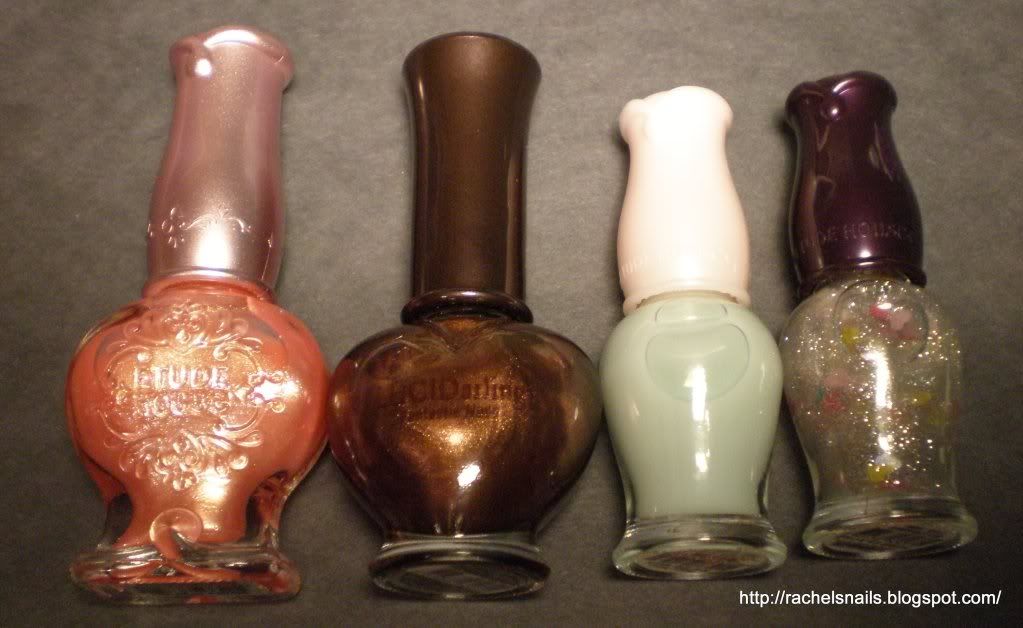 Strawberry Blush, Mocha Brown, "Mint Green" (totally unsure of this name so I made one up), and a heart glitter top coat.
This is 3 coats of Strawberry Blush. After 3 coats, it was still somewhat sheer. It's a very pretty pink color that almost looks orange. The bottle is just too cute.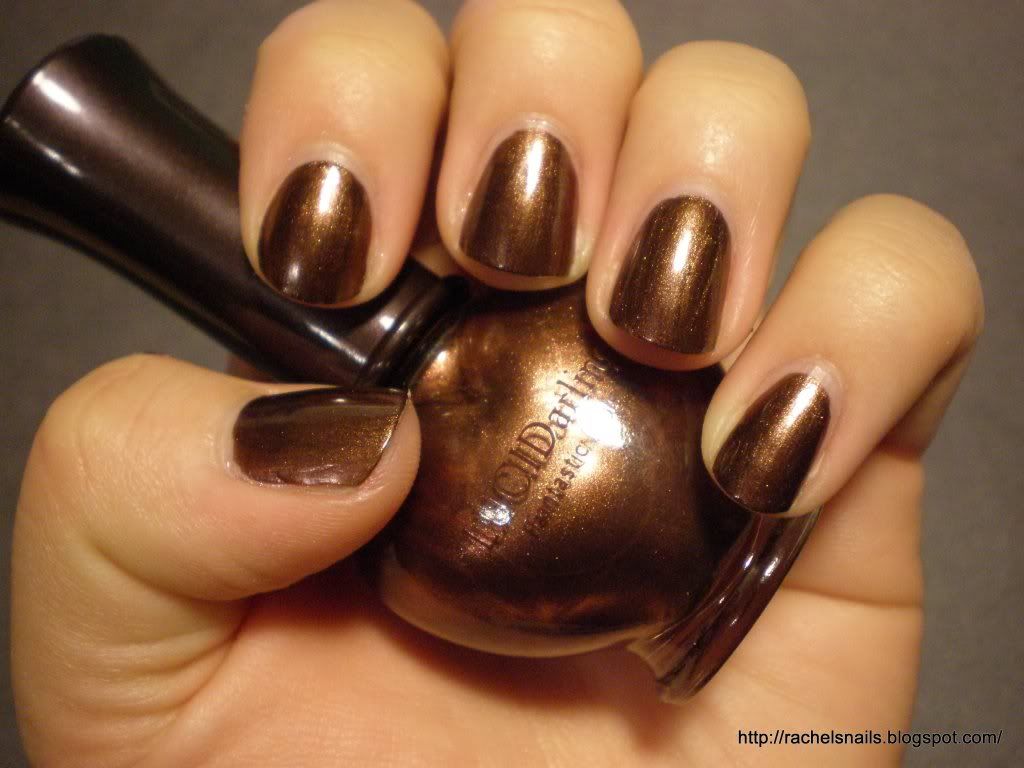 This is 1 coat of Mocha Brown. I loooooove this. It's so opaque and shimmery. I feel like brown nails can often turn into the "awkward zone" of ugliness but the shimmer keeps it girly and pretty.
This polish is so nice and the bottle is adorable! Is it just me, or are the bottles cute! :)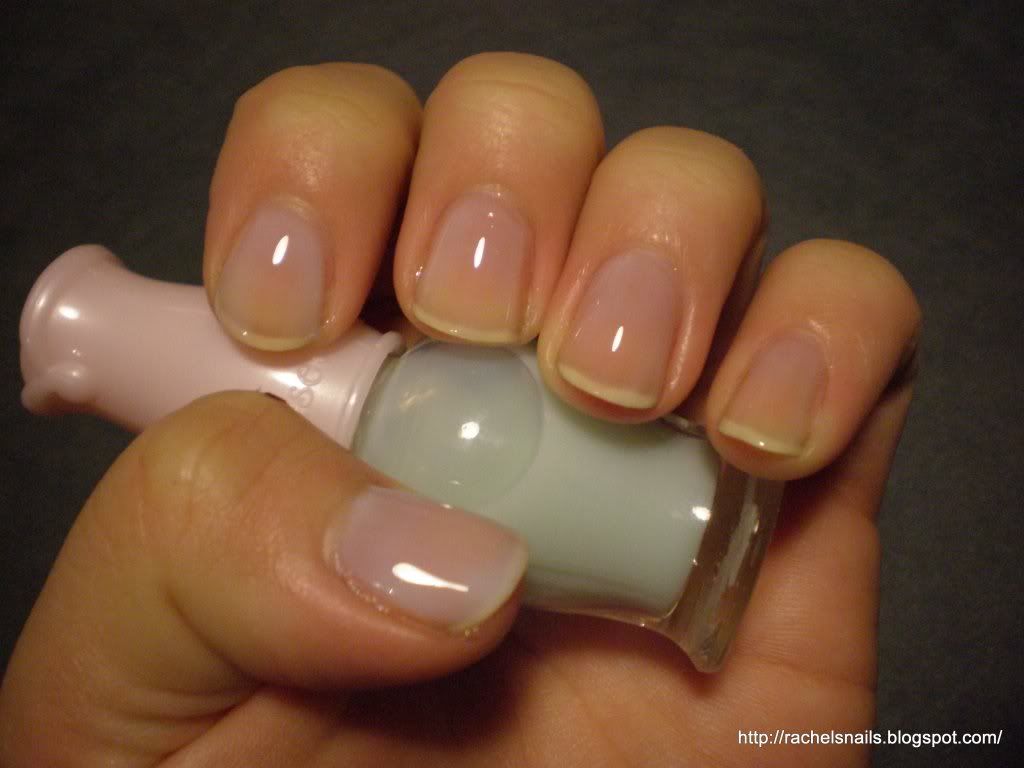 This is 3 coats of major disappointment. "Mint Green" looked very promising in the bottle but It was A LOT more sheer than I imagined!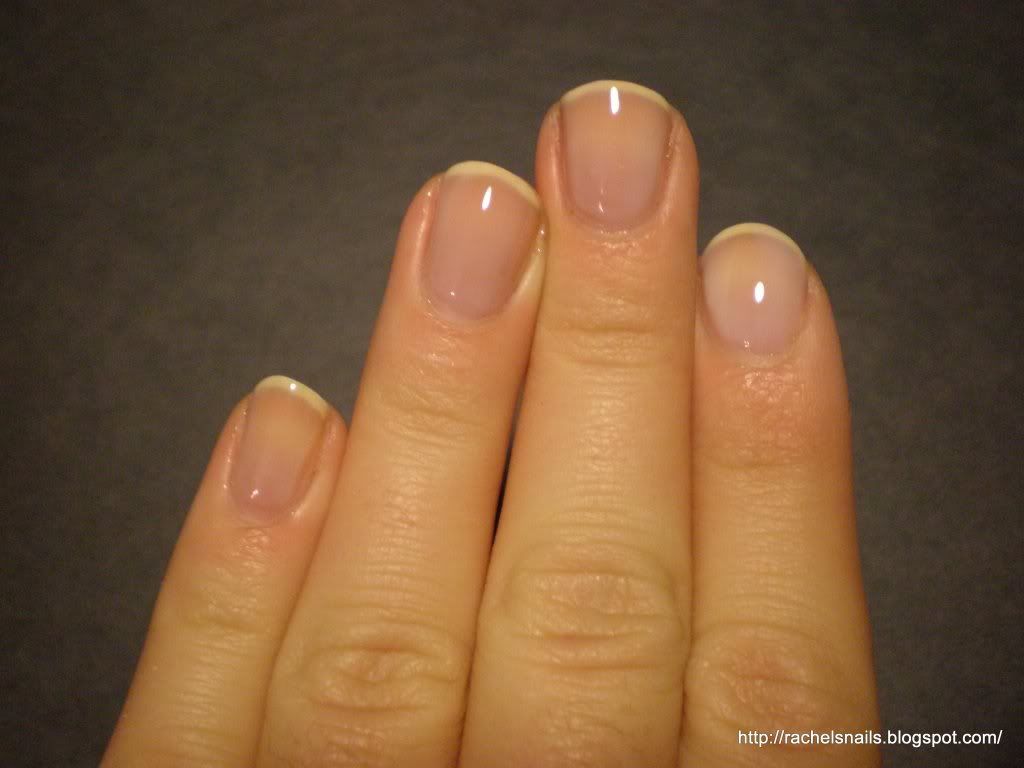 I feel like this polish makes me look like I've been writing on a chalk board and got my hands dusty. :( Bleh!
This is 1 coat of the Heart Glitter Top Coat over Wet N Wild Black Creme. Gorgeous! It's like a New Year's Eve party on my nails.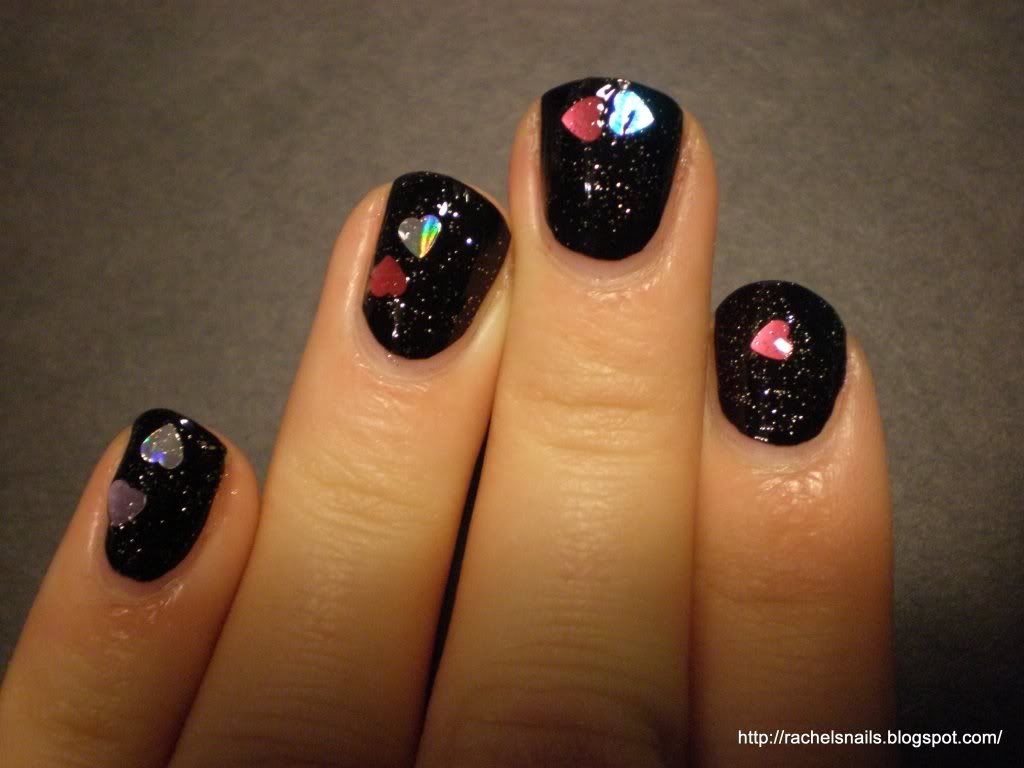 There is enough hearts in the polish were each nail got at least one. I love that the hearts are different colors and that it's suspended in silver glitter. Yum.
And here's a picture of my what my back yard has looked like lately: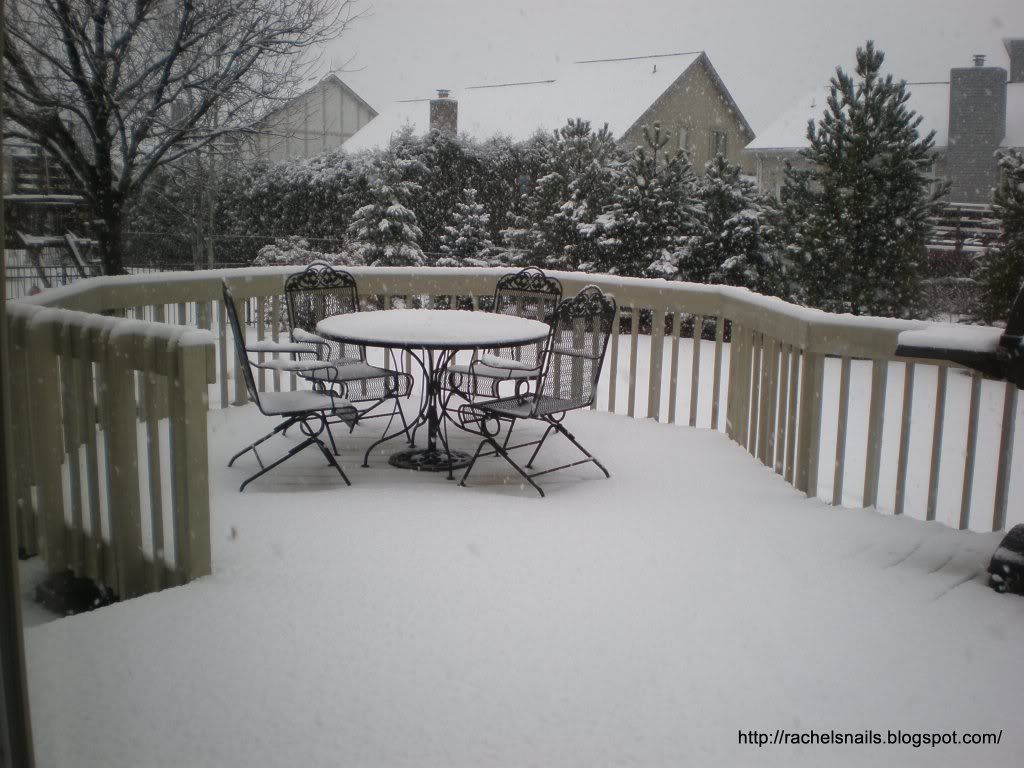 Ew, snow! :(