It's no secret- I'm a huge fan of Holographic polishes.
:) I think it's the easiest way to make your nails look exciting.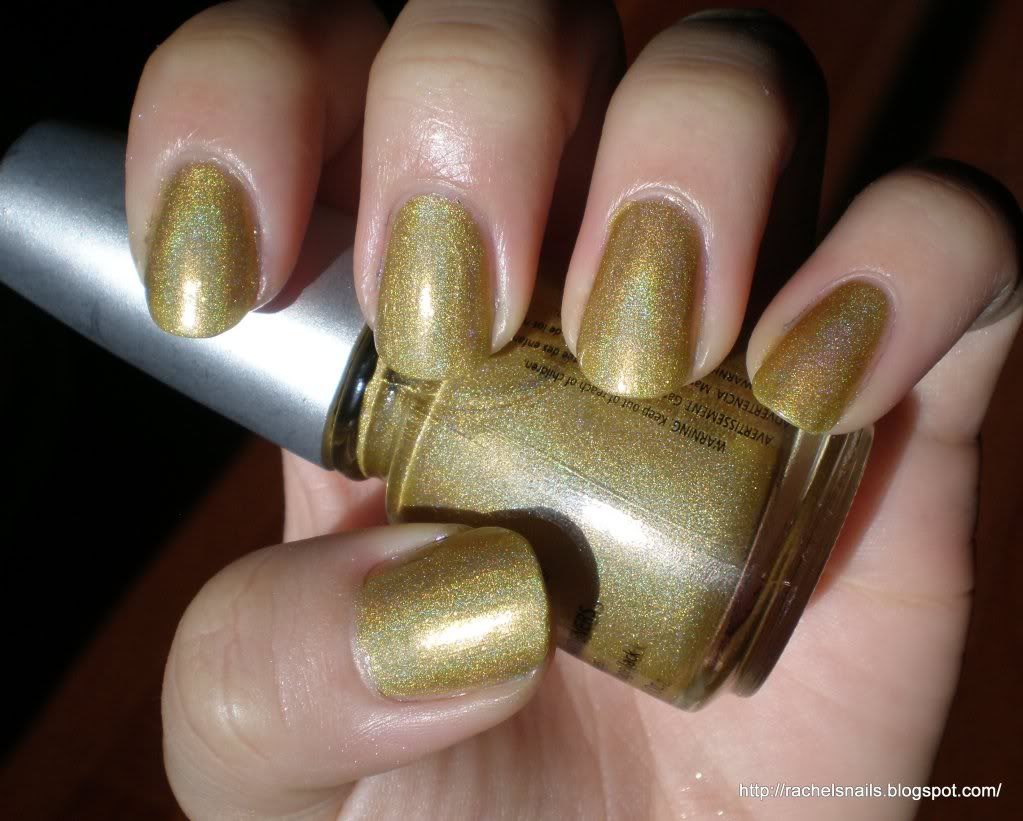 This is China Glaze GR8 from the OMG collection. This is 4 coats. It applied really streaky and thin on me. I bought this polish a while back on 8ty8beauty. I remember when I got it in the mail I just looked at the bottle and thought, "Why did I order this?" Looking at the bottle, I would compare the color to a urine gold. It's really quite awful.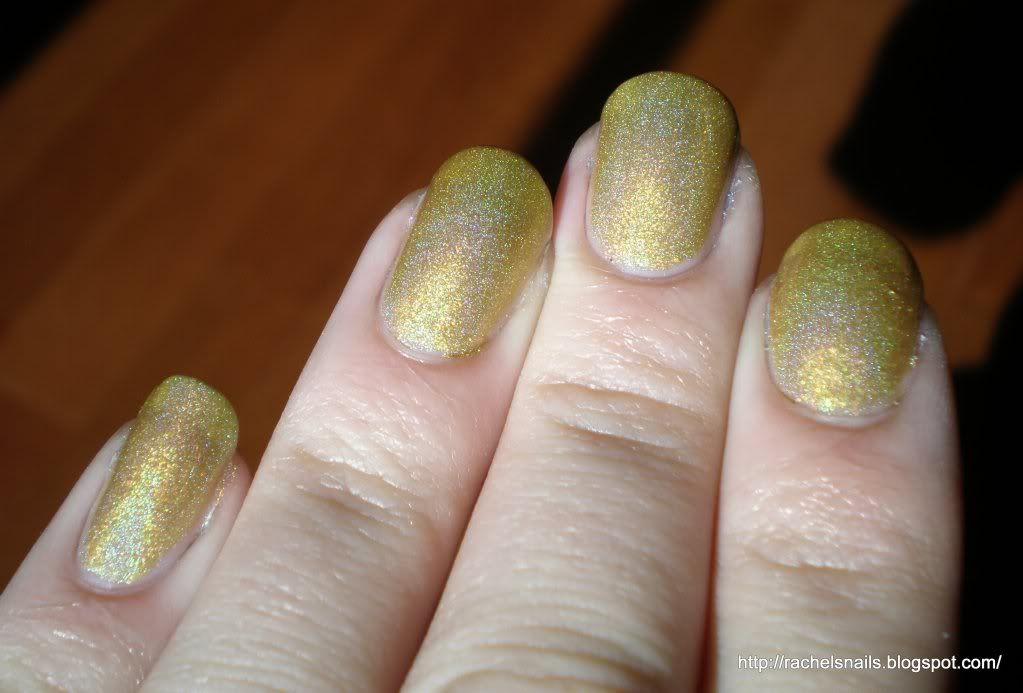 I don't find the holo effect on this polish to be really amazing or terribly exciting. But I think that might just be because I hate this color so much. It looks horrible on me! :(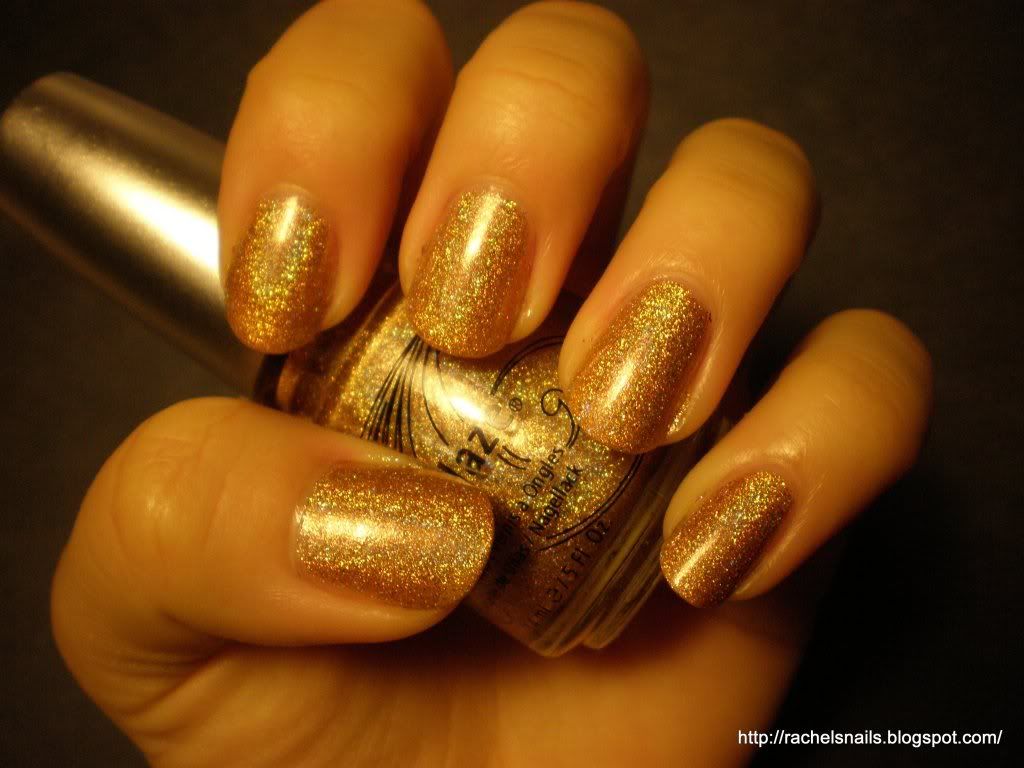 This is China Glaze It's My Turn from the Kaleidescope collection. This is 3 coats and it is a much warmer gold holo.
This polish is is 100 times better than GR8 in my opinion. It has a better holographic effect and it is prettier.
With the lack of sun lately, it was hard to catch the holo effect. It is much better in person. But you can see it in this picture.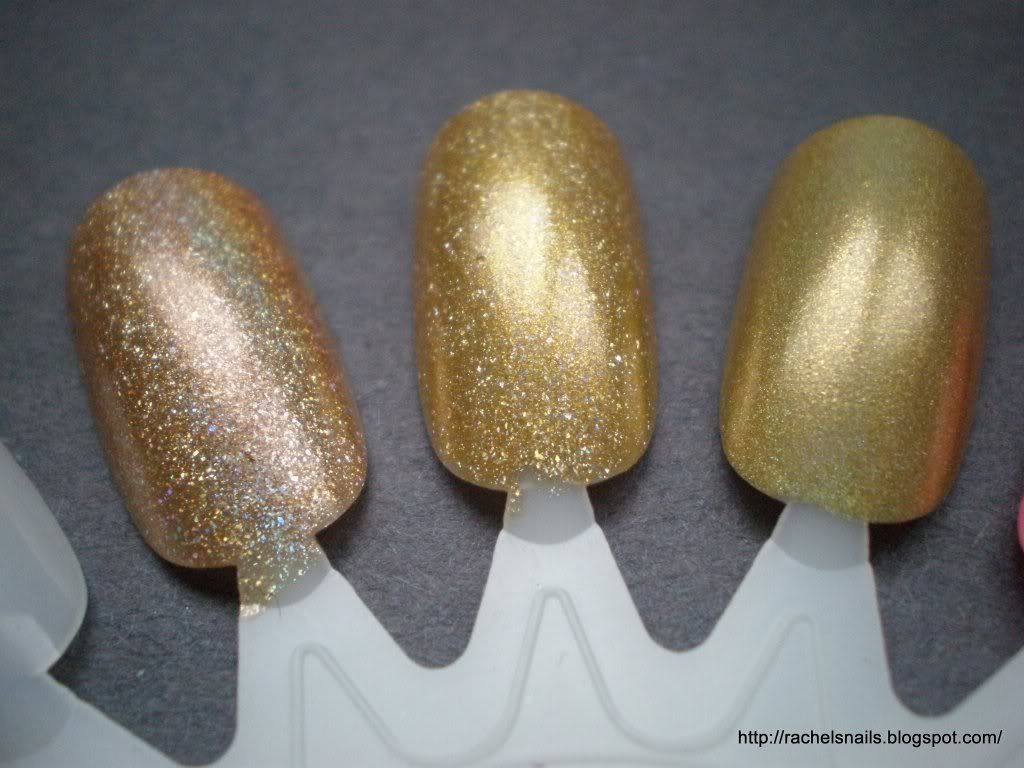 And for comparison, this is It's My Turn, Milani 3D, and GR8.
You can see It's My Turn is more of a brown based gold, while 3D and GR8 are more yellow based.
It's My Turn is the best holo in my book. And the color looks a lot better on me, than these two.
I wanted to make the mani more festive so I added snowflakes with the bundle monster plate BM14 and Wet N Wild Black Creme.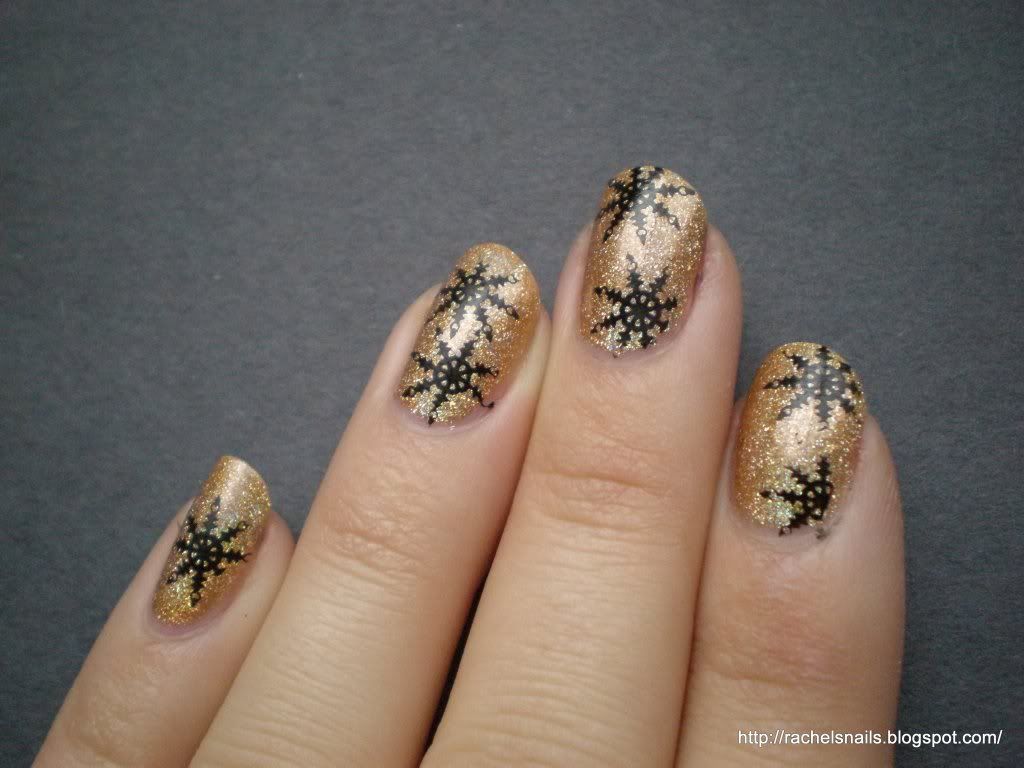 I ended up taking this off because I felt the gold-black color combo made it more Halloween like.
What do you ladies think?
And my Question of the Day:
How do you like to make a mani festive for winter time?