Today is my second Franken Friday (last Friday was Black Friday so I didn't make any Frankens!)
And these ones I am really excited to share with you today.
All of these are without Top Coat.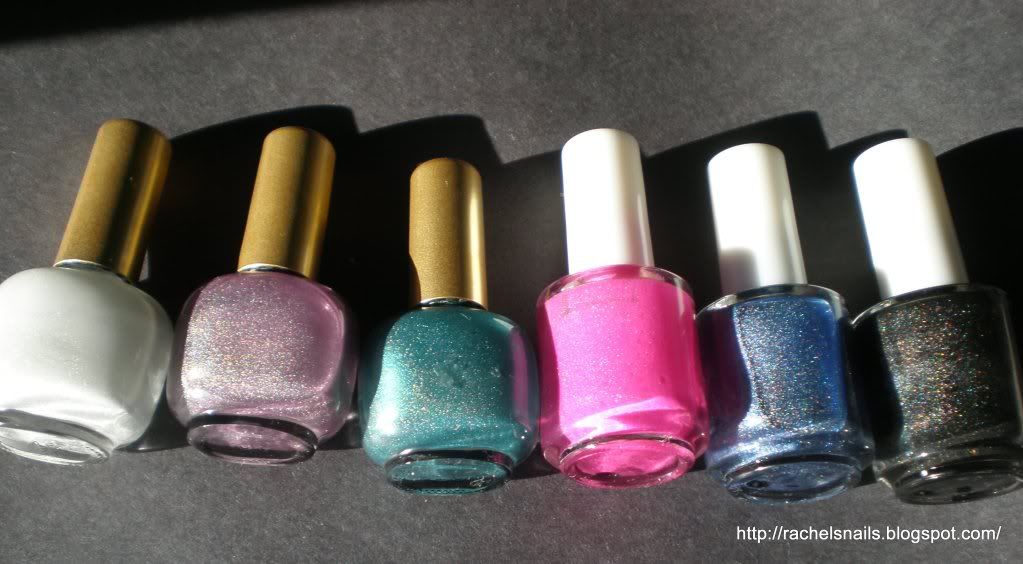 This is before I put labels on them so you could see the holo goodness. :)
Snow Shoes, Magic Dance, Tea Time, Hot For Teacher, My BF's Shirt, and My Private Franken.
All of these are frankened with Sally Hansen Nail Prisms Diamond.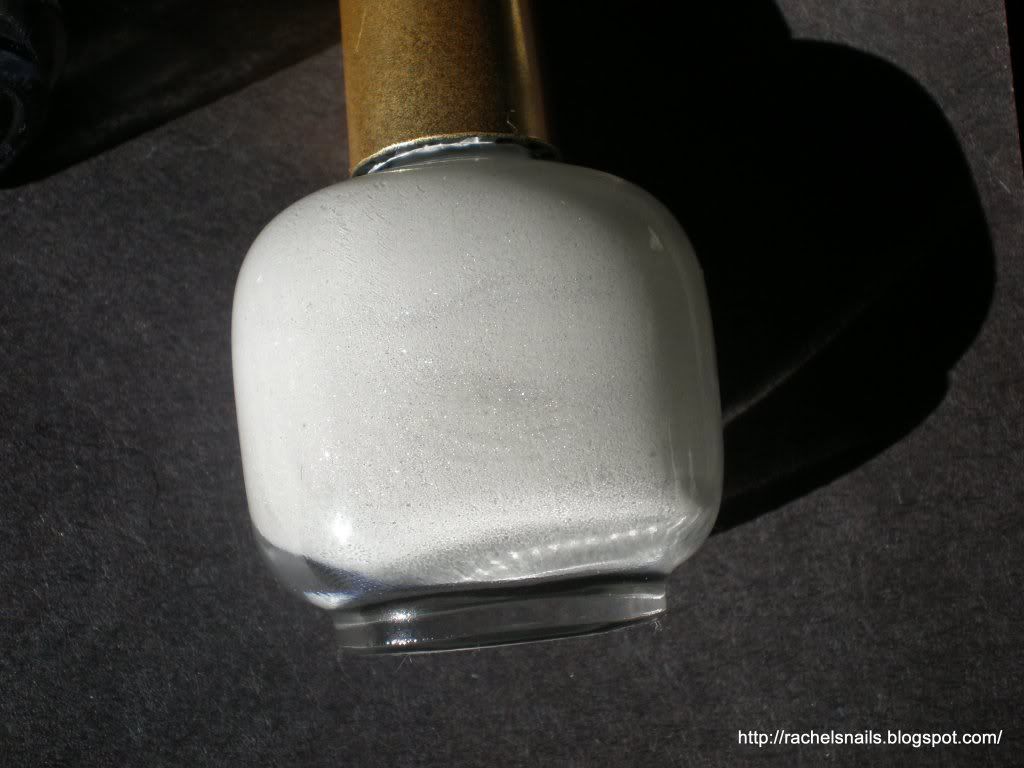 First is Snow Shoes. I took a close up of the bottle so you can see that it has a slight shimmer to it from Diamond.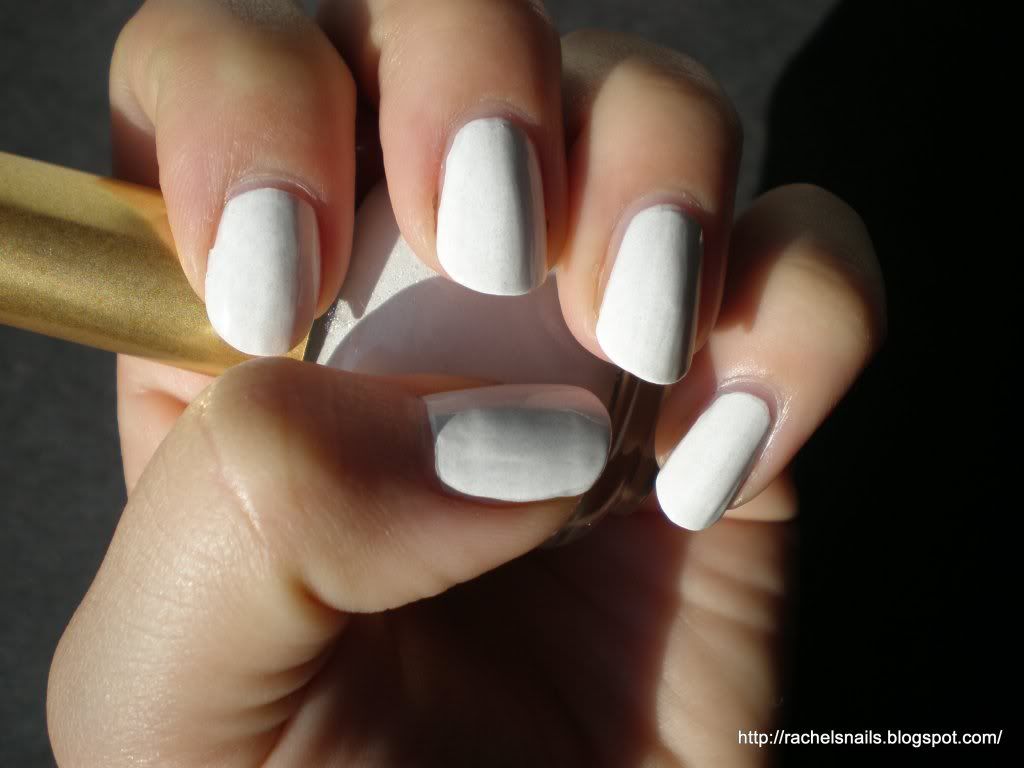 This one wasn't TOO exciting. I was hoping to make a white holographic but I only used a little bit of Diamond and underestimated the coverage on white.
This is 3 coats.
You can see a little bit of the shimmer there. It's not a complete failure but not something really exciting either.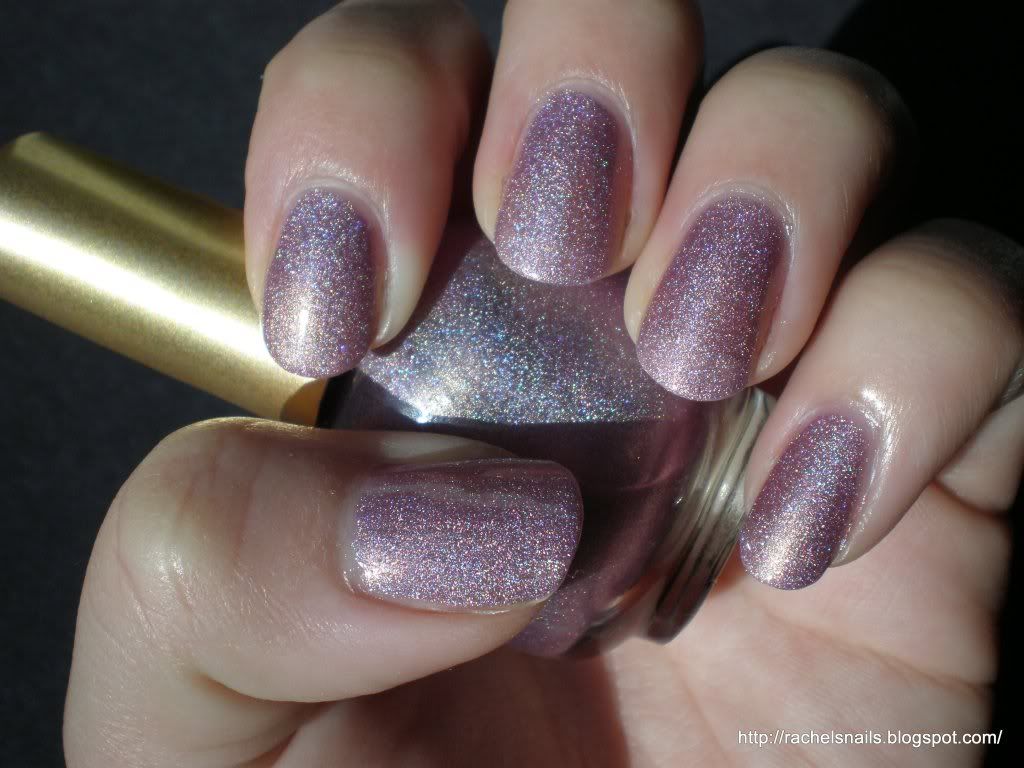 This is 3 coats of Magic Dance. I love this one! It's a light purple with a hint of gold and it's holographic!
My camera really didn't want to capture the holographic nature of these polishes and I tried my best :(.
I think this one came out really nice :).
Magic Dance Recipe
1/3 Wet N Wild Wild Card
2/3 Sally Hansen Nail Prism Diamond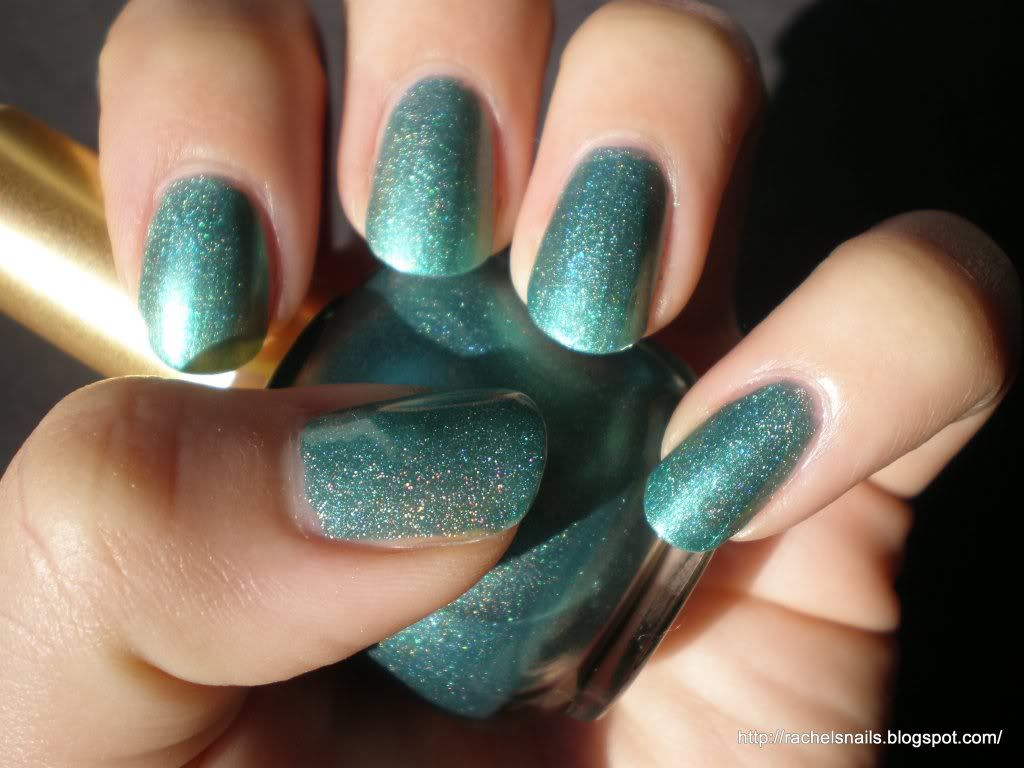 This is Tea Time. It didn't come out quite as holographic as Magic Dance. This is 2 coats.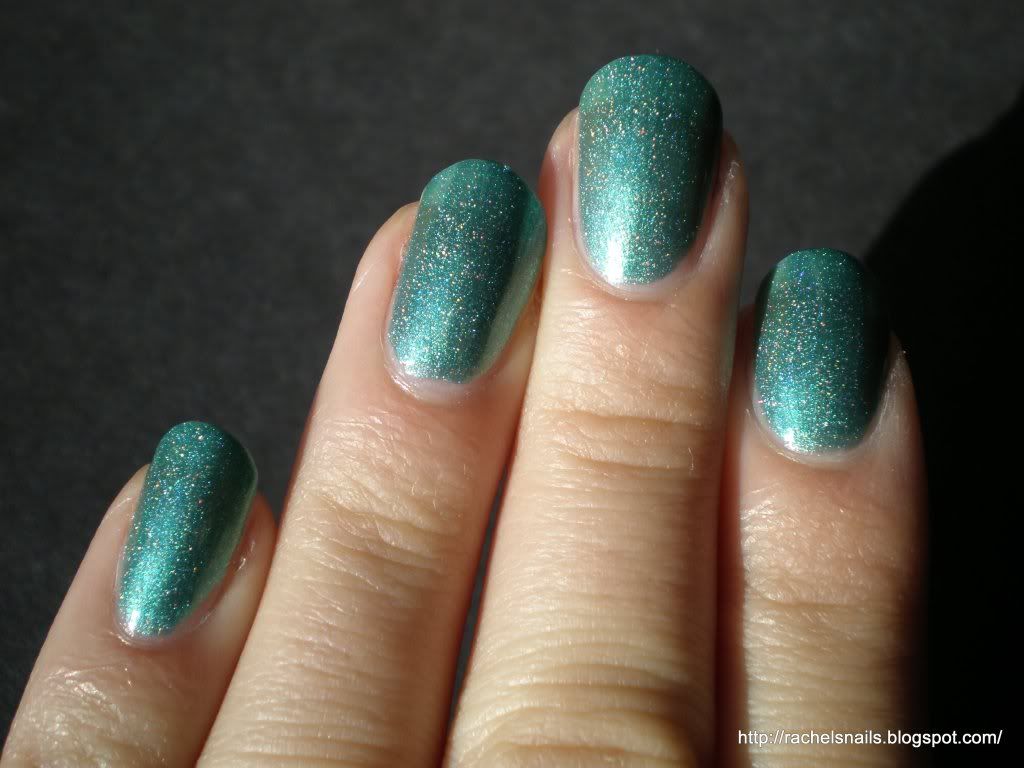 See the rainbow bits here? Yum. :)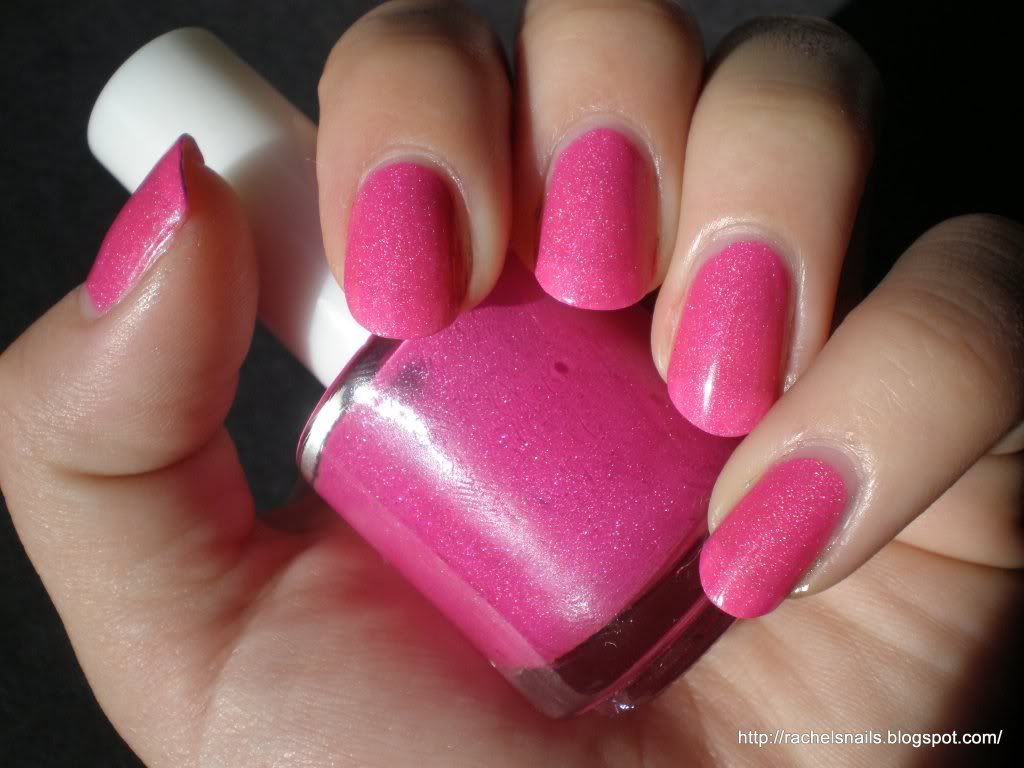 This is 2 coats of Hot For Teacher. This didn't come out as in your face holoy. This turned out as more of a shimmer with holo bits in it. Toned down but still special!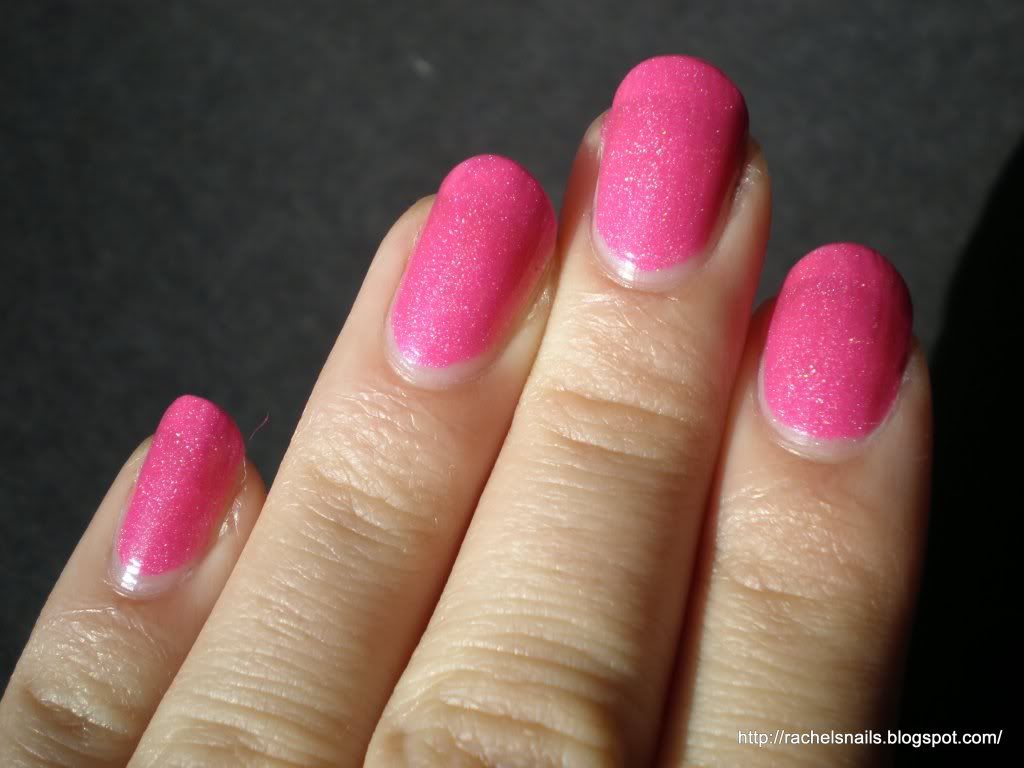 I mixed NOX Twilight Crush with Sally Hansen Nail Prisms Diamond. I think it was half and half.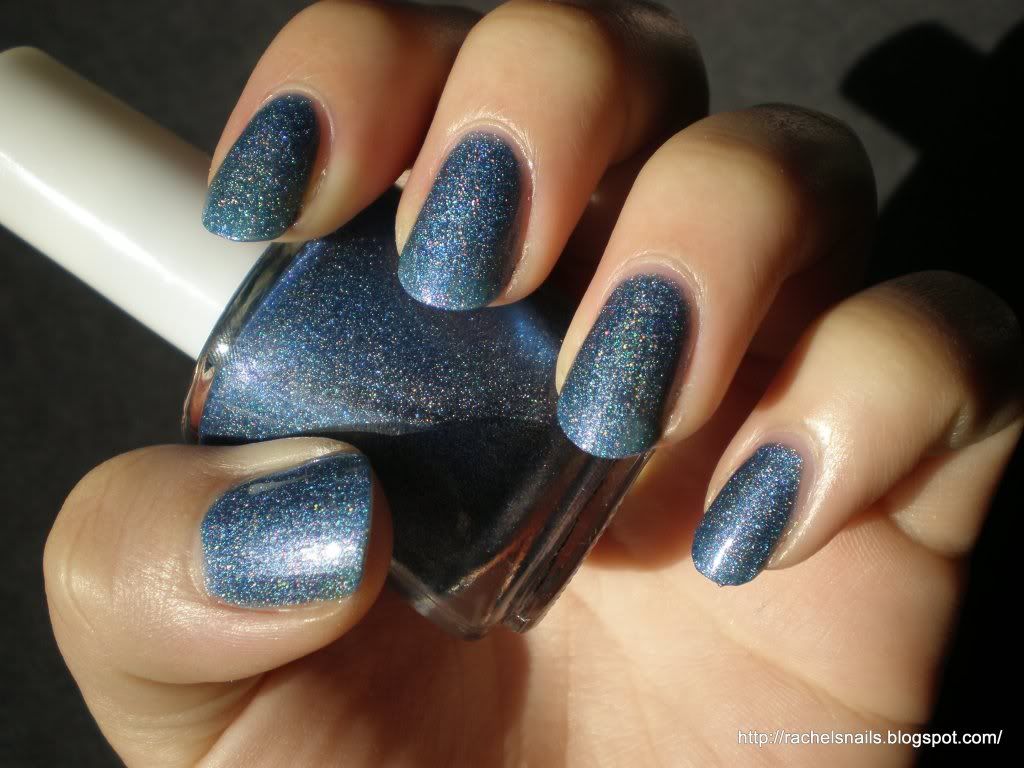 This is 3 coats of My BF's Shirt. This turned out fabulous! It is so amazingly holoy. I used an opaque, deep blue shimmery polish I found in the back of a nail supply store for less than a dollar. So you can really work with any kind of polish.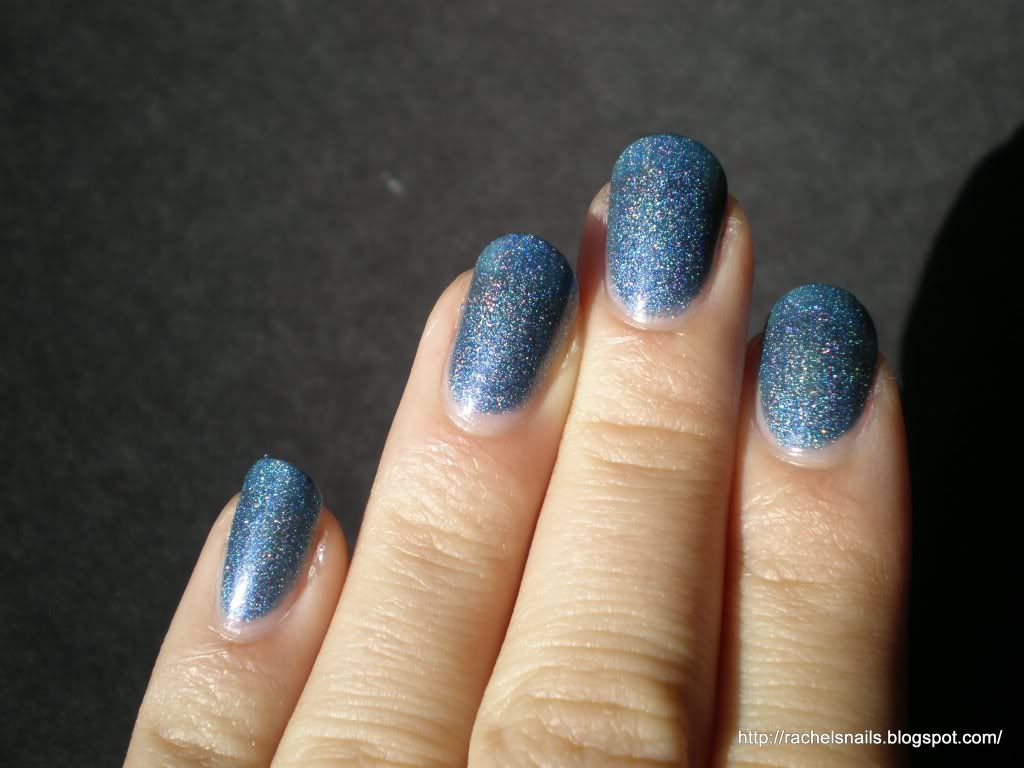 This polish is truly amazing in real life!
My BF's Shirt Recipe
1/3 Escape N.Y. Night Out
2/3 (or more) Sally Hansen Nail Prisms Diamond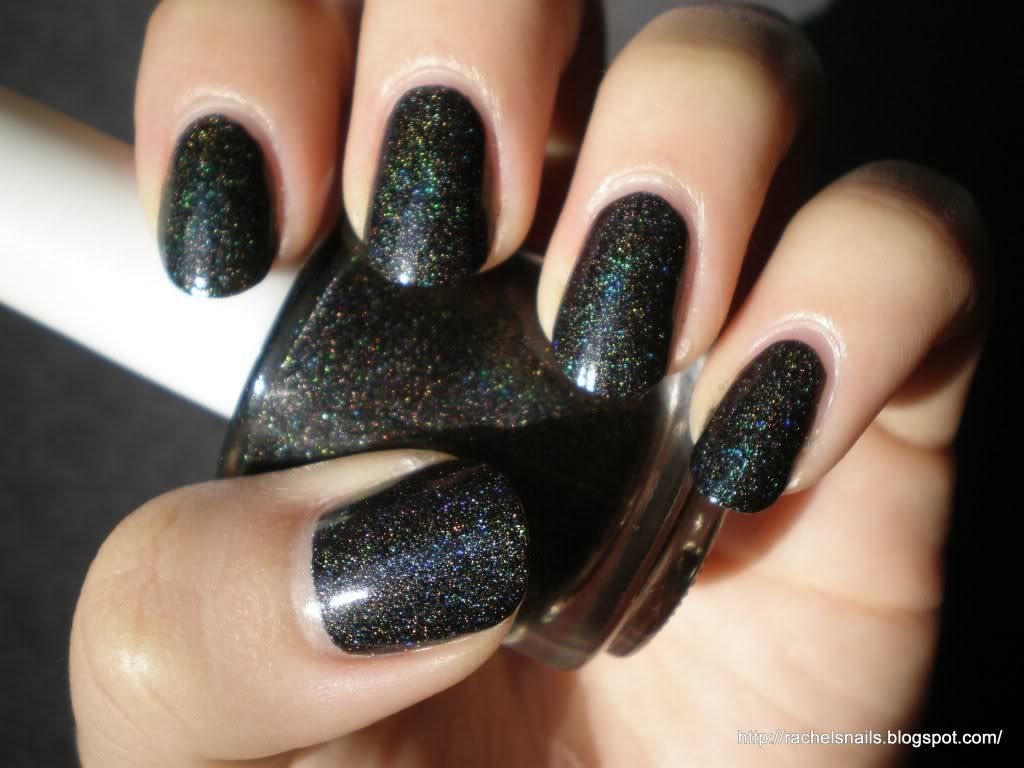 And last but not least... 3 coats of My Private Franken. If you can't tell by the name, I was trying to create a polish similar to OPI My Private Jet. I have a different formulation of MPJ, so I've never seen the holoy one in real life. This is an interpretation of what I think it would look like. I think I did a pretty good job!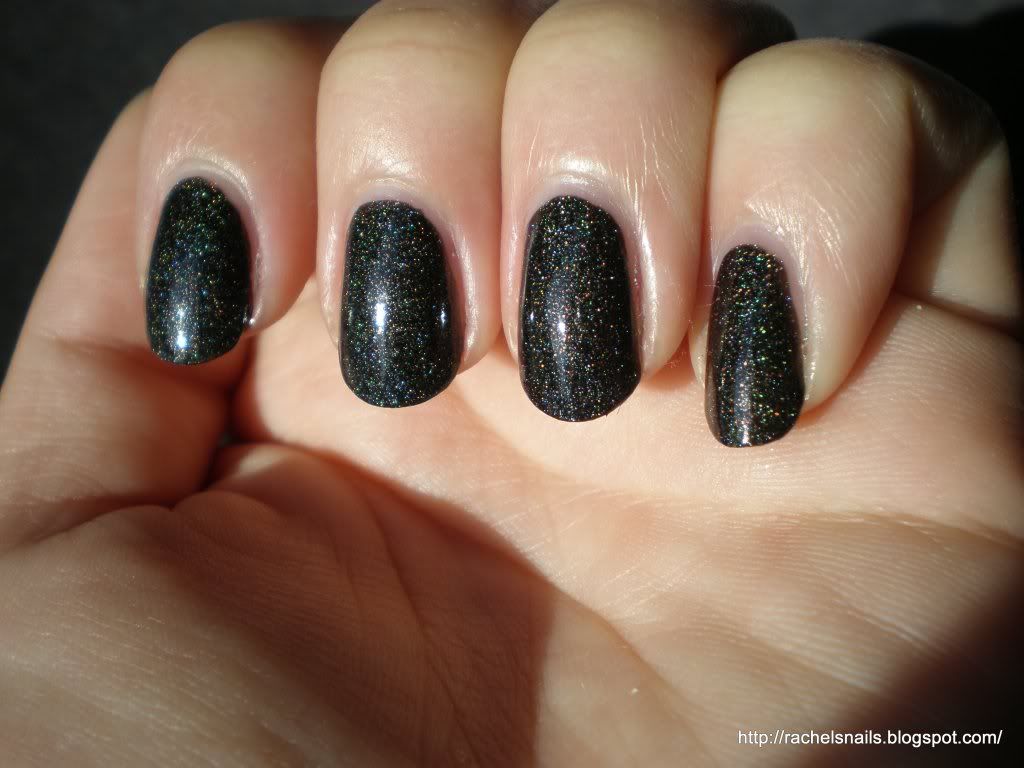 This was my first of the holo frankens and I'm quite proud! What do you guys think?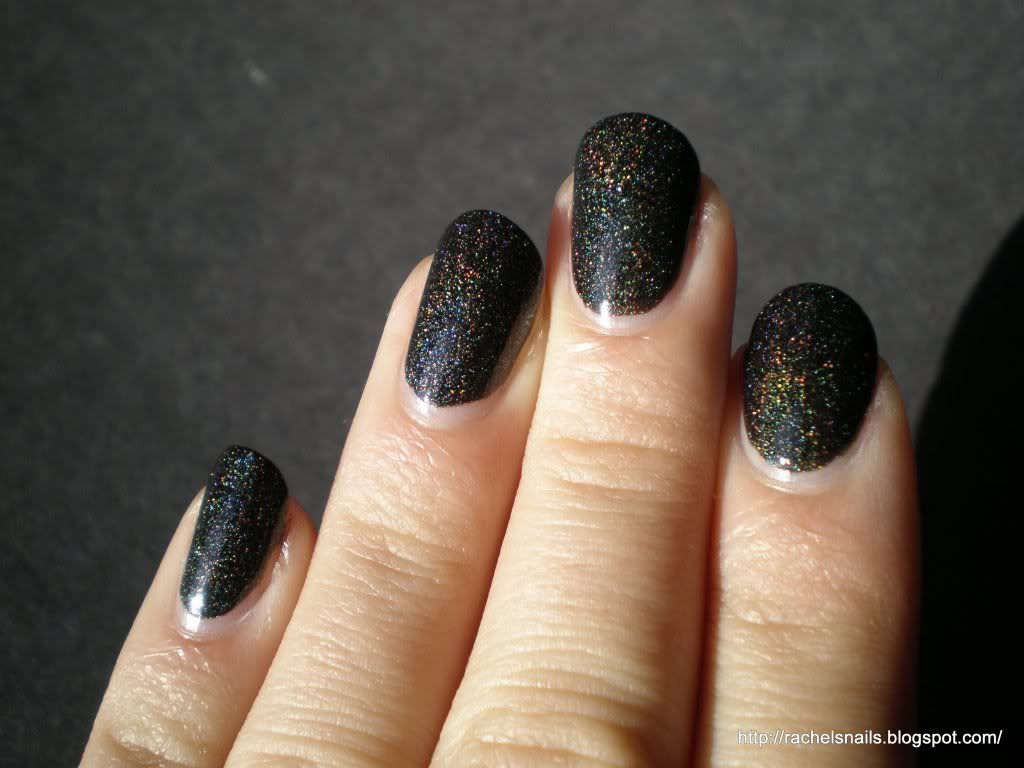 I love this polish so much!
My Private Franken Recipe
less than 1/3 Wet N Wild Black Creme
2/3 Sally Hansen Nail Prisms Diamond.
I know Diamond is discontinued but it can still be bought on eBay for pretty reasonable. I got mine at the Dollar Tree for 2 for a dollar. I heard some DTs still have them!
:)