Today's NOTD: OPI DS Illuminate. I picked this up on one of my trips to a beauty supply.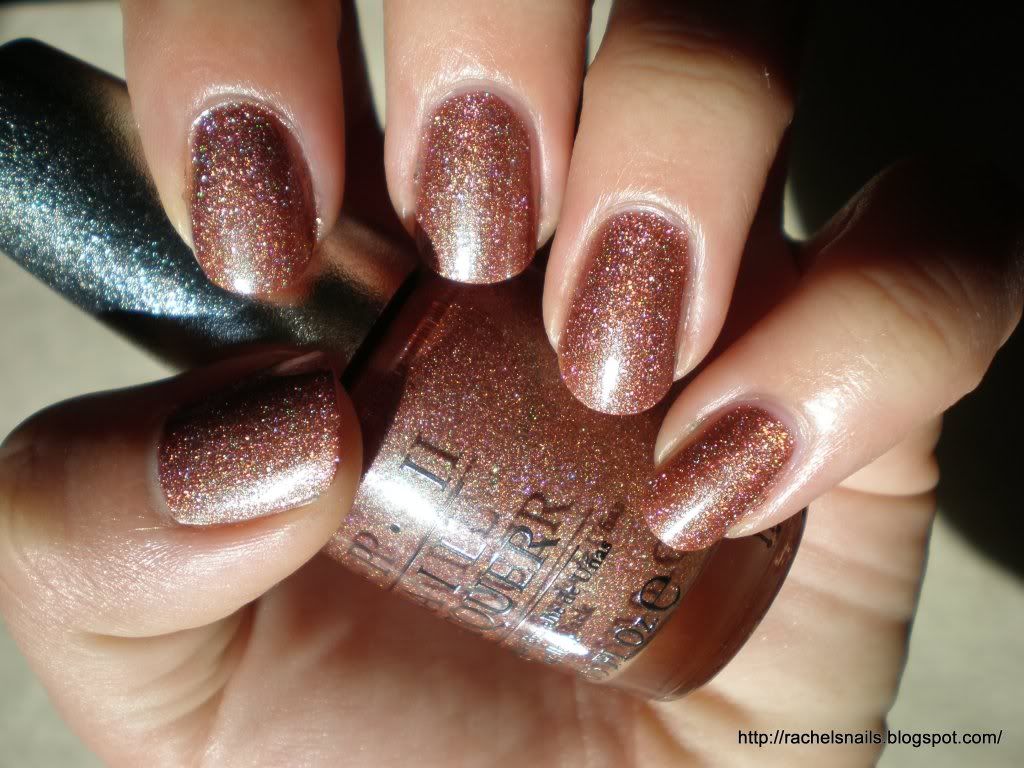 This is 3 coats. It is a copper polish with holographic bits. It also shines green in some light if I remember correctly.
Here you can see the holoy bits. I think the Designer Series has yet to disappoint me. Every shade I have in the collection is interesting, and I don't even have any of the hard to find holographics.
After about a minute of wear I did this: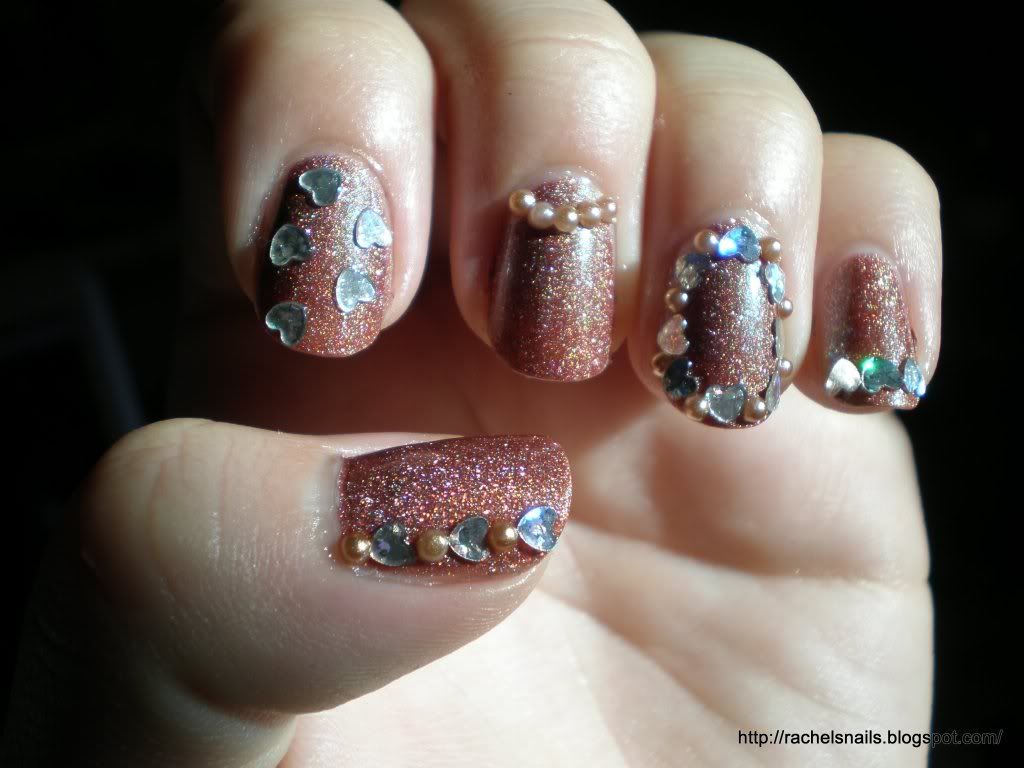 I used hearts and balls from eBay. This didn't even make it to the end of the day! I think I used China Glaze Fast Forward Top Coat and it just didn't hold anything on.
I hope everyone's Monday is going well!