What a silly title :).
Today I did a comparison of Wet N Wild Spectacle and Sparked. :) Li Lian from
ShortWideNails
asked me to compared them a while ago, and I've just gotten around to it.
Spectacle and Sparked.
Right away you can tell Spectacle is more purple and darker than Sparked.
Spectacle, Sparked, Spectacle, and Sparked. They look really close here, but the color difference is more evident in real life. This is 4 coats each I think.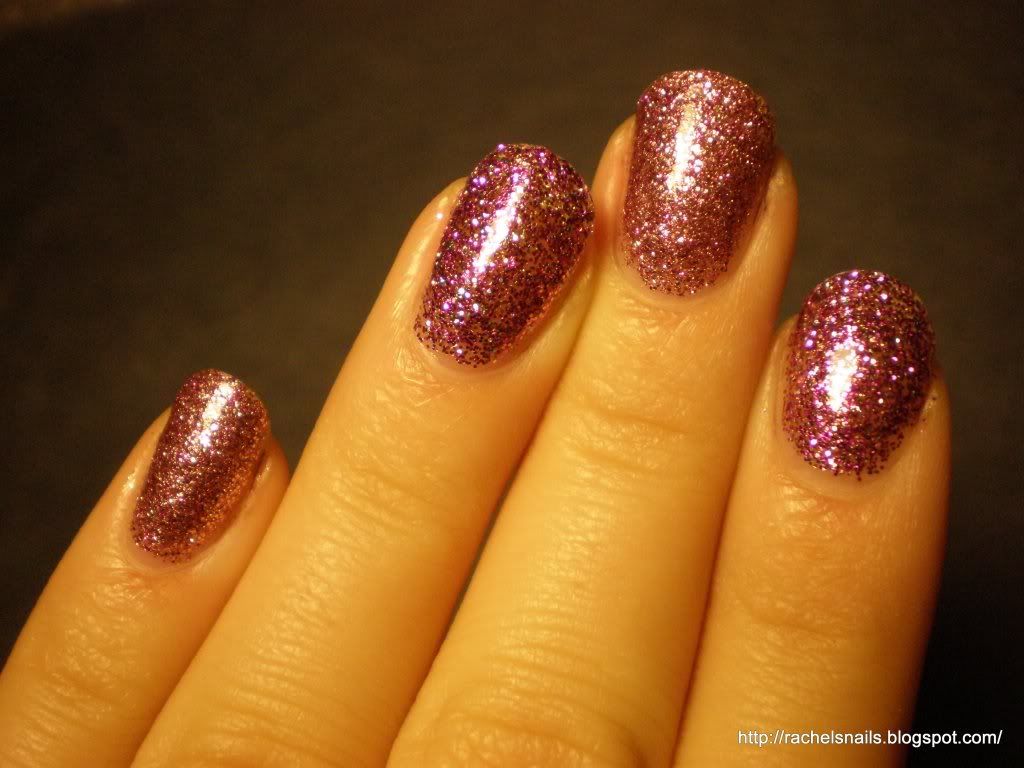 I did pour some of the clear out of Spectacle to get better coverage. :X.
Spectacle has what looks like blue glitter in it that shines silver, while Sparked has pink glitter in it that shines silver.
Here you can see a hit of blue glitter in Spectacle.
So (*in my scientist voice*) in conclusion, there are some similarities between Spectacle and Sparked but they are different enough to have both. I think Spectacle is more interesting, with the blue glitter, but I prefer Sparked myself.
And some Holiday nails to get your Jingle Bells rocking: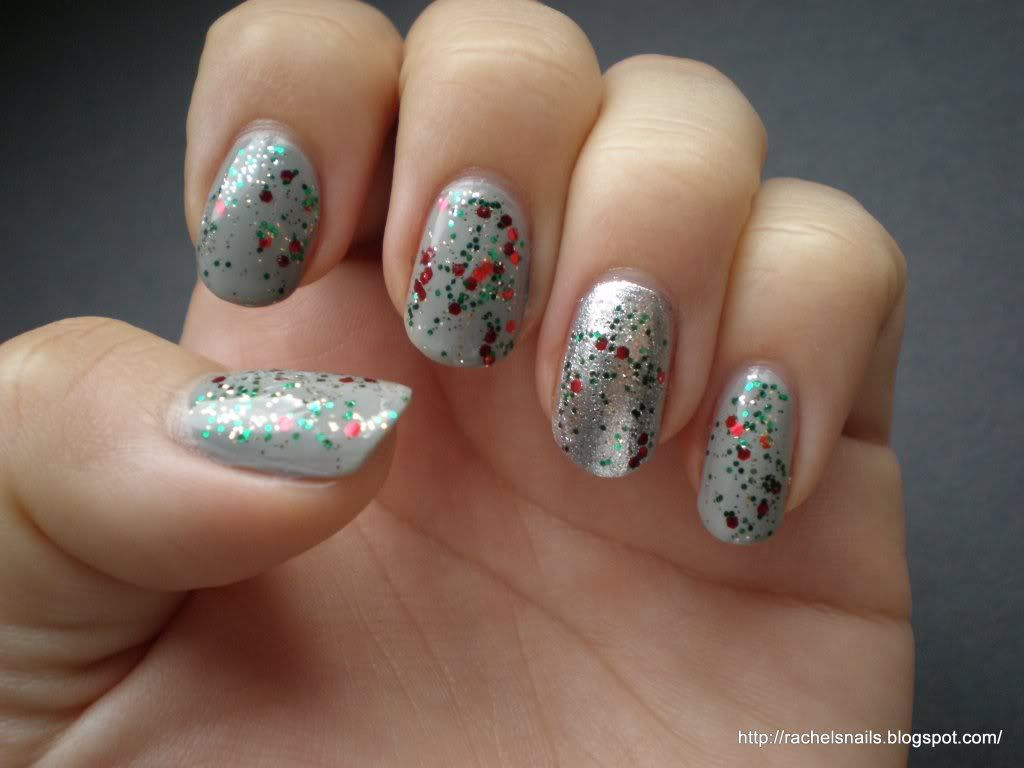 The base is Sally Hansen Wet Cement, except on my ring finger which is Sally Hansen Celeb City, and topped off with China Glaze Party Hearty.
Yum!