Today I have two polishes from the Wet N Wild Holiday Collection. Well, at least I think these are. :)
I'm a HUGE impulse buyer, so I grabbed these for the names and paid no attention to the display.
Tipsy and Midnight.
I admit, I only wanted Tipsy. I love funny polish names. The more sexual and obscene a polish name is- I want it. Even if it was the ugliest color in the world. I actually bought a polish the other day named "Fatigue" and it was this terrible frosty green. Ahem, anyway...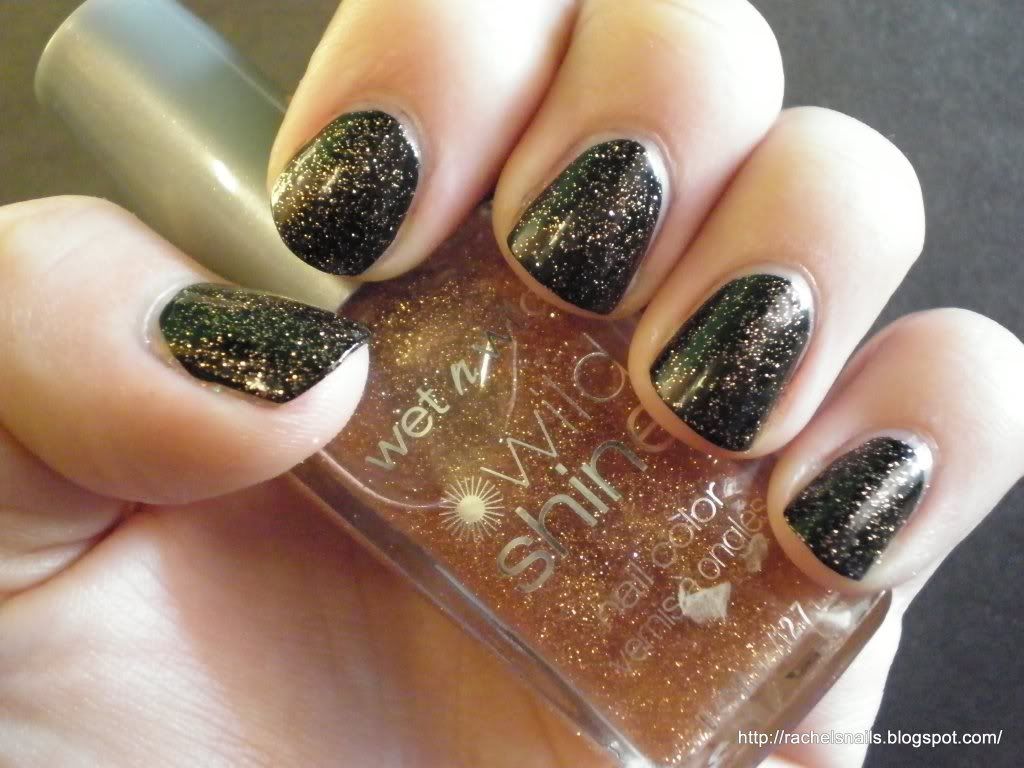 This is 1 coat over Wet N Wild Black Creme. I see why it's called Tipsy- It's a Champagne glitter!
This combo feels a bit autumn like. I'm not sure if I like this or not.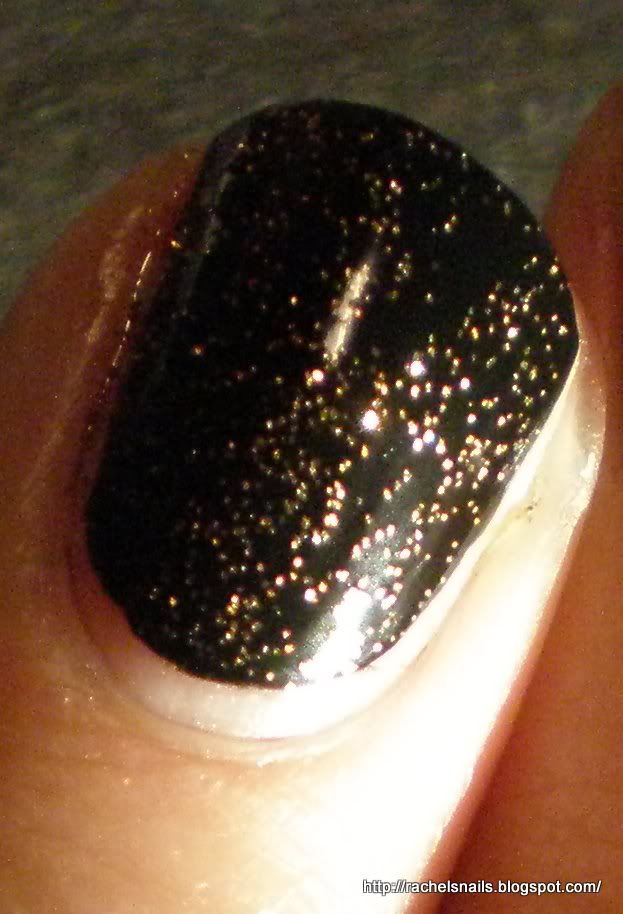 A close up.
This is 2 coats of Midnight. Please ignore my awkward looking hand. This polish is really lovely. The first coat was sheer but the second made it opaque. I could have used 3 but you know...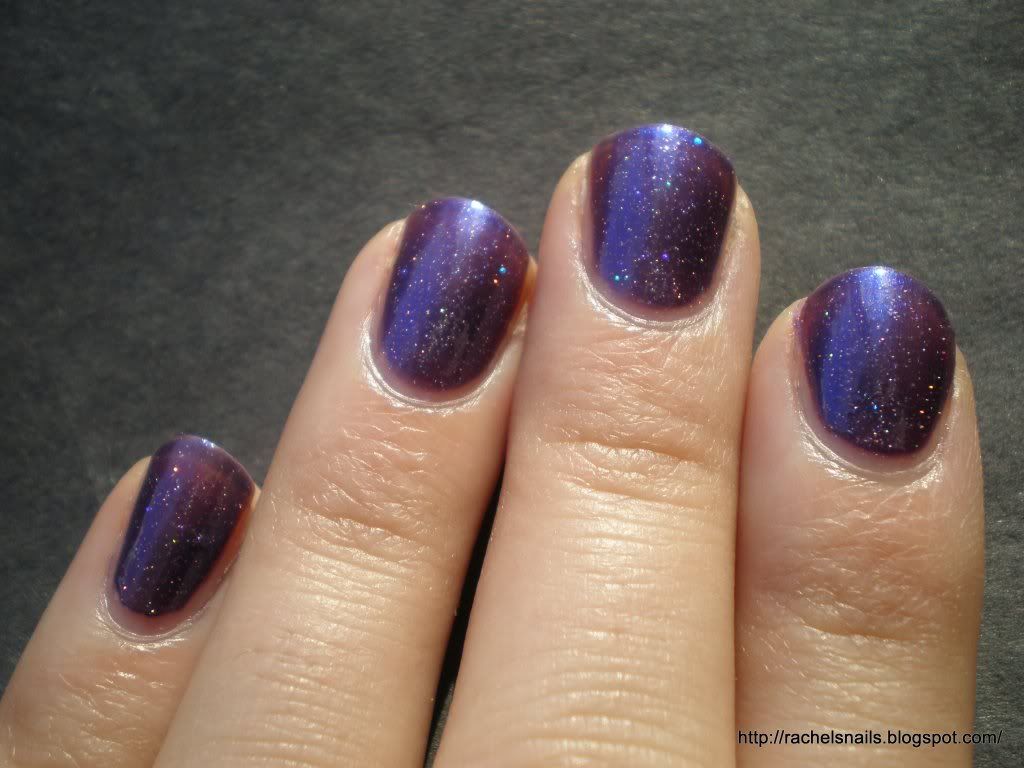 Midnight has little bits of holographic glitter in it. I was trying to catch it in the sun which makes the polish look more sheer.
I think this close up makes it look grittier than it is.
I'm starting to really love Wet N Wild polishes, for less than a dollar, the quality is much better than expected.