:) Today I have swatches from the Zoya Wonderful Set I bought on
Black Friday
.
The only one in the set I didn't swatch was
Kristi
, which I've swatched earlier.
Cola, Burke, Stacy, Shivon, Shawn, and Kelly.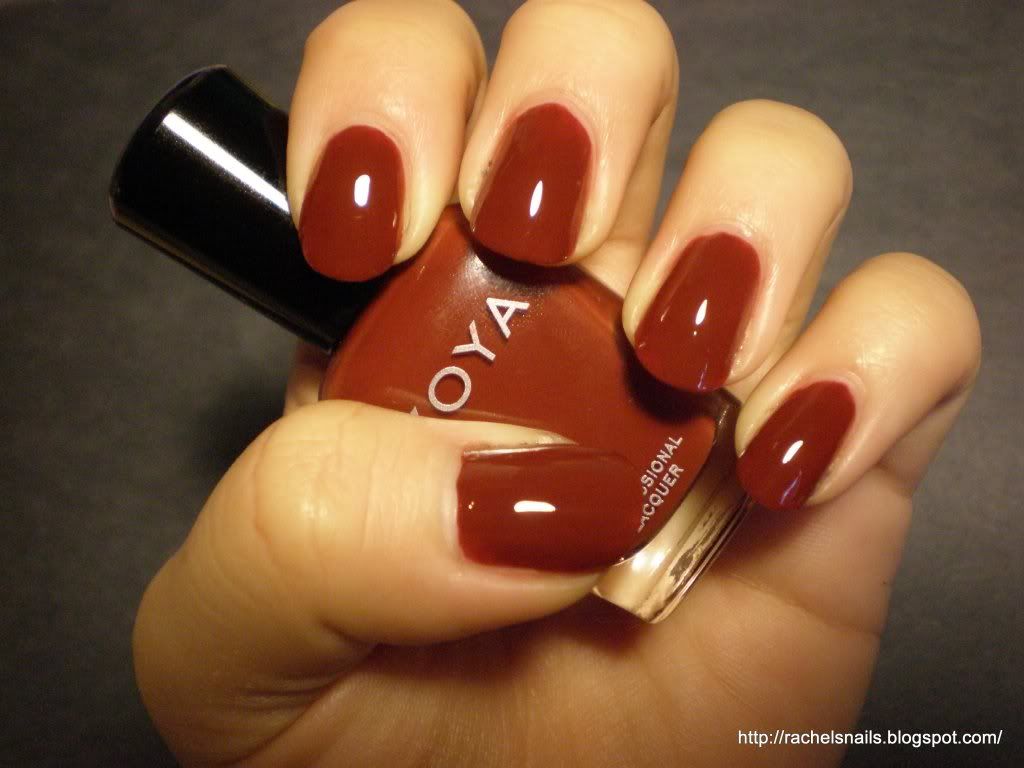 This is 3 coats of Cola. Cola kept trying to turn purplish on my camera, but it's very much a reddish brown. Cola applied pretty streaky. I thought this color would look really cool, but instead it just is very strange. I think it would be a good color to help in nail art, but I haven't warmed up to it for a full mani.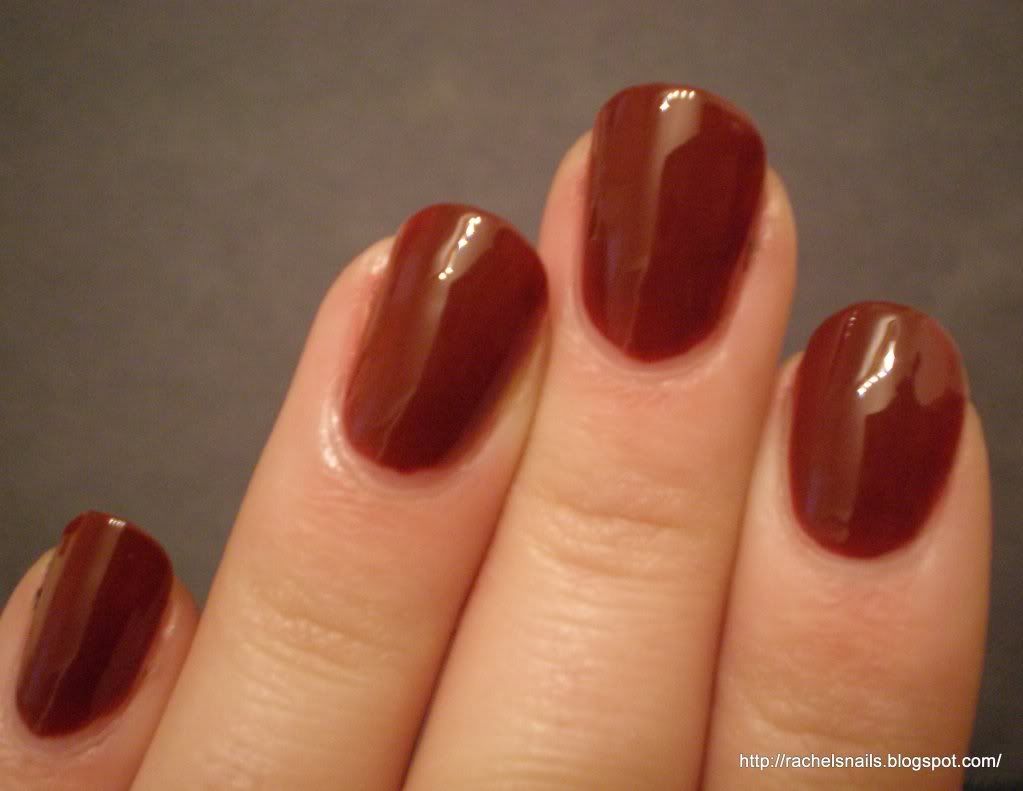 This color right now makes me say "Blurgghhhh". :P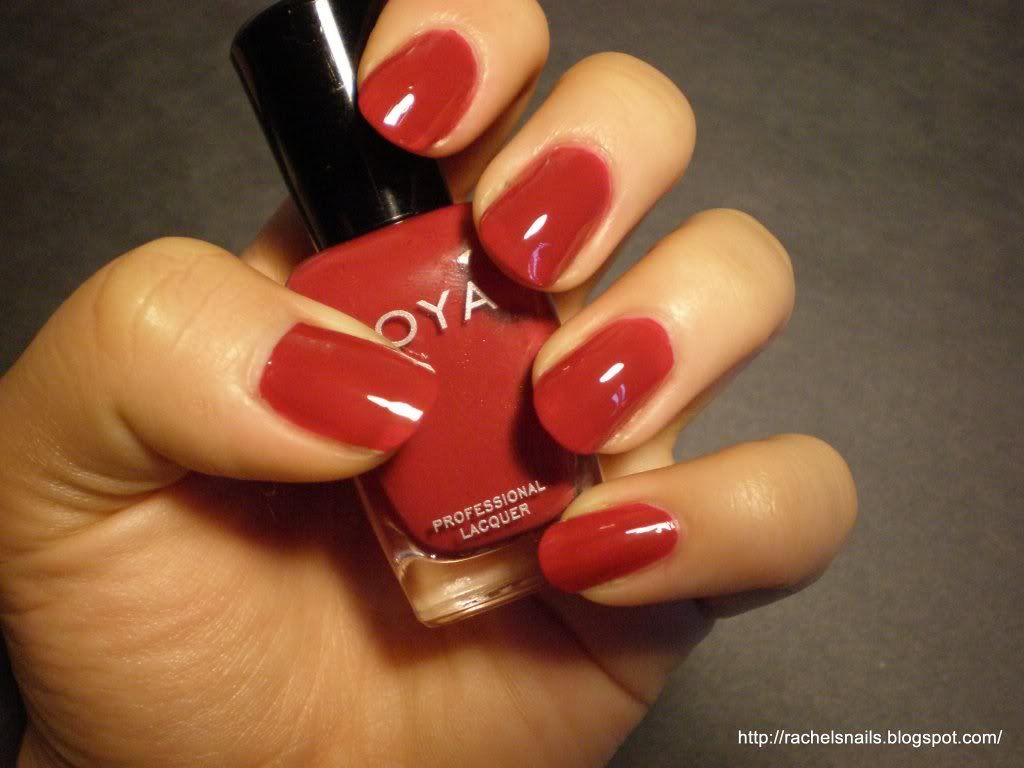 This is 3 coats of Burke. It was opaque in 1 coat but was streaky. I noticed with these Zoyas they are opaque but get oddly streaky at the tops of my nails. I think this is a user issue, not the polish. I thought Burke was going to be like Kristi, but Burke is a bit more pinkish and not so blood red.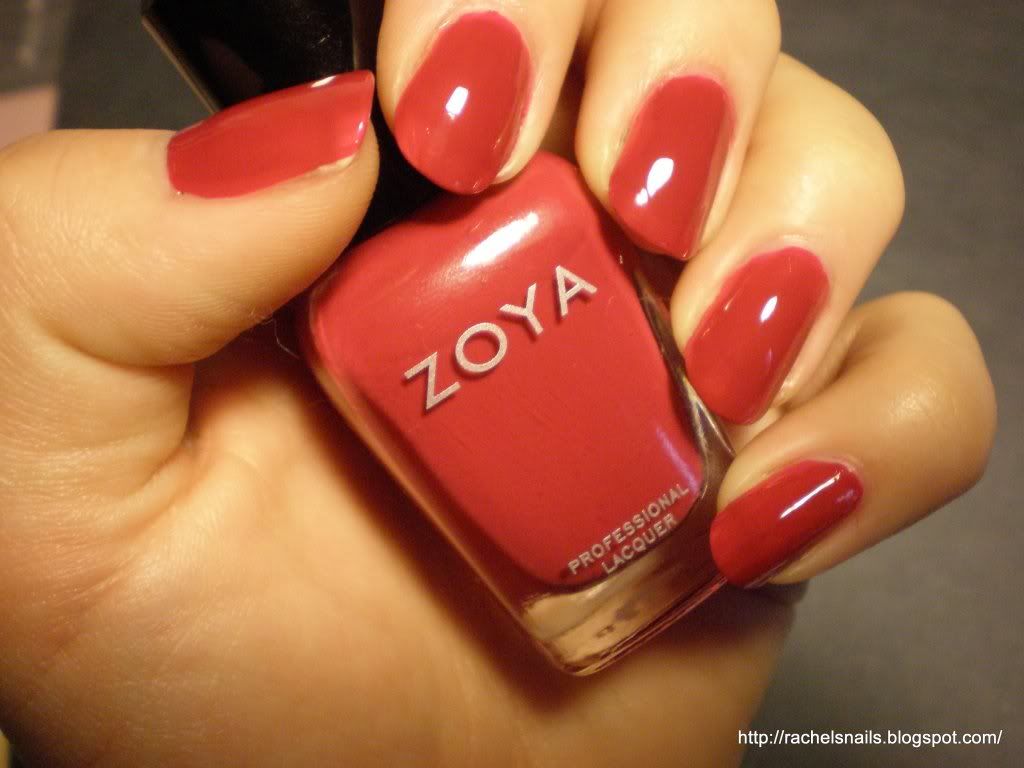 This color was hard to clean up too. :(
Here is Stacy. I loveeee this color. It is a deep, shiny burgendy color. I love that Stacy is a bit vampy but still pretty and not too harsh.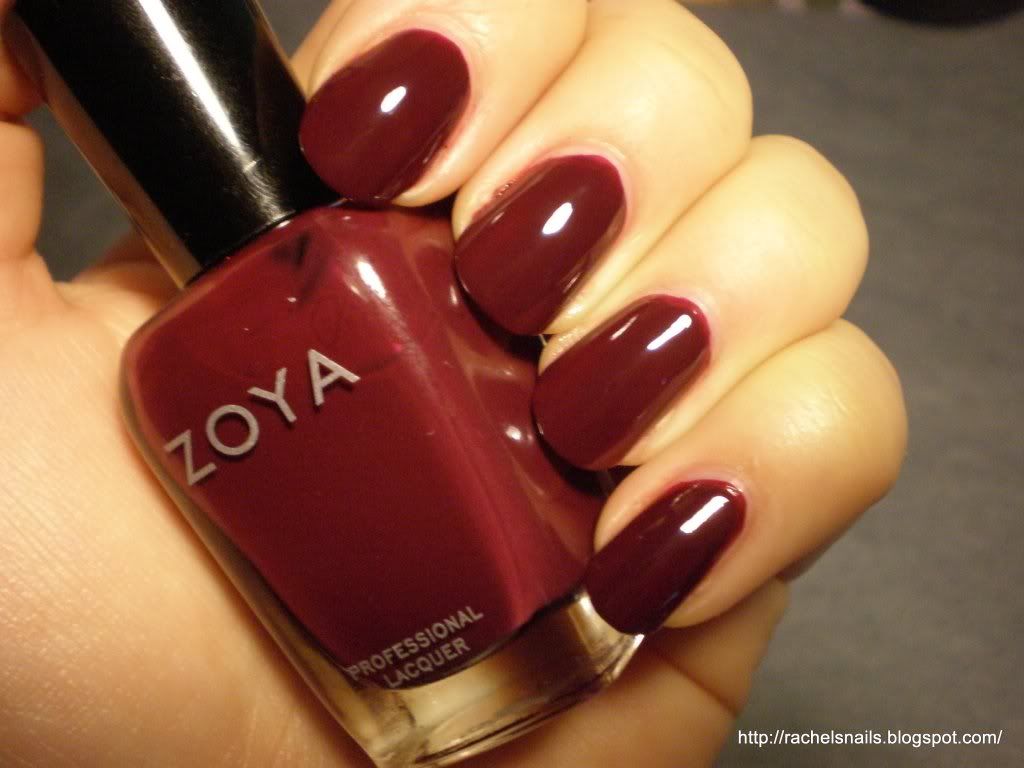 I had the same problem with tip streakiness so this is 3 coats.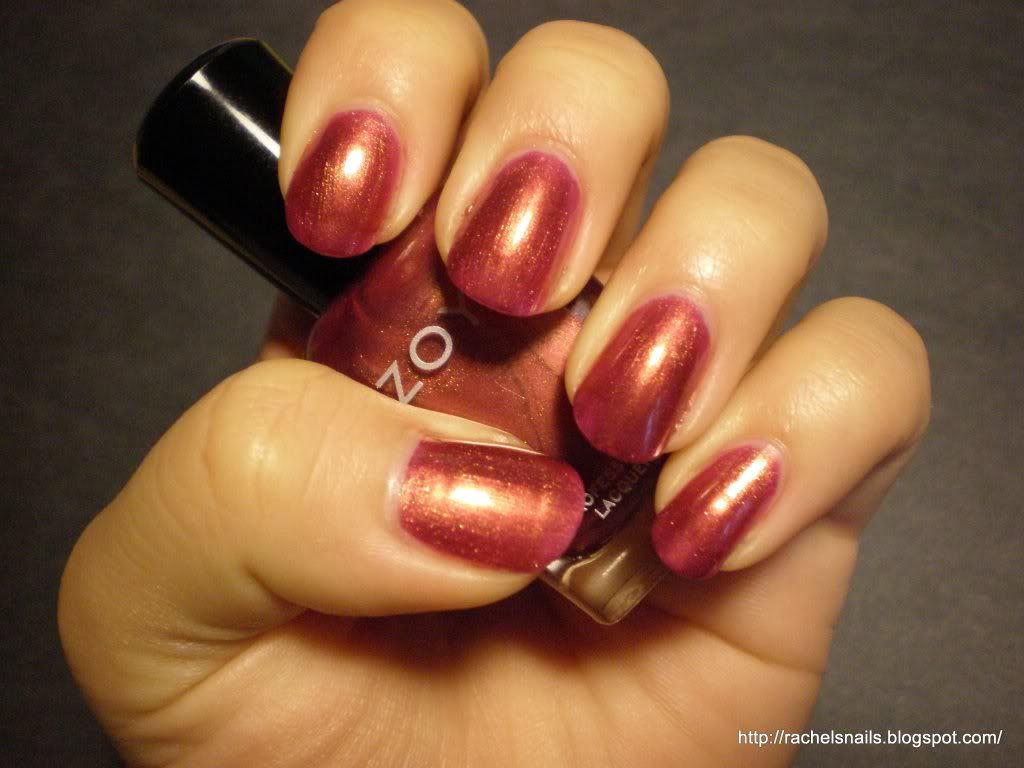 This is my favorite of the group, Shivon. This is 2 coats, but now that I'm looking at the pictures I should have done 3. Shivon is a very pretty pink with an orange shimmer to it. This one applied well in my opinion.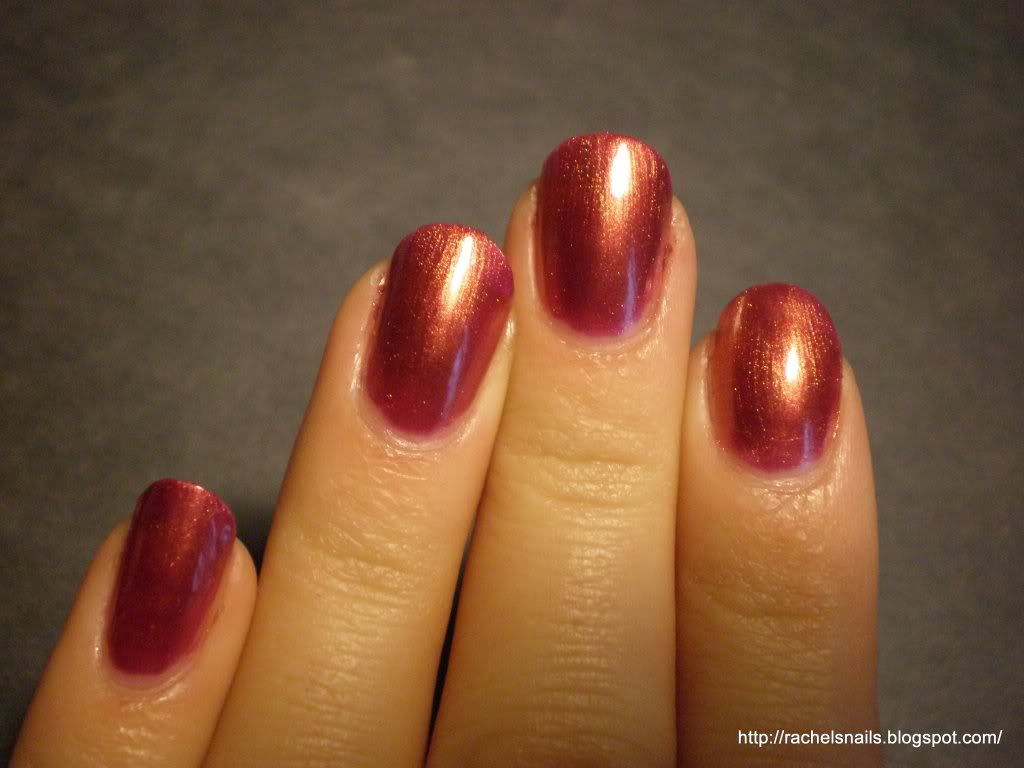 It's very feminine. :)
This little olive gem is Shawn. Which by the way, I think is a good name for this polish. I used 2 coats because the first was streaky.
It's a perfect swampy green creme. :D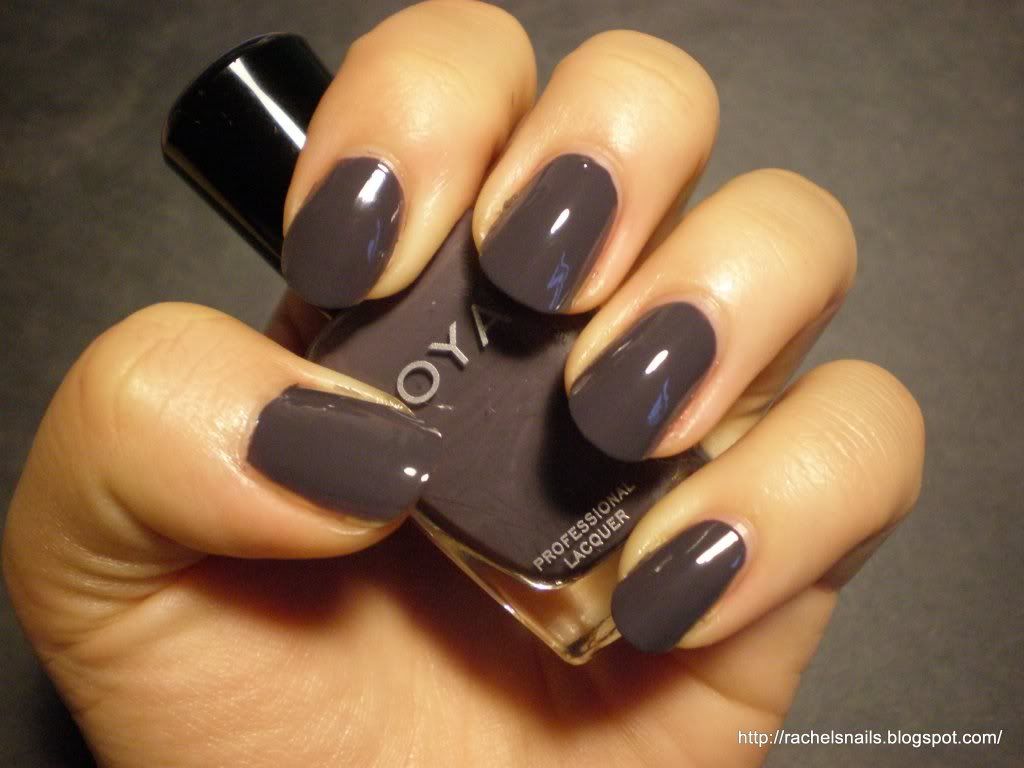 Last is Kelly. this is 2 coats and I really love it. It's a grey with a purplish base that makes it lovely against my skin tone.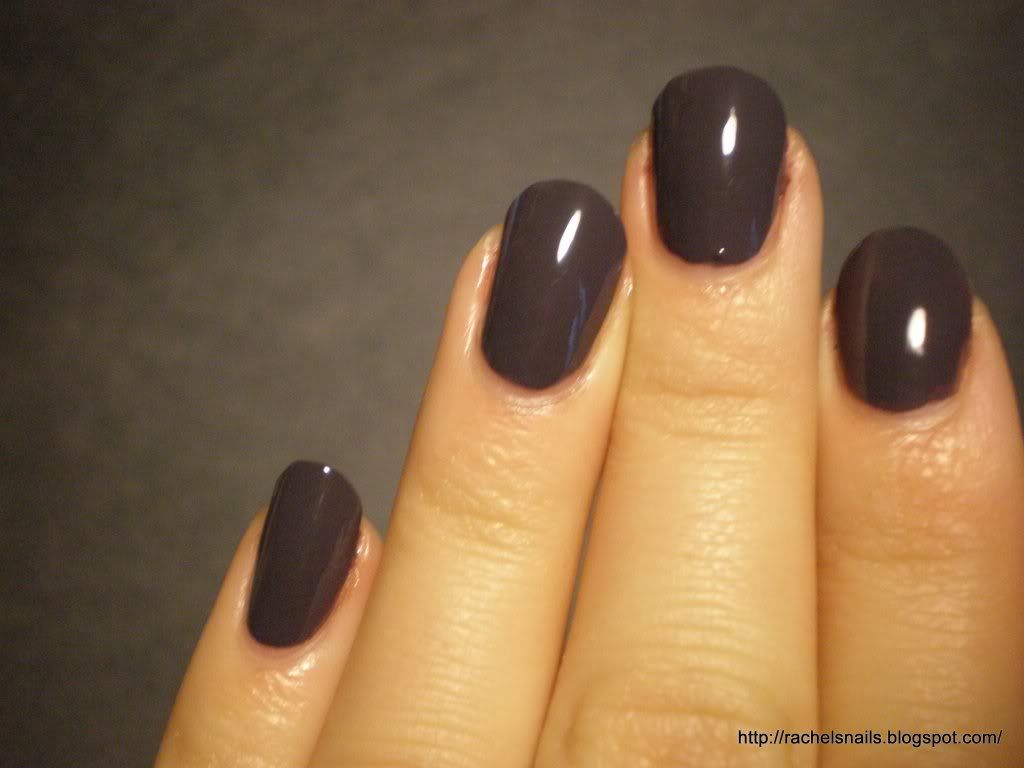 This is a darker grey then another greys I have so I'm happy to add this to the collection. It's very pretty.
Overall, I had some issues with streakiness, but I feel it was mostly an issue with how I was applying.
How do you guys feel about Zoyas?