Hello everyone!
I'll be having a mini giveaway with just a few items to celebrate hitting the 100 follower mark. Because I'm currently already having a giveaway, this one is a bit smaller.
This is what I'm giving away: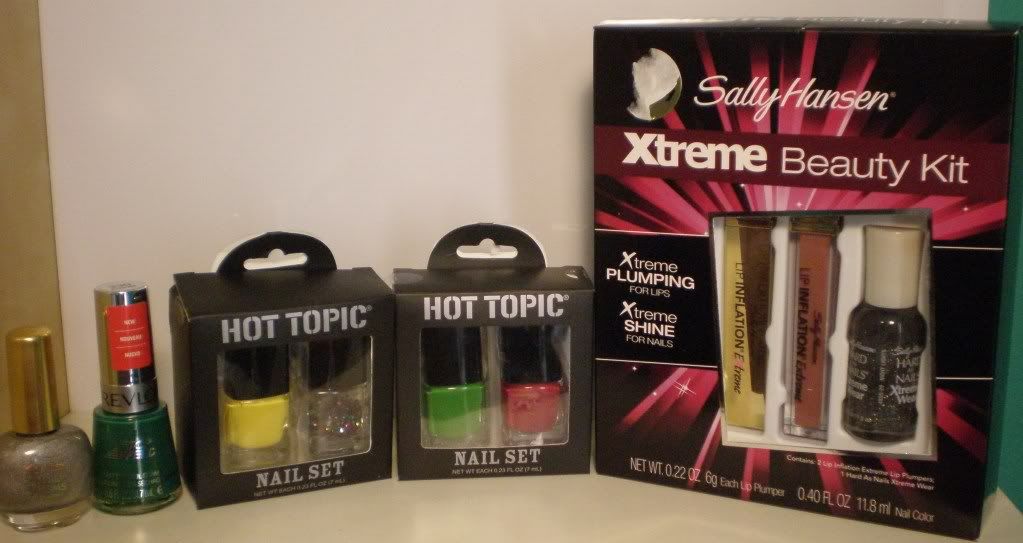 Sally Hansen Nail Prisms in Diamond, Revlon Top Speed in Emerald, Hot Topic nail polish sets (2) with yellow, multi glitter, green and pink polishes. Also, A Sally Hansen Xtreme Beauty Set which includes two lip glosses and Sally Hansen Hard As Nails Xtreme Wear in Night Lights.
*Items will be sent without boxes. Boxes are there to show these items are new, which they are. These items are new and bought by this little lady. I've always wanted to make fine print. :)
Just fill out the form below and if you want an extra entry blog about my giveaway and include the link in the form.
Some other fun blog news: since a few of you have shown interest in how I do my manis and my nail care routine- I will be showing you what I use. I'm thinking of alternating nail polish posts and mani posts.
:) Let me know what you guys think!
And thanks for reading!