Morning! The winner of my giveaway will be announced later today!
:) Right now, I want to share with you the CND Red Hot Set.
This is a set of two polishes, Just Red and Red Sparkle, that CND released for Valentine's Day.
Just Red and Red Sparkle.
This is 1 coat of Just Red.
I could have used 2 coats but I figured I was about to layer it anyway.
Just Red looks a little bit orangey in these pictures, but it's really a "blood red" creme.
I'm not a huge fan of reds, but the formula on this was great.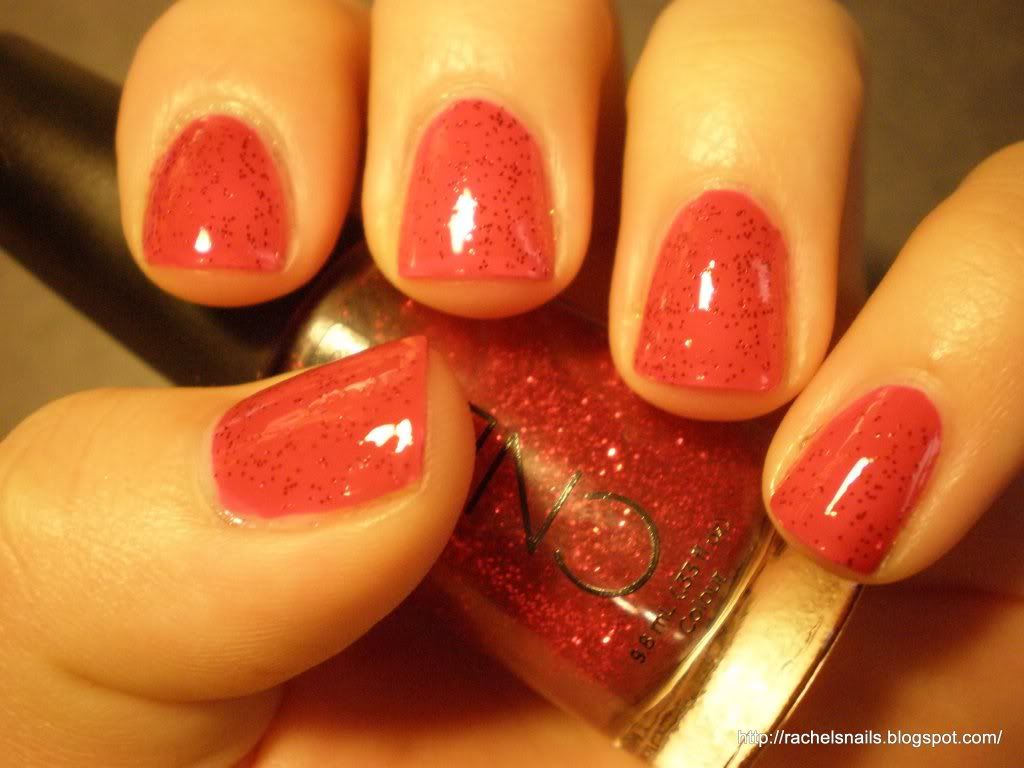 This is Red Sparkle layered over Just Red. I used 1 coat.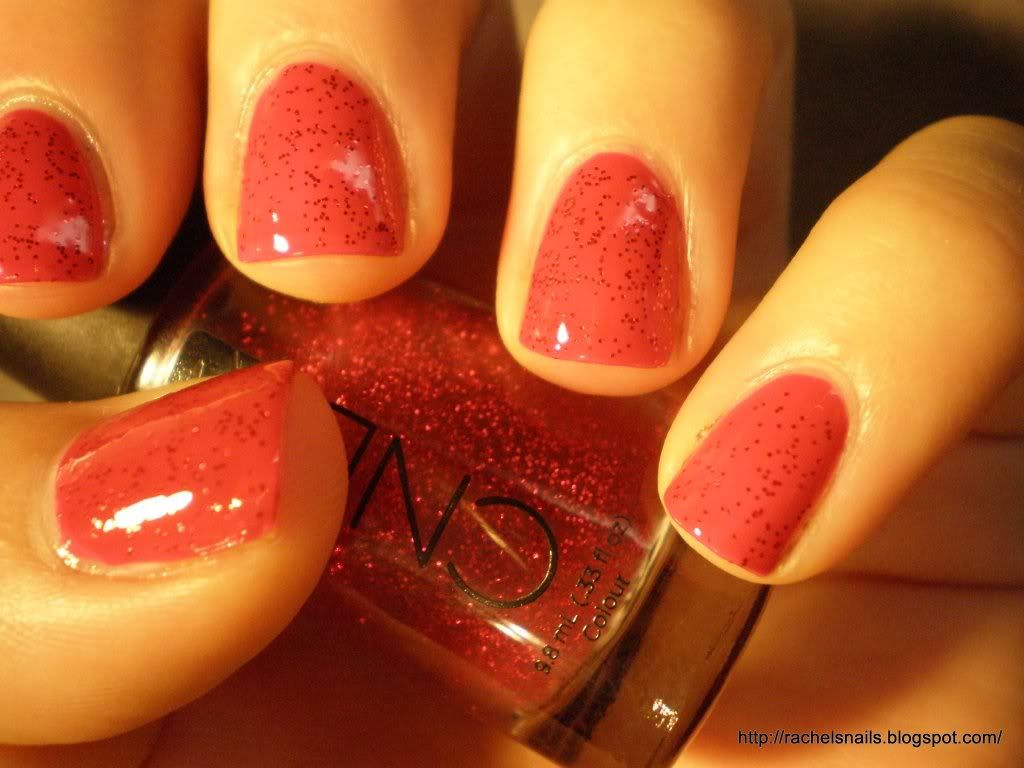 I wasn't too impressed with this effect. It's JUST red sparkles. When I applied Red Sparkle I had buyers regret. I couldn't believe I spent money on something so simple!
It's just kind of average looking. This isn't the coolest effect that CND makes.
It's festive, that's all I can really say.
And then I did this...
WOW. Suddenly the Red Hot Effects pack became a lot cooler. The red sparkles looked very cool under the stamping.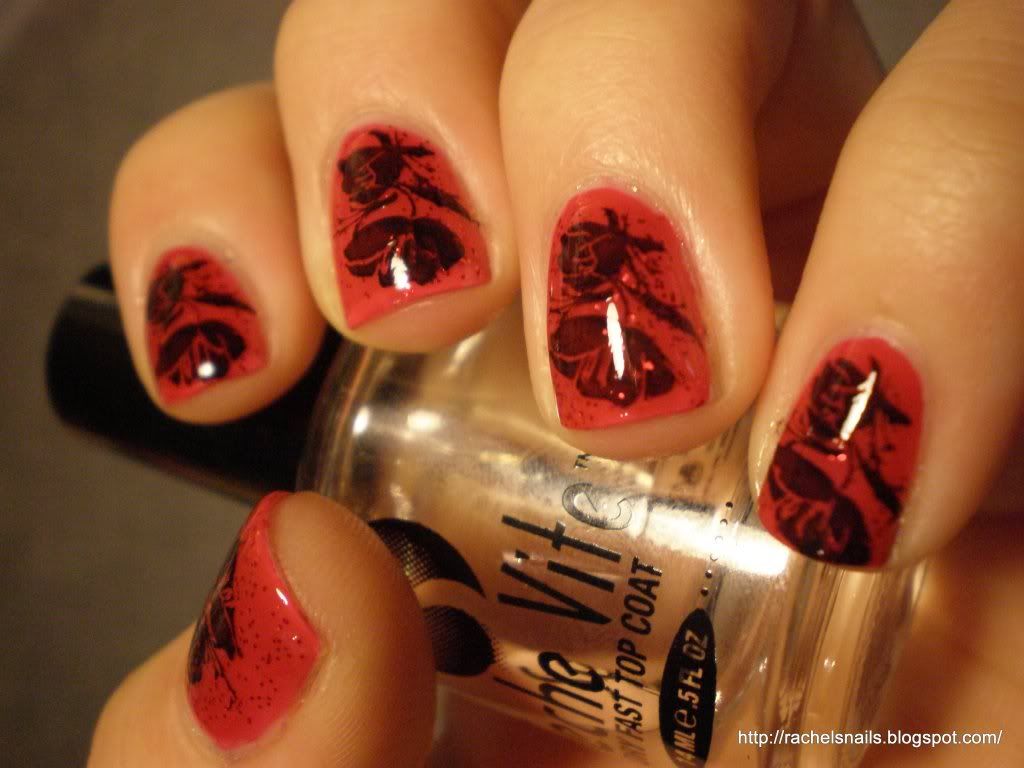 I love the way it looks under the flowers. I loved this set under black.
I stamped with Wet N Wild Black Creme and Bundle Monster plate BM09.
I LOVE the way this looked! :)
Lesson learned- if you play around with polish long enough- you can learn to love it.