Hey, ladies! Just a reminder that my giveaway ends tonight!
And in other exciting news- I've found all the Katy Perry OPI polishes in full sized, except Black Shatter. So, now I have a set of minis that I no longer need. I'll be giving away the mini set, I just want to make sure that the last two prizes make it to the winners. :)
Today's post is about my second Diamond Cosmetics order. I ordered from them when they were having another free shipping promotion. Their website is set up very strange, and even during free shipping promotions- it looks like its charging you for shipping, but they don't actually change your card for shipping. It's kind of wonky.
Not Your "Hum Drum" Plum, Rubies & Diamonds, and Red Chunky Glitter.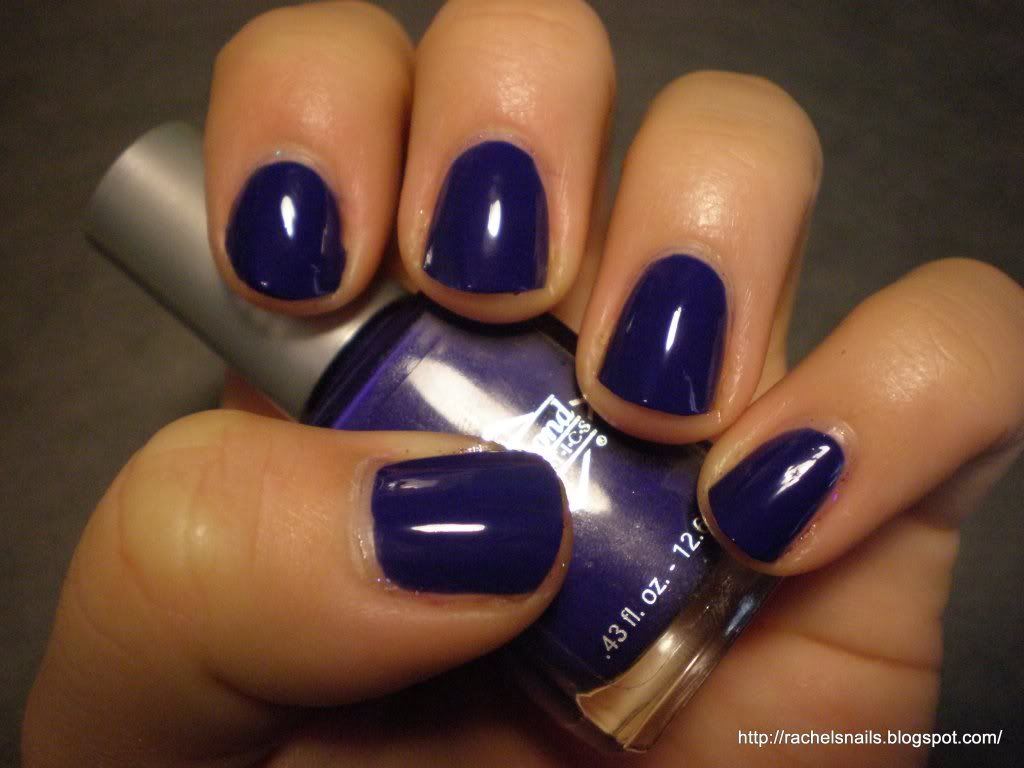 This is 2 coats of Not Your "Hum Drum" Plum.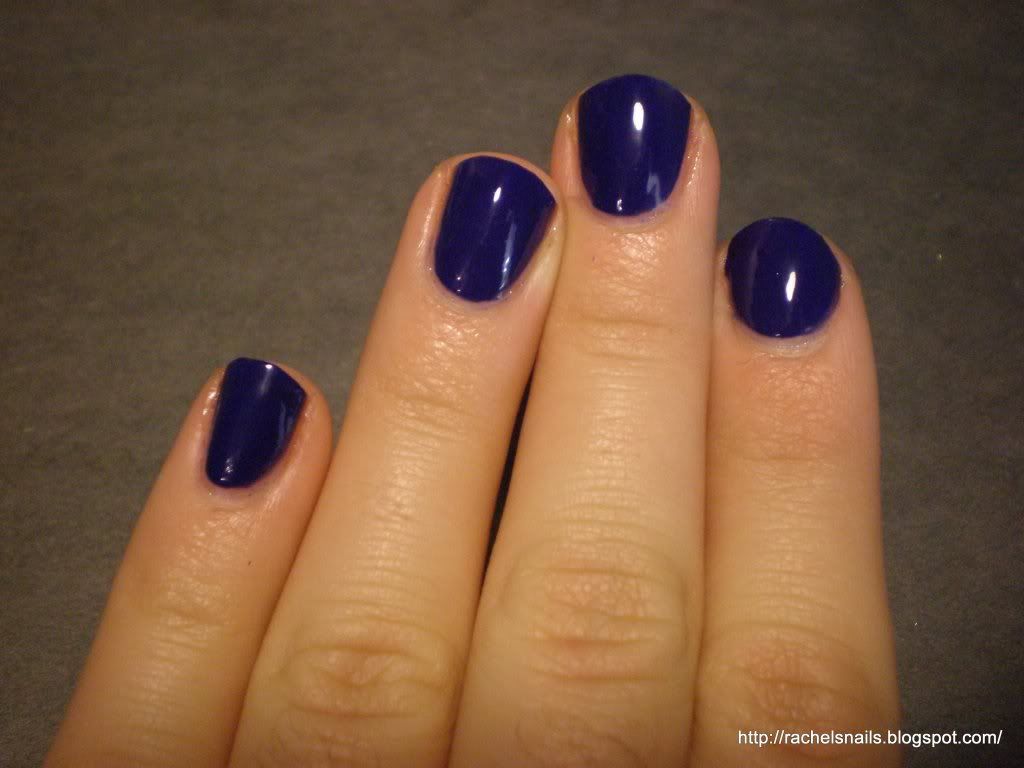 This is obviously not your hum drum plum, nor is it plum! It's an opaque navyish blue polish. I want to call it a jelly-creme.
I love how pigmented this polish is.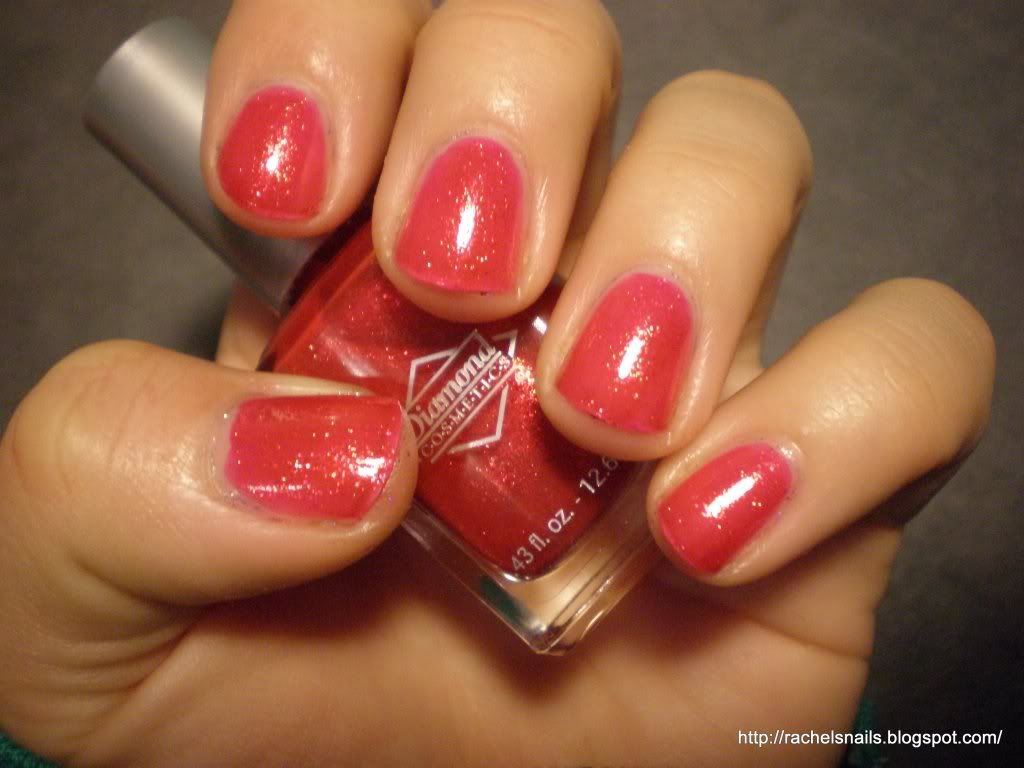 This is 2 coats of Rubies & Diamonds.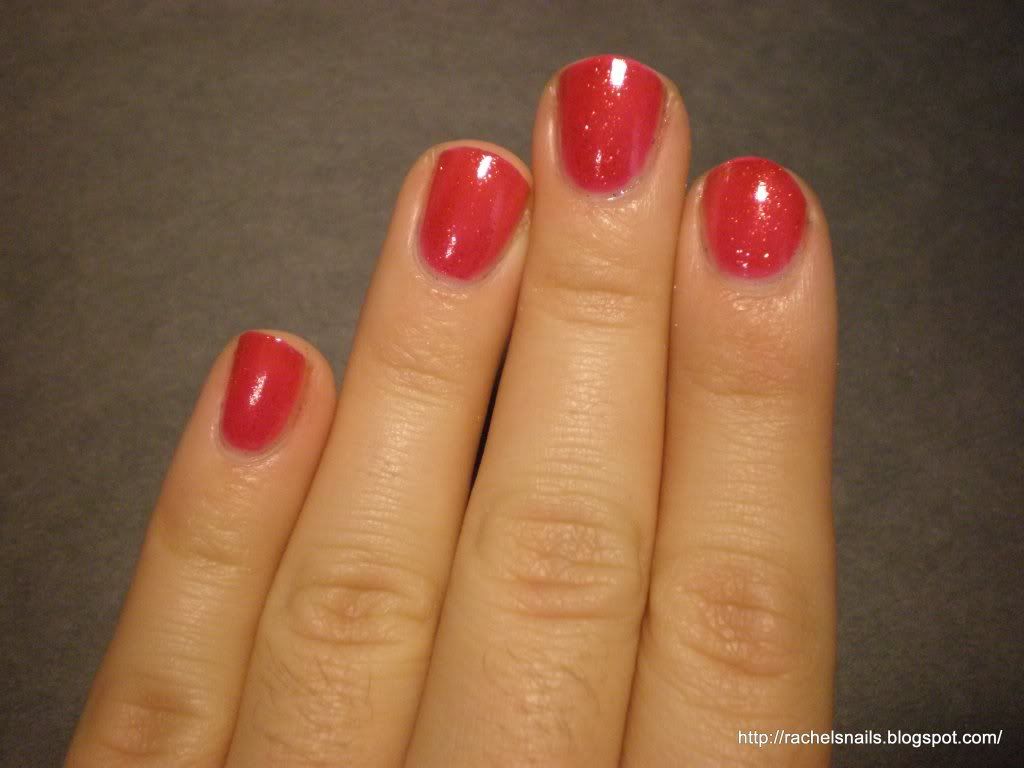 Rubies & Diamonds is a red polish with gold glitter. I was kind of disapointed with this one. I thought it was going to be like Amethysts & Diamonds, which had holographic glitter.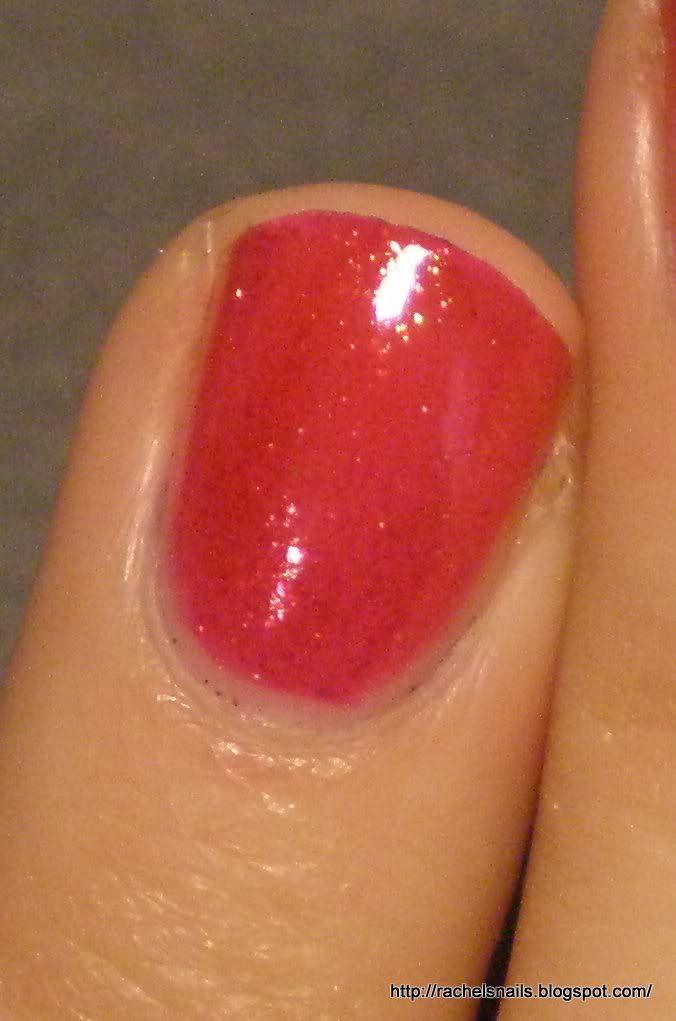 The gold glitter is not as subtle as it looks here.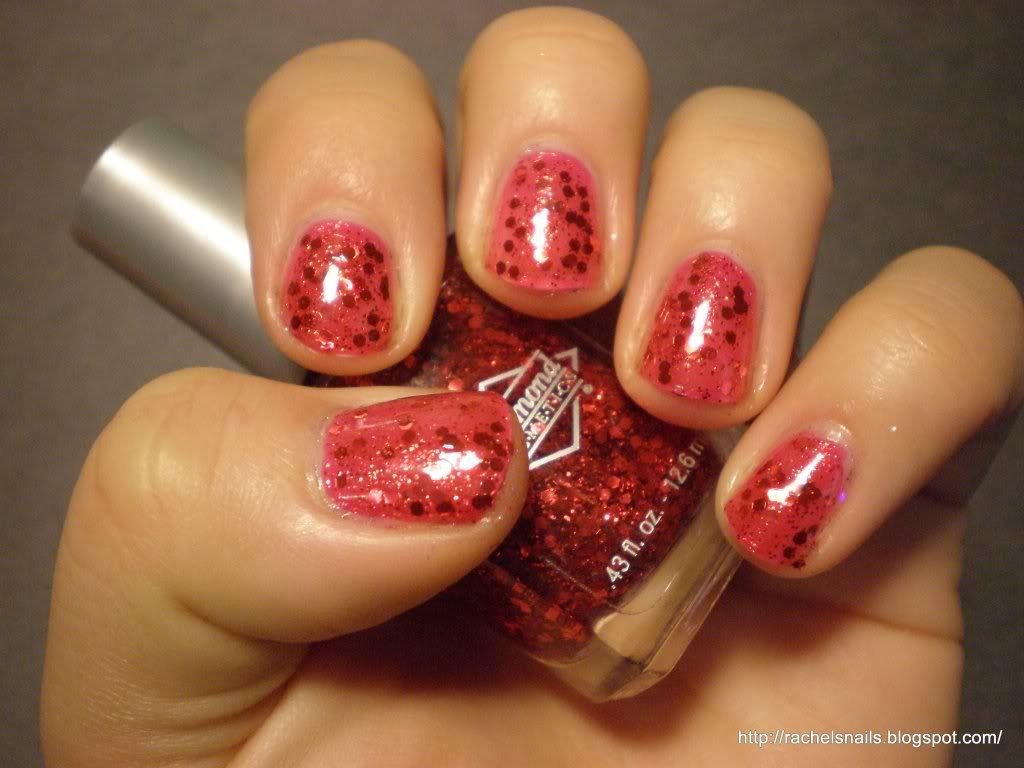 This is 2 coats of Red Chunky Glitter over Rubies & Diamonds.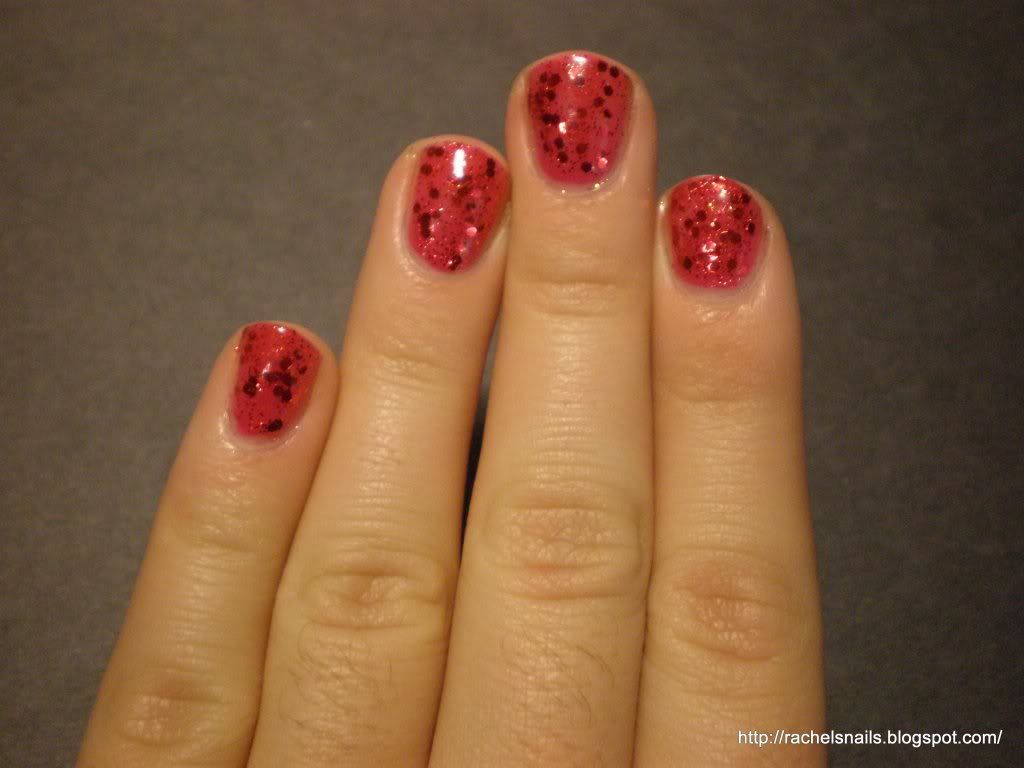 This wasn't as opaque or exciting as I thought it would be. It's red hexagon glitter in a red base. It's a dupe for Wet N Wild Prancer, which I never found in stores.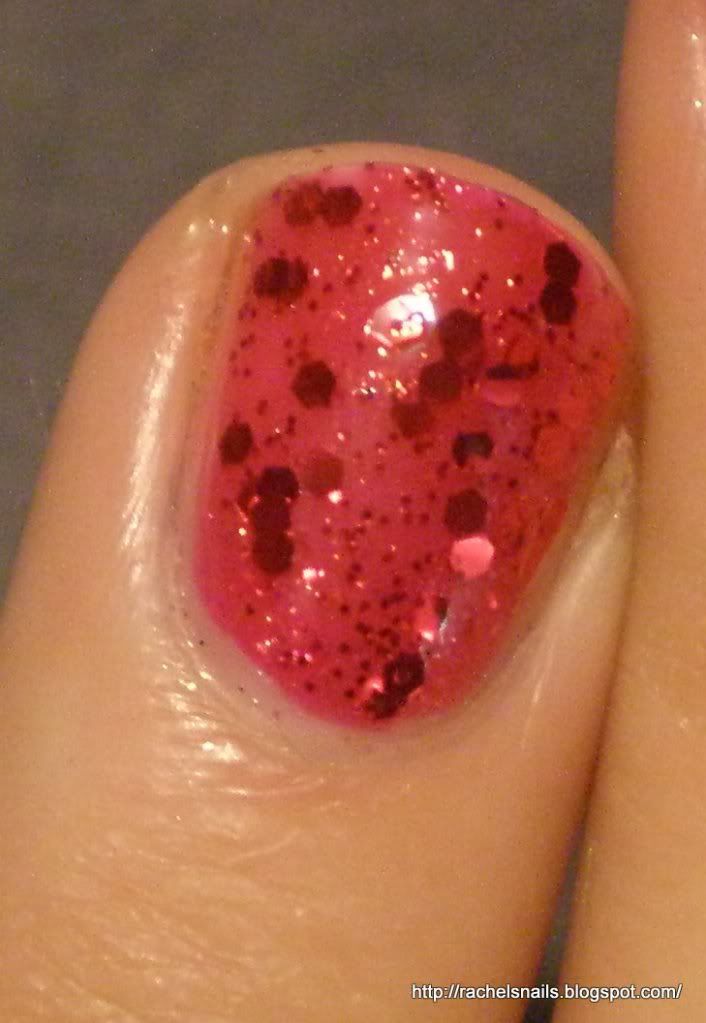 Maybe I'll try this over black.
I love Diamond Cosmetics. I know I had that one incident with them, but besides that everything about this polish is awesome. They have great colors, great prices, and pretty good customer service. I've heard they raised their prices recently- only slightly. This is bad news to hear, but they are still VERY cheap and have a lot of dupes for more expensive brands. :) I'll be ordering more in the future!