TGIFF! (Thank God It's Franken Friday!)
:) Today's frankens are all glittery and crazy.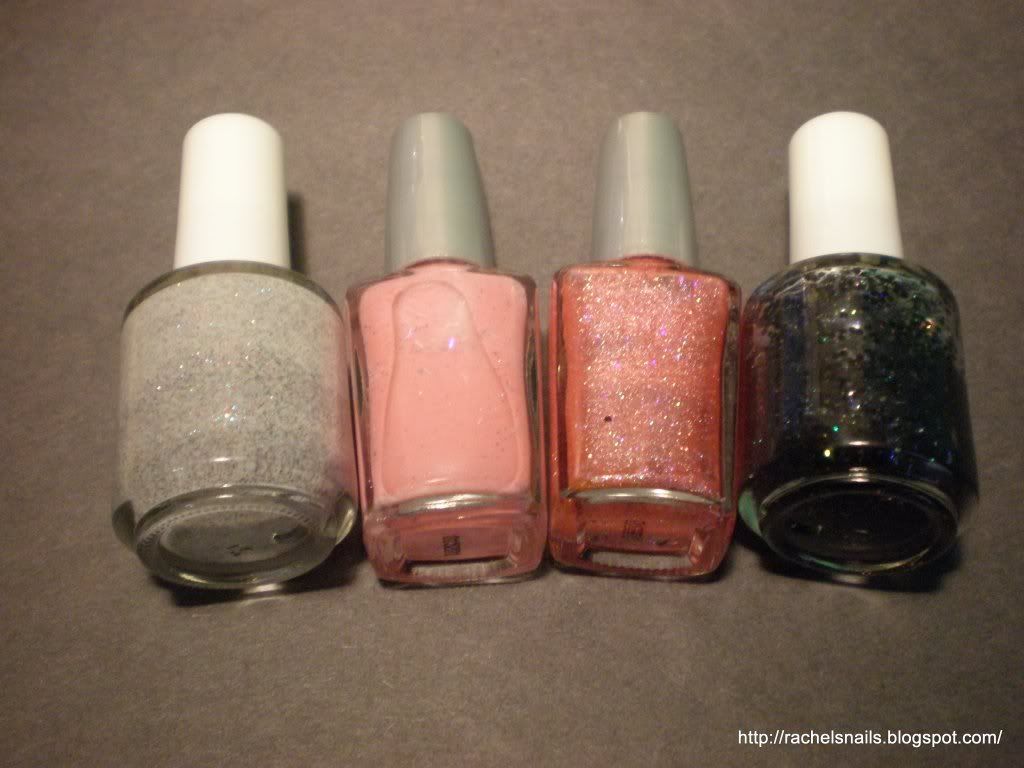 Fairy Vomit, Birthday Cake, Strawberry Frosting, and Spider.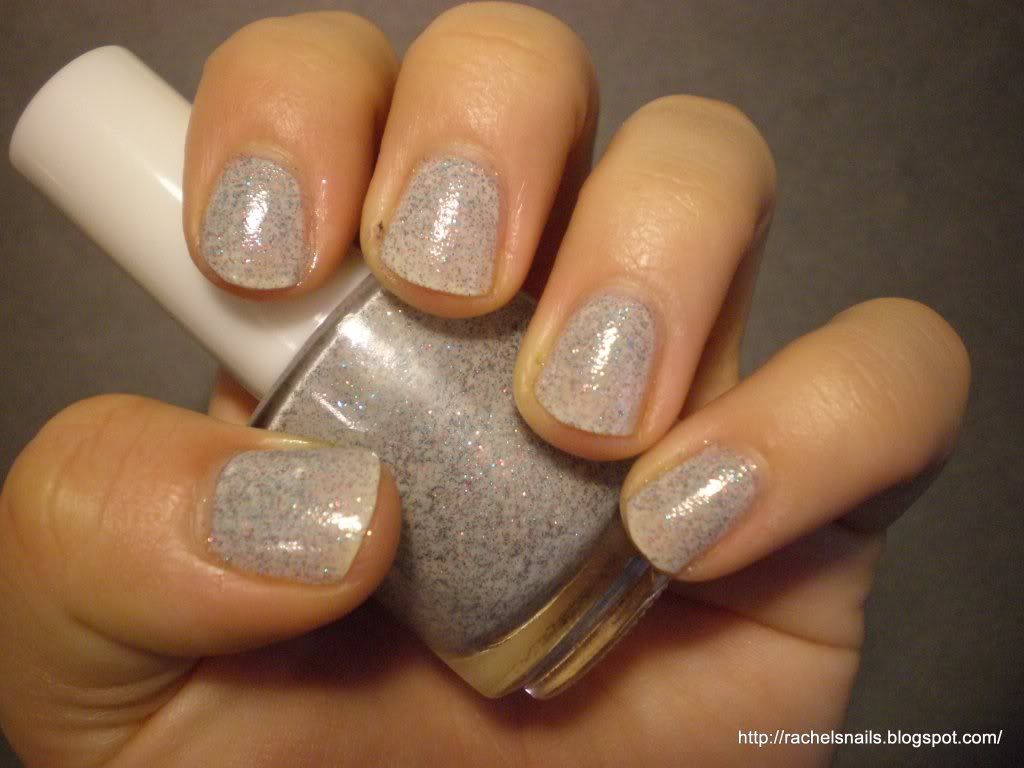 This is 4 coats of Fairy Vomit. It was surprisingly sheer. Fairy Vomit is a sheer white polish with blue and red glitter.
Ignore the random pen mark haha. :)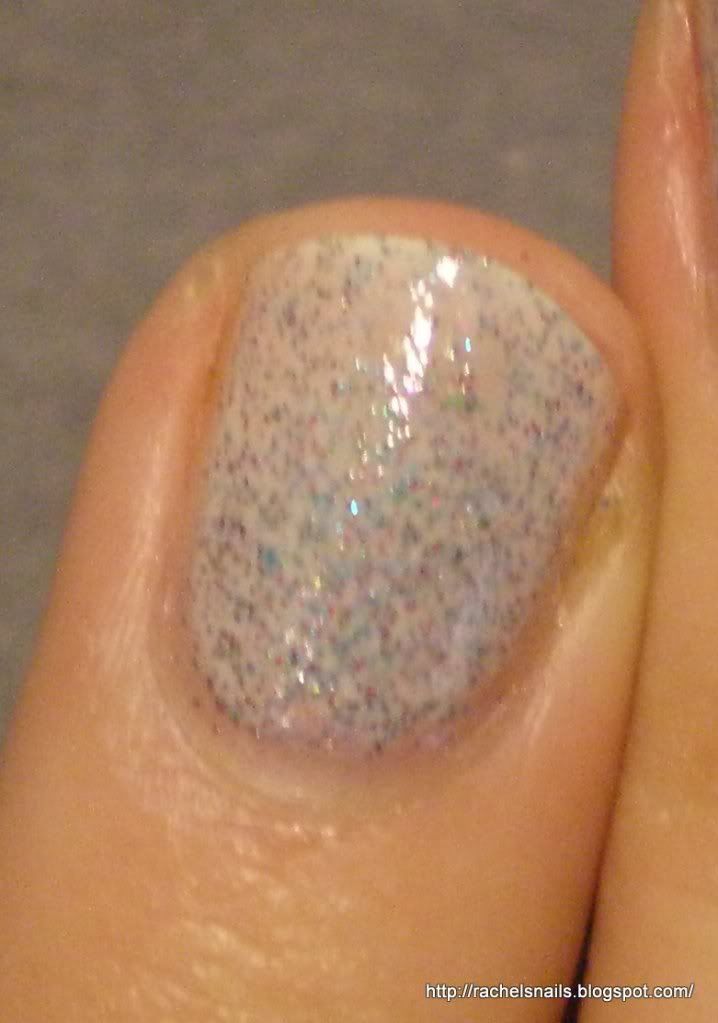 The glitter looked really cool in it.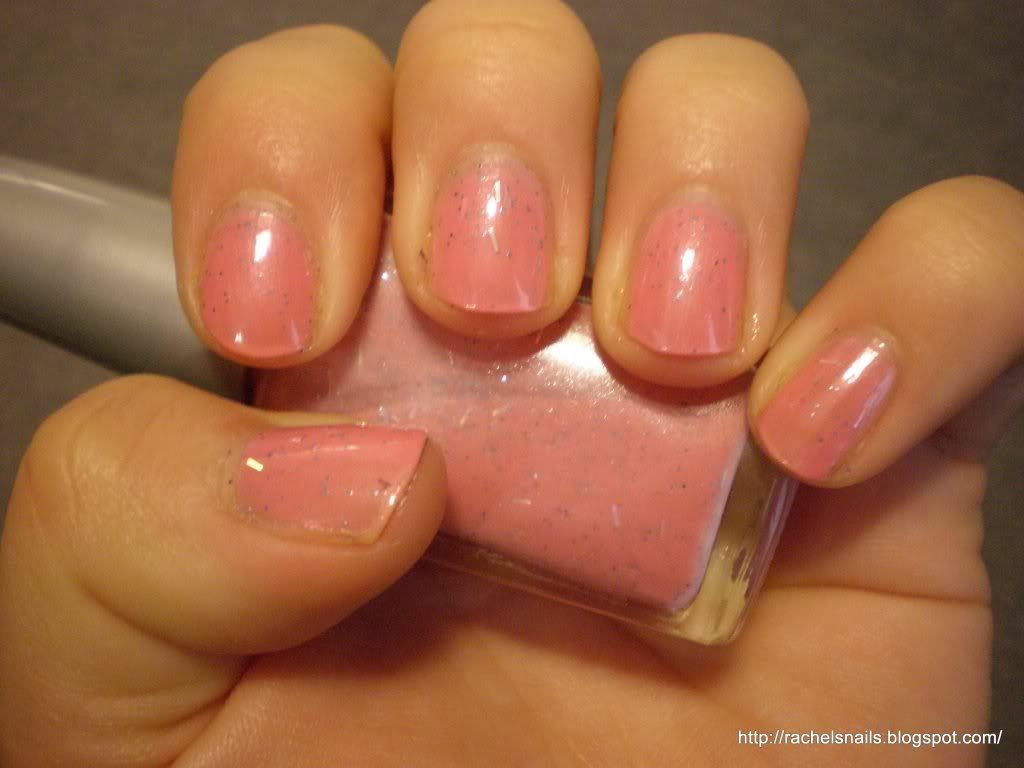 This is 3 coats of Birthday Cake. It is a sheer frosty pink with blue glitter and silver string glitter.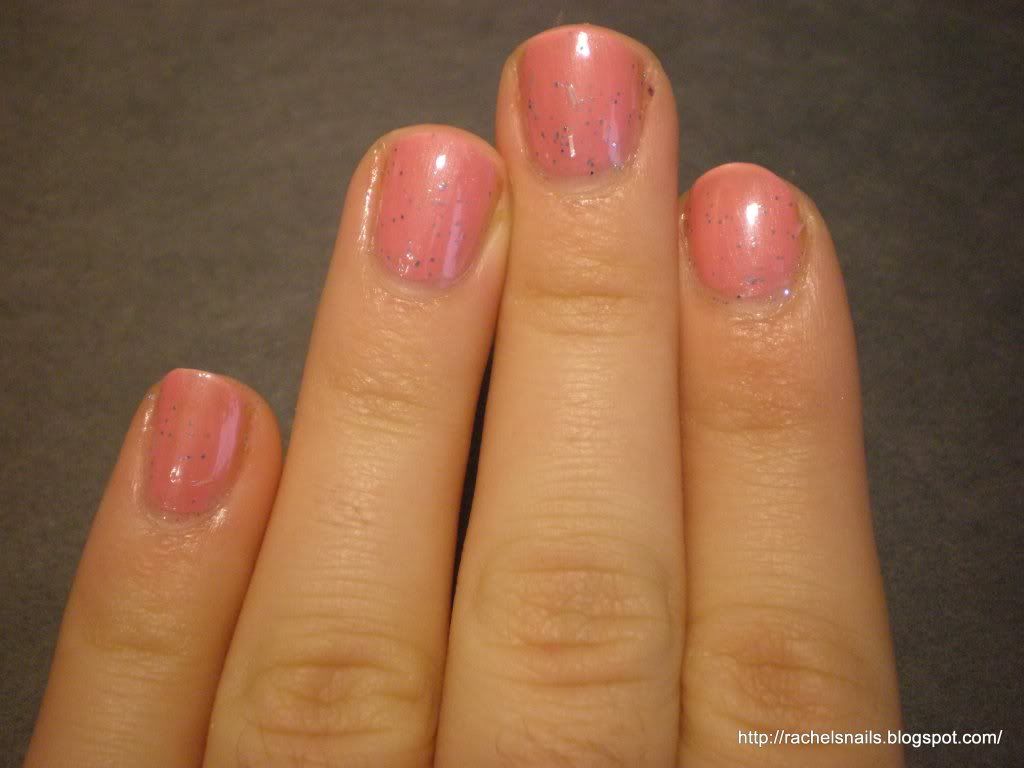 You can't really see the string glitter but it looked like someone had thrown confetti on my nails.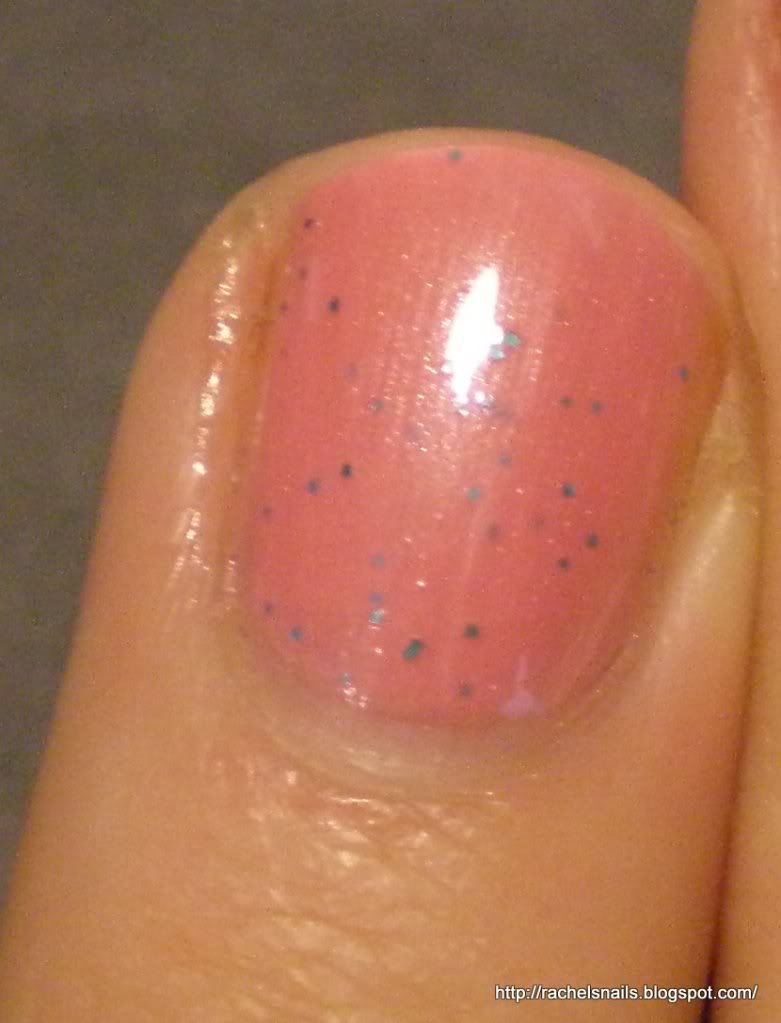 You can only see a bit of the string glitter.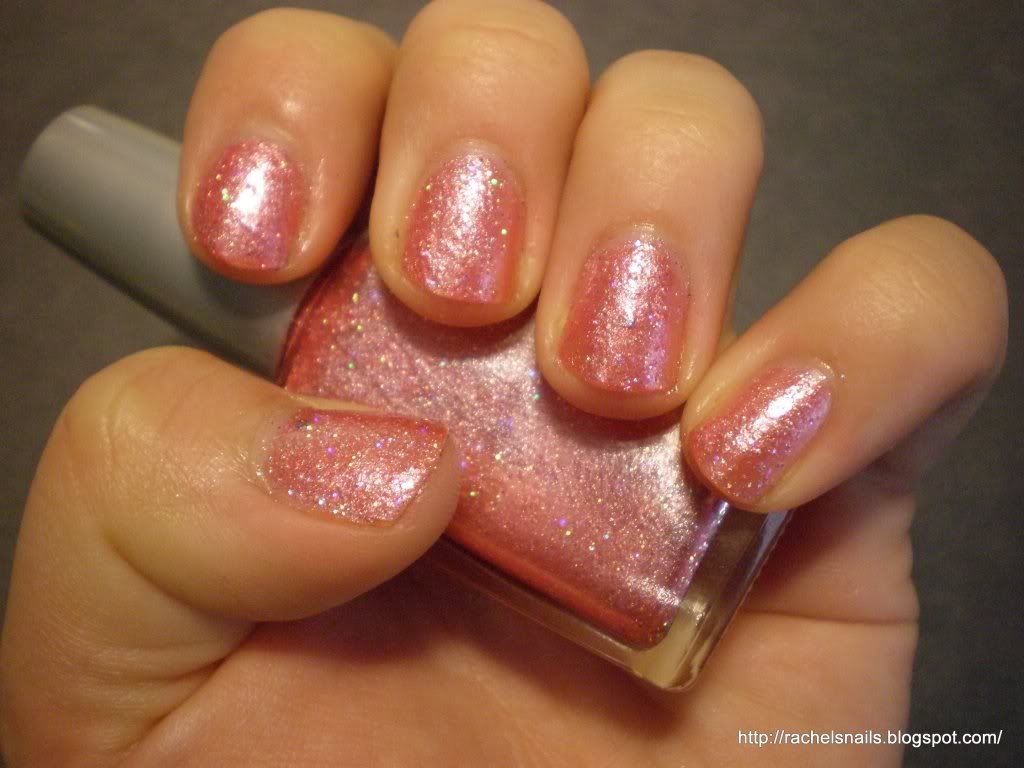 This is 2 coats of Strawberry Frosting. This is a frosty pink color with silver hex glitter and holo glitter.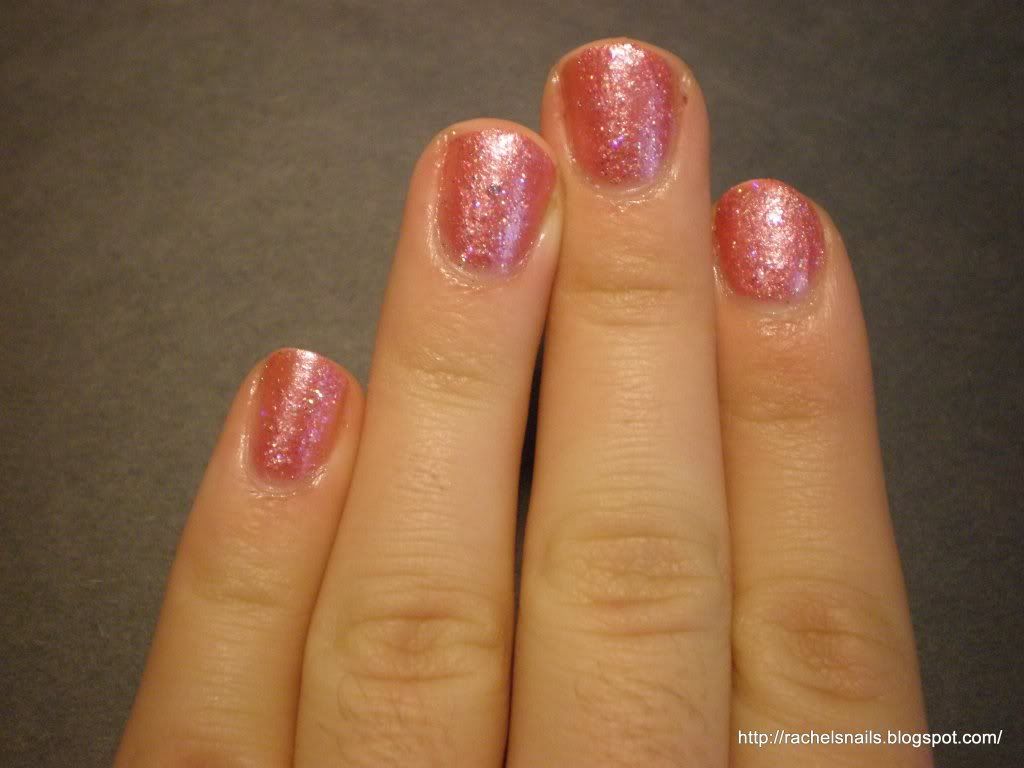 This polish came out gritty and the hex glitter ended up looking bumpy in the polish.
Here you can see how the hex glitter got coated with the holographic glitter and pink pigment and ended up looking bumpy.
This is 2 coats of Spider over Urban Outfitters "Taupe". Spider is a polish with a clear glitter base and black hex glitter throughout it.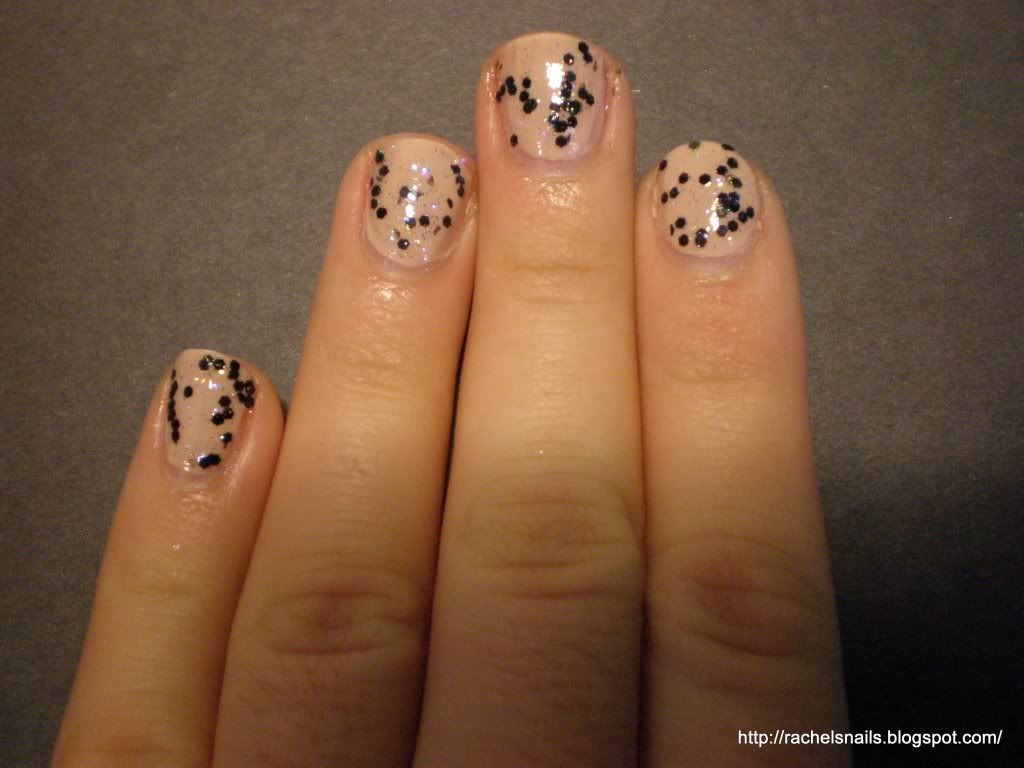 I think this turned out okay. I'm still trying to franken a black glitter that is more opaque.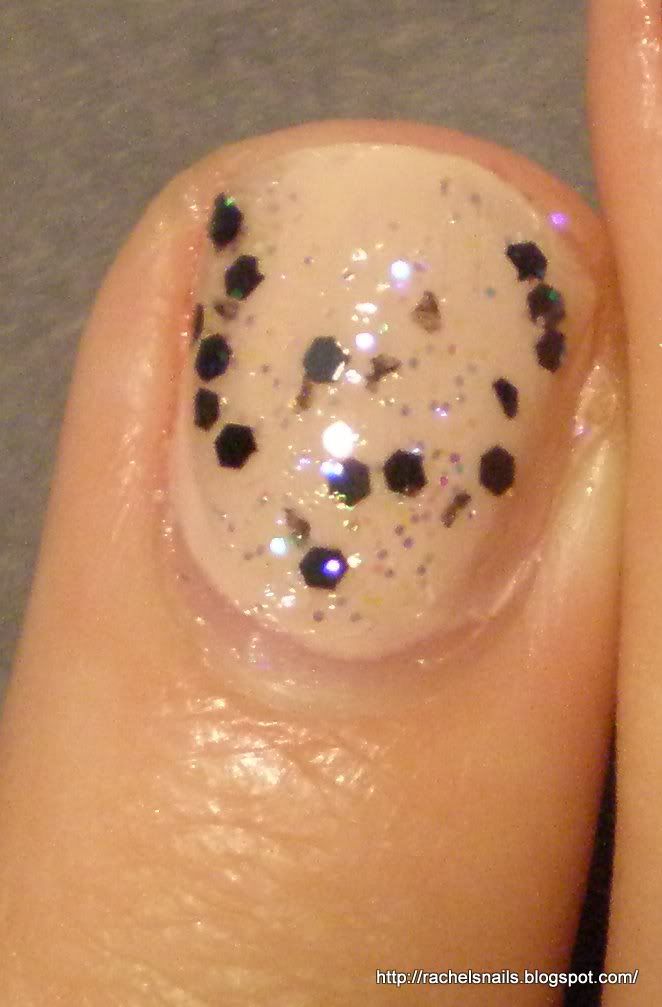 I think it looks cool over nude polish. :)