:) I have another busy day of work ahead of me, so the winner with be announced Monday! When I'm finally off!
Today I have two frankens that I made a while ago and just set them to the side. I usually like to make frankens in themed groups (because I'm campy like that) but sometimes I make random polishes that don't go with anything.
This is 4 coats of my first franken.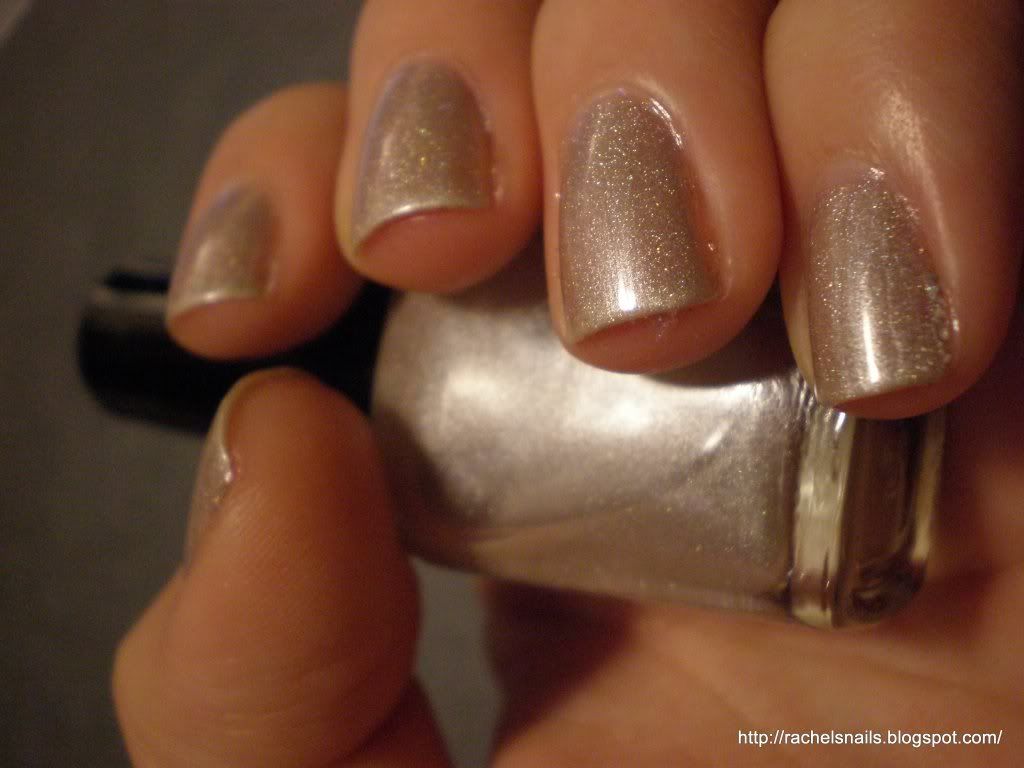 This one turned out to be a champagne holographic polish.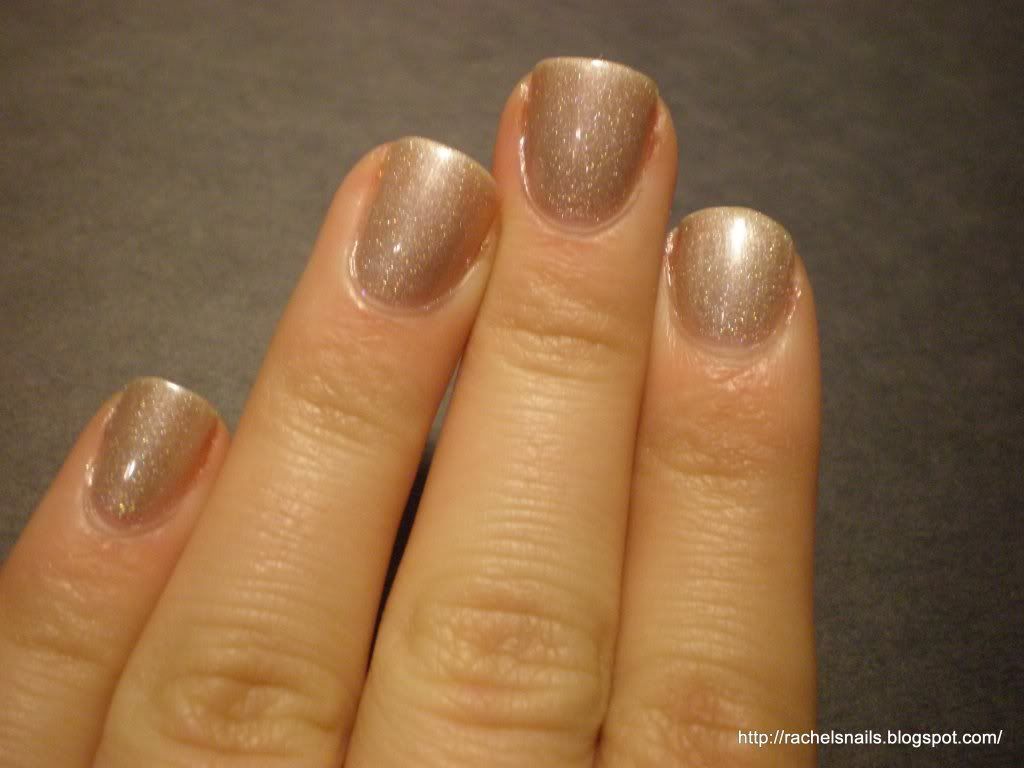 It's very pretty in real life. Sorry for the lack of clean up.
This one is a bit holographic. :)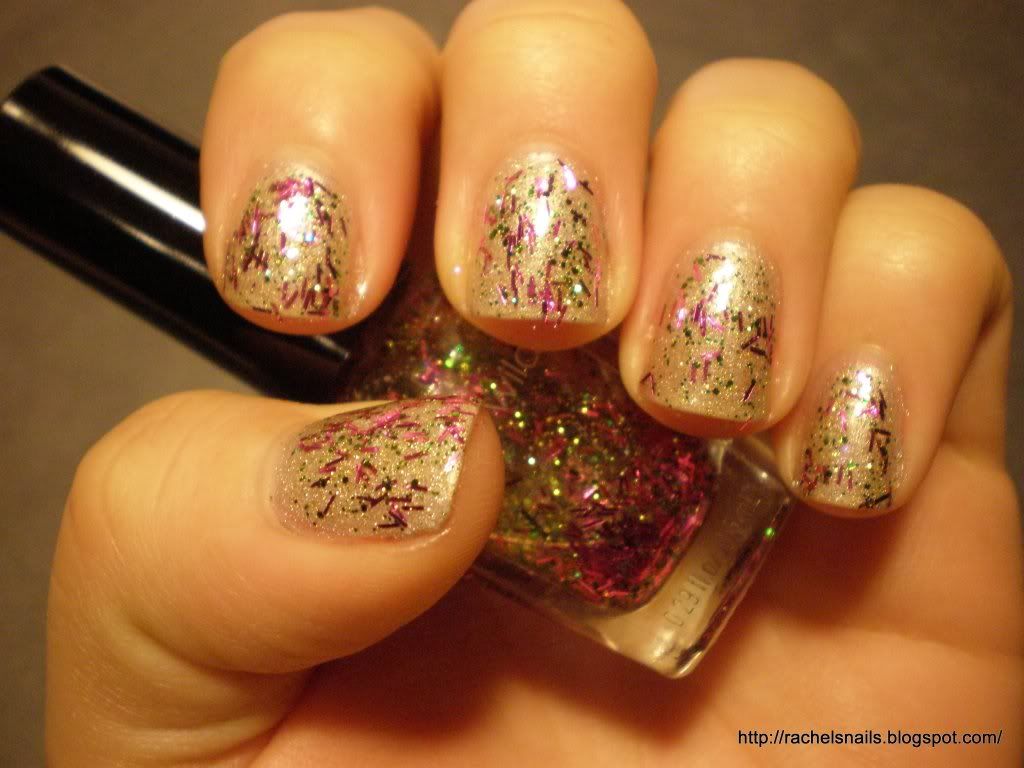 This is 2 coats of my second franken over my first franken. :)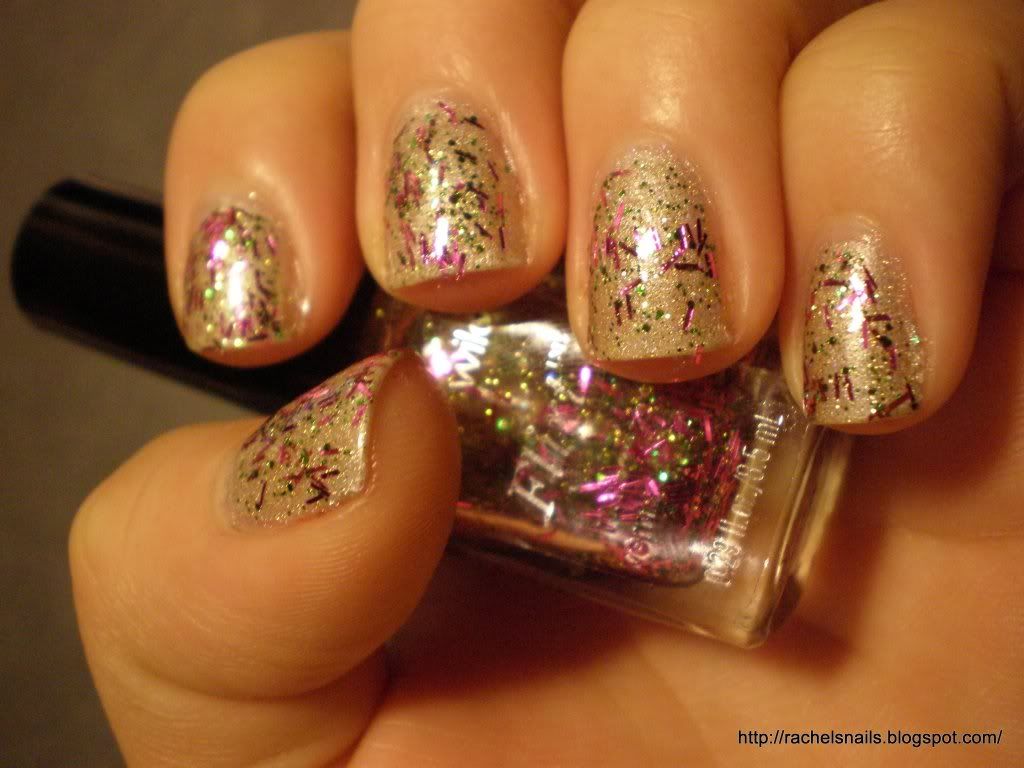 This franken has green glitter and pink string glitter.
It's kind of clowny to me :).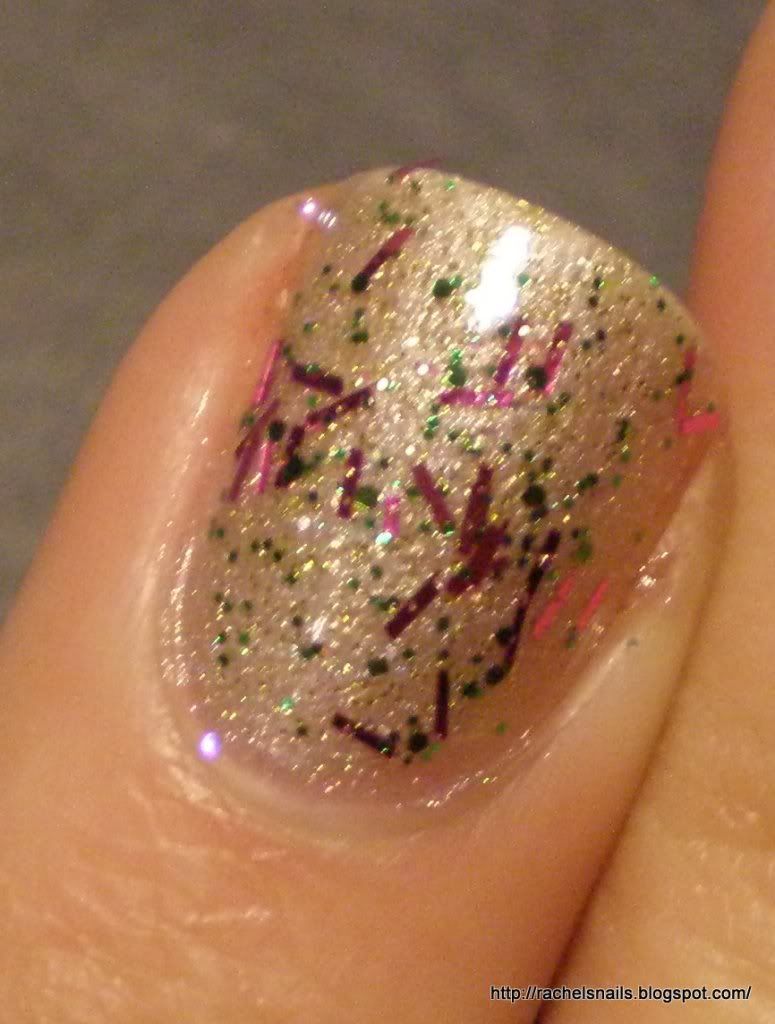 So, any name suggestions?
:)