Today begins my series on Nail Care. I'm not an expert and I can't say that what I use will work for you, but a few of you have expressed interest in what I use to take care of my cuticles or how my manis look clean.
So, I'm going to go through what I use in my routine.
So for today: Cuticle Removers.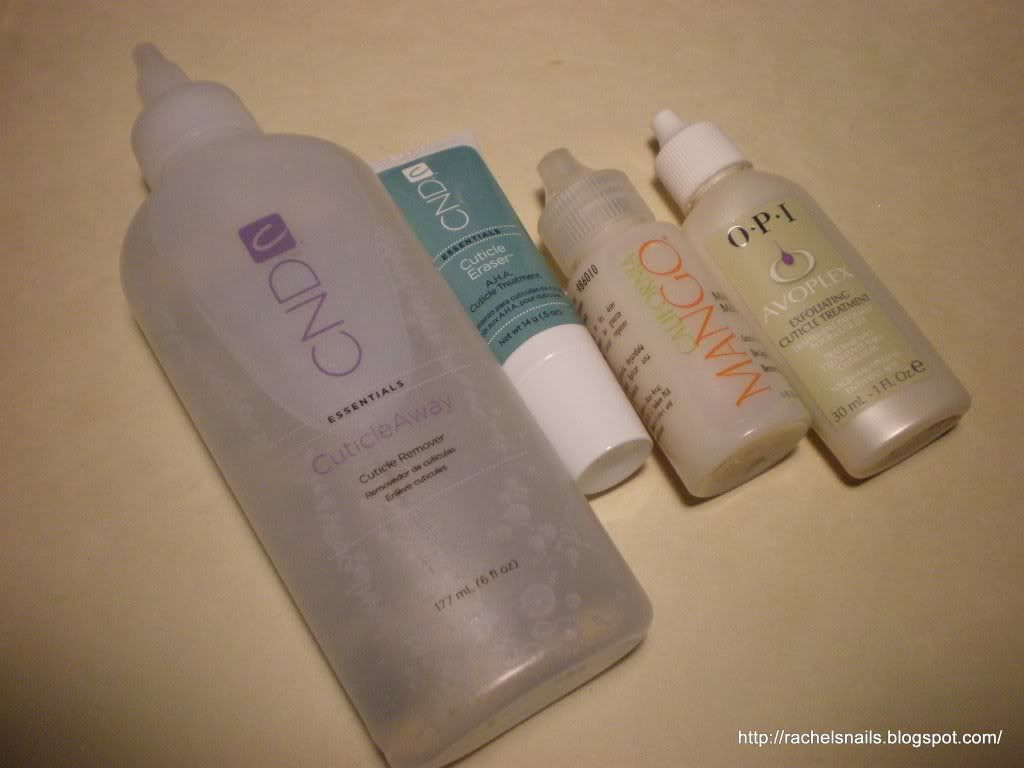 These are all the cuticle removers I own.
CND Cuticle Away, CND Cuticle Eraser, Mango Miracle Cuticle Remover, and OPI Avoplex Exfoliating Cuticle Treatment.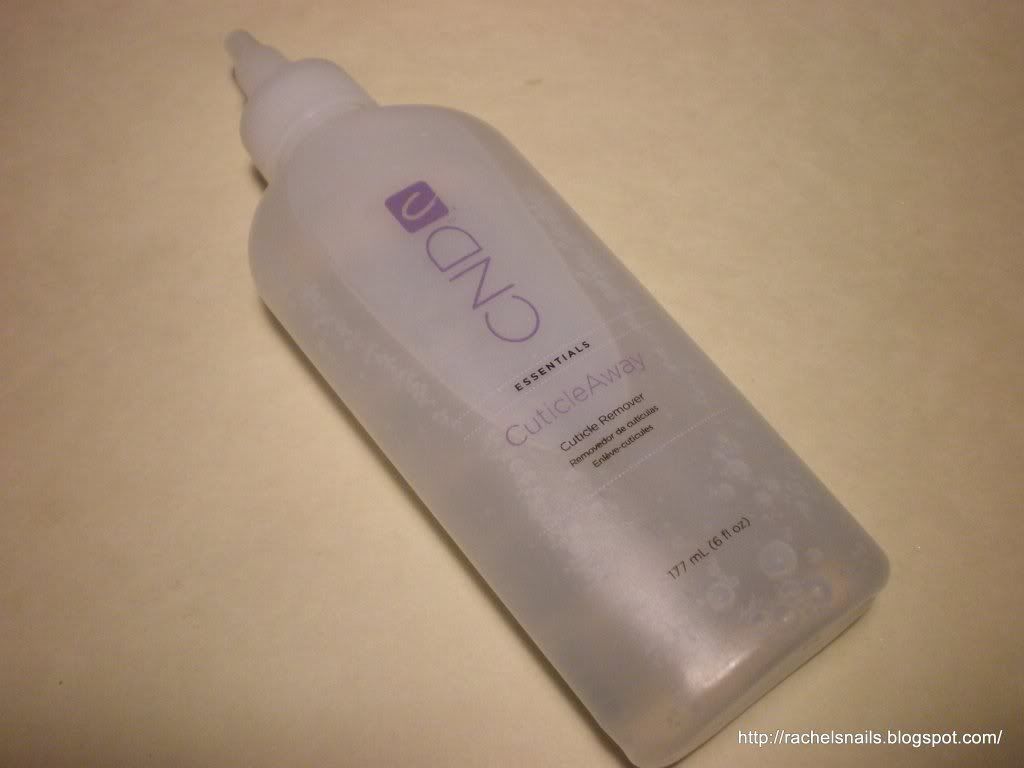 This is CND Cuticle Away. This is the first cuticle remover I purchased. It softens the cuticles and makes it easier to push them back but it doesn't do much else. I rarely use this anymore, but I recommend it if you have very sensitive cuticles.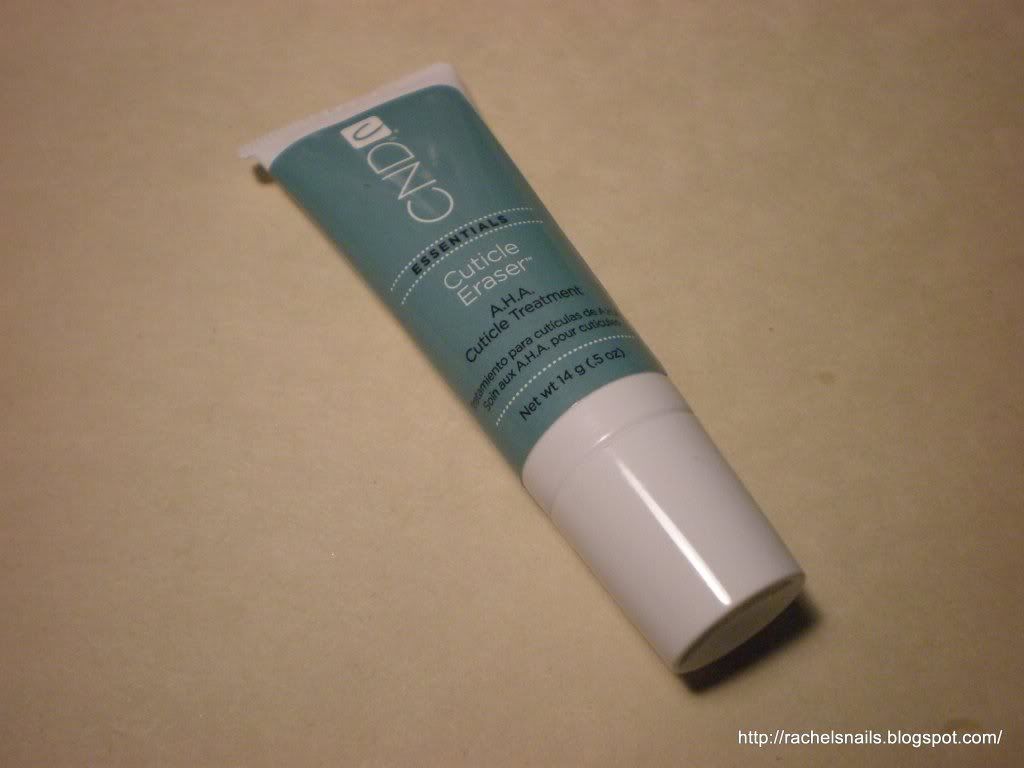 This is CND Cuticle Eraser. This is my newest cuticle remover. This is a lot of people's holy grail cuticle remover. It's a great product and does exact what it says it does. If you want your cuticles looking amazing, I'd pick this up. It's what I use half of the time. Sometimes it seems a bit strong for my cuticles. When I am using this, I use it every other day.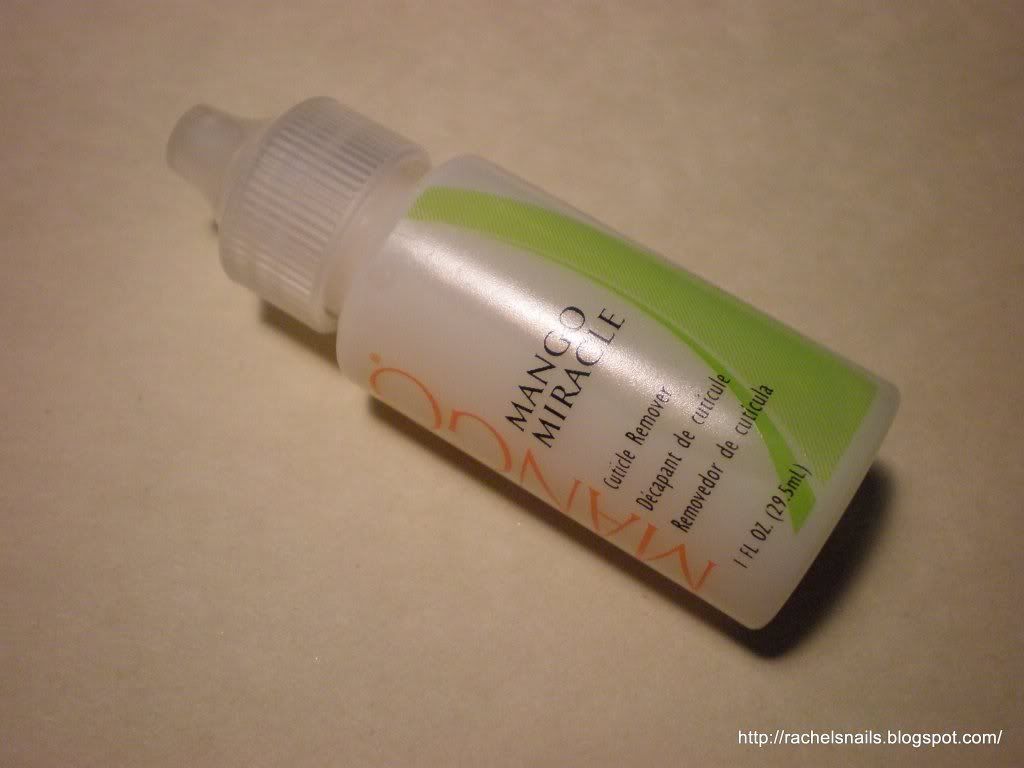 This is Mango Miracle Cuticle Remover. I purchased this at Sally's. There isn't a lot of information or reviews for this product online. I used this once and it turned my cuticles red and irritated the heck out of them. I wouldn't recommend this product and I probably won't use it again.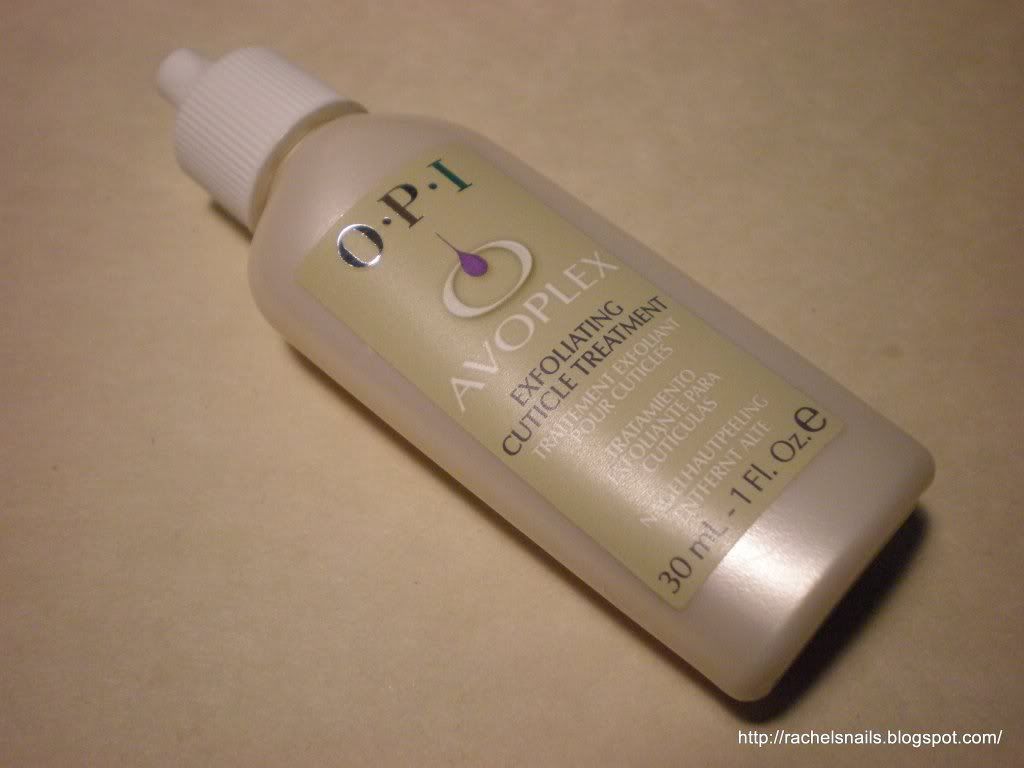 This is OPI Avoplex Exfoliating Cuticle Treatment. This is the product I use the most. It's gentle enough for me to use daily but also strong enough where I see results. This is my "go to" product when my cuticles are looking questionable.
Exfoliation is important to skincare so I relate that back to my cuticle care. With your skin, if you're not exfoliating, when you moisturize you're just putting moisturizer over all the dead skin cells that have been building up on your face and not to the skin underneath. So, if your cuticles are being exfoliated (by an AHA) then when you put cuticle oil on you're only moisturizing the dead cuticles.
Make sense?
Like I said, I'm not an expert on cuticle care- but that's how I see it! :)
How I Put On My Cuticle Remover:
I put on a a drop about the size of a rice grain. That's all you need.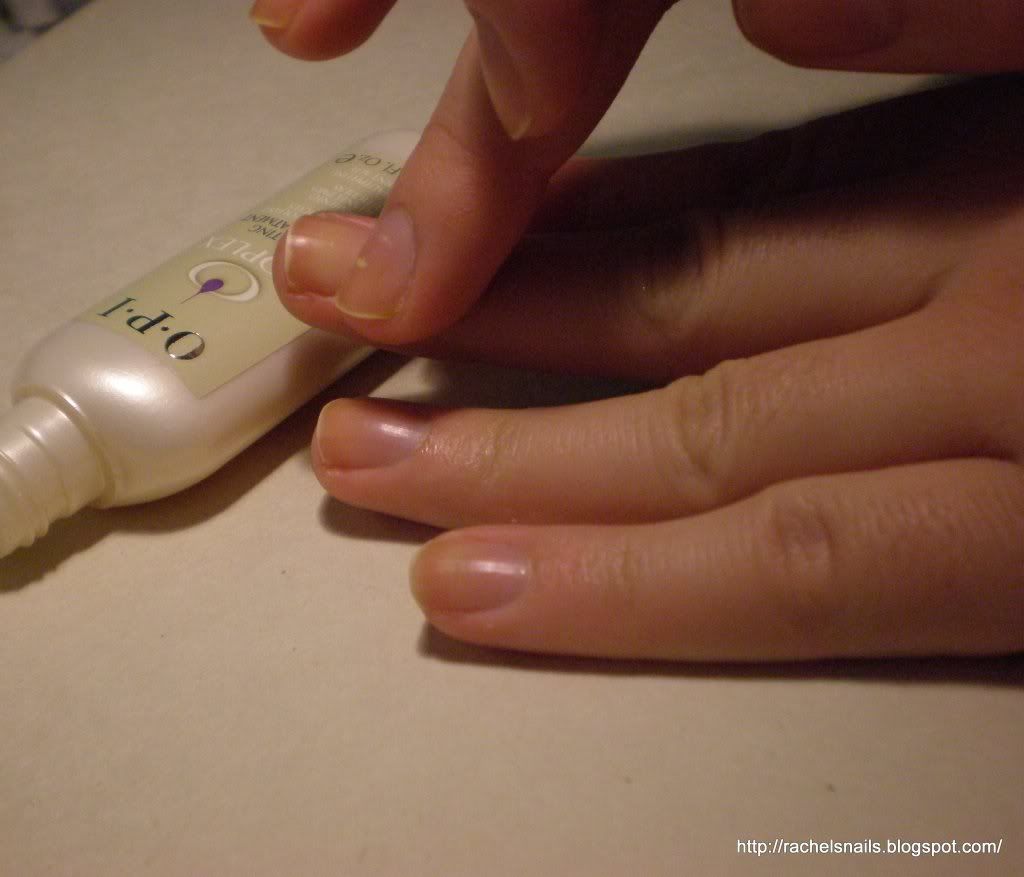 Rub that in. I rub it in around the sides of my nail.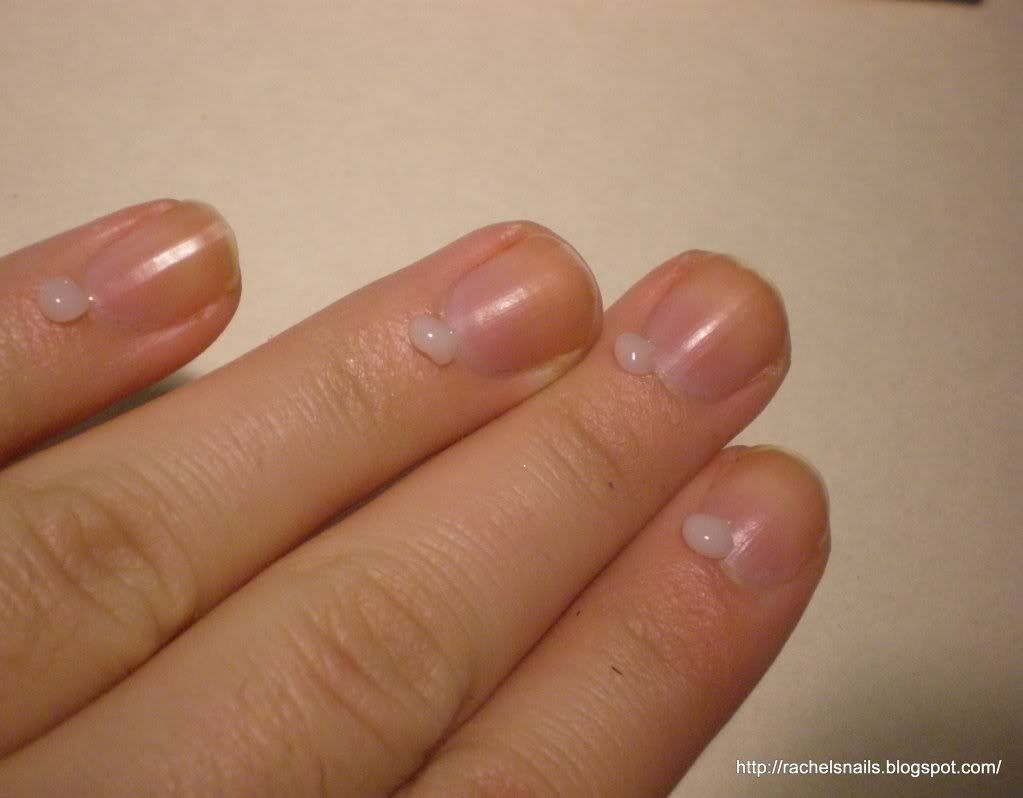 This is about how much I use.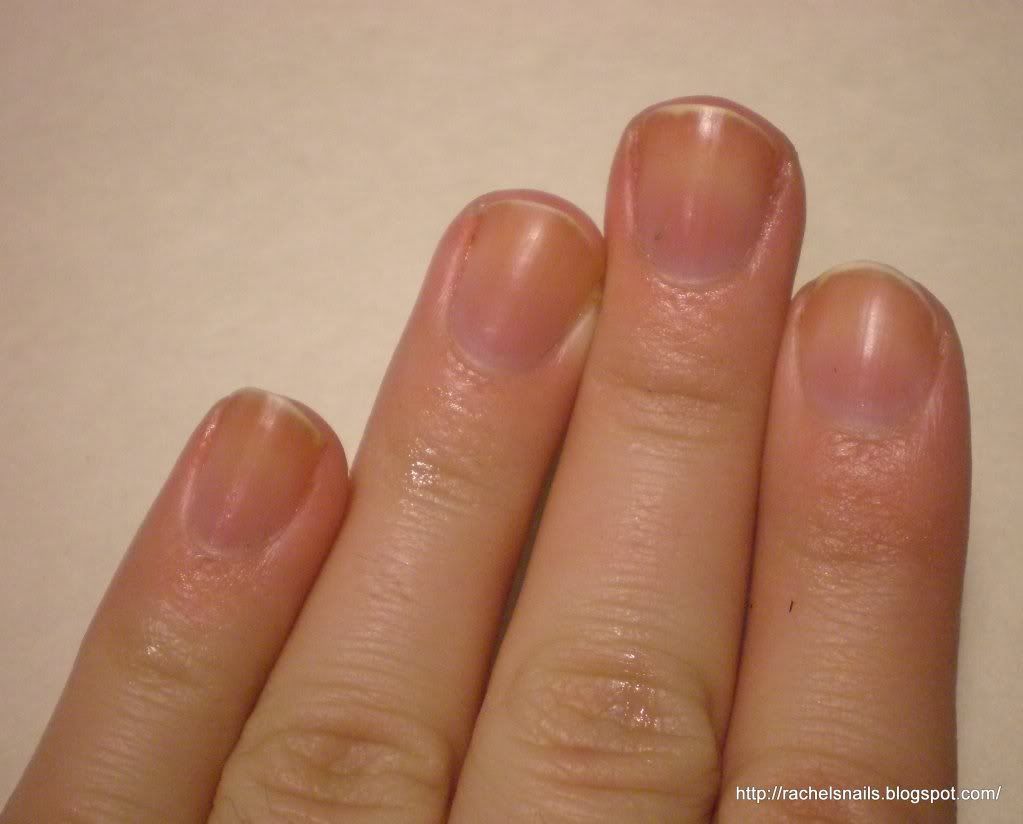 And after let it soak in. Then I begin my mani :).
I use cuticle remover about once a day or once ever 2 days. I usually do it before I put on my next mani. I also will do it before I push my cuticles back.
I hope that wasn't terribly boring for everyone! Tomorrow will be back to a regular nail polish post. :)
*UPDATED* 9/9/11
I like to update my product pages as soon as I try or fall in love with a new product.
This is Deborah Lippmann's Cuticle Remover and I'm in love. I've been using this stuff weekly and I've seen a decrease in overgrown cuticles and hangnails. Daddy likes.