I still haven't gotten around to choosing a winner for my giveaway. I was literally at work from 11 to 10 yesterday and was exhausted when I came home. Soon, I promise.
Yesterday's swatches were a bunch of misses for me- but today's polishes are my favorites.
63 and 65.
Nfu Ohs only have numbers. For some reason, I'm okay with this brand having numbers instead of names. The bottles and designs are very eye catching. They also have some crazy polishes- so having fun names might be overkill in my opinion.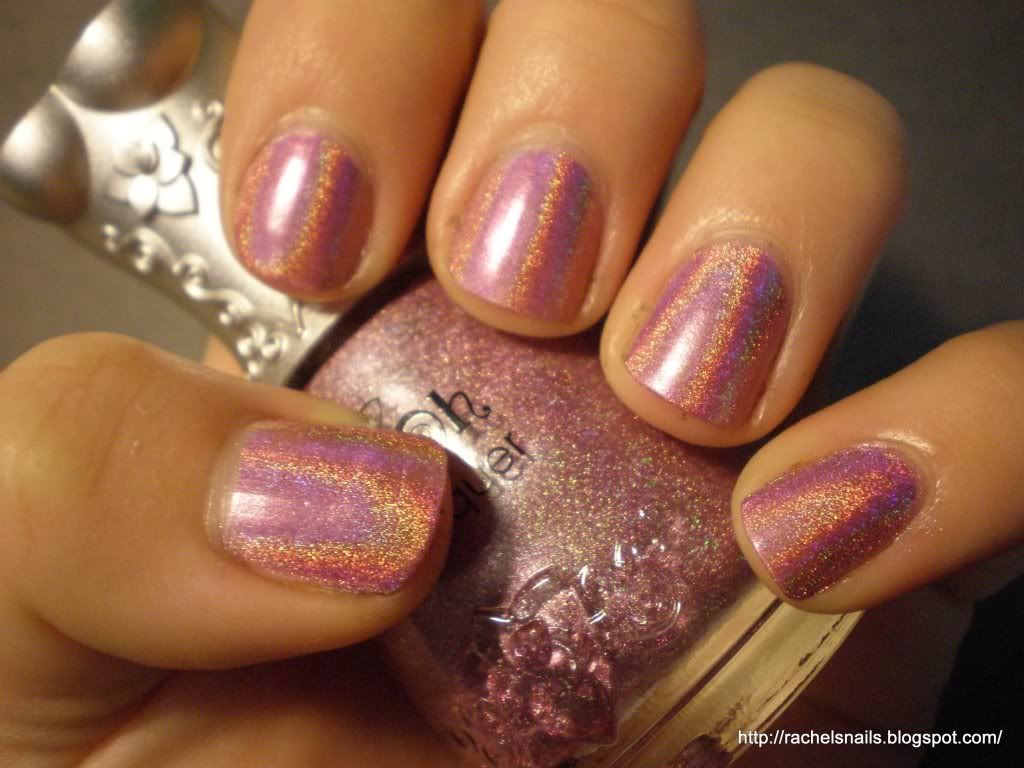 This is 2 coats of 63.
These polishes are streaky but it's manageable.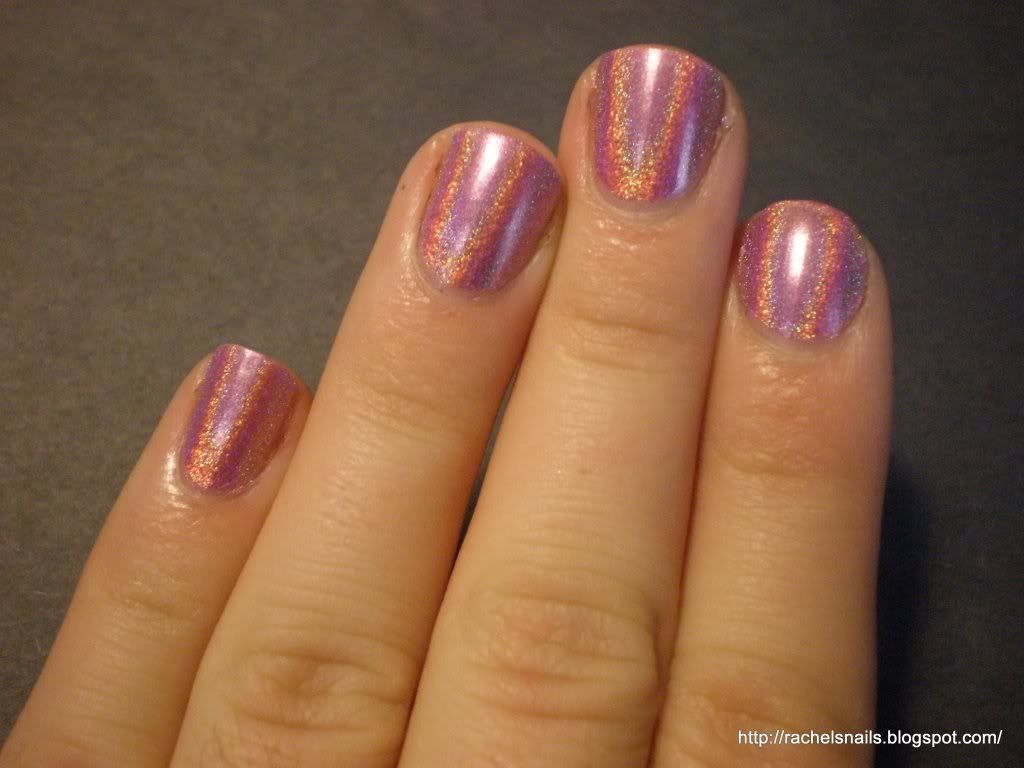 It looks like a mirror here! 63 is a very holographic pink polish. The formula was good (besides the streakiness that comes with holographics) and it dried quickly.
Is this not pretty?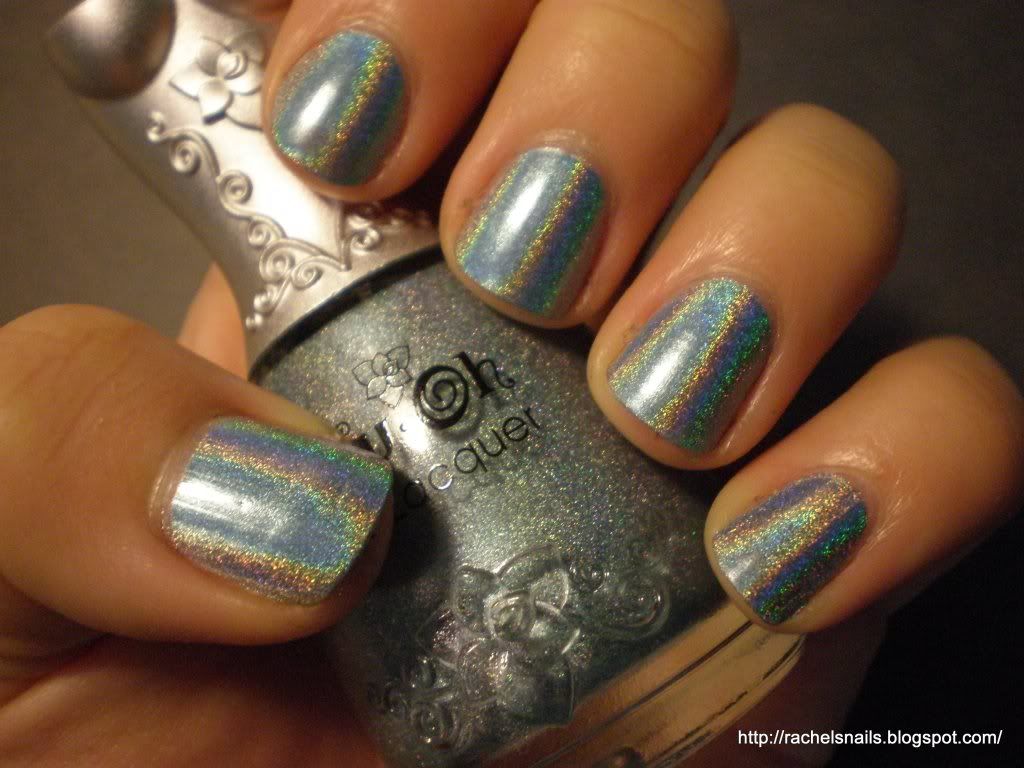 This is 2 coats of 65.
It looks like water. :)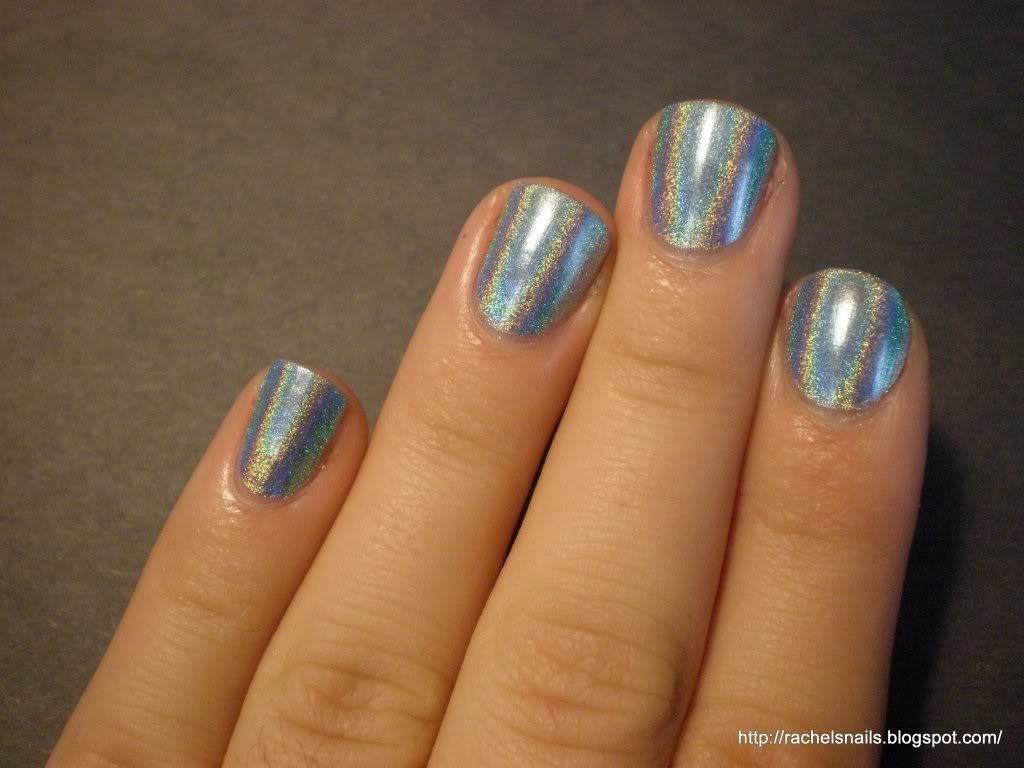 65 is a medium-light blue that is VERY holographic.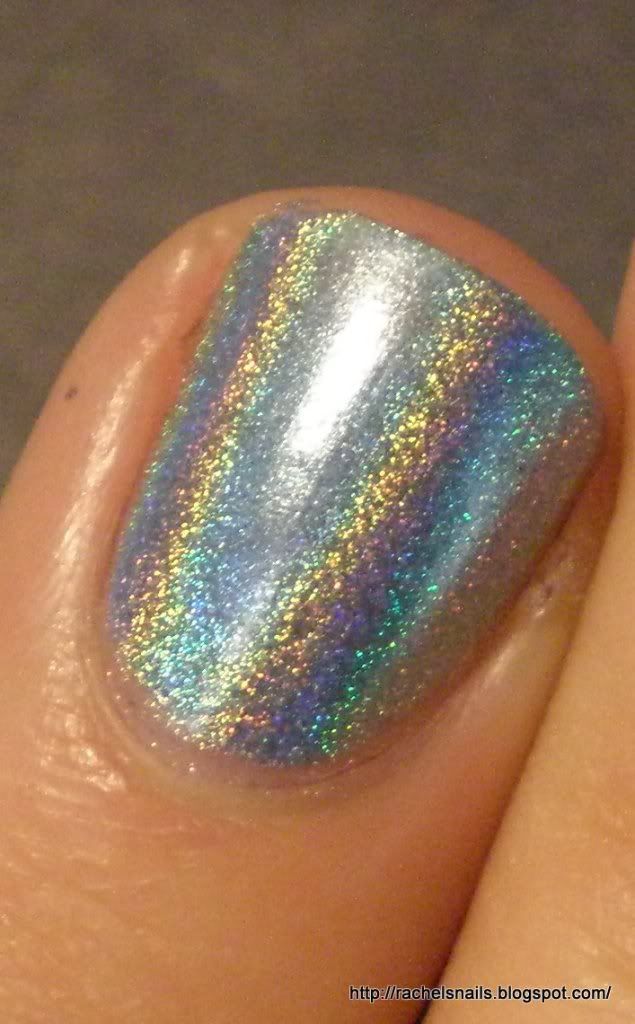 I love how prismatic this is.
And some nail art I did with 65: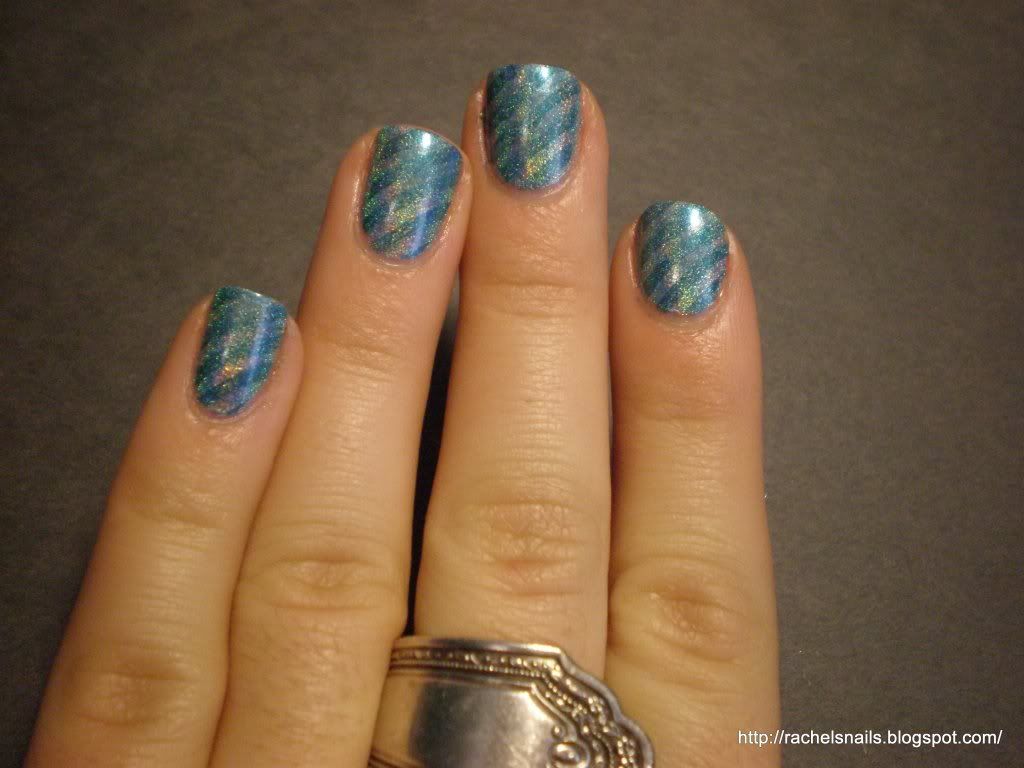 I used Nfu Oh 65 as the base and stamped it with China Glaze Techno Teal.