Just another quick post before work. :)
These are some Sally Hansen Xtreme Wear polishes I swatched around Christmas time.
Purple Gala, Gunmetal, Purple Pizzazz, and Night Lights.
Sorry about the weird smudge on Gunmetal. It had a price sticker that was fighting with me.
This is 2 coats of Purple Gala which I painted like poop.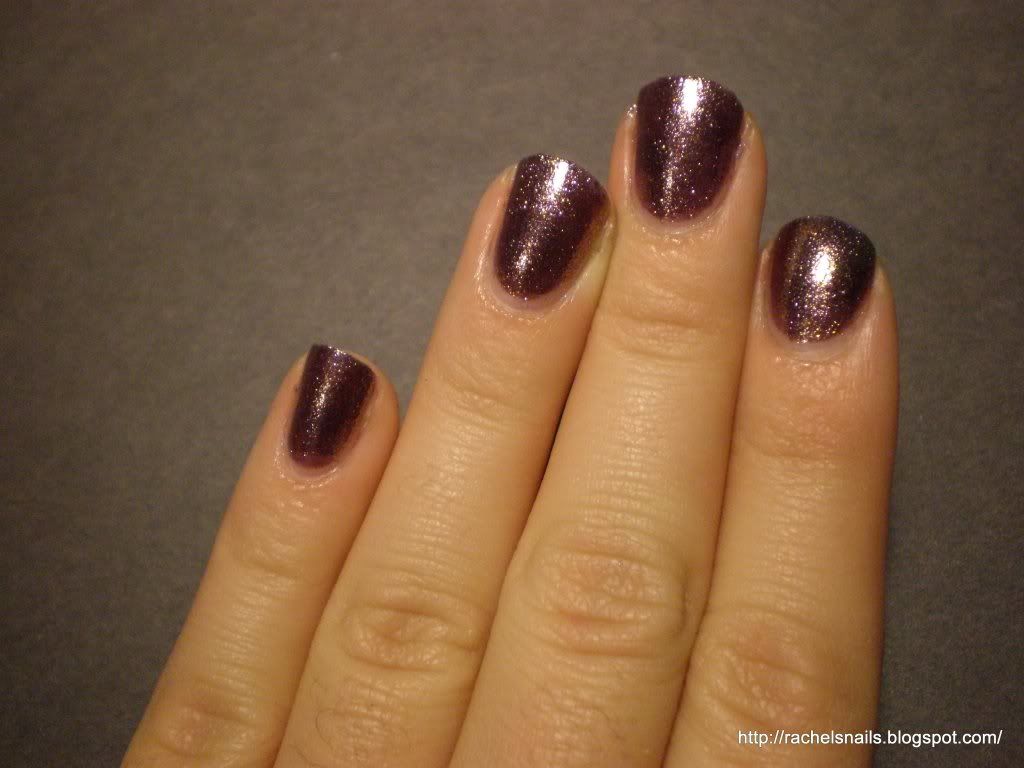 Purple Gala is a purple polish flecked with tons of gold and bits of holographic glitter. It kind of looks like purple vomit.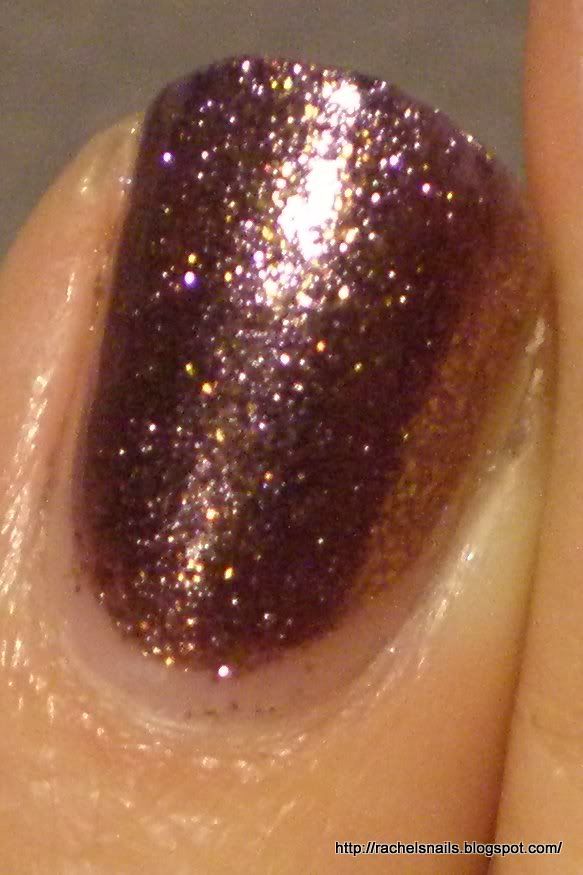 It's pretty but I didn't like it nearly as much as I thought I would.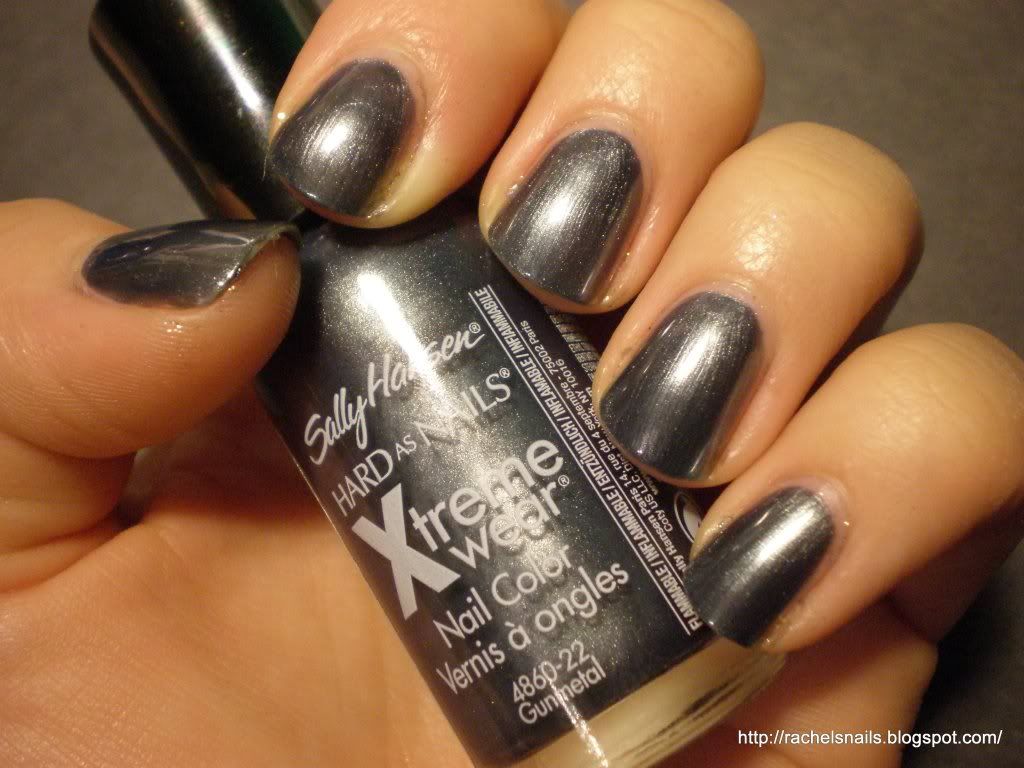 This is 2 coats of Gunmetal.
This is a bluish silver polish with a finish similar to, well, gunmetal.
It looks like steel or something. :)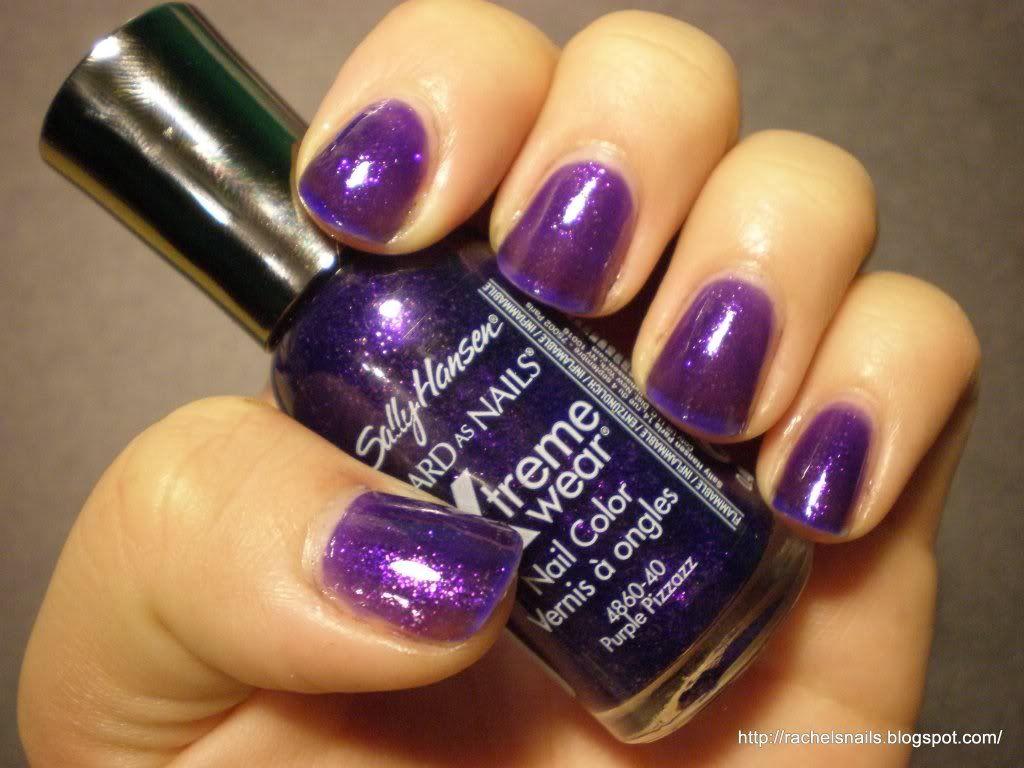 This is 2 coats of Purple Pizzazz.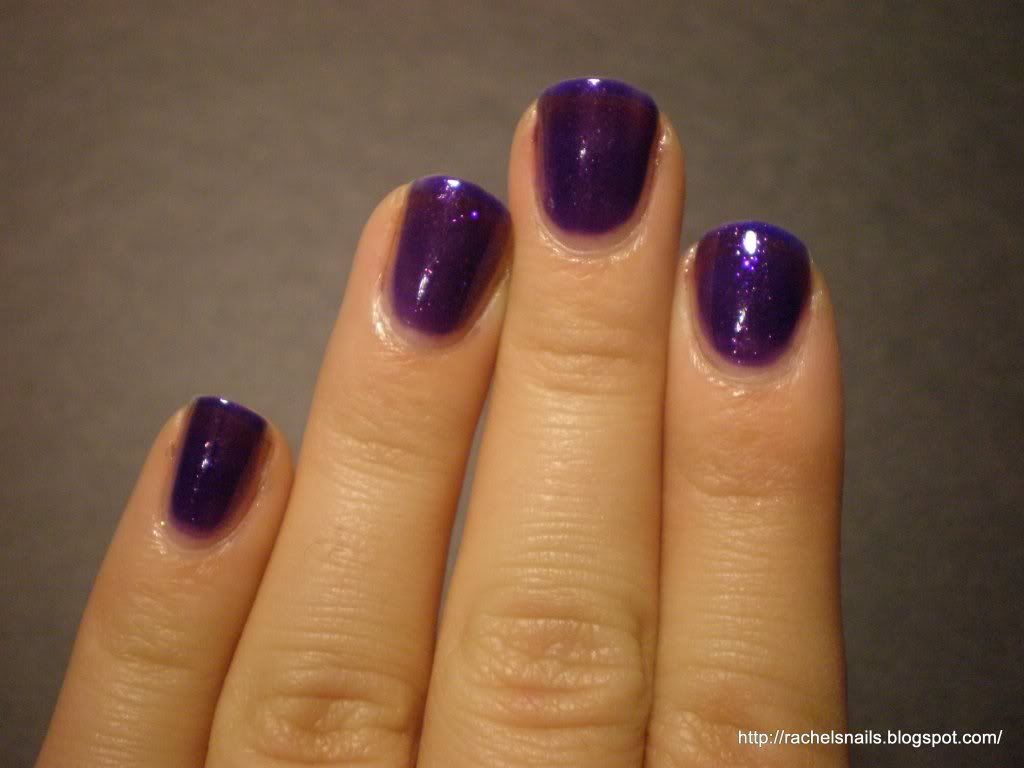 Purple Pizzazz is a purple jelly polish with pink/gold glitter.
You can see some of the glitter here.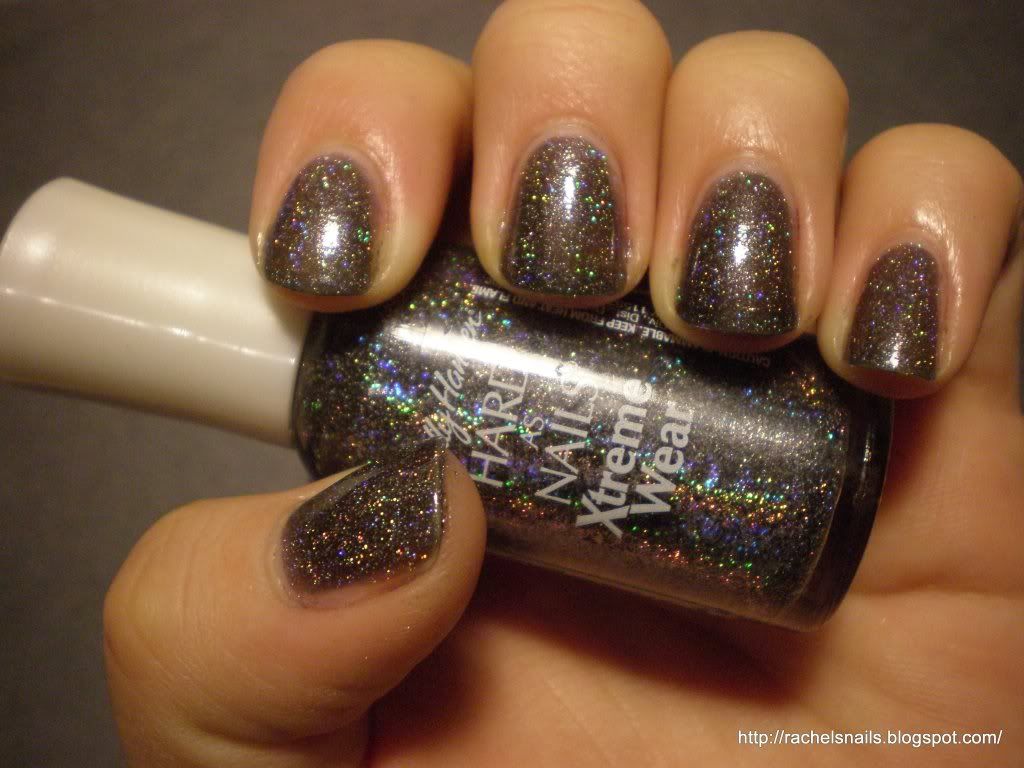 This is 3 coats of Night Lights.
This one came with a set of lip glosses and I'm giving away a new set in my giveaway!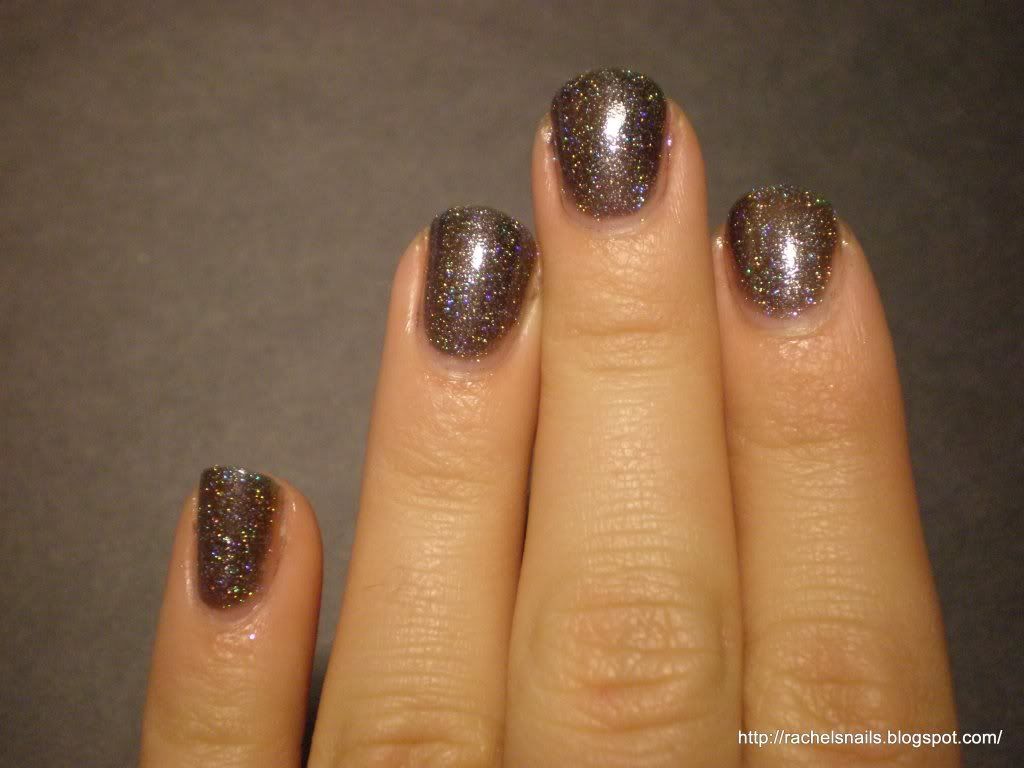 Night Lights is a sheer grey holographic polish. I should have used to top a polish but I didn't know it was so sheer.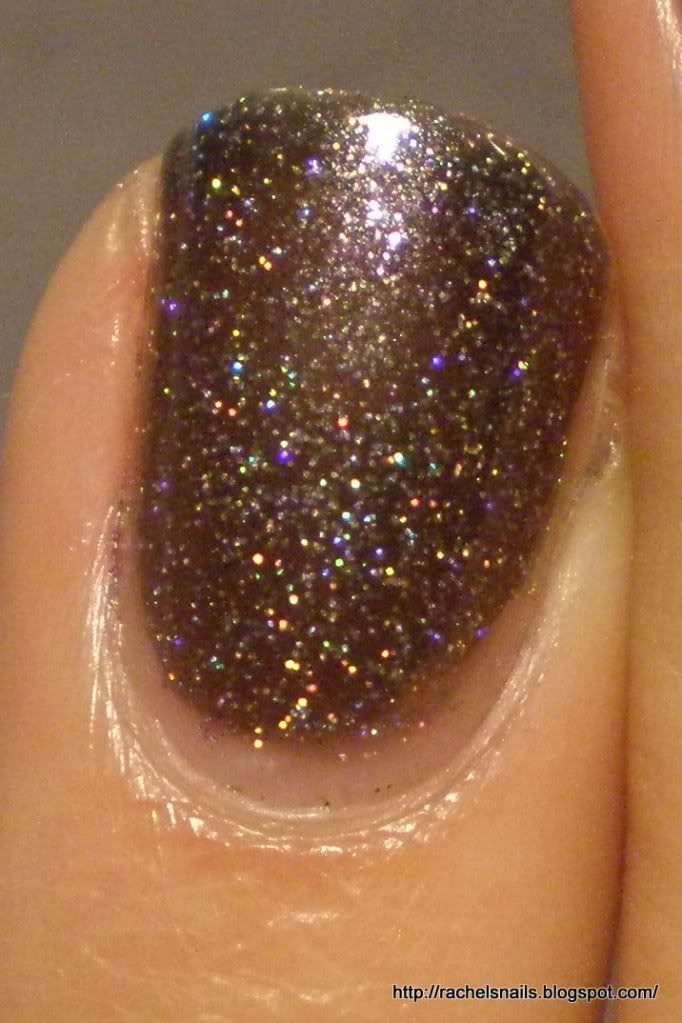 I love this polish. It's sheer enough to top other polishes but you can also build it to be opaque like I did.
:) Hope you guys have a good weekend!