:) Today I'm going to a Bridal Shower for a dear friend of mine. I've never been to a Bridal Shower so this should be interesting. :)
Today I have some random Studio M swatches for you. A few of these I found in clearance for less than a dollar after the holiday season.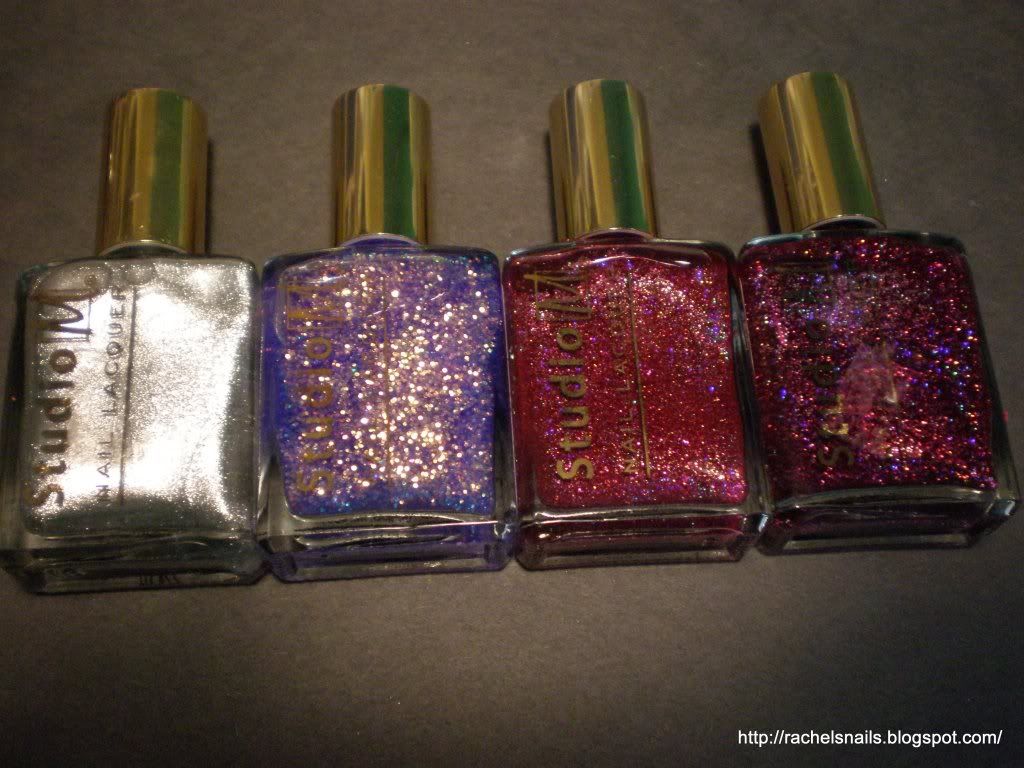 Sleigh Bells, Fast Play, Slamming Red, and Purple Medallion.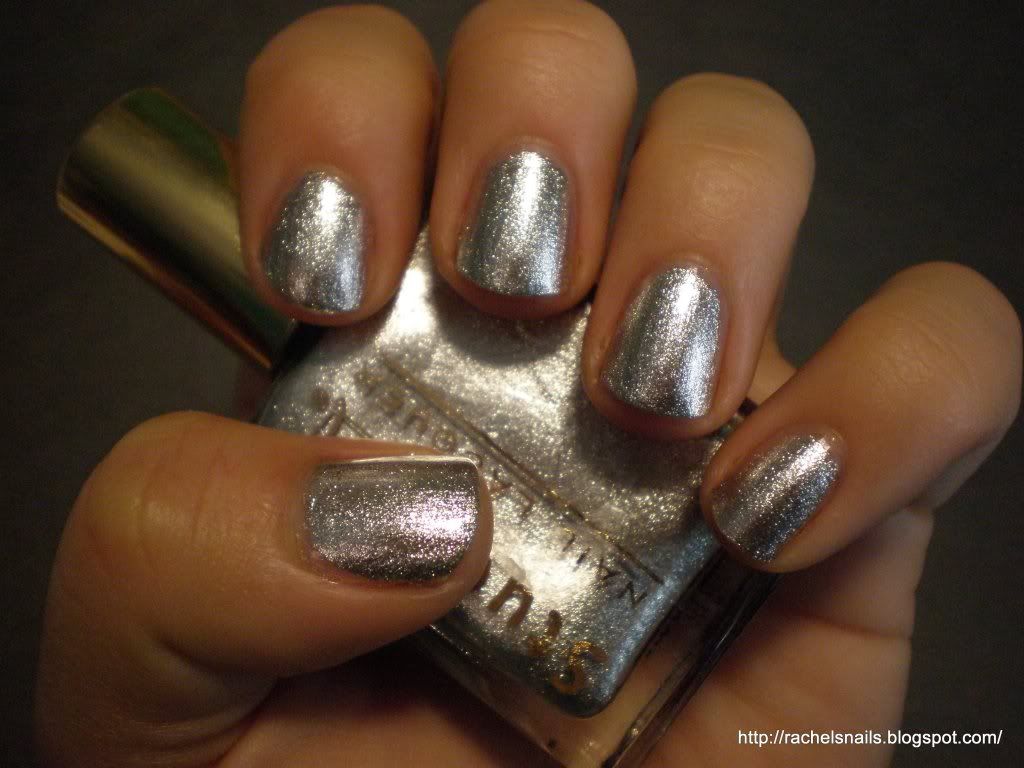 This is 1 coat of Sleigh Bells.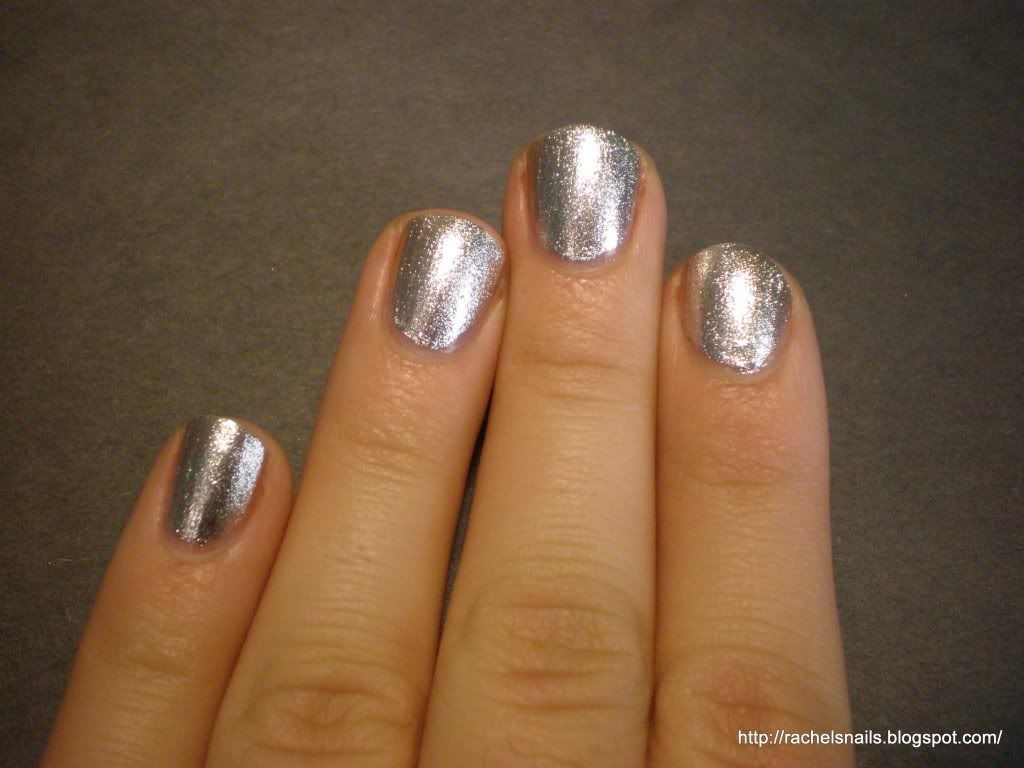 Sleigh Bells is a very silvery and opaque foil polish. Nothing terribly unique but it has a good formula.
It seems lighter than other silver foils I have but I'm not sure.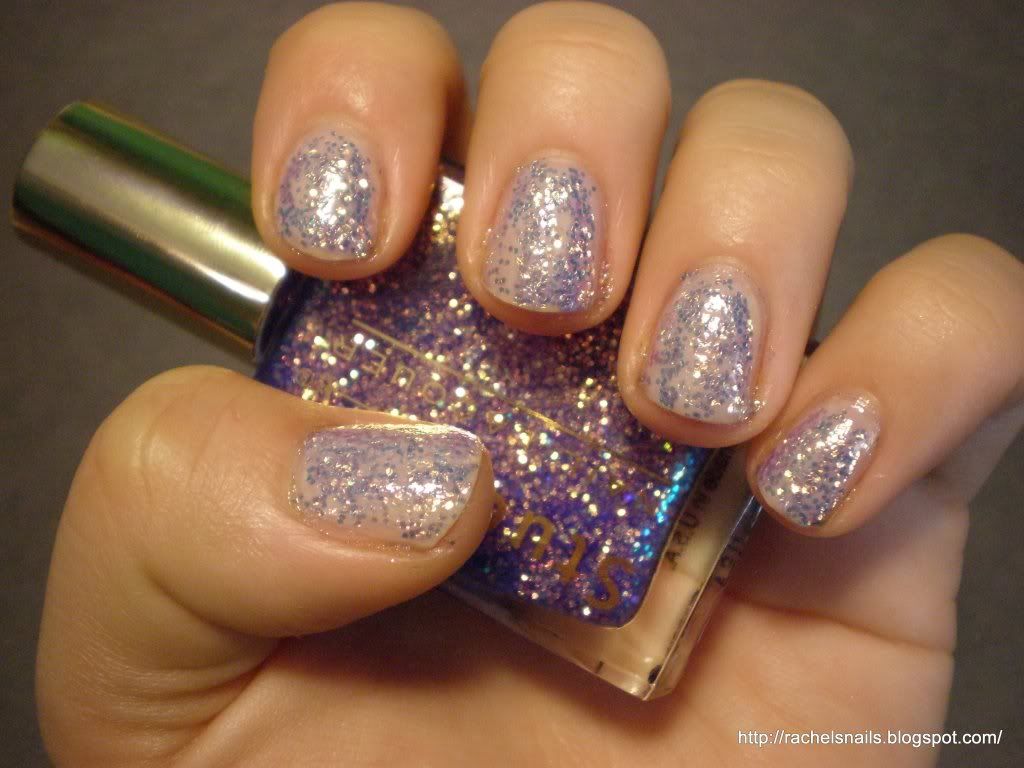 This is 1 coat of Fast Play over Sally Hansen Surely Ivory.
Fast Play has glitter that shines gold and purplish blue. The polish itself has a blue base. It's a really cool glitter but it's very think, like a lot of my studio M polishes.
Yuckkk in close up it looks gross. :(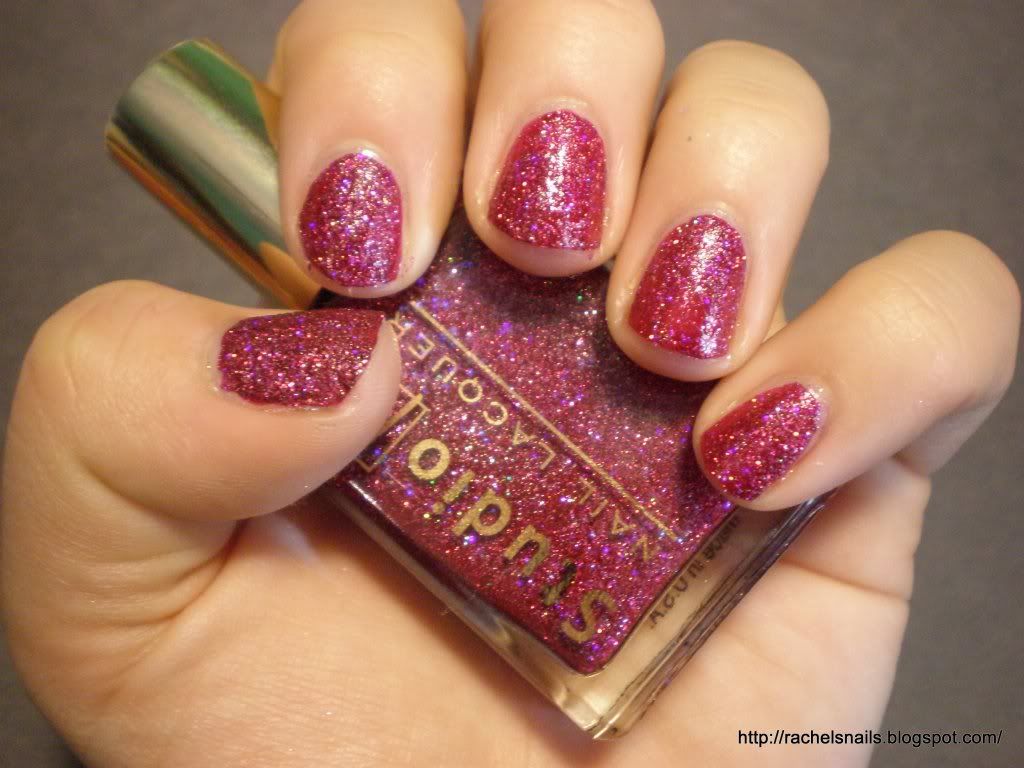 This is 1 coat of Slamming Red.
Slamming Red is very thick. It's like elmer's glue with glitter. This polish has a redish purple base with holographic glitter. The consistency dried the to the gritty finish that most thick glitters dry to. I could have evened it up with top coat, but I wanted you guys to see how gritty this one was.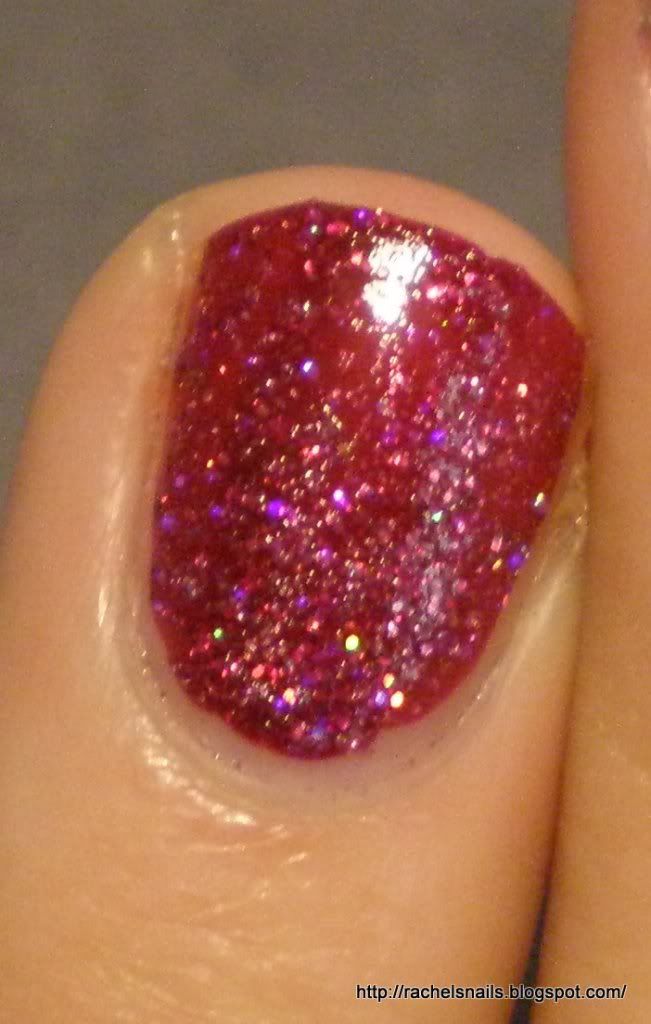 I was lemming after this one for a while, but the formula is very thick.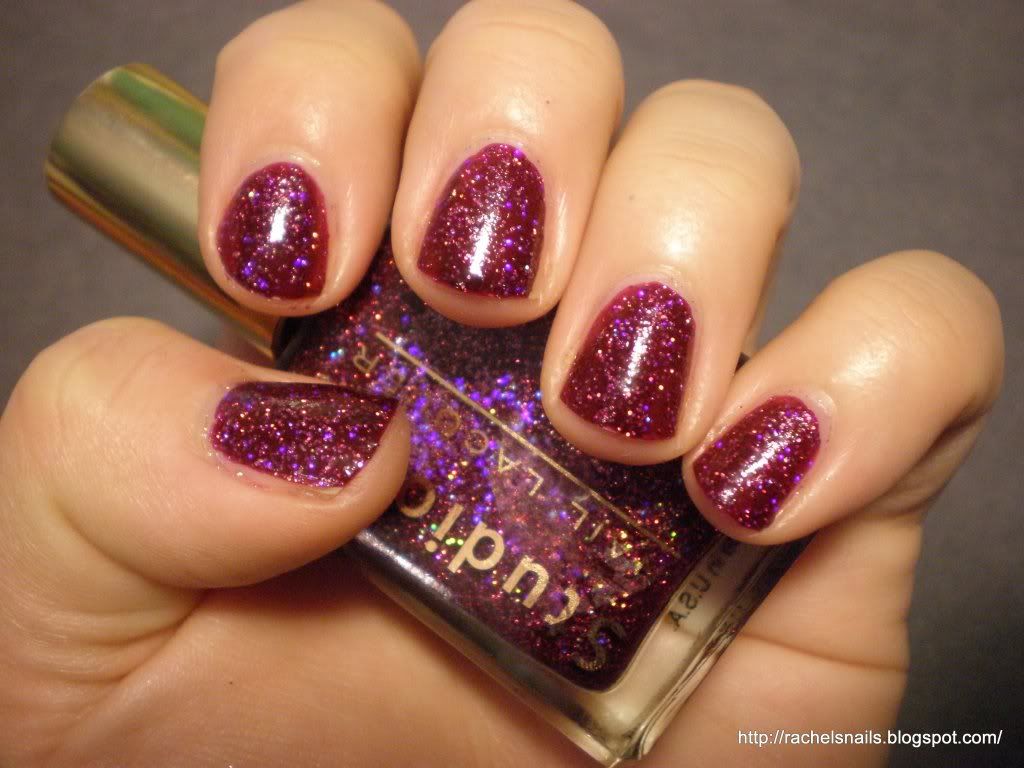 This is 2 coats of Purple Medallion.
Purple Medallion is very similar to Slamming Red but it has a darker and thinner base than Slamming Red. The base is also more purplish while Slamming Red had a red base. This one also had the holographic glitter.
I also noticed this one was shinier. :)
I don't know if Studio M is sold anywhere else besides Meijer's which is only located in the Midwest. If anyone knows where else they are sold- please, do tell!