Today I want to show you guys two more of my CQ polishes. I bought these polishes at RiteAid. I think they were 2.99 each. CQ is made by the same company that makes Chameleon, Petites, and Petites Color Fever nail polish. Their factory is pretty close to my house, I think. You can try their website for more information but.. it's not much help and I don't think it's been updated because the new CQ colors or Petites Color Fevers are not on it.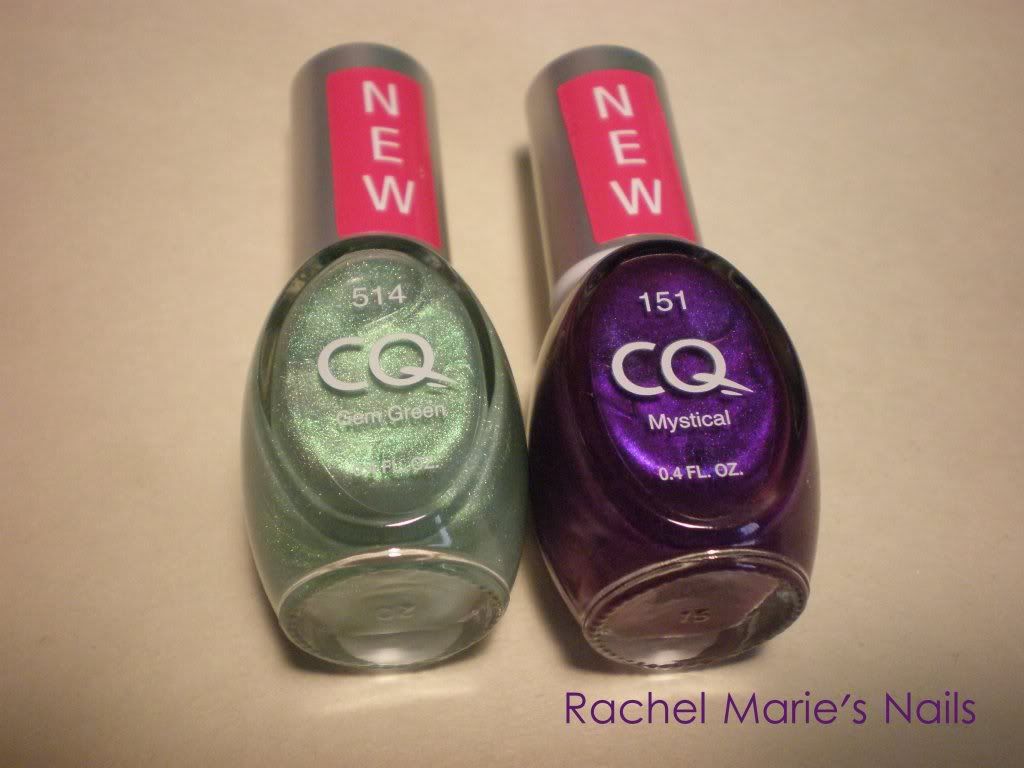 This is CQ Gem Green and Mystical.
This is 4 coats of Gem Green.
Gem Green is a teal green with a slight duochrome effect. It also is a bit holographic.
Gem Green took 4 coats to become mostly opaque but the finish is awesome. I will admit that CQ has some cool finishes.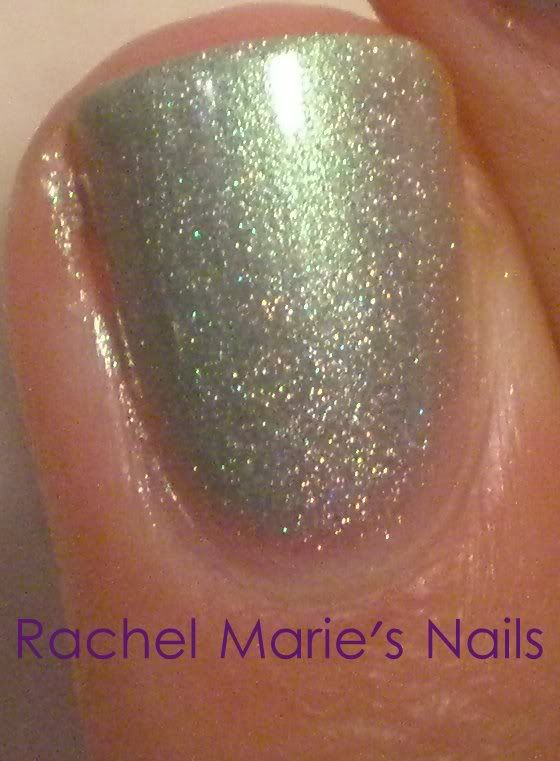 You can see some of the light is catching the holographic particles here.
This is 2 coats of Mystical.
Mystical is a redish purple shimmer. The first time I swatched this the color was closer to this picture and a bit red. It looked awful! I wanted it to match the bottle color. Finally, I swatched again- and it was fine.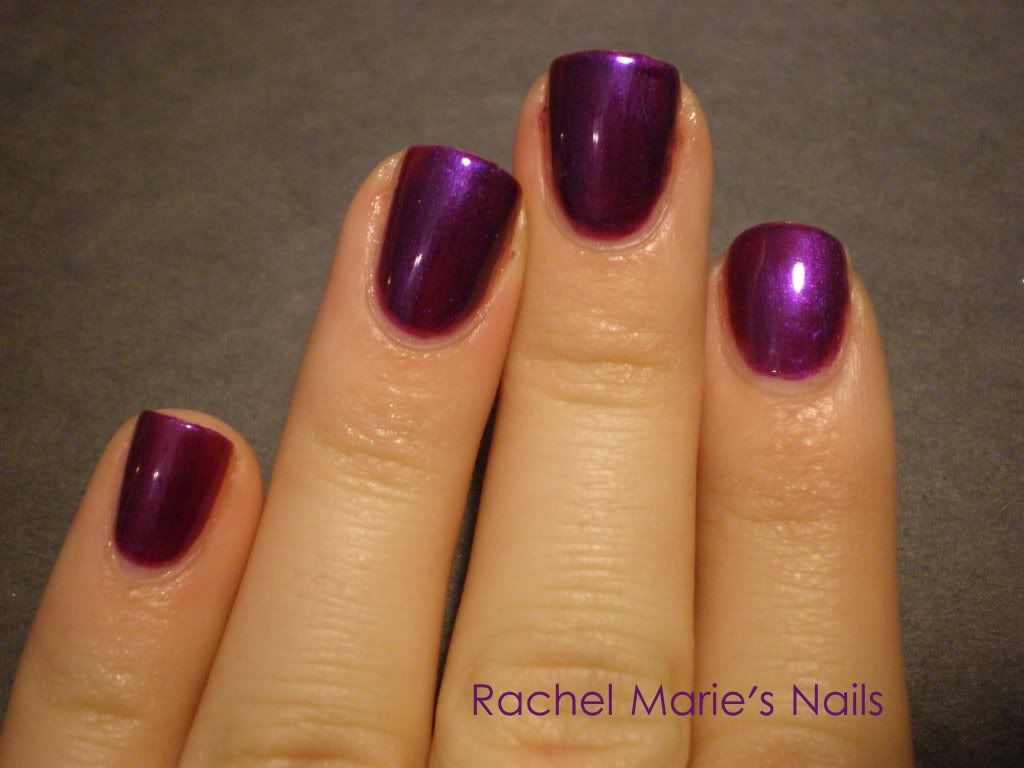 The first coat went on streaky and red but the second coat made it opaque. I probably could have used a third coat for touch ups.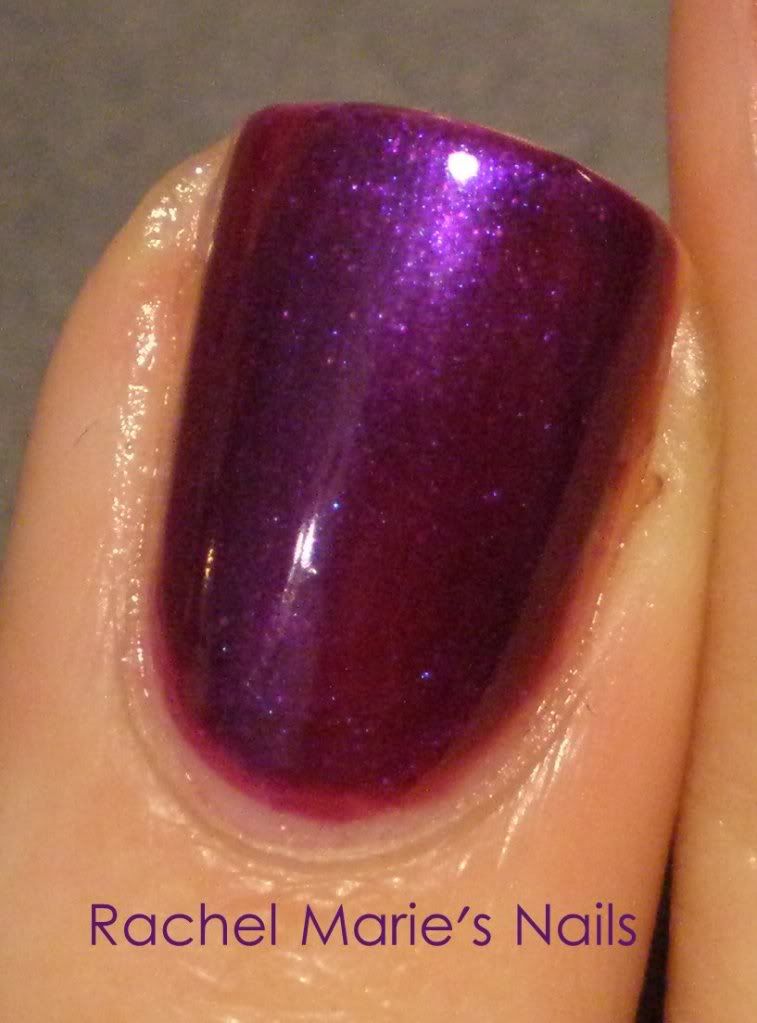 I'm so glad I was able to get the bottle color of this polish. :)
I love the finishes and the colors of the CQ polishes. I only with they weren't so sheer!
I also have some quick nail art for you guys.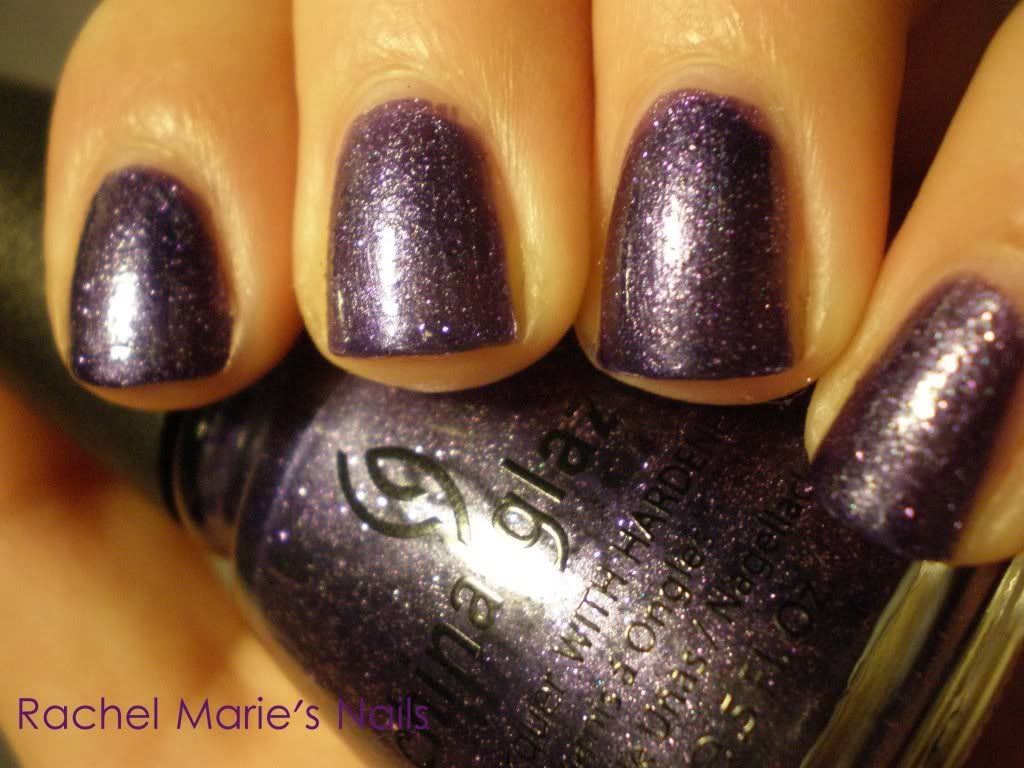 I started with China Glaze C-C-Courage. Which is a lovely polish by itself.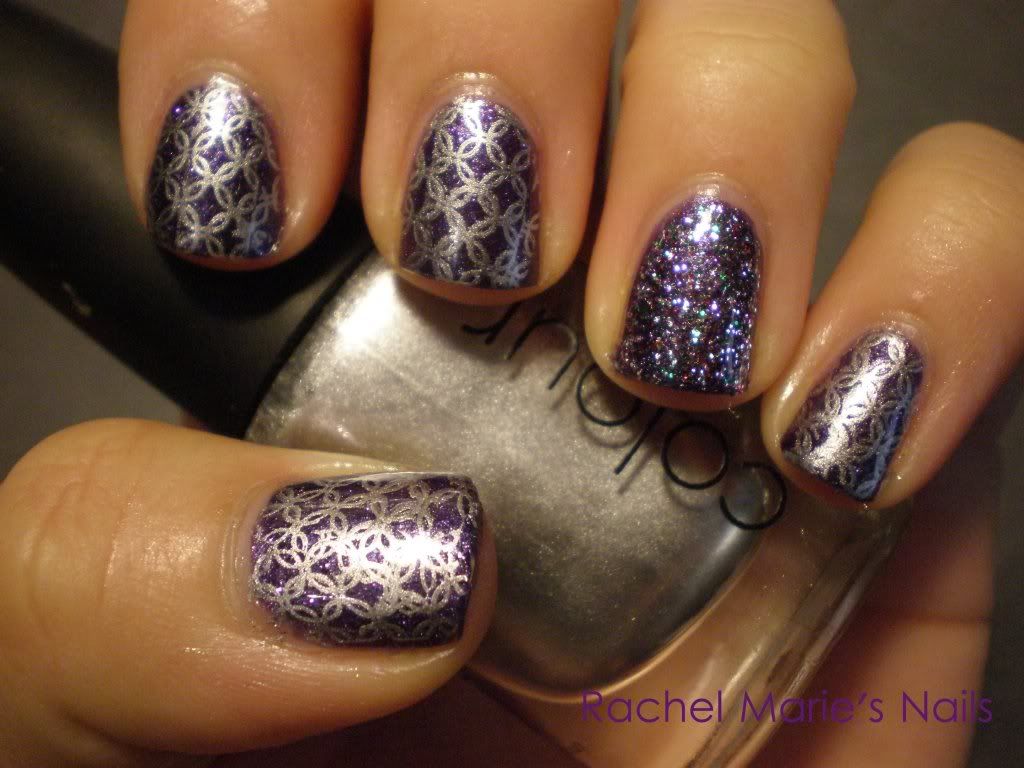 Then I stamped with bundle monster plate BM21 and CND Silver Chrome. I added a coat of Funky Fingers Icicle Lights to my ring finger.
Oh, and I've been brainstorming new ideas for future Franken Fridays. I still need bottles and supplies but I will be featuring "collections". I might have less/more sporadic Franken Fridays but I think these ideas will be cohesive and I could always split the collection into two Fridays.
What do you guys think?