Since yesterday was my birthday I did a little hauling...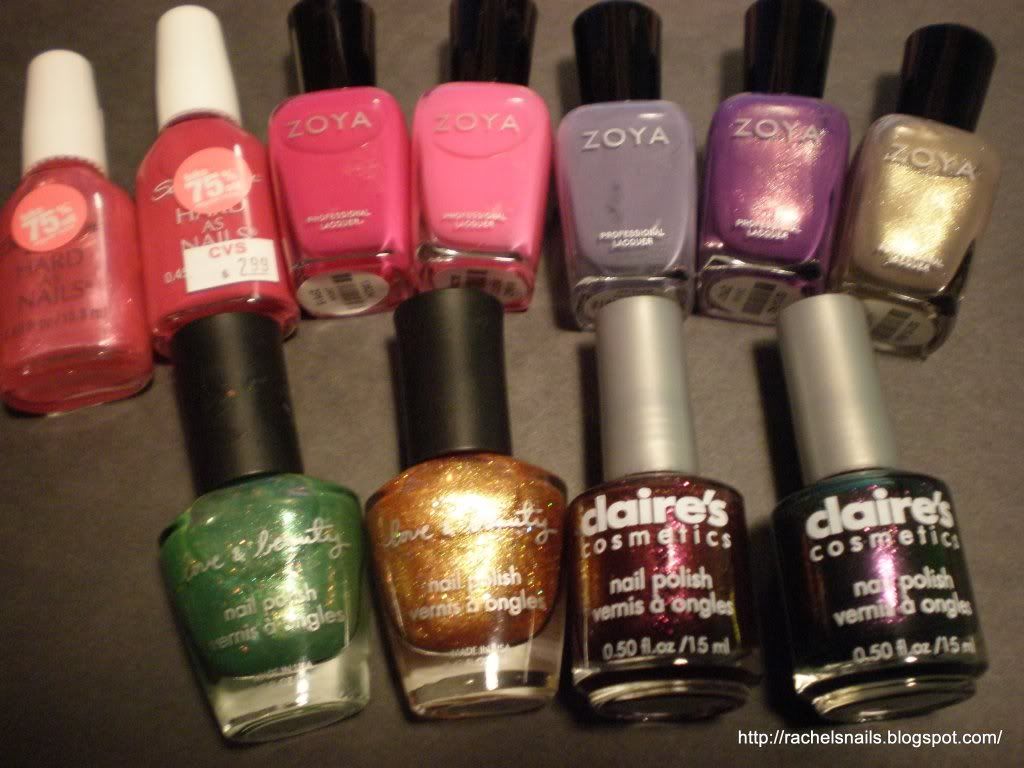 Sally Hansen Pink Sapphire, Sally Hansen Dahlia, Zoya Dana, Zoya, Jolene, Zoya Caitlin, Zoya Dannii, and Zoya Jules.
Love & Beauty Light Green (it's a flakie!), Love & Beauty Gold, Claire's Poison Apple, and Claire's Venomous.
Zoya Dana and Jolene I found for $2.45 each!
Now on to my birthday frankens...
Since I turned 21 this year, I wanted my frankens to be crazy and fun. And what's more crazy and fun then glitters?!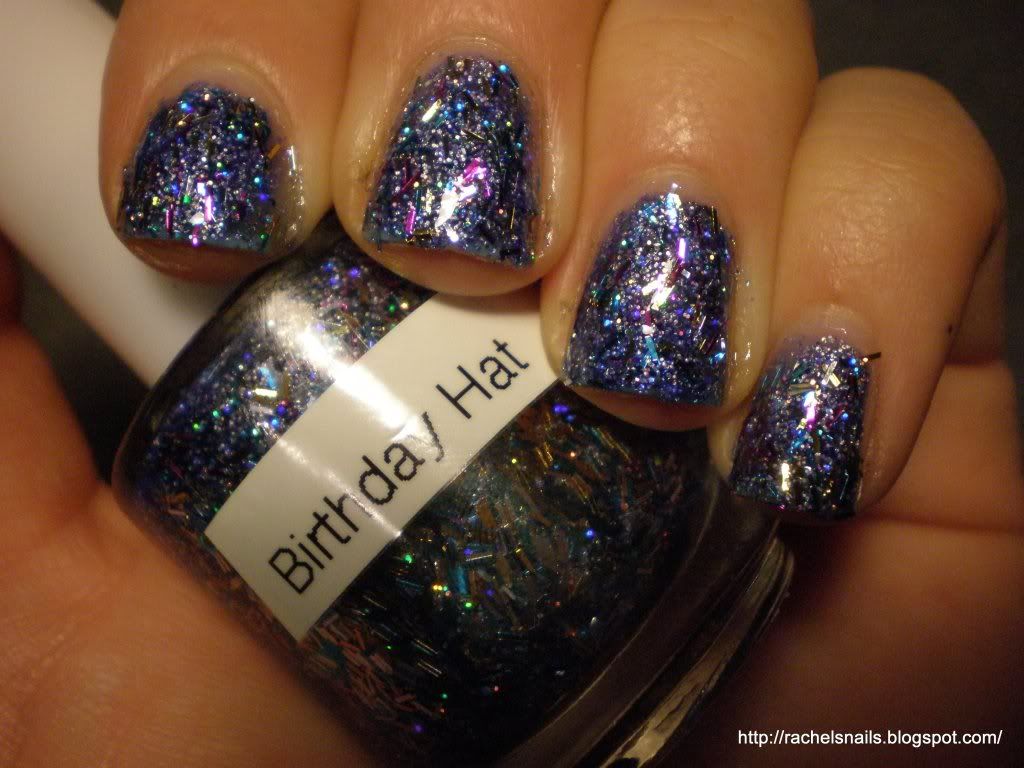 This is 2 coats of Birthday Hat.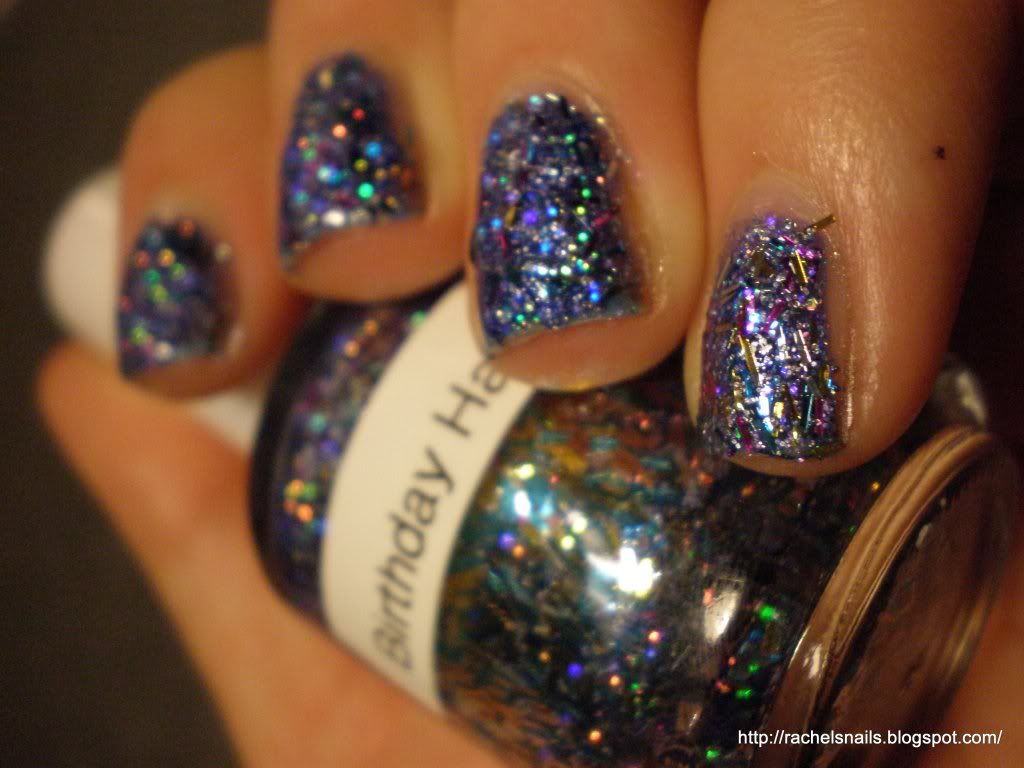 Birthday Hat has blue, gold, and purple string glitter in it. It has a blue glitter base. It's kind of intense, yes?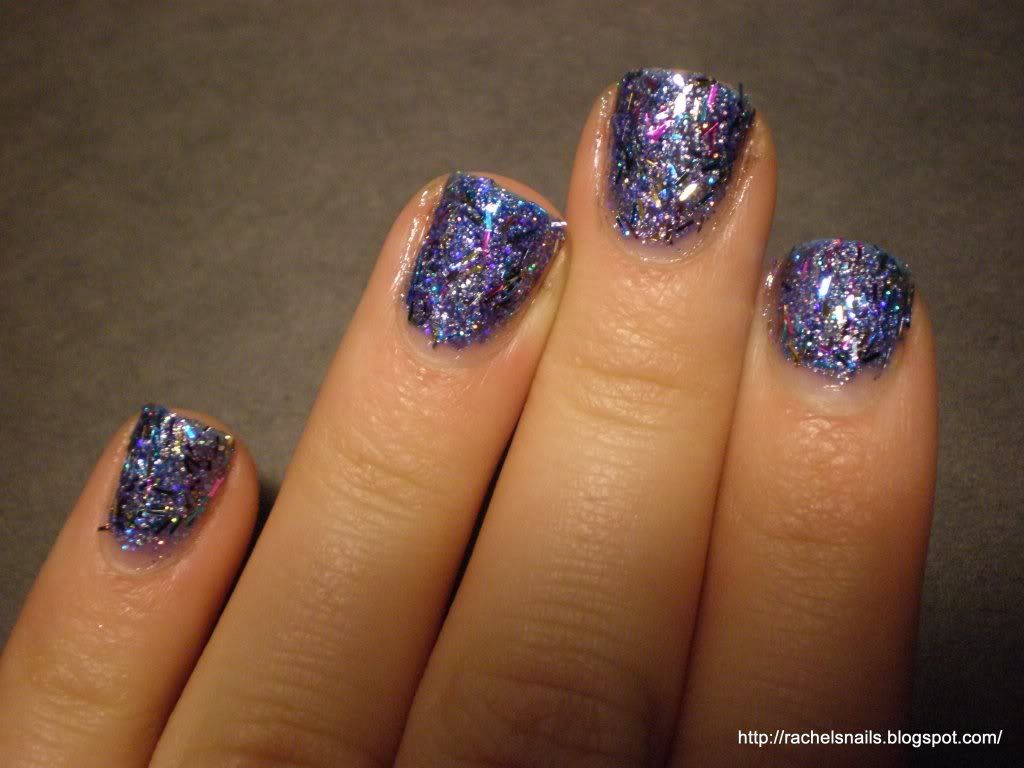 I used the string glitters from The Hobby Lobby and I also used some of the neon blue glitter from there as well. I mixed it all in a base of Wet N Wild Cheers and clear polish.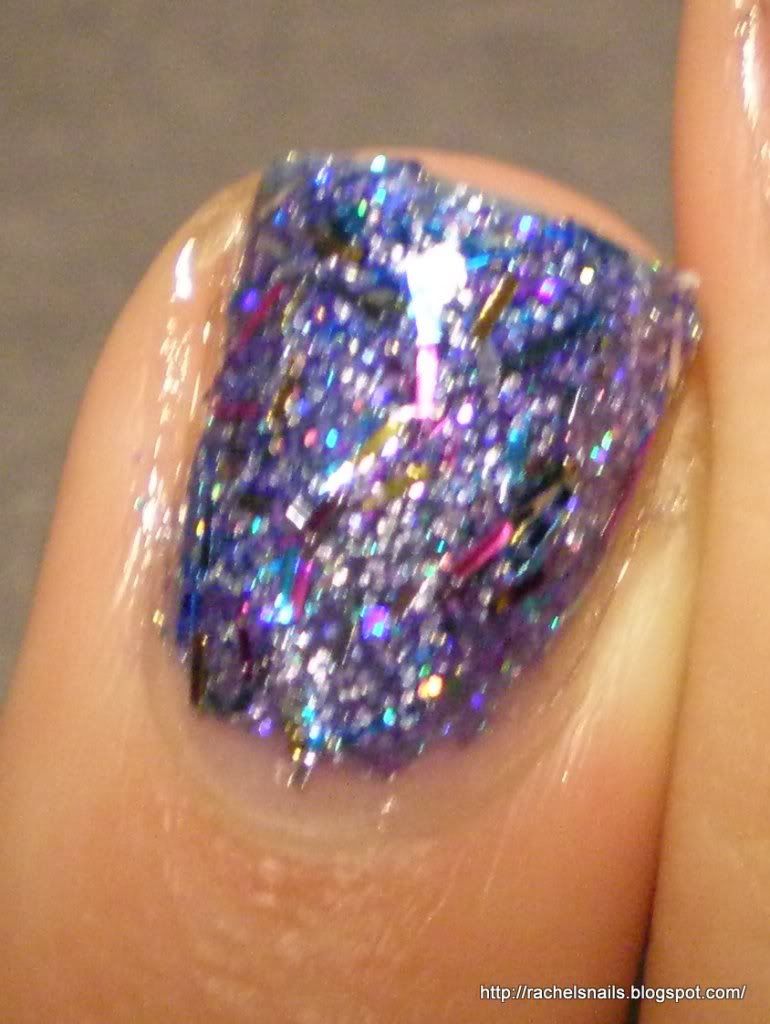 This polish was originally named birthday something else but I wanted to keep it PG haha :P.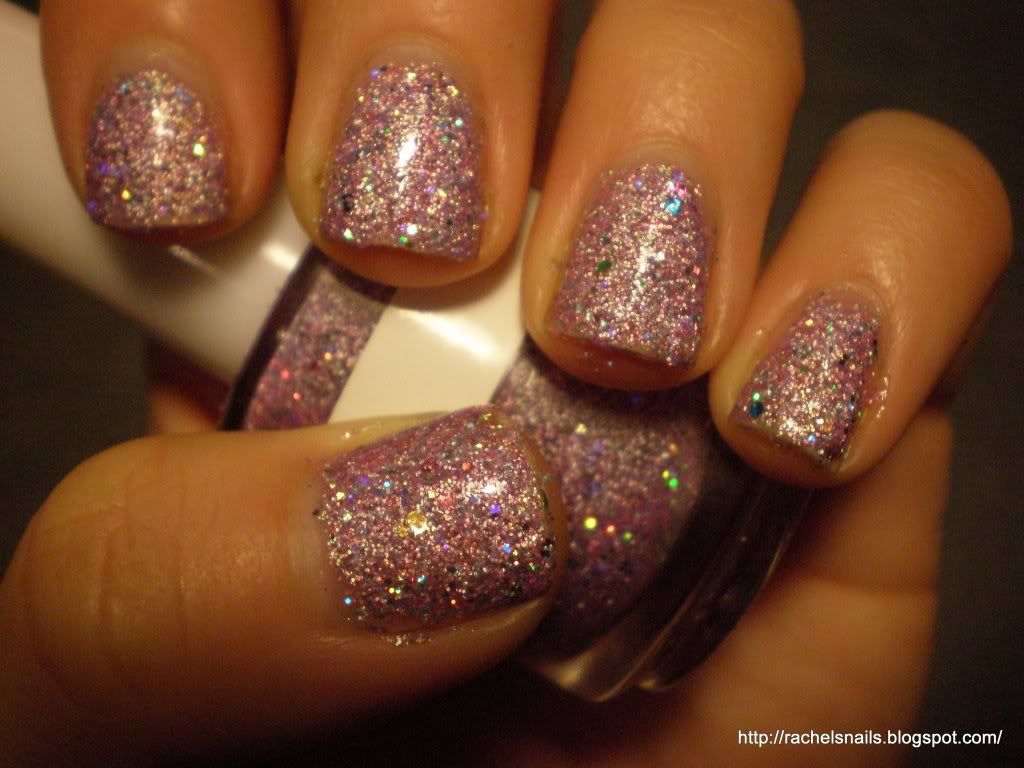 This is 2 coats of Shots.
Shots has mutli colored glitter hexagons in a purple glitter base with holographic glitter.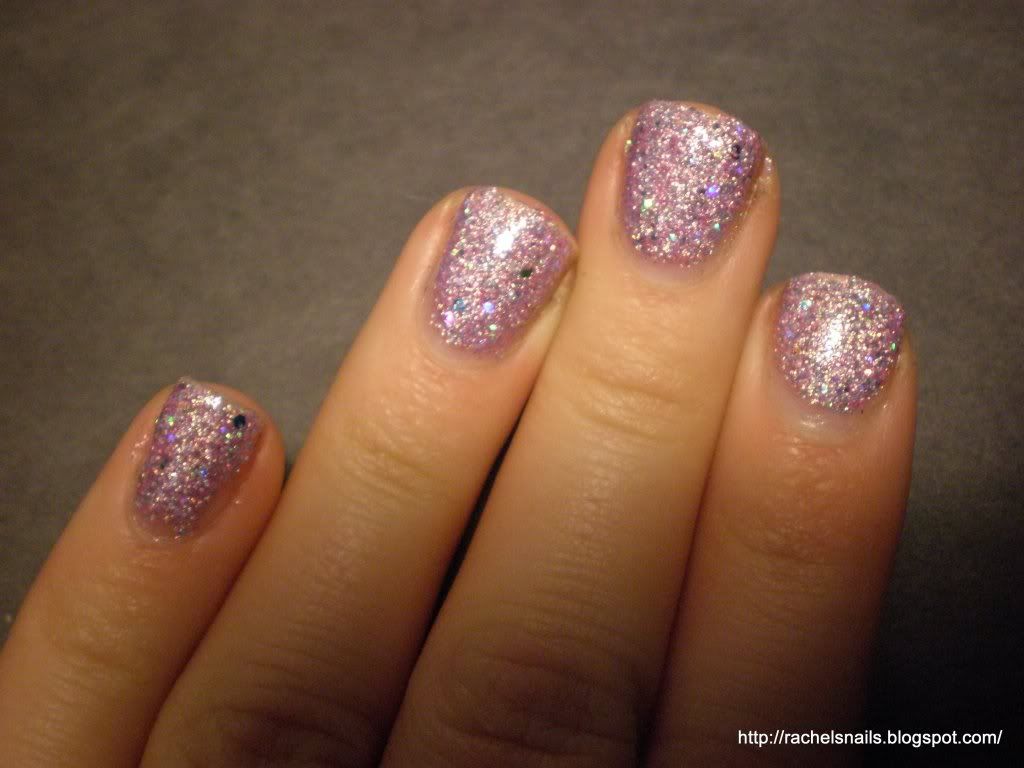 I used the holographic glitter from KitKraft.biz and the purple neon glitter from The Hobby Lobby. I used half of my Multi Colored Sparkle polish from Urban Outfitters and Wet N Wild Confetti.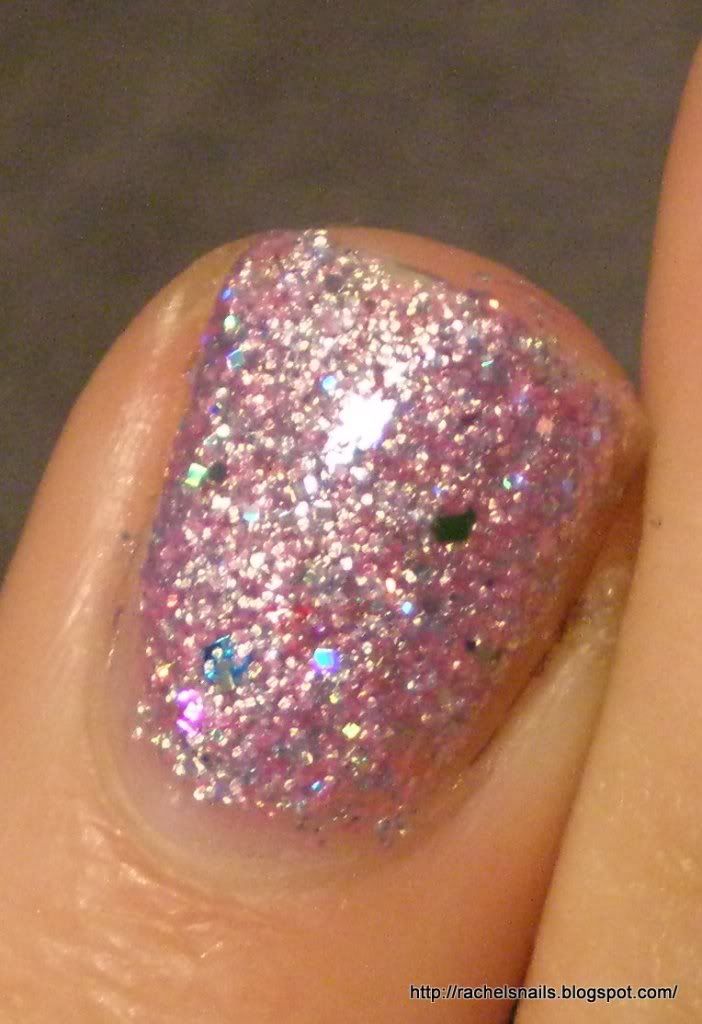 This is what I wanted Teenage Dream to look like.
I had so much fun making those. I definately want to make more glitter frankens for franken Friday.
:)
Thanks to everyone who wished me a happy birthday yesterday!
And also..
As soon as the winner to my 100th follower Giveaway receives their prize I will be having another giveaway!