If you guys don't know by now.. I LOVE holographic polishes. Nfu Oh holographics have quickly become some of favorite polishes. The ones I have are considered "duds". They're new and supposedly not as holographic as older batches. I'm not really too concerned.
66, 62, and 64.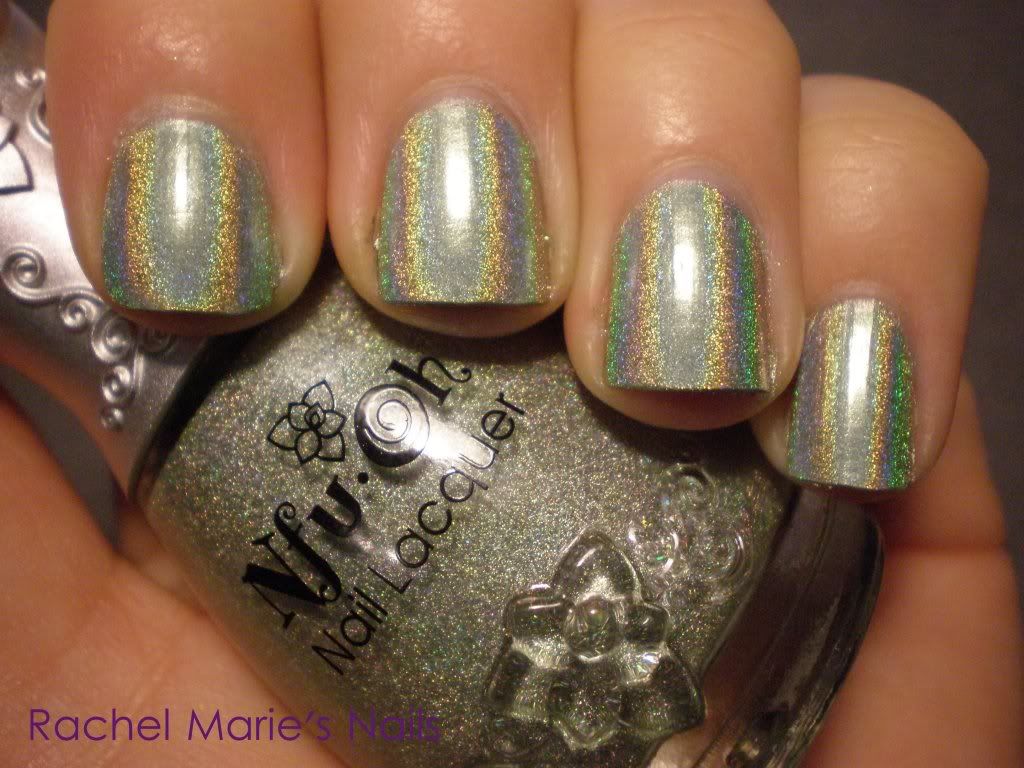 This is 3 coats of 66.
66 is a light minty green linear holographic. Yes, this is a "dud."
I don't think I have a mint green holographic polish to compare this to.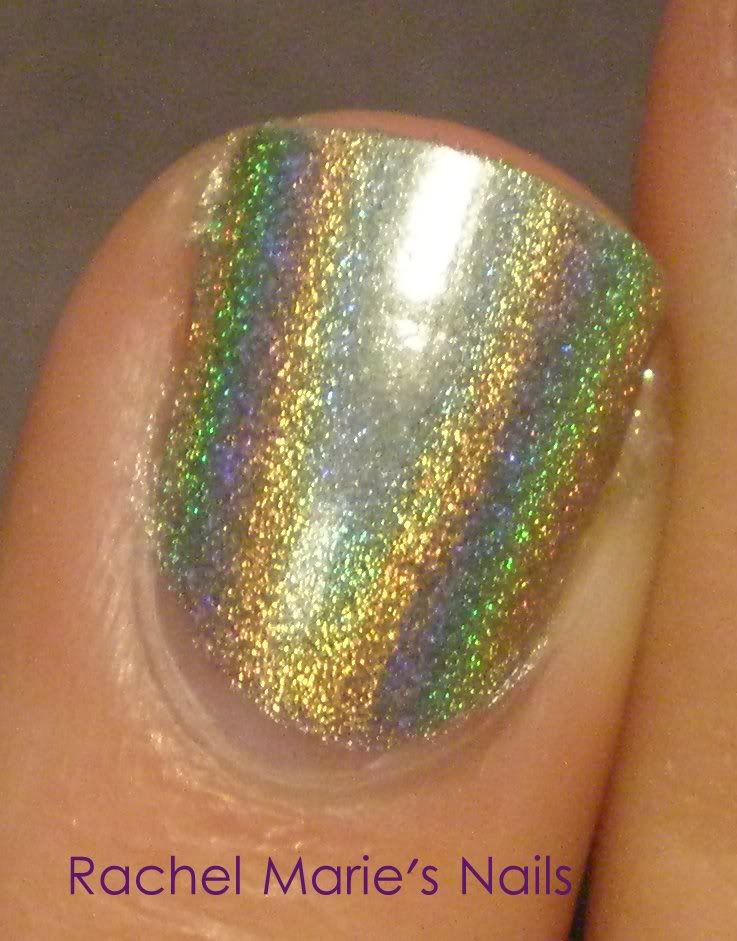 Sigh. If only ALL dud polishes were like this.
This is 3 coats of 62.
The color of 62 is hard to pin point. I would say it's a mix between a pink and a champagne.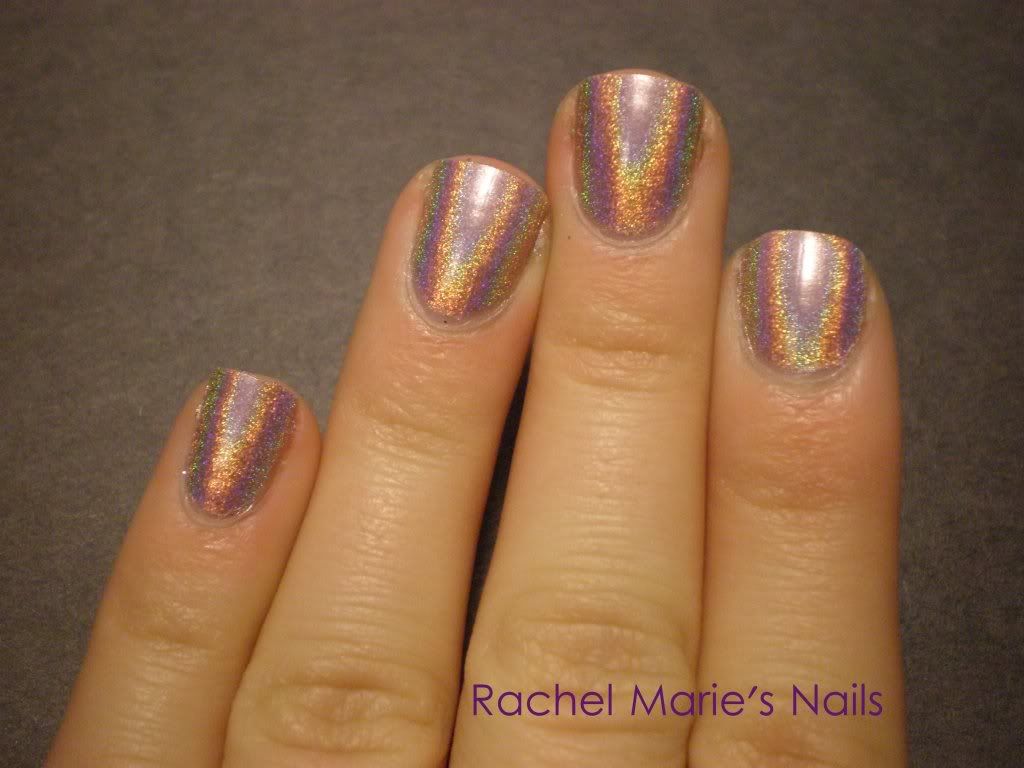 I don't think I have anything similar to this as well.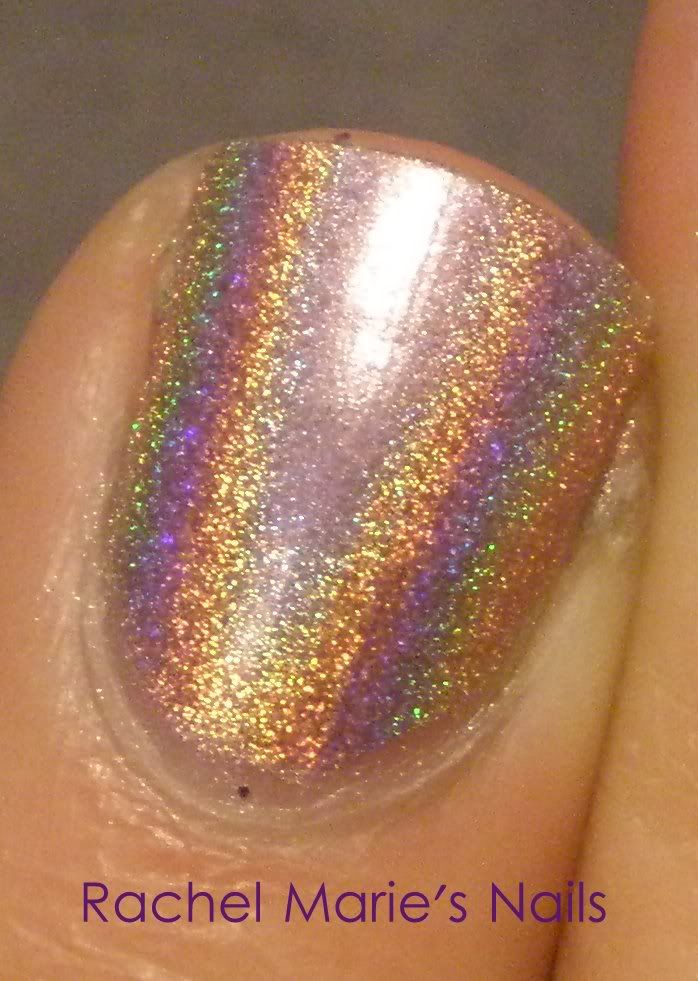 YUM.
This is 2 coats of 64.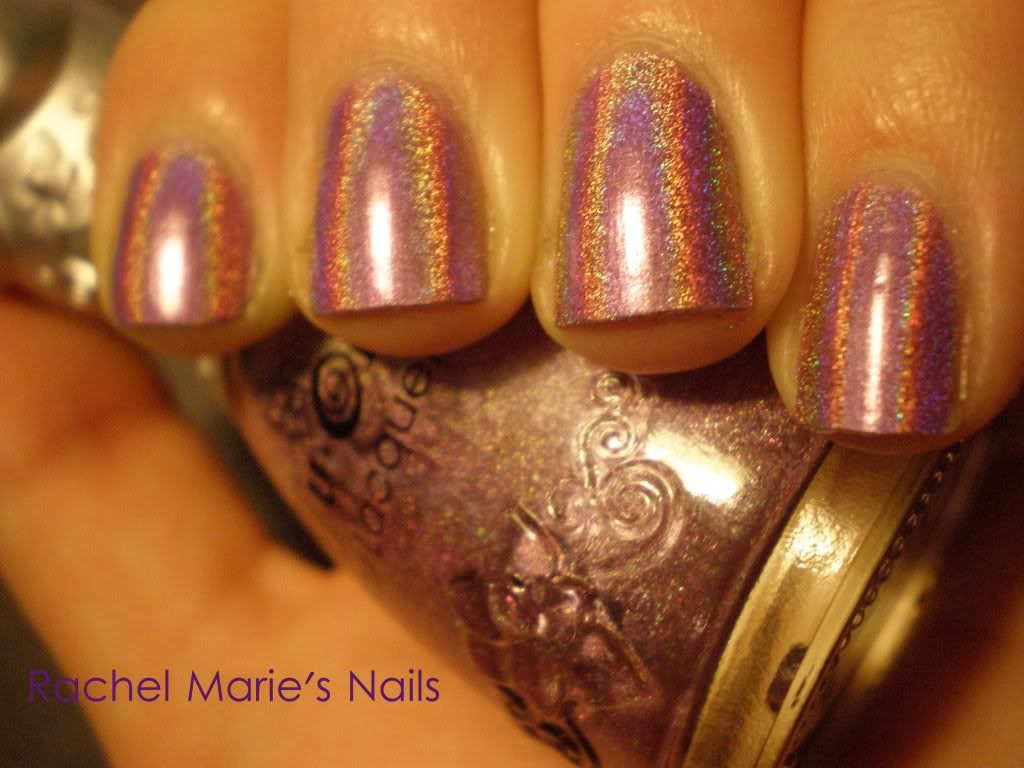 64 is a medium purple linear holographic.
My nails look like mirrors.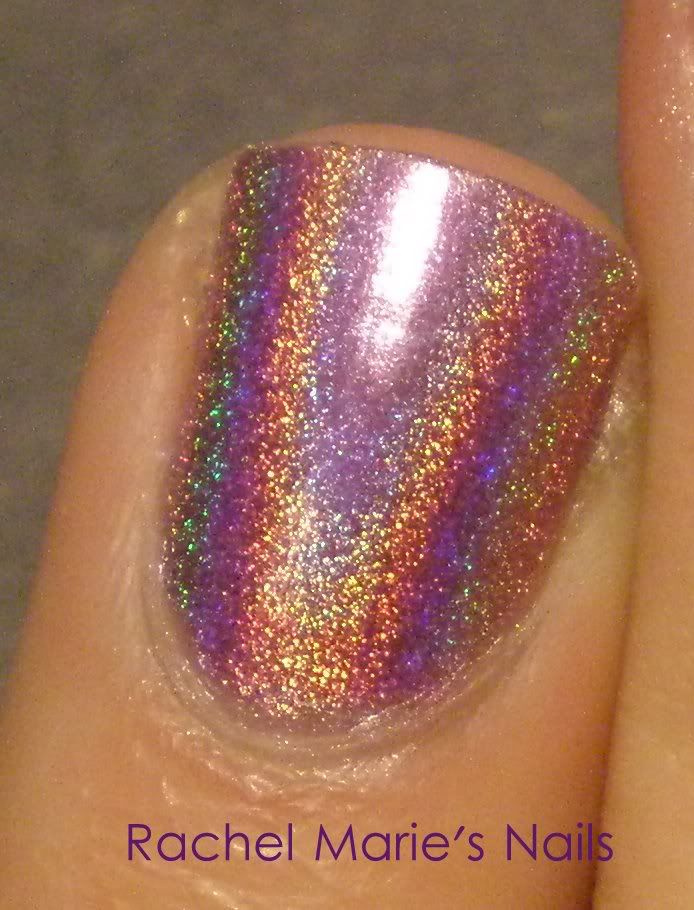 I hope you guys enjoyed my holos.
:) I'm thinking once I get them all together I'll do a "holo" post.