How's your Monday going? I don't work Mondays so today feels like a Sunday. :) I'm hoping to get a couple swap packages soon- I'm tired of waiting!
Anyway, I wanted to share with you guys swatches of the Kaleidoscopes I have. This collection is long discontinued but some of these can be found on eBay or a local dusty. These pictures were taken in crappy, indirect Michigan sunlight. They are much more holoy in real life.
Rated Holographic, Kaleidoscope Him Out, Visit Me In Prism, and Sexagon.
This is 2 coats of Rated Holographic.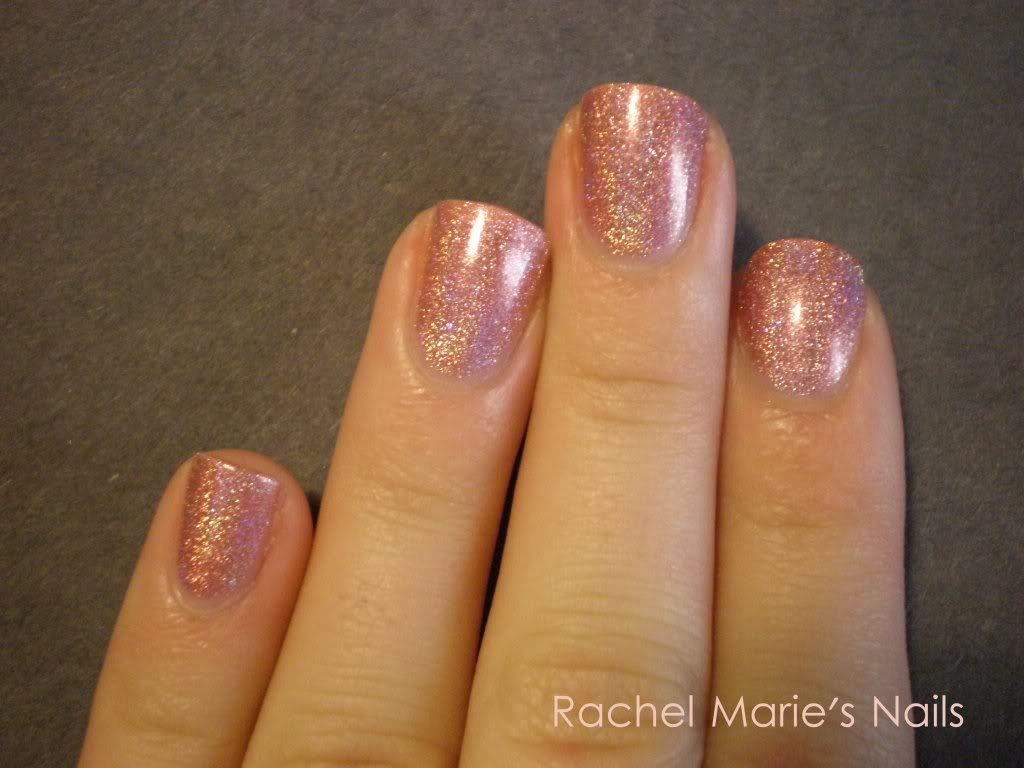 Rated Holographic is a brownish pink scattered holographic polish. Doesn't it look divine here?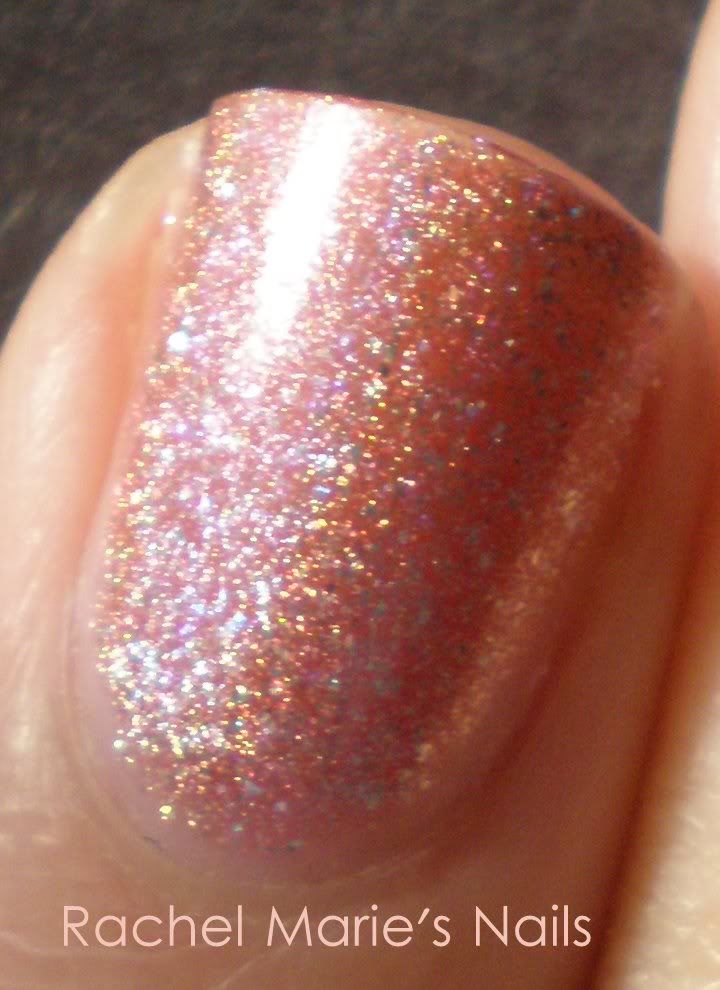 You can see a bit of the scattered effect here. It looks like tiny particles, almost flakies, that lie flat and create the holographic effect.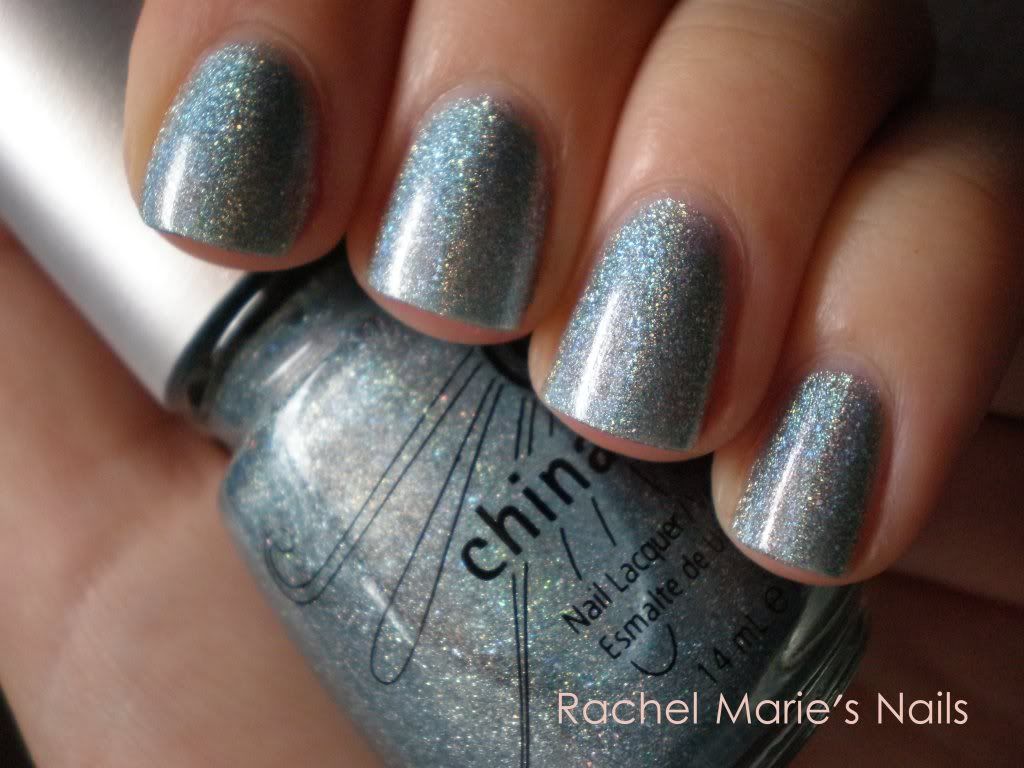 This is 3 coats of Kaleidoscope Him Out.
I don't get a lot of sun in my room so the effect doesn't look as great. Kaleidoscope Him Out is a bright blue scattered holographic polish. I had some issues with balding with this polish.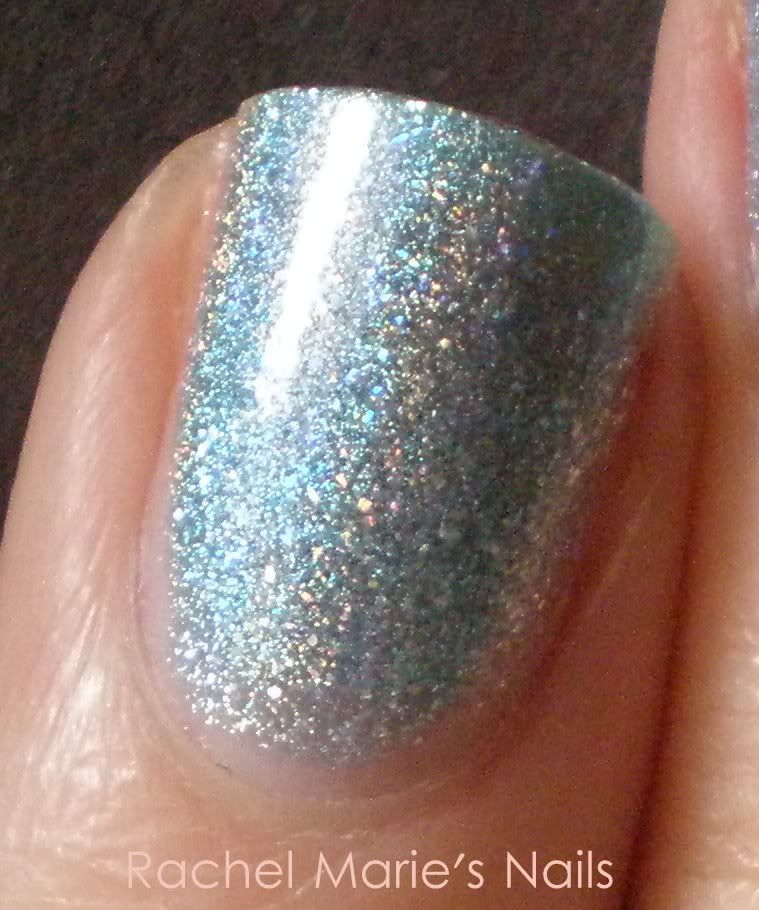 The holo effect here looks pretty cool. :)
This is 3 coats of Visit Me In Prism.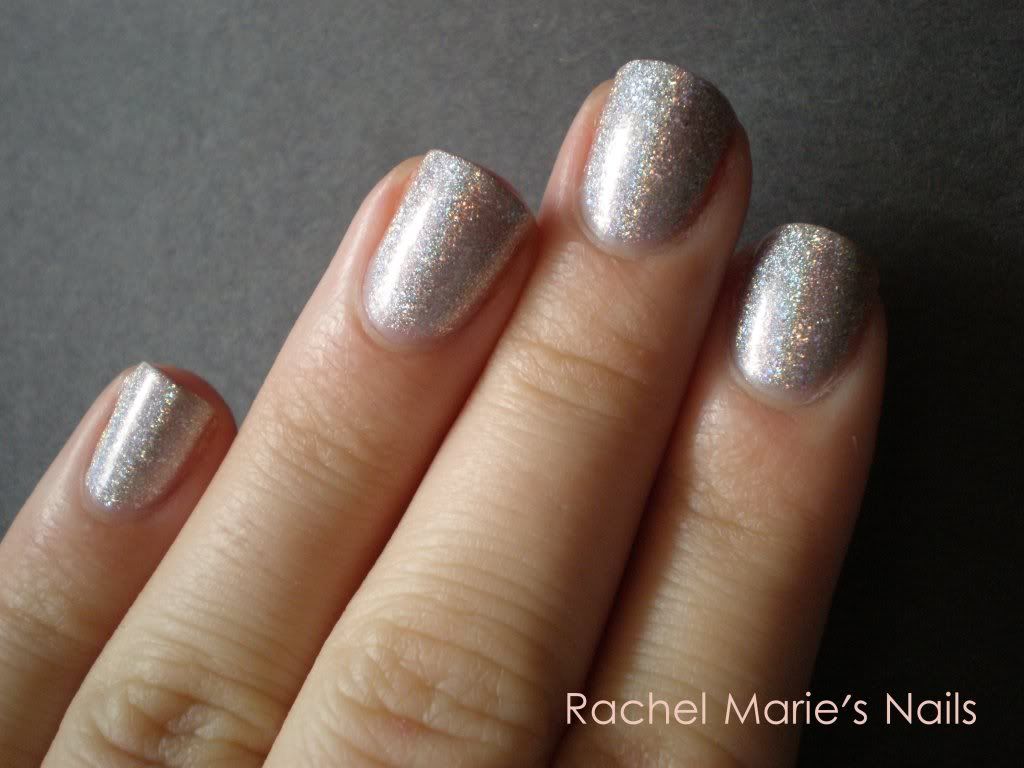 Visit Me In Prism is a lavender silver scattered holographic polish. It's a very unique polish. The color is not quite either lavender or silver.
I wish the sun was a bit better these days.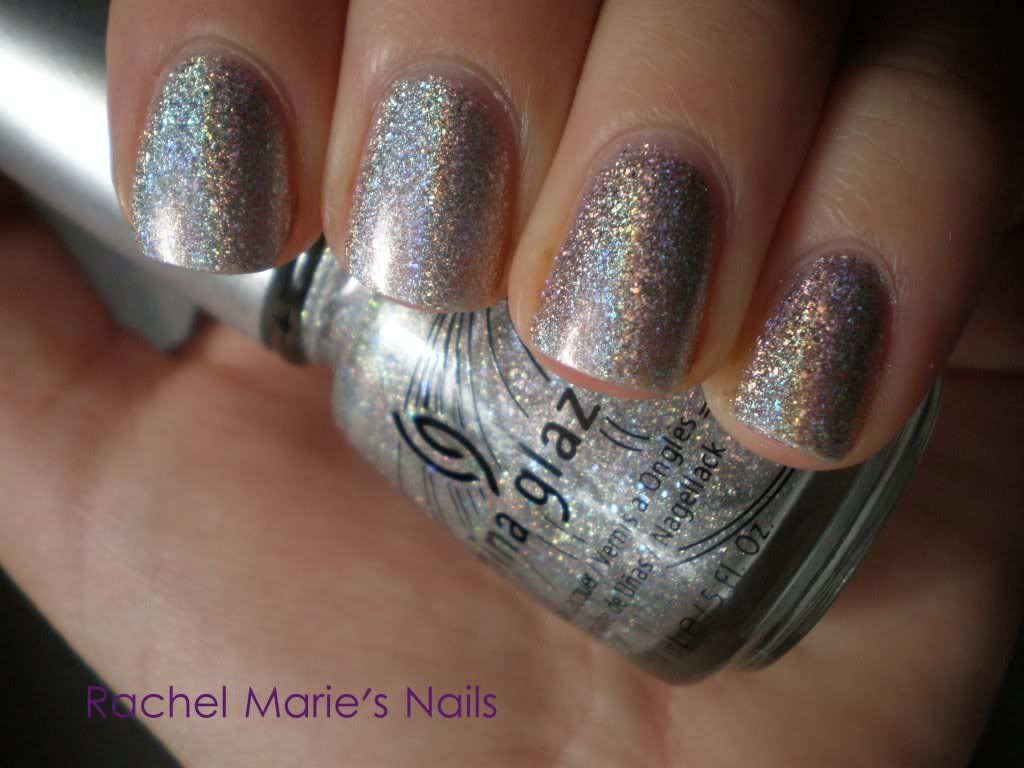 This is 3 coats of Sexagon. Finally- a picture where you can see how they really look!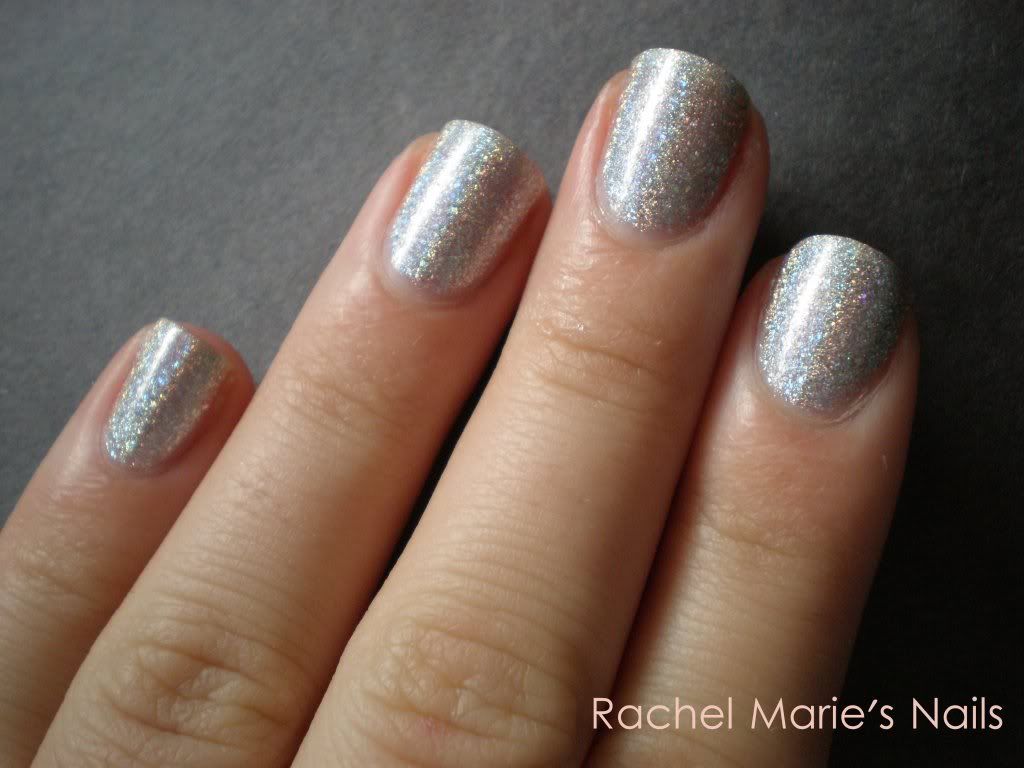 Sexagon is silver scattered holographic polish.
Here's a blurry picture so you can really pick up the holographic nature.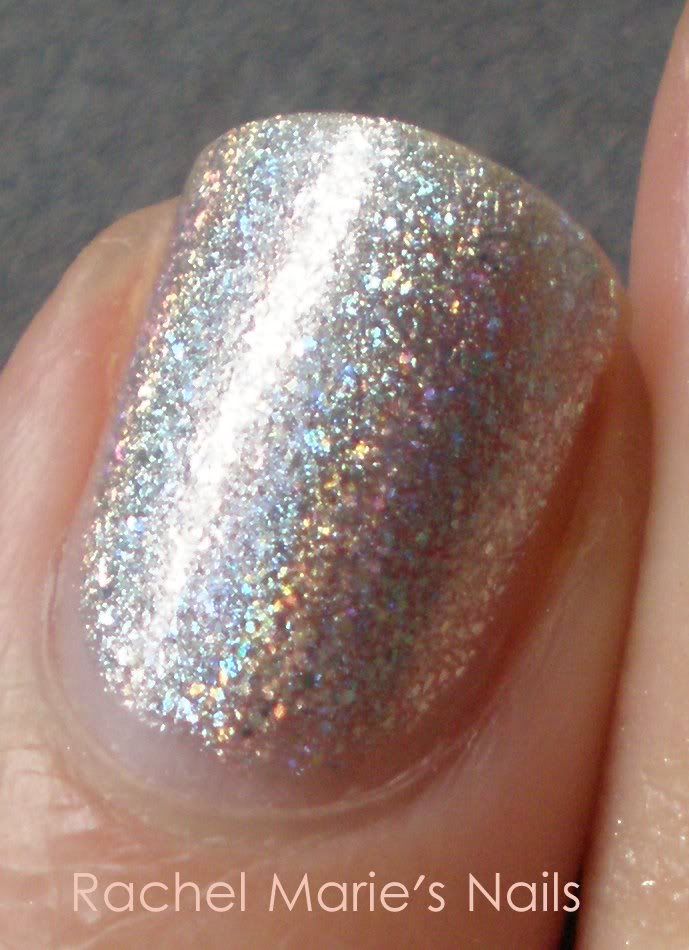 GORGEOUS.
I own about 7 of the Kaleidoscopes and I'm trying to get my hands on all of them! The effect is very cool in these polishes and it seems holographic polishes are becoming harder and harder to come by. Like most holographics, I did have some balding issues.
If you follow me on
Twitter
you probably saw my picture of my Frankens for Franken Friday! :) I'm really excited about this collection!
And some Apple nail art I did last week: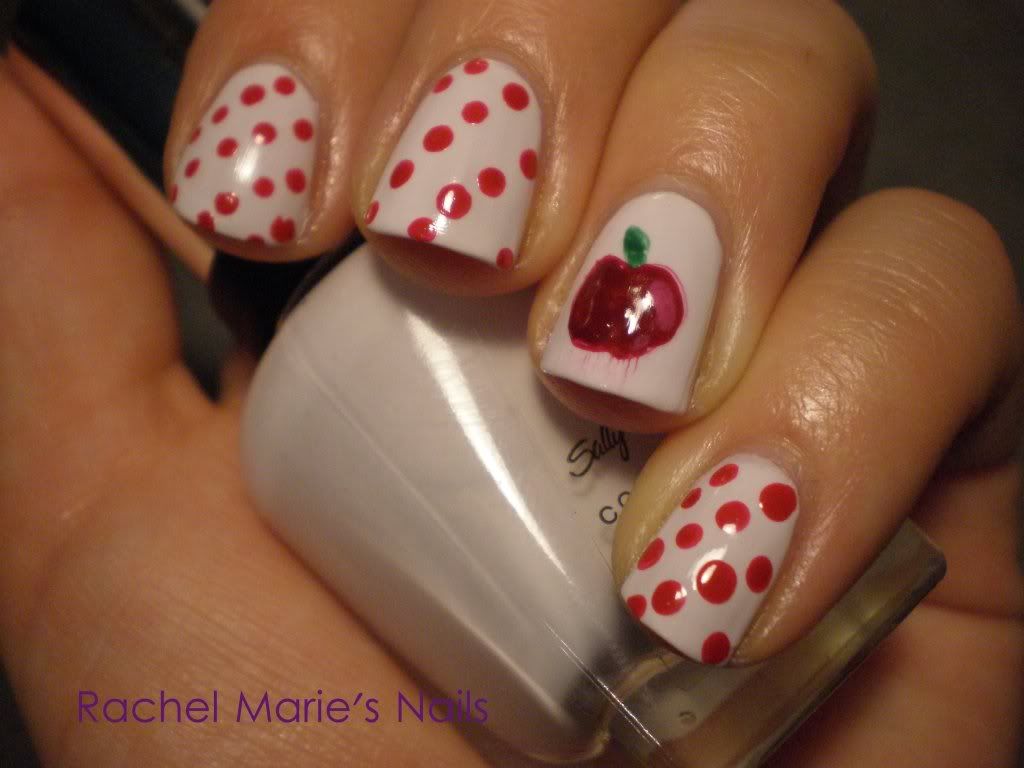 The apple smudged a bit with top coat :/