I'm trying trying to tally everything up from my giveaway. I had over 300 entries! I want to thank everyone who entered my giveaway and I will announce the winner soon!
I also want to thank everyone who wished my family well. We have yet to hear from my family in Japan but I'm hoping all is well.
I bought these Claire's polishes awhile ago after hearing one of them was a close dupe for MAC Bad Fairy. Claire's constantly has a BOGO 50% on their cosmetics so of course I picked up another polish.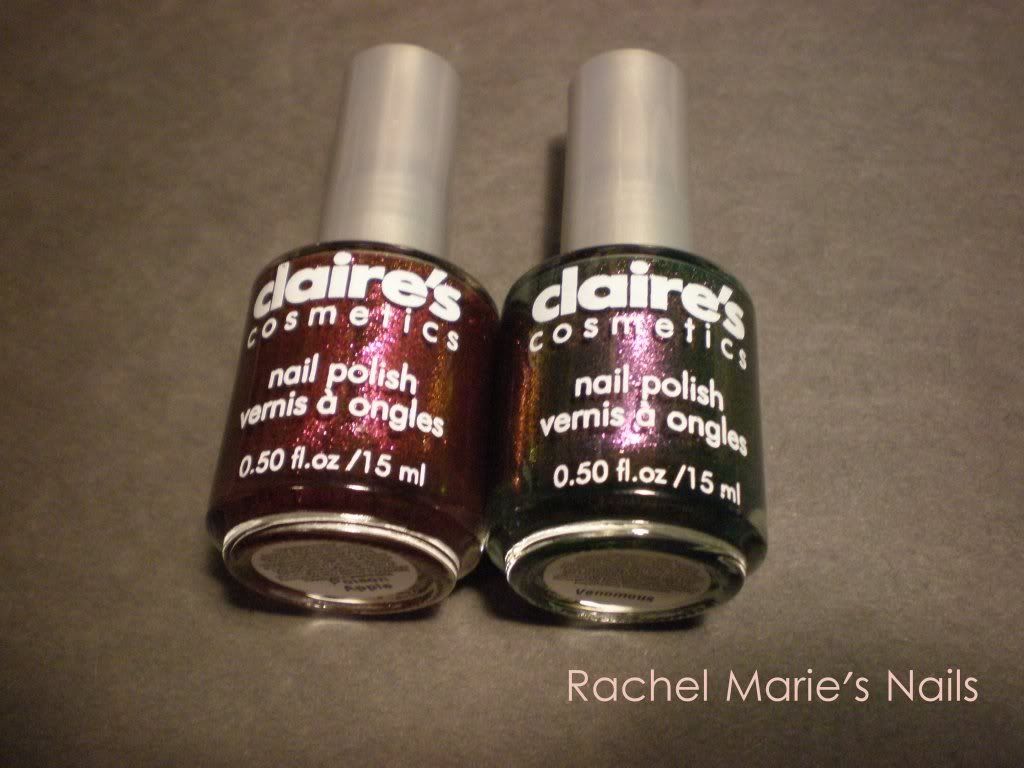 Poison Apple and Venomous
This is 3 coats of Poison Apple.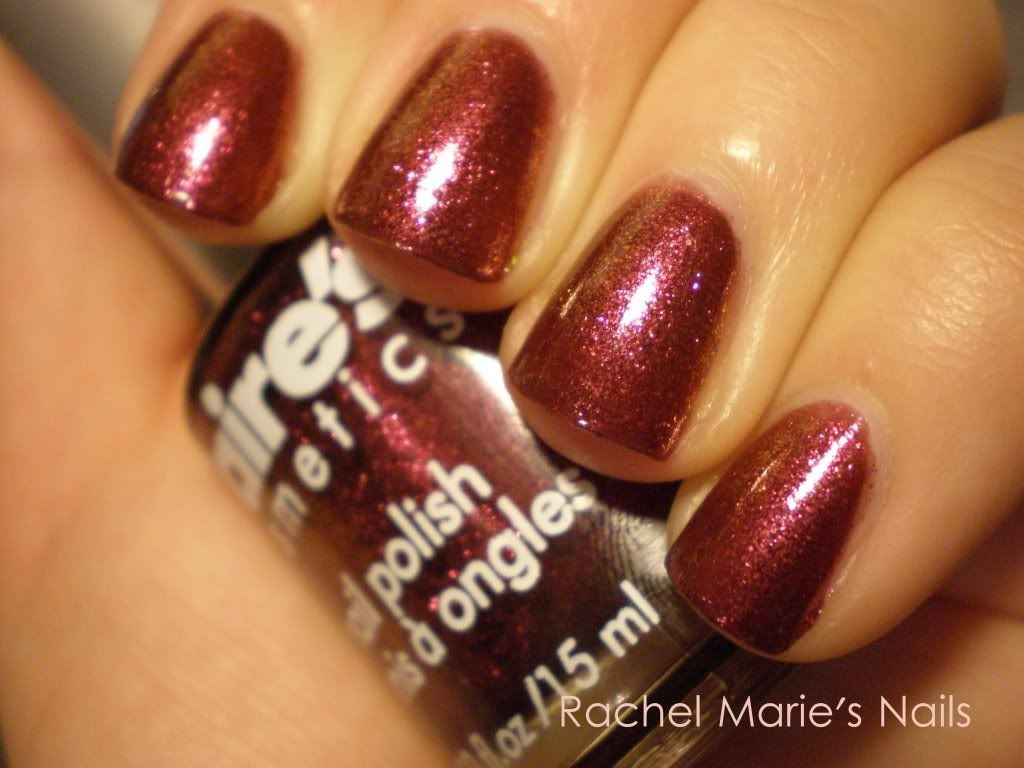 Poison Apple is a pinkish red duochrome. It is made of tiny particles that make up the duochrome effect.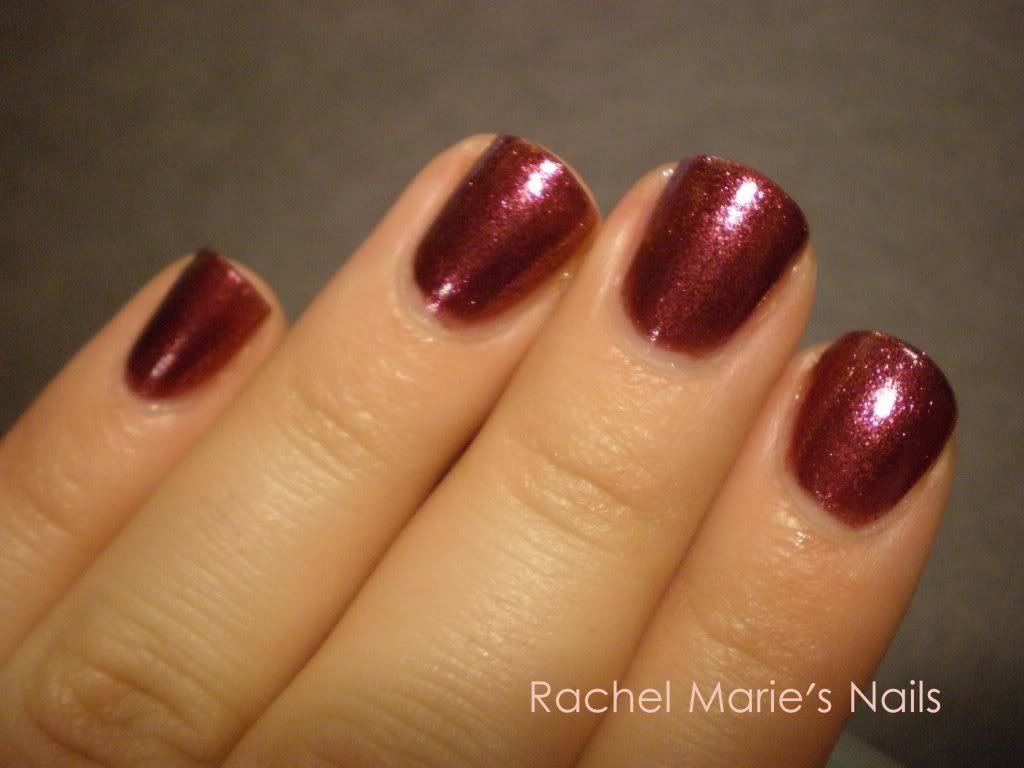 Poison Apple had a pretty good formula and I really didn't have any issues. It did take 3 coats to build color.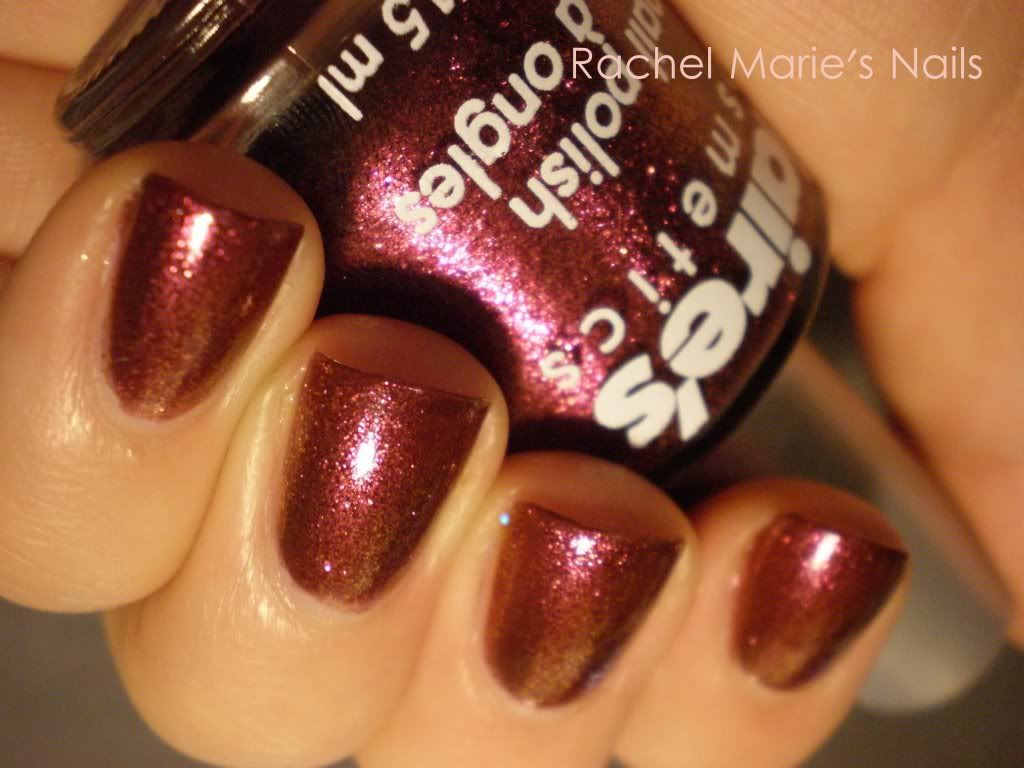 This isn't an exact dupe for Bad Fairy but it was enough to satisfy my curiosity. I've heard bad things about MAC polish so I'm rather wary to try any of their polishes.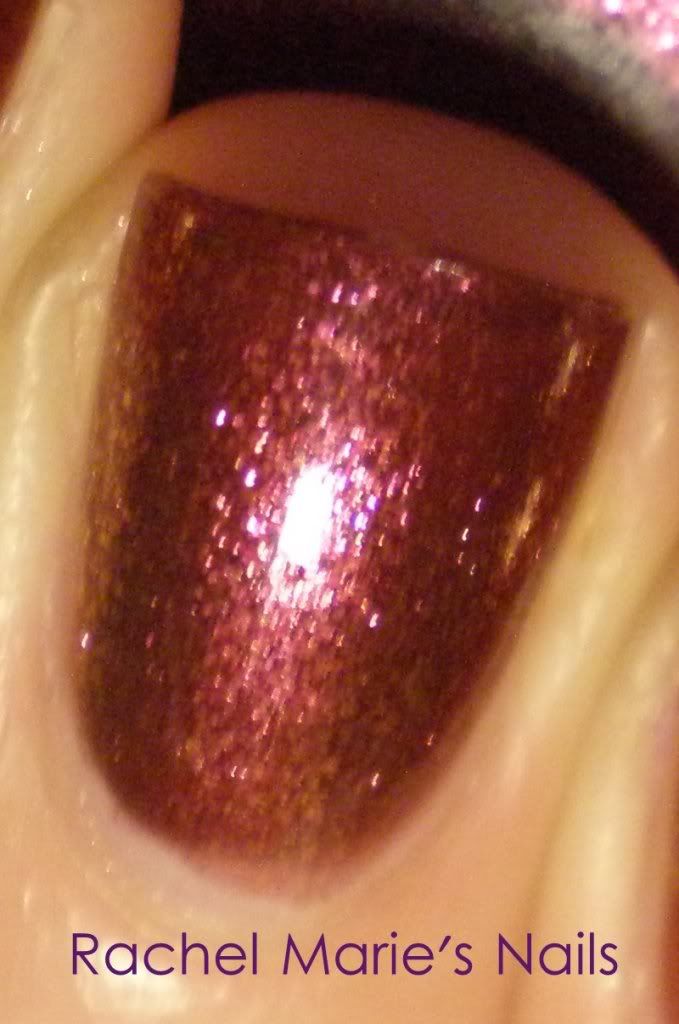 I really did try all angles to try and capture the duochrome effect but I wasn't very successful.
This is 4 coats of Venomous.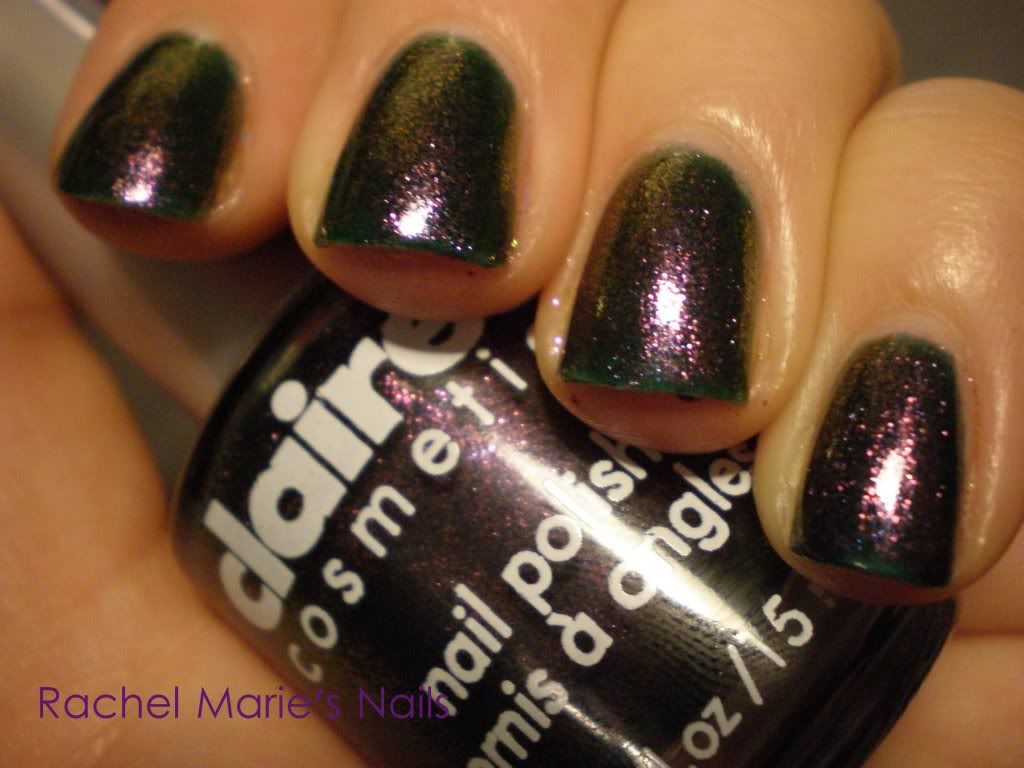 Venomous is a very sheer green,gold and purple duochrome.
Venomous had the same particle formula as Poison Apple.
The duochrome effect was much stronger on this polish but I disliked the formula more. It was very sheer and just over all- did not want to build color.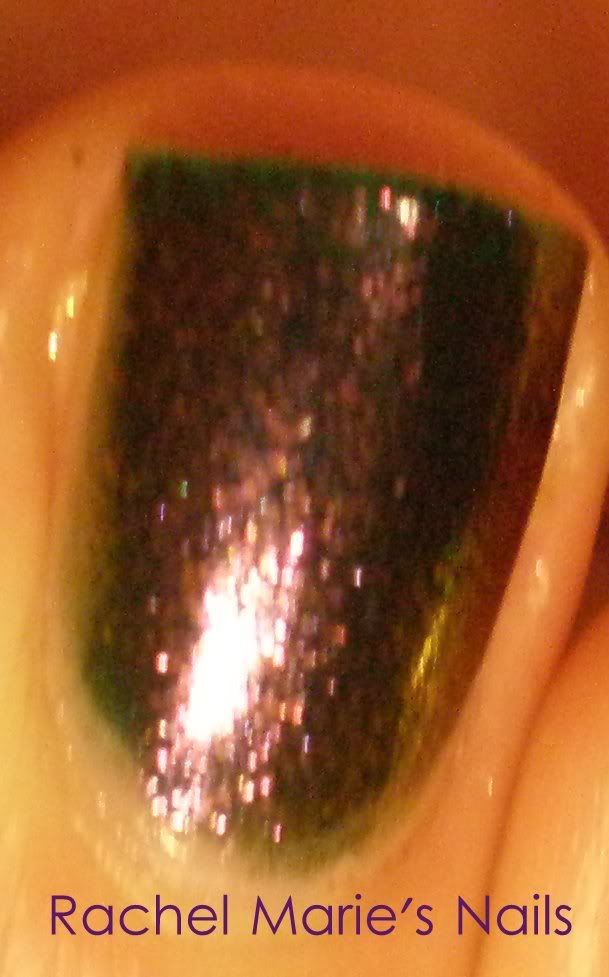 A poopy shot to show the duochrome effect.
I'm not a big fan of Claire's formula and brush for nail polish. Poison Apple was a bit better than I'm used to with Claire's but Venomous was definitely terrible.
And here is some stuff I got in the mail yesterday: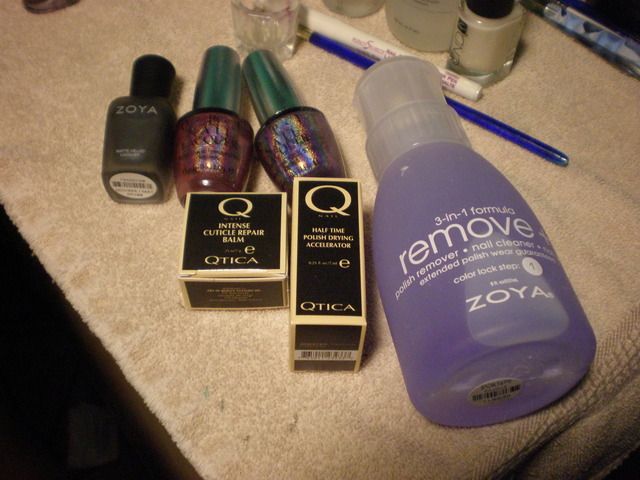 Zoya Dovima, OPI DS Signature, and OPI DS Original.
Qtica Cuticle Repair Balm, Qtica Half Time, and Zoya Remove.
:) Enjoy your weekend, everyone!