I just didn't have time this week to swatch the rest of the Space Franken collection but I will make sure there's a Franken Friday next Friday!
So instead I'm going to show you some Pa polishes I bought recently.
I love Pa polishes. They're pretty expensive for their size but they have a lot of cool jellies and glitters. I buy mine at a Japanese bookstore that also carries beauty products. I've seen a few pop up online too.
A32, Q9, and A116.
Pa polishes don't have names but they do have numbers. Q9 is larger than normal Pa polishes but it's still pretty tiny. I think normal Pa's are .1 ml and Q9 is .3 ml. I believe Q9 starts with the "Q" because it's part of the quick dry series.
This is 2 coats of A32.
A32 is an opaque, grassy green jelly polish. It's super shiny.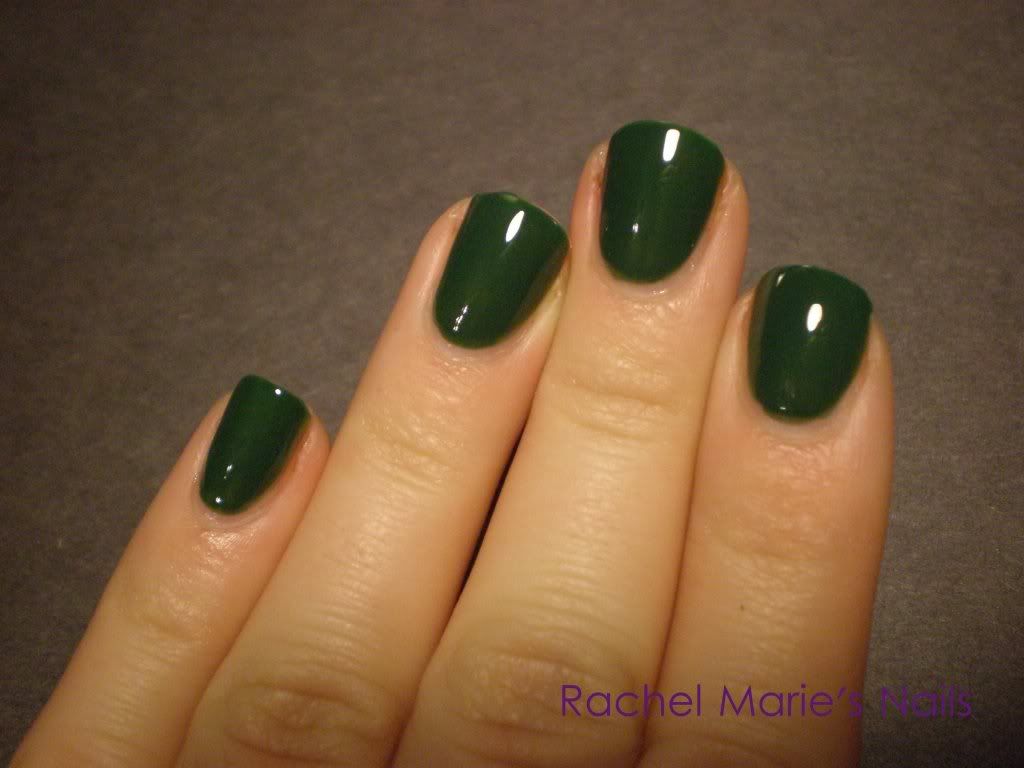 If you love jelly polishes there are bunch in the Pa line. I only have the two jellies so far- A32 and A97 but both of them were opaque with no visible nail line.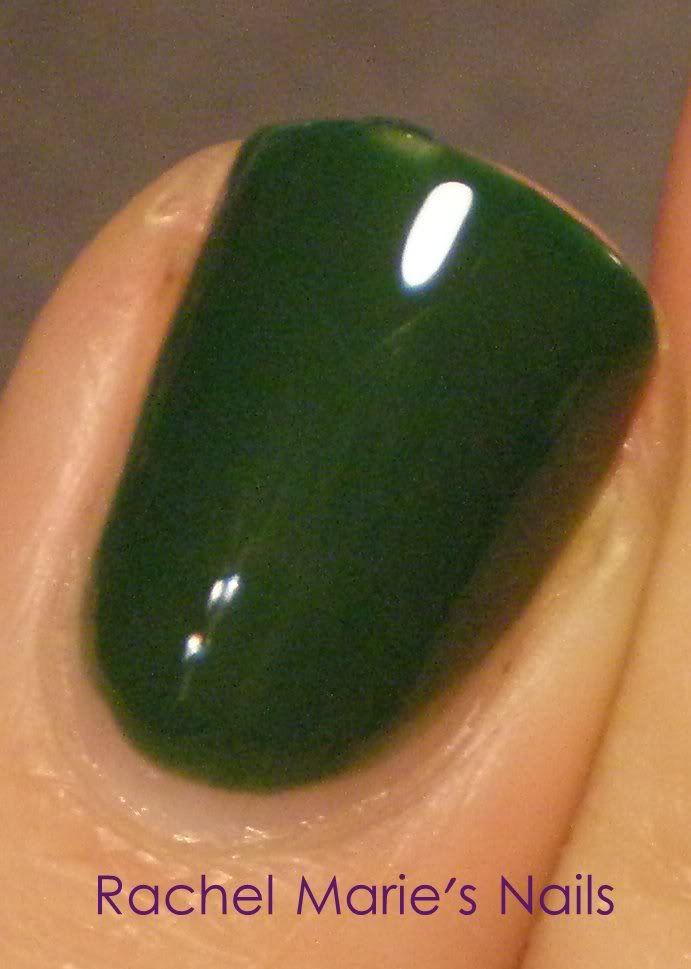 Oops. I smudged it a little. Well, ignore that and check out the jelly-goodness.
This is 2 coats of Q9 over A32.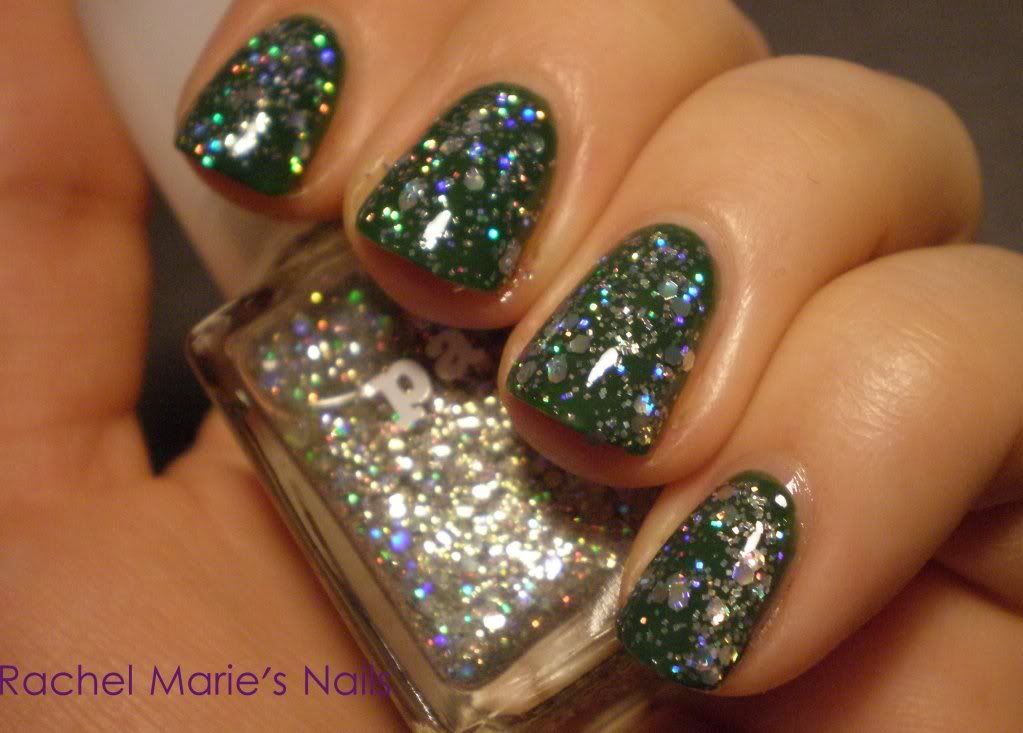 Q9 is a holographic glitter polish with holographic hexagons suspended in a grey jelly base. This polish is stunning. It's not as opaque as it looks in the bottle but you still can get good coverage with this glitter.
I am obsessing over this polish right now. In fact, I just pulled it out for today's mani.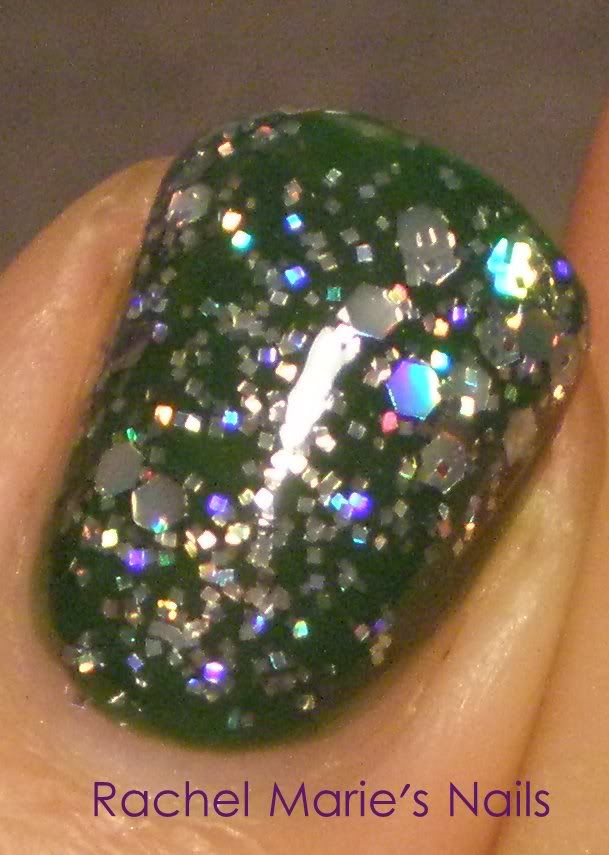 LOOK AT ALL THE GLITTAH.
This is 2 coats of A116 over China Glaze Knotty.
A116 is a brown jelly polish with silver and tiny holographic hexagons in it. I think this polish is awesome. I don't think I've ever seen something quite like it.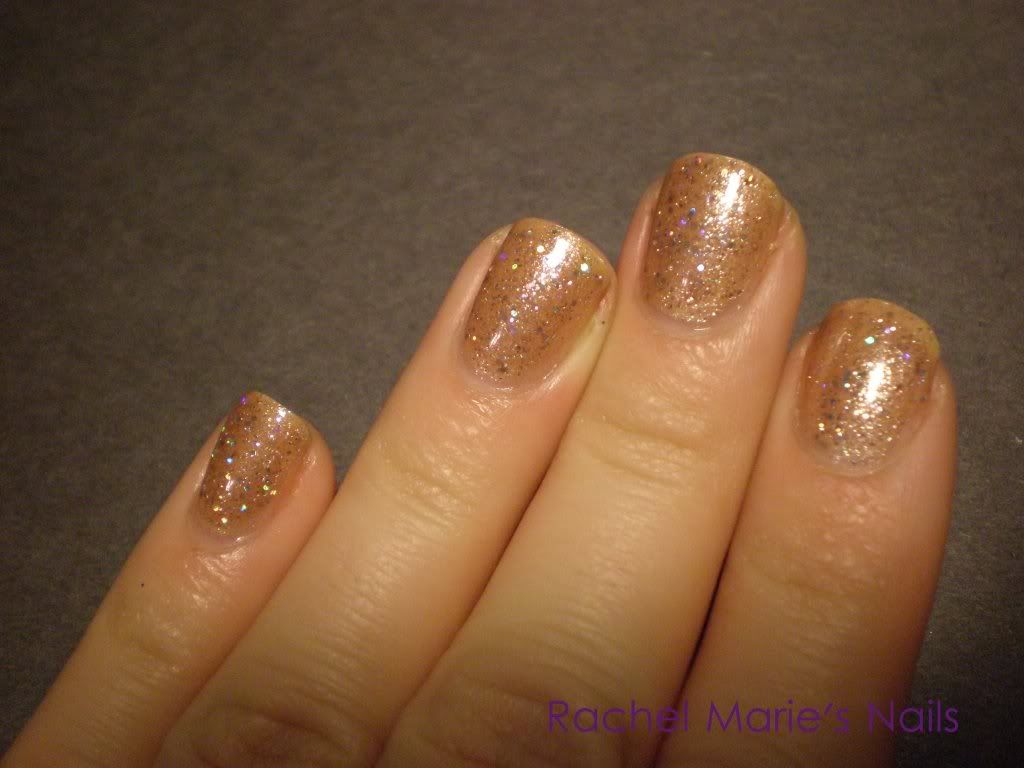 In the bottle A116 looks like it might be opaque but it is much better for layering.
The glitter polishes reflect light very well.
I love Pa polishes. The general rule I've found with my Pa polishes: the jellies are opaque and good for base colors while the glitters are good for layering. Okay- this sounds like a general rule for polish.
I'm willing to pay a little more because I feel like I'm getting something special. Is it just the allure of a foreign brand or are these polishes unique and pretty?