Morning everyone. Today I'm a bit worried about my family in Japan after hearing news of the tsunami and earthquake that hit there. Everyone's families and friends are in my prayers.
Today's frankens are based on the Universe. I've been wanting to do a collection based on the Universe for some time now. Pictures of space are colorful and beautiful and they definitely inspire me.
Planet Earth and Galaxy Glitter.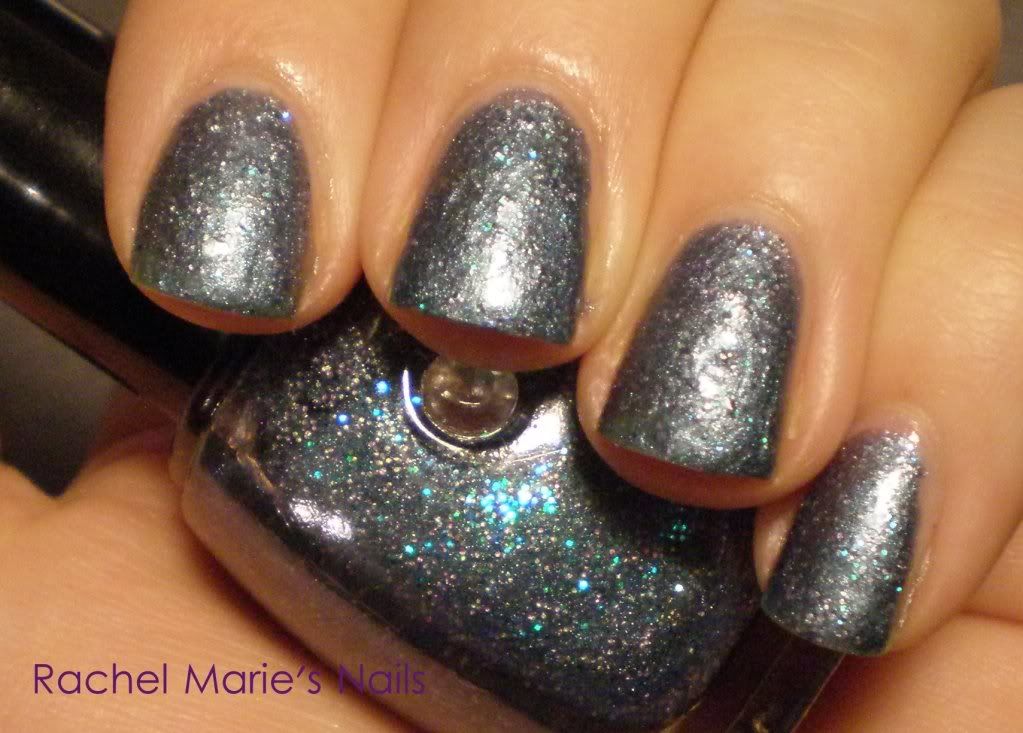 This is 2 coats of Planet Earth.
Planet Earth is a medium blue polish with blue and purple glitter.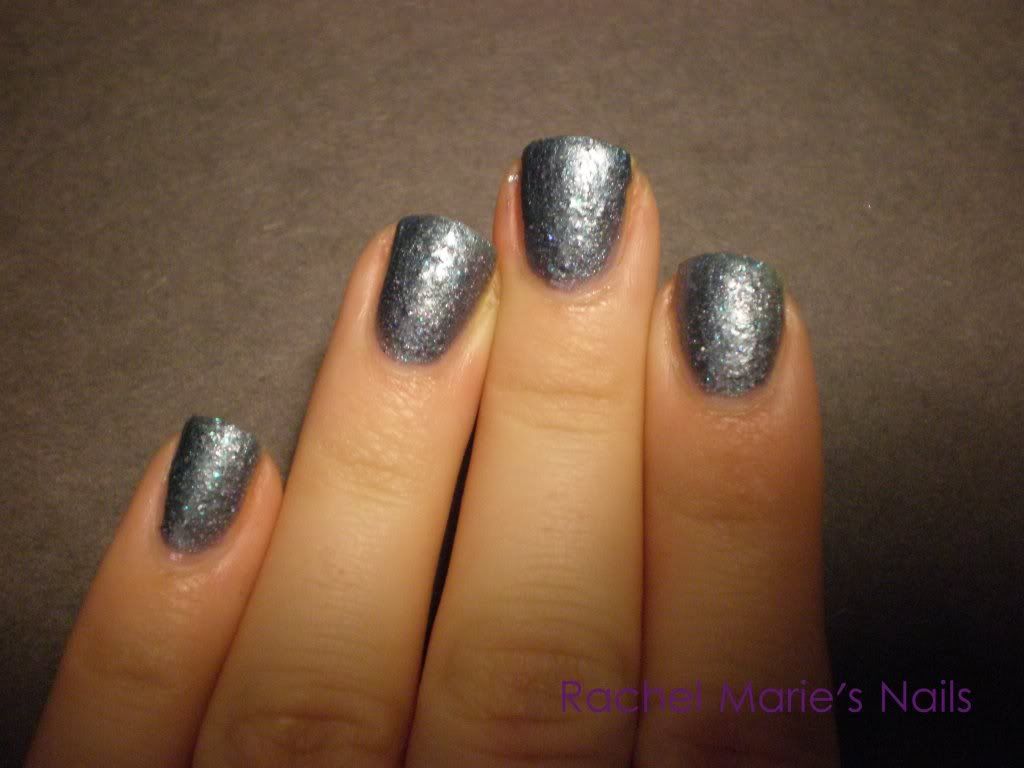 This glitter was VERY gritty but I'm sure a layer of top coat would smooth it out :).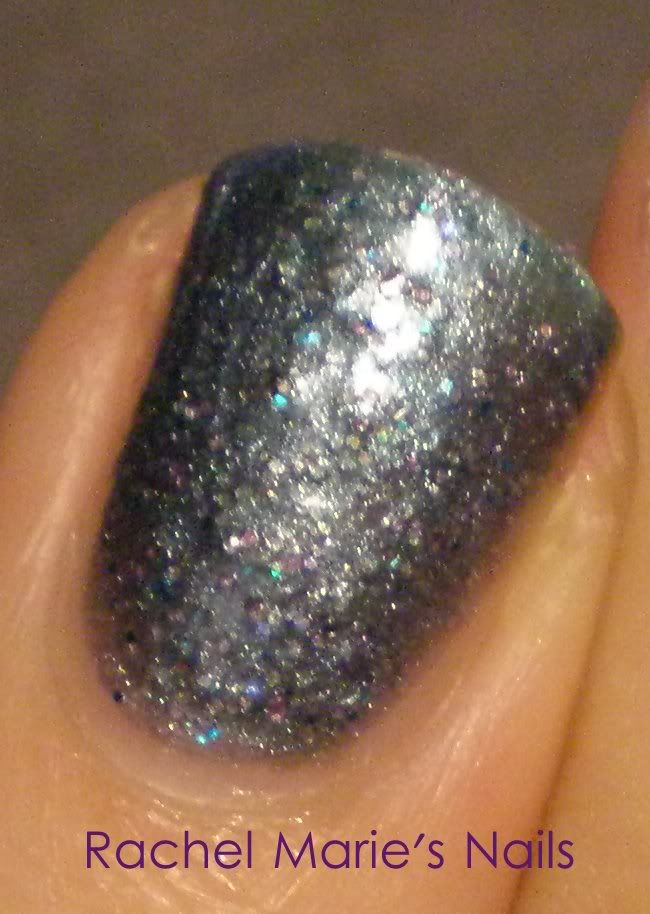 You can see more of the glitter in real life.
And I finally have recipes for you guys!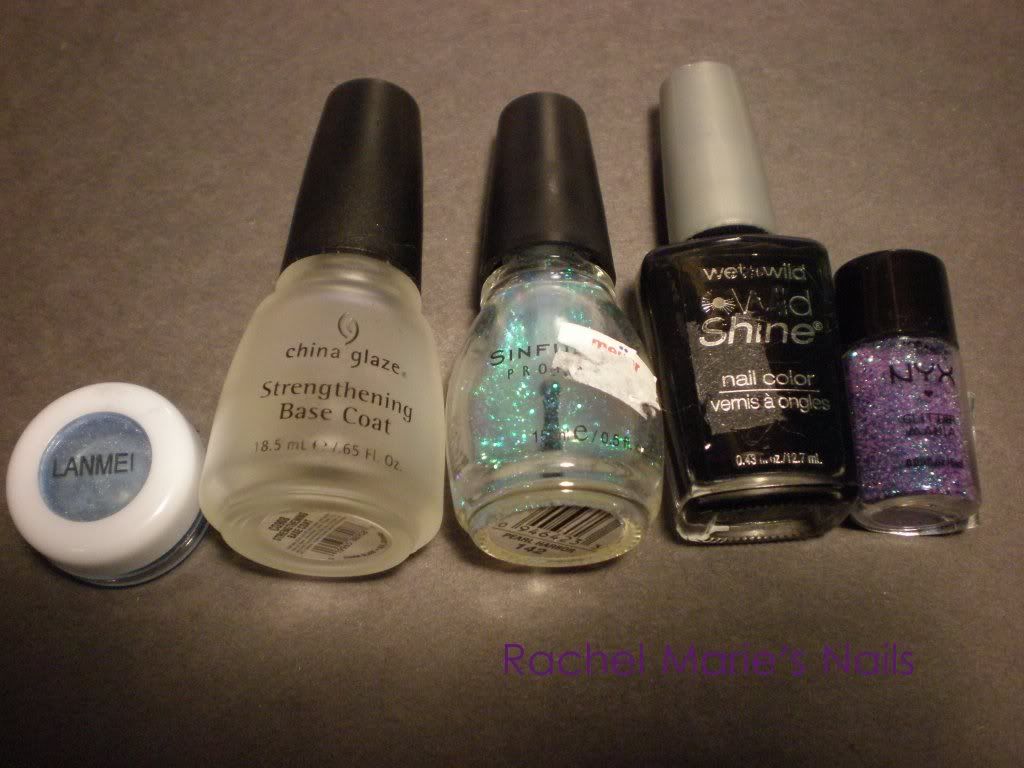 I used:
1 Blue Lanmei pigment
10 drops of Clear Coat
3/4 Sinful Colors Pearl Harbor
6 drops Wet N Wild Black Creme
3/8 teaspoon NYX Purple Glitter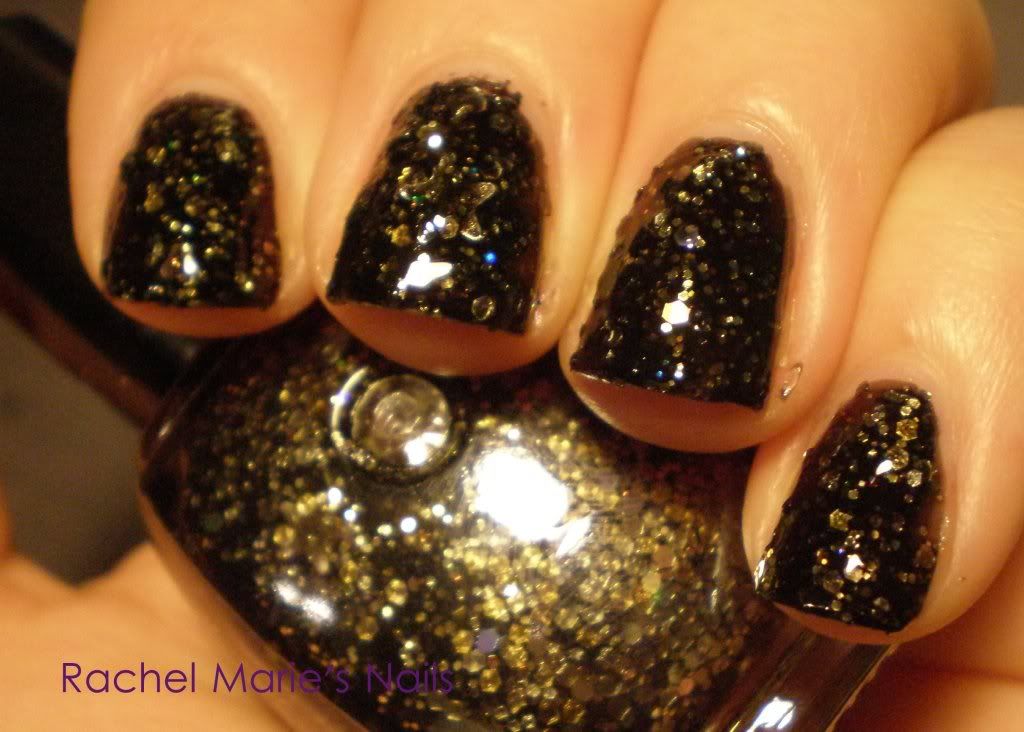 This is 2 coats of Galaxy Glitter with 1 coat of Gelous.
Galaxy Glitter is black jelly based polish with gold glitter throughout it. There is small round gold glitter, star gold glitter, and hexagon gold glitter.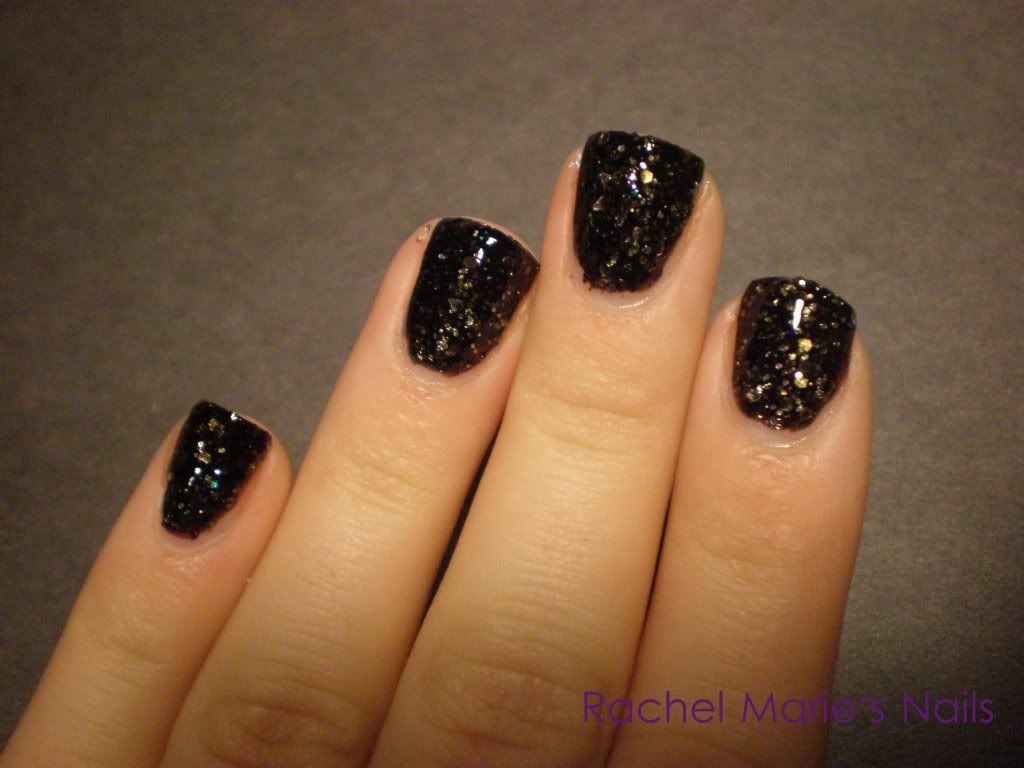 This glitter also turned out gritty, but my camera also likes to exaggerate things a bit.
With Gelous over it, the glitter looks encapsulated.
I used:
1/2 Revlon Belle
3/8 teaspoon Fancy Sparkle Gold Glitter from the Hobby Lobby
10 drops of Wet N Wild Black Creme.
I hope you guys enjoyed Part I. :)