I hope everyone is having a fabulous morning or whatever time it is where you are. :) I'm rushing today to put together my Franken FAQ for Franken Friday. I tried to get in as many questions as possible so I think it's longer than I expected..
Today I want to show you some more DS polishes I recently acquired.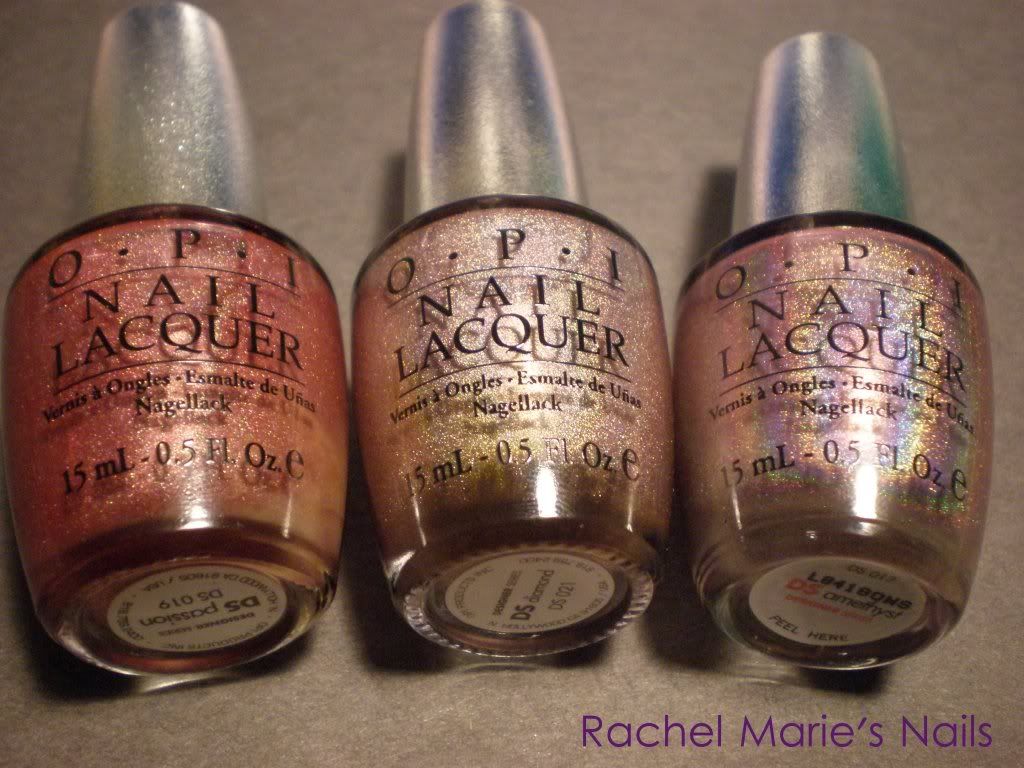 DS Passion, DS Diamond, and DS Amethyst.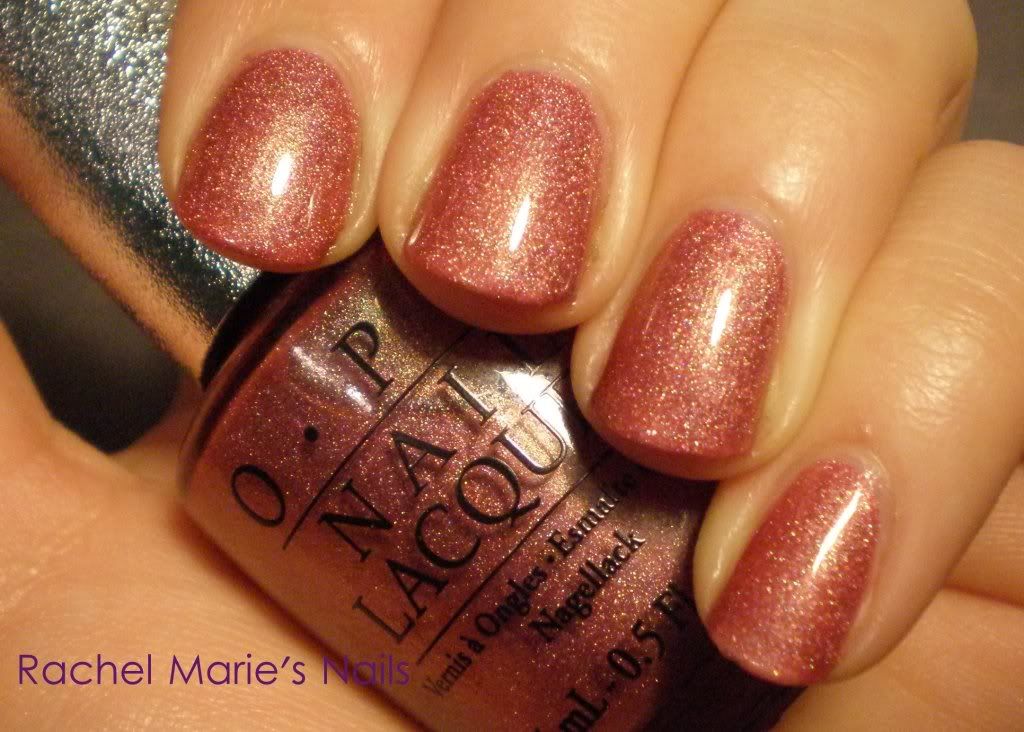 This is 3 coats of OPI DS Passion.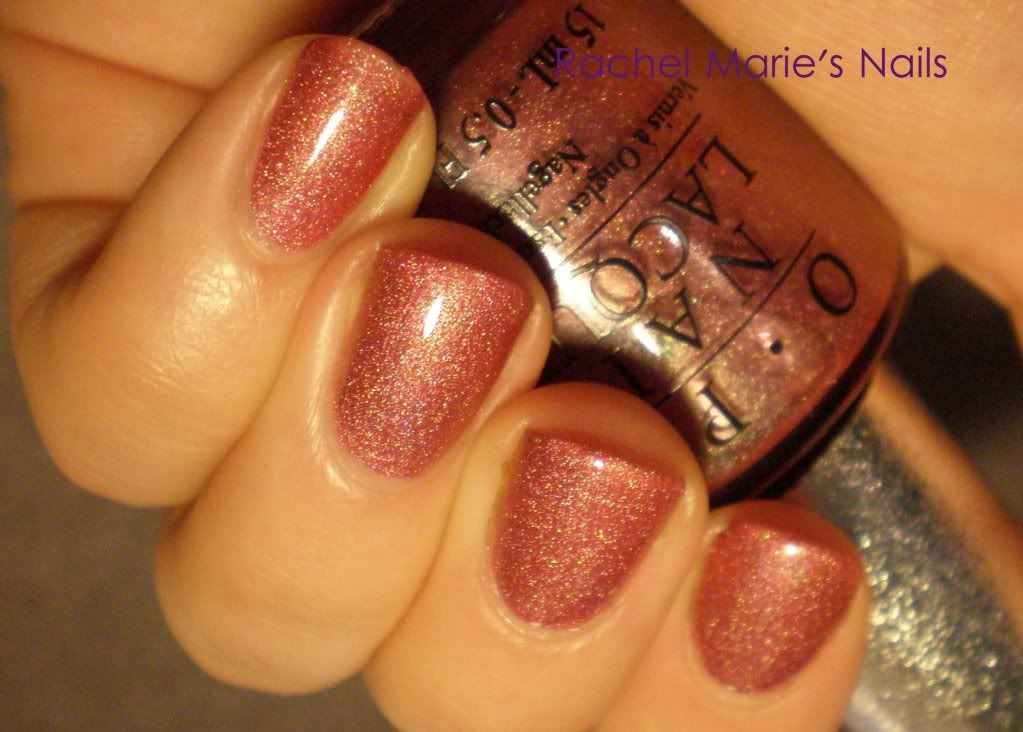 DS Passion is a mauve polish with a holographic and duochrome effect. It's similar to DS Illuminate.
The holographic effect on this is definitely less than other DS polishes. Here you can see the light catching the duochrome effect.
In the close up you can see the holographic effect more.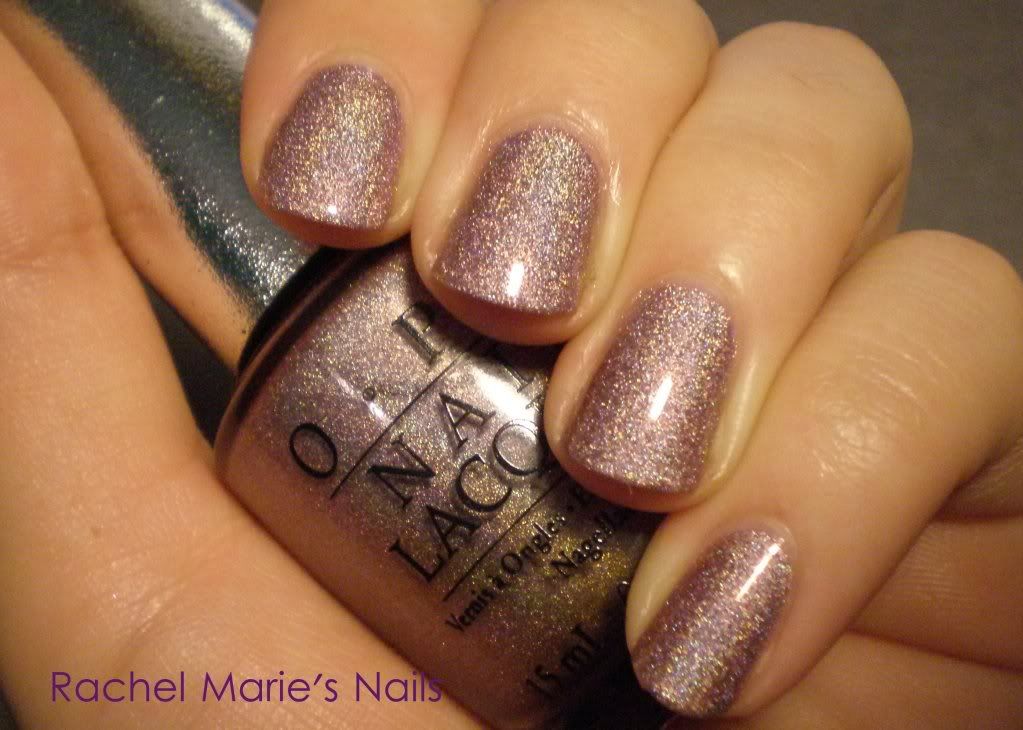 This is 2 coats of OPI DS Diamond.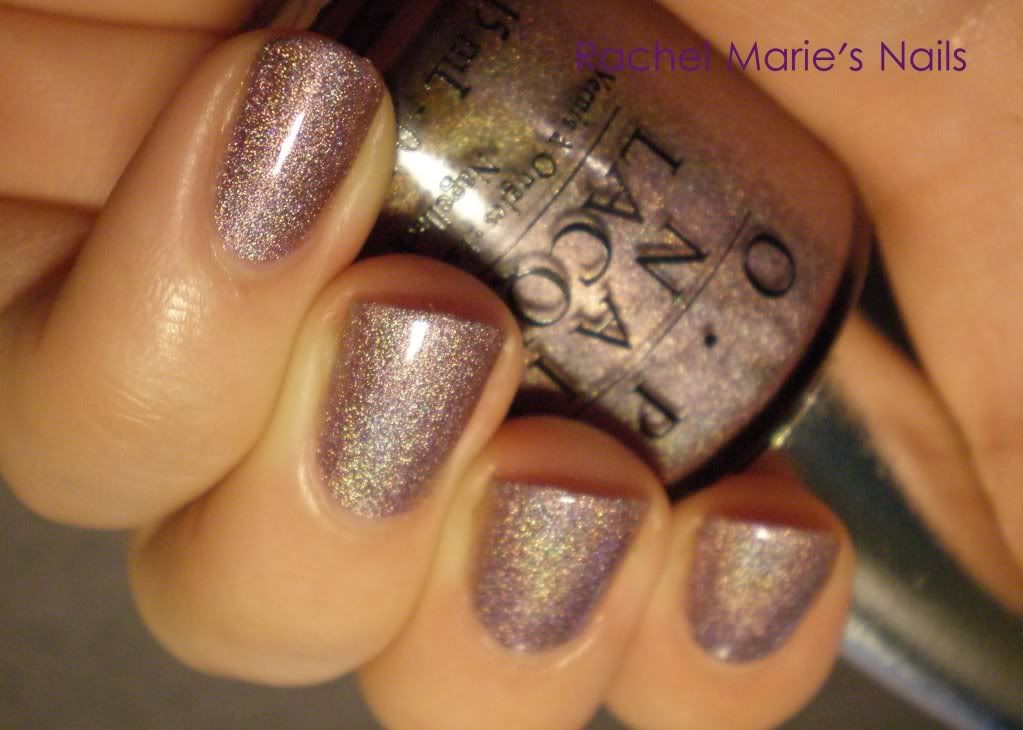 Diamond is a pale purple polish with a soft holographic effect. My bottle of DS Diamond has this weird brown spot at the bottle. It's very noticeable in pictures but only faint in real life.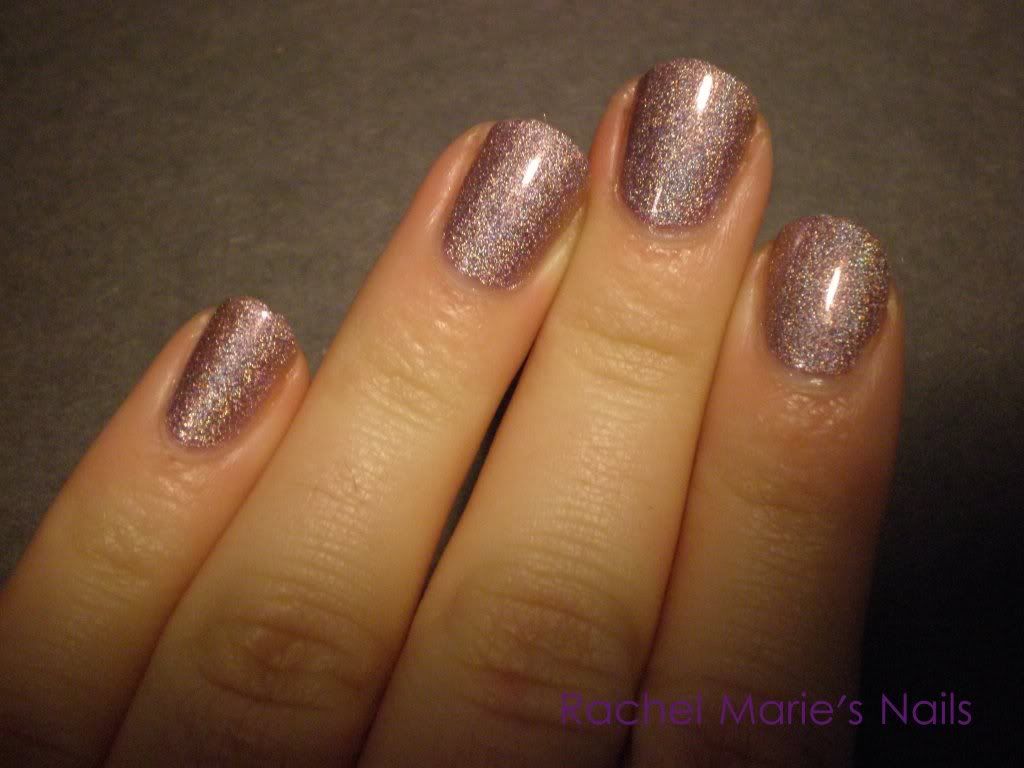 The holographic effect of DS Diamond is stronger than DS Passion.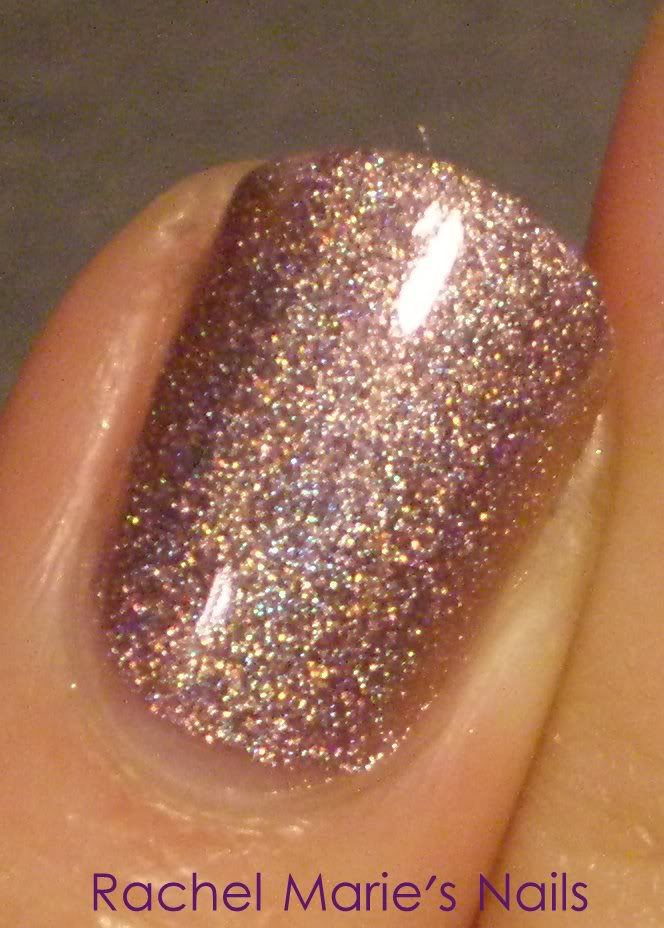 DS Diamond almost has a grey tone to it. It's very pretty.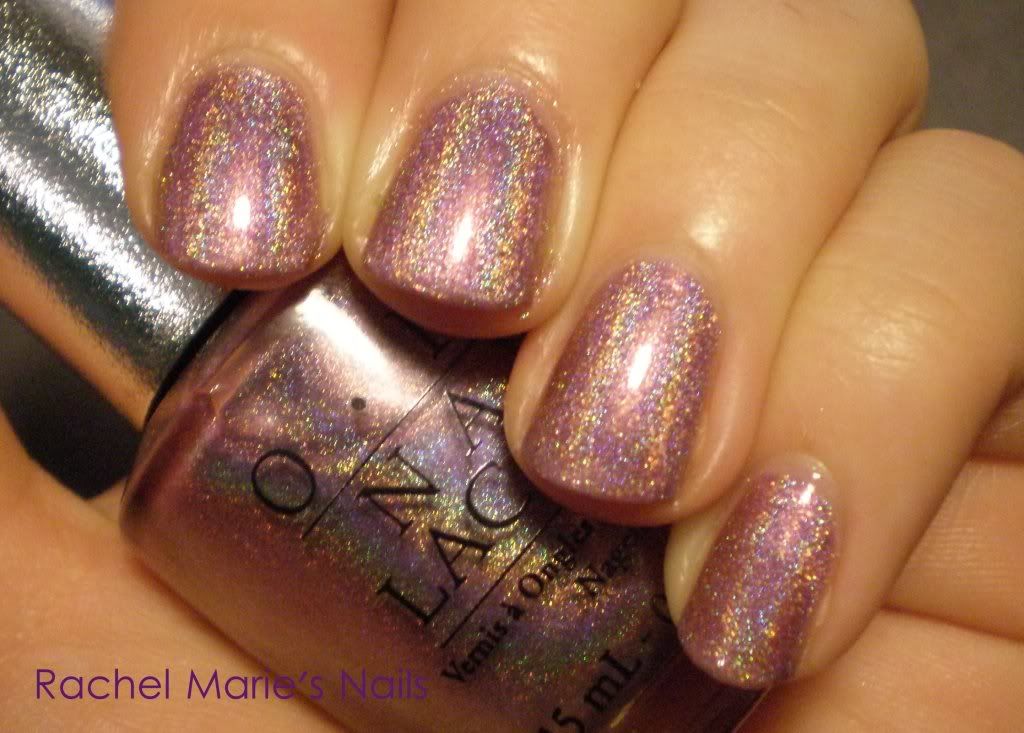 This is 3 coats of DS Amethyst.
DS Amethyst is a light purple based holographic. This one had the strongest holographic effect of the three.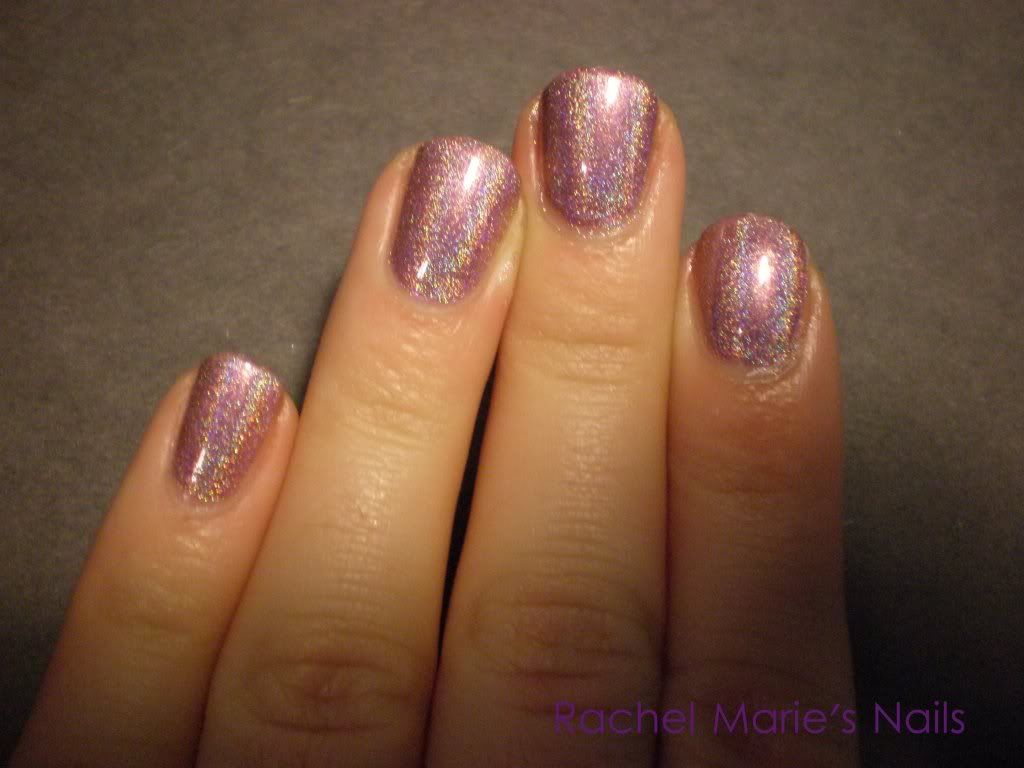 I love the holographic effect in the DS polishes. It seems different from other holos I have.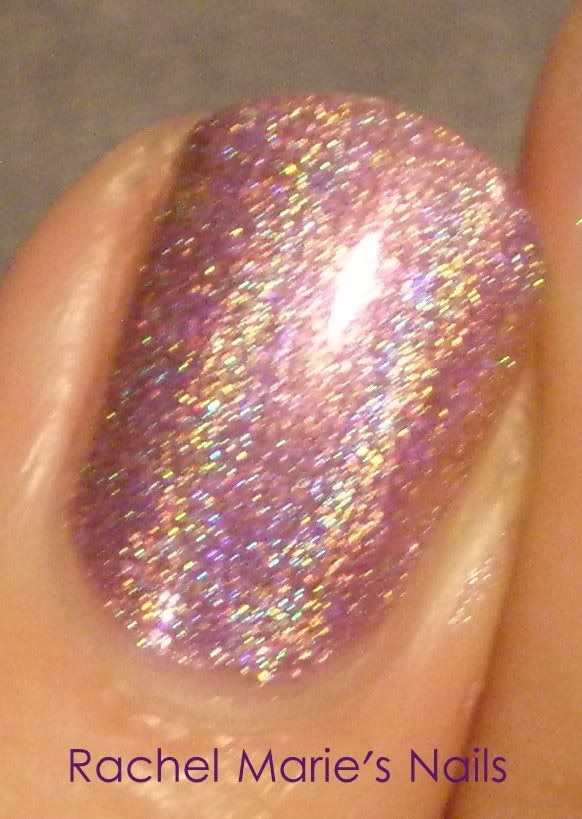 YUM.
So far, I've had really good experience with the OPI DS Top Coat on these. No dulling the holo what so ever. I'm not sure if top coat doesn't dull these since I haven't tried other brands with it yet.